The windows will not be monotonous when adding boxes of flowers on the side! No need to spring, all seasons of the year you will have beautiful flowers to decorate your home. The front of your home will become more wonderful with the vivid beautiful colors of flowers. And in the post today, we are so glad to share the best beautiful flowers that will give you more options to make your window boxes more perfect.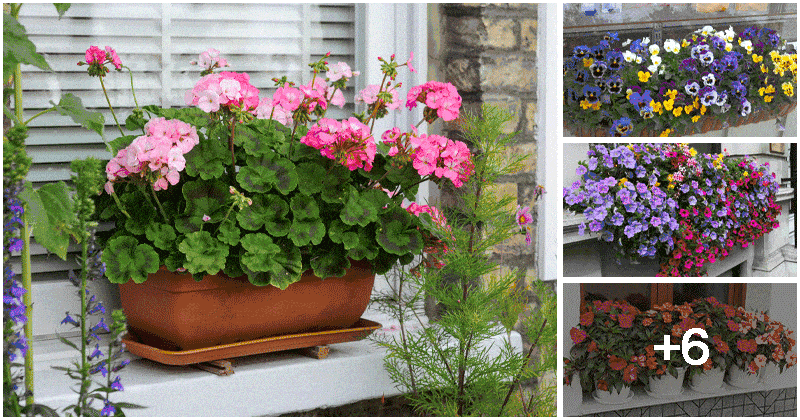 They are a variety of flowers that are suitable for all weather and are easy to grow as well as take care of. Each has its own beauty, depending on the plants you choose to grow. However, there are a few good general rules of thumb such as soil should offer good drainage, and be careful about exposing too much water to the walls to which your window boxes are attached.
#1 Marigold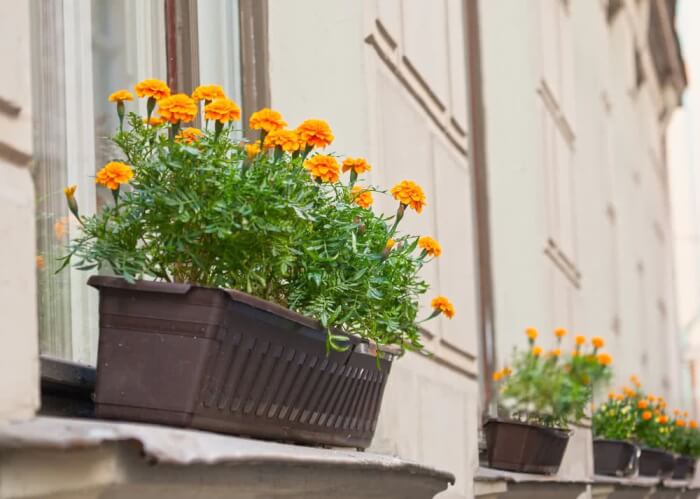 Source: Ugaoo
Marigolds are grown easily from seeds and do best in full sun. They can be planted directly in the window box to display beautiful bright orange and yellow flowers during spring and summer days.
#2 Dianthus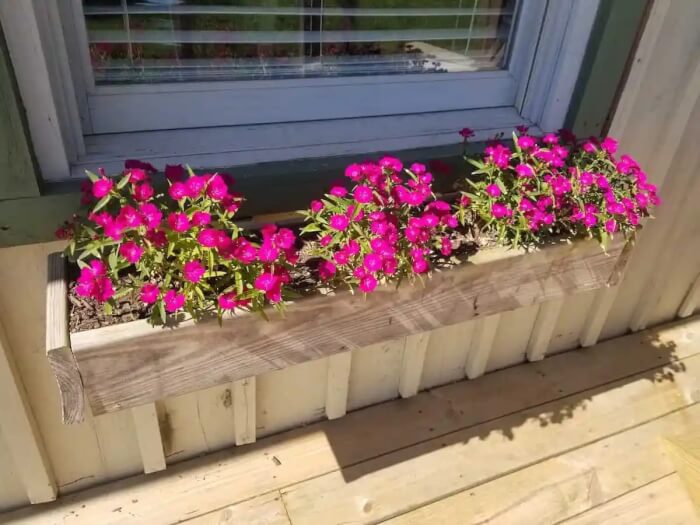 Source: Gardeningchannel
The easy-to-grow annual is also called pinks. This flower is great for window boxes where it receives plenty of sun to produce pink, white, and red flowers. It can endure old weather and light frosts.
#3 Pansy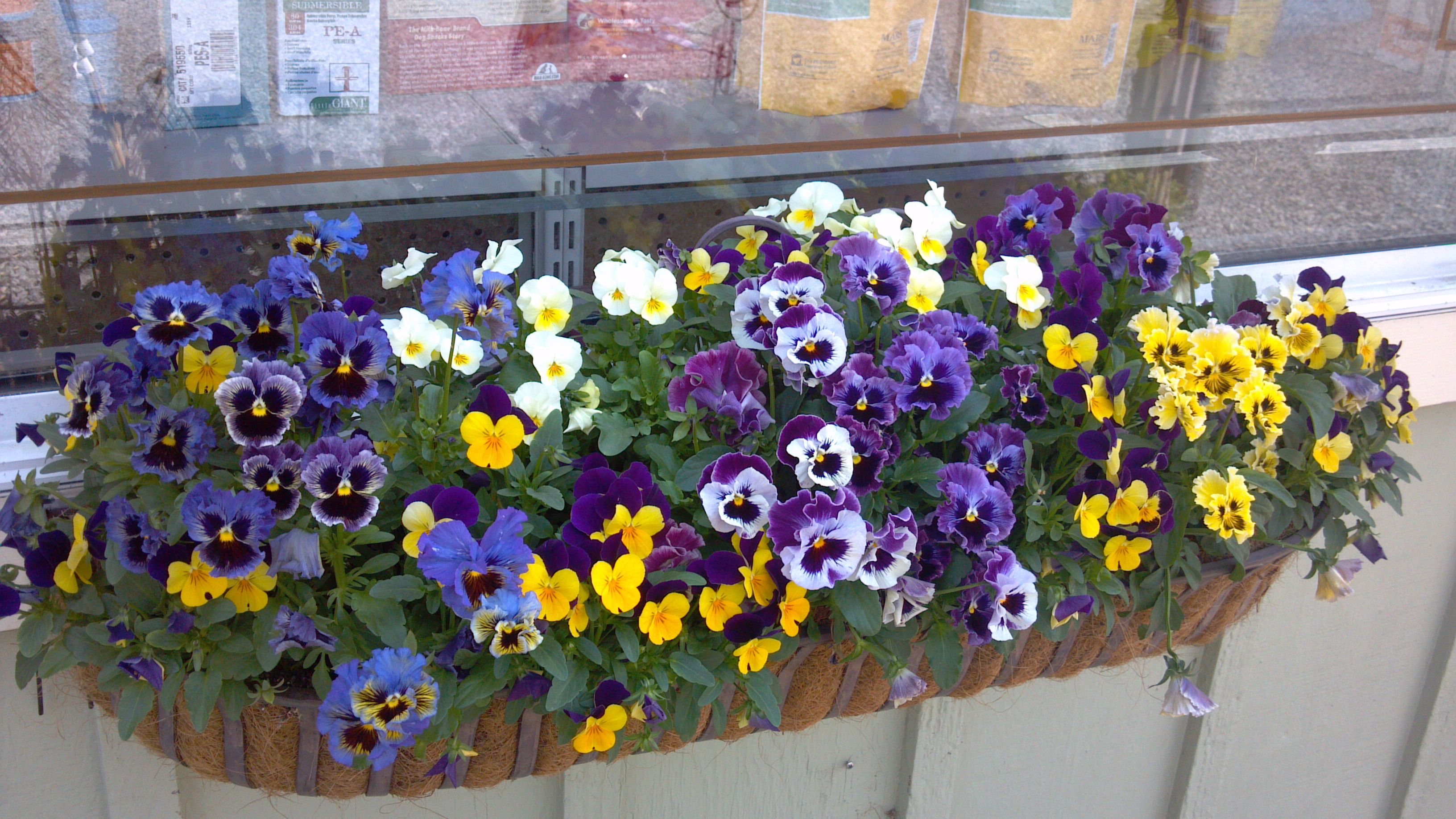 Source: Pinterest
Pansy brings bright flowers in a range of colors from fall to winter in hot climates and from spring to summer in cool climates. The flowers are not only great to look at but also can be used in salads or as a garnish. This winter hardy annual thrives in a full or partial sun position with cool temperatures.
#4 Portulaca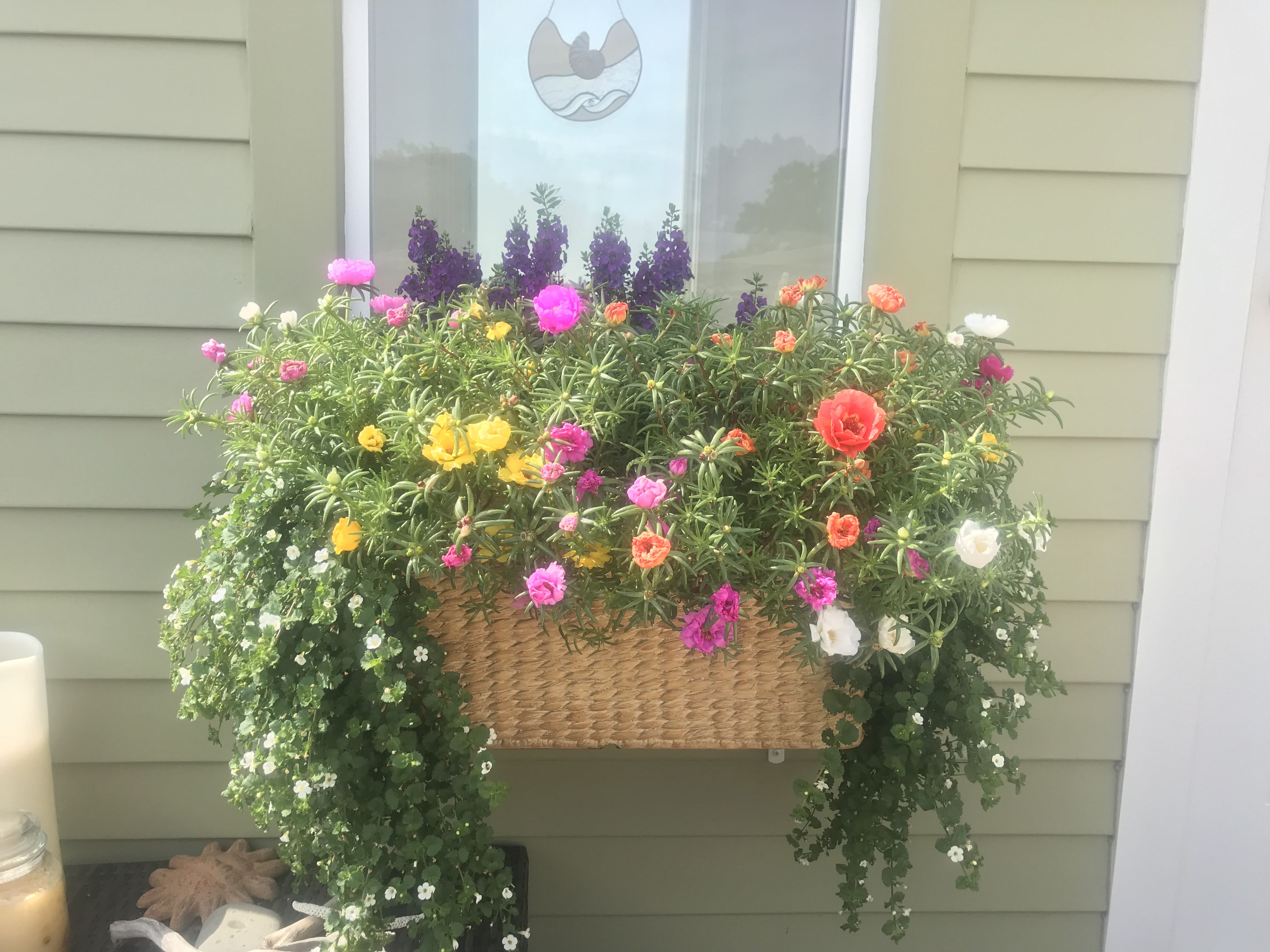 Source: Pinterest
Portulaca prefers to grow in full sun making it an ideal window box flower. It bears flowers that come in shades of cream, pink, red, yellow, orange, and white.
#5 Petunia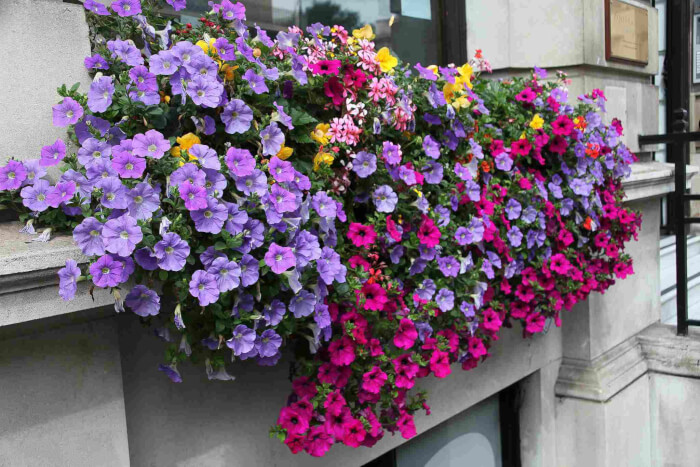 Source: Thespruce
Petunia grows best in locations that get at least 6 hours of sunlight each day to produce stunning flowers in a variety of colors including purple, pink, red, yellow, and white. It can tolerate hot temperatures and humidity. If you plant petunia seeds in early spring, you will be enjoyed flowers during summer.
#6 Nasturtiums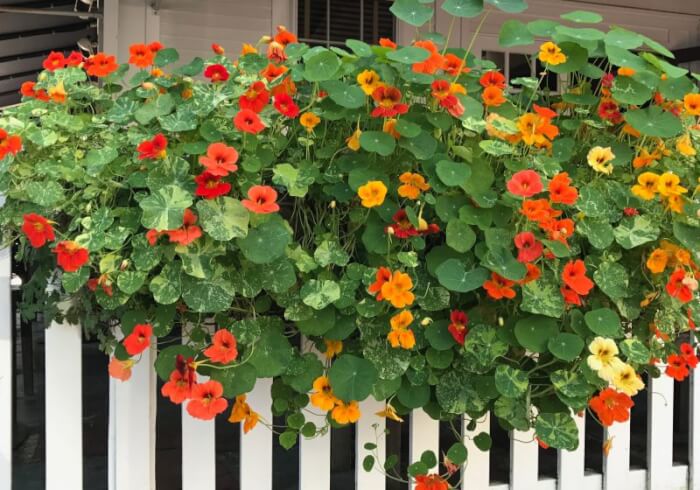 Source: Privatenewport
Nasturtiums look great when cascading down the sides of a window box with stems that grow more than 3 feet long. The edible flowers can be orange, red, yellow, or cream.
#7 Annual Begonia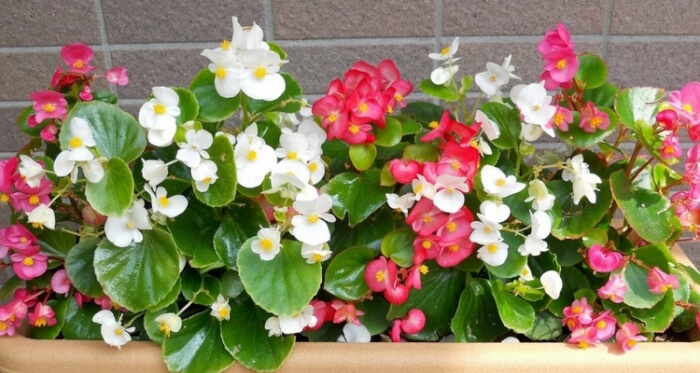 Source: Mygardenlife
Also called Wax Begonias, the annual begonia reward gardeners with beautiful red, pink, and white flowers. It grows best in a sunny spot but needs some afternoon shade on hot summer days.
#8 Geranium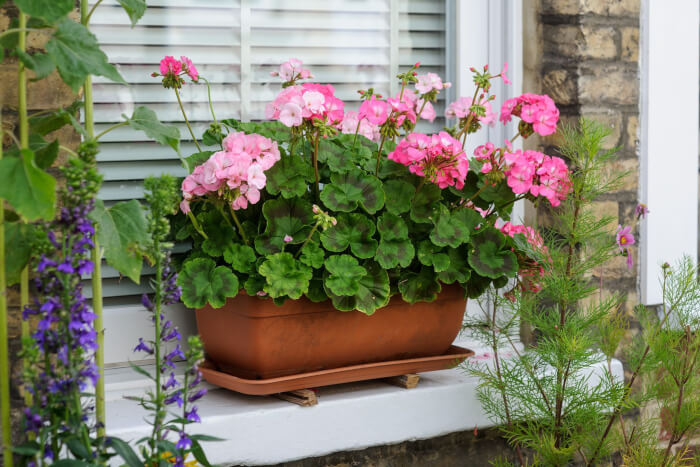 Source: Gardenersworld
The pretty flowers of the Geranium emit a light fragrance. The plants favor growing in spots where it gets full sun but some afternoon shade in hot summer weather.
#9 Impatiens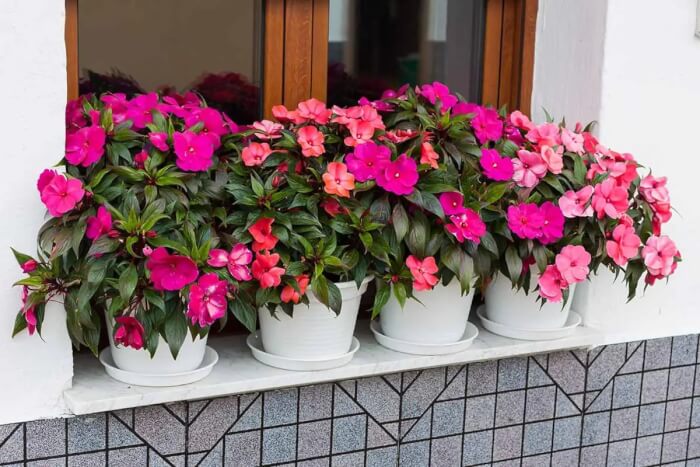 Source: Gardenerspath
Impatiens provide beautiful flowers that come in bright colors of white, red, pink, and purple. They grow best in spots with partial shade and get water often.
#10 Fuschia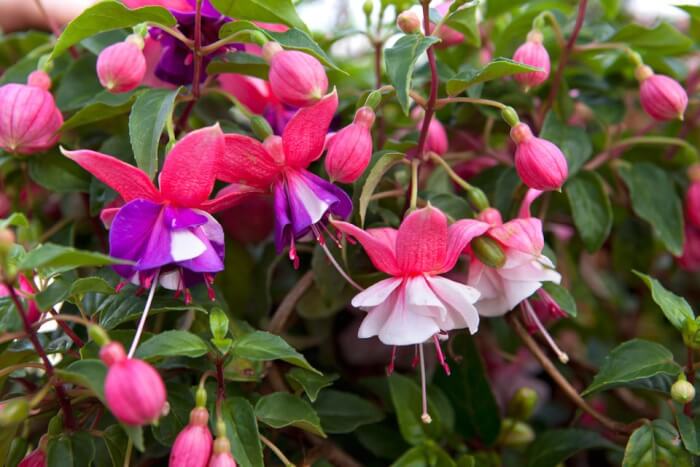 Source: Gardenersworld
Fuschia is a beautiful perennial for window boxes, it also can be grown as annuals in areas with cold, frosty winters. It loves growing in partial shade and cool weather.