To have flavorful dishes for daily meals, herbs are one of the ingredients that play important role in that success. If you live in a zone without much rain and lack of water is becoming a problem, our drought-resistant herbs today also still grow well. Consider these 10 Best Herbs to Grow in A Drought Garden.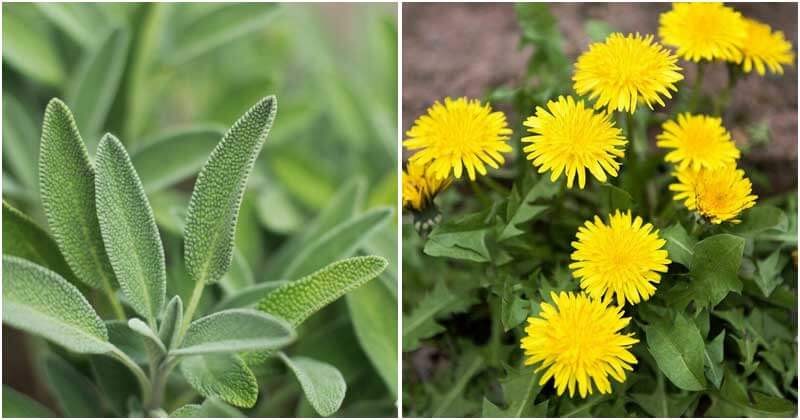 There are ways to reduce your watering needs and still successfully garden, and that is the list of these herbs. Also, they are easy to grow and just need to require minimum care. They grow well in any condition, whether in the garden or grown in the home. And just a short time, about under one month they are ready to harvest firstly. And if you love eating the dishes which have the taste of the herbs, let's grow them in your garden right now. Growing them and enjoying what can they bring!
#1 Sage
Source: Gardeningknowhow
Sage is a sun-loving herb, prefers moist soil but does not tolerate standing in water. It can grow to be about 2-feet tall.
#2 Artemisia
Source: News-medical
Artemisia can grow in all zones. There are many members of the artemisia family, approximately 350 types. Many of them grow to be over 3-feet tall and have a sweet aroma.
#3 Lavender
Source: Gardendesign
Lavender is an easy upright plant to grow and does best in zones 5 to 8. It grows between 24-and-36-inches tall. You can choose dwarf and full-size types to grow.
#4 Thyme
Source: Gardeningknowhow
Thyme is an easy-to-grow herb for any zones. It prefers well-drained soil and sunny.
#5 Rosemary
Source: Gardenersworld
Rosemary grows in different forms which are upright plants shaped to look like small shrubs and trailing vines. Some varieties grow to be about 5-feet tall, others stay very close to the ground.
#6 Fennel
Source: Saga
Fennel grows in zones 5 to 9 and to be about 4-feet tall. This perennial herb produces hundreds of small yellow flowers on flattened, compound umbels in the summer.
#7 Dandelion
Source: Tnnursery
Dandelion is a delicious addition to your meals. They grow well in a sunny spot.
#8 Costmary
Source: Morningchores
Costmary loves the sun but also tolerates light shade. This herb spreads through underground rhizomes and self-seeds, it grows to be about 3-feet tall.
#9 Savory
Source: Ediblemanhattan
Savory is an annual herb and grows to be about 15-inches tall. It does well in zones 1 to 11.
#10 Mullein
Source: Oakhillhomestead
There are over 300 types of the mullein family, most of them prefer the full sun and dry. Its flower stalks grow up to 6-feet tall with leaves that can be up to 2-feet long.