There are signs everywhere. We see them outside the house, on the side of the road, in the super market, in front of someone's tag sale, etc.
Signs can go all kinds of ways depending on what they want to tell the reader. Often we walk or drive right in front of them, and sometimes in our path they have us stop dead.
This is the case with the signs that you are about to read. Such signs are very humorous. Like a slap-your-knee, tears-streaming-your-face kind of funny. We wish we could thank some of the sign writers for making our day. And they're going to make yours, too.
If you need something funny, take a look at these fifteen awesome signs that still make us laugh!
#1 Congrats or Congrajlashins?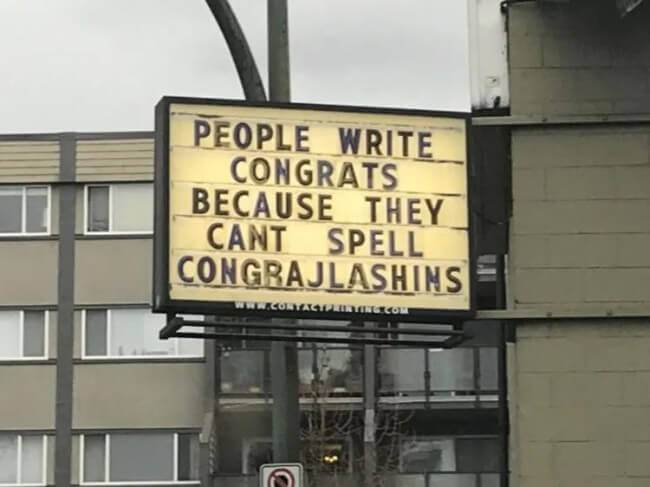 This is a perfect reason.
#2 It took us a minute to find out…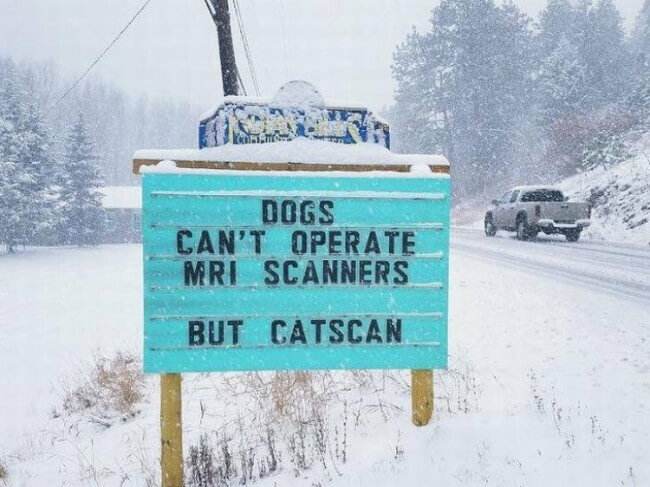 …Pun is fun! Today new word is "catscan".
#3 The good signs are no-reason signs.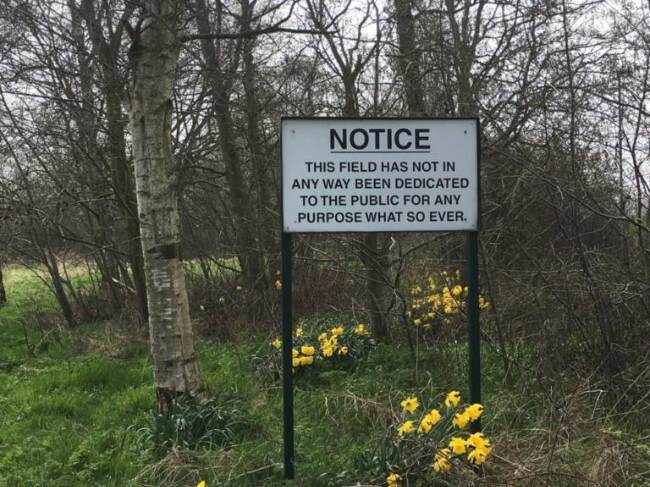 Whatsoever, it wastes our time.
#4  Look out!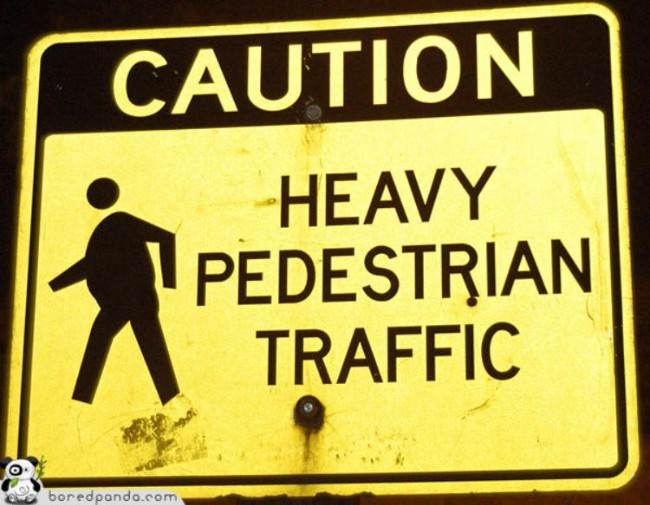 They meant this literally.
#5 What a creative name for a horse.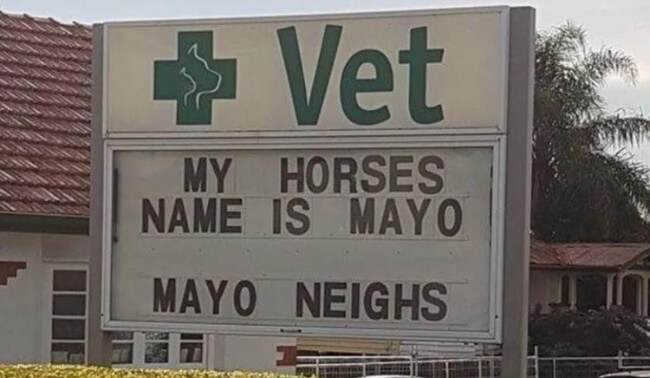 You mean mayonaise?
#6  Who is Abby?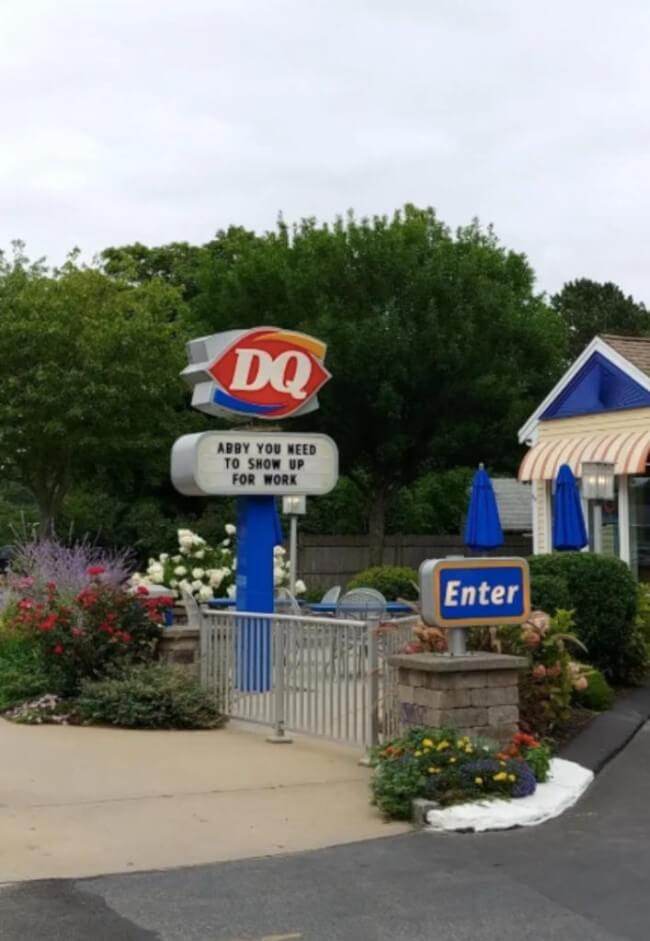 Get it together, will you?
#7 Brainstorming.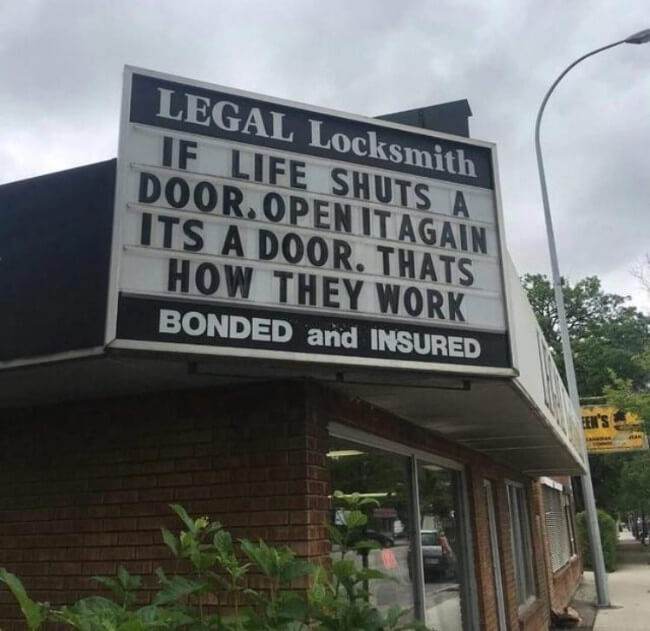 OK. I see how they work.
#8 Push or pull in the nutshell.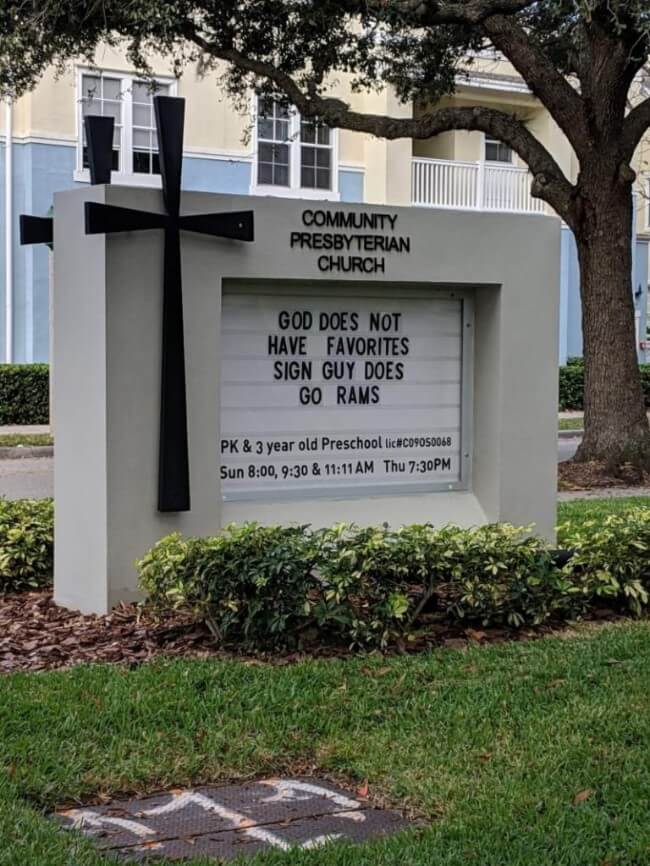 #9 Thale or sale?
If laughing at this sign is wrong, I don't want to be right anymore
#10 I'm confused again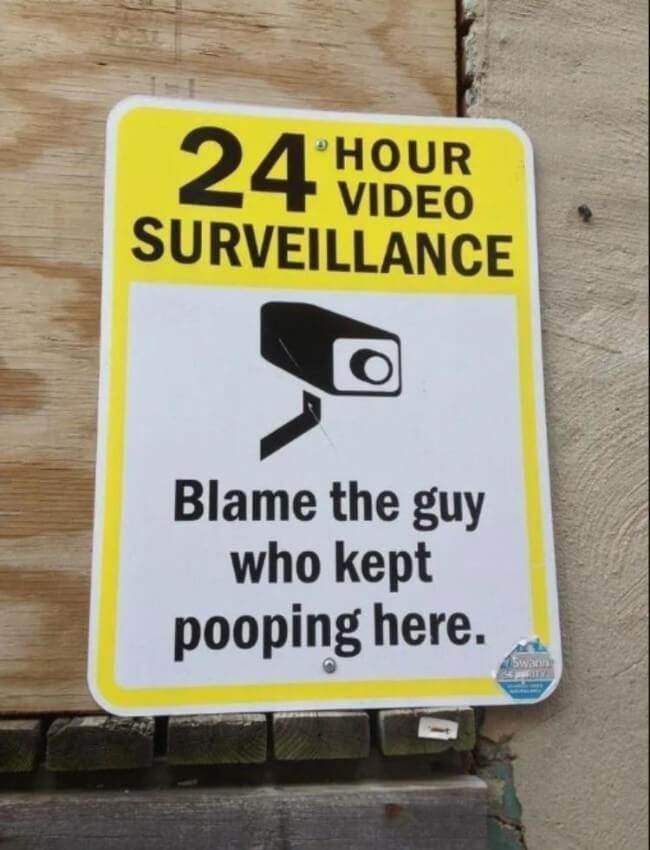 This sign makes people curious.
ROTFL! Do you think these signs are funny? Which one do you like most? Share with Onemillionideas now!