Your garden only has a green color for vegetables, herbs, or plants, it is getting boring and boring day by day. And if you are on the way to find ideas that help your garden more vivid, you should not miss out on this post today. As you know, the options are always endless, but when the soft touch of pink is on your mind consider beautiful and often fragrant pink species for your special slice of the world. That is the reason why we want to share 15 beautiful pink plants to grow in your garden.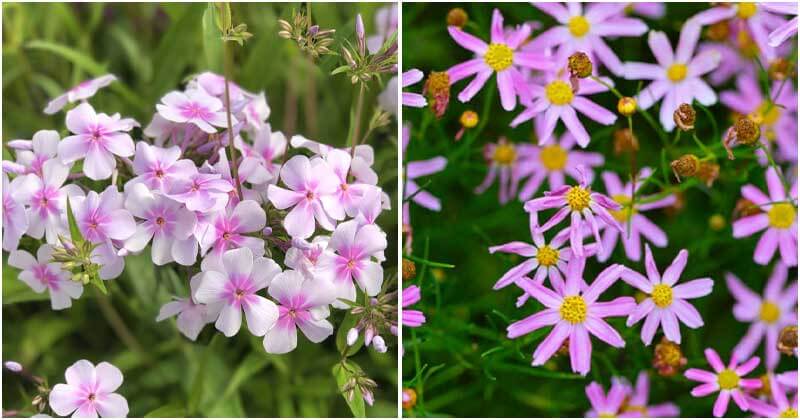 Scrolling down slowly, they are so beautiful, right? They not only give the great look for your garden but also attract some beneficial insects that are good for your vegetable garden. With outstanding pink color, these plants can add a splash of pink to an otherwise green or white pallet, and of course, they will brighten up all space around your yard. Growing them for your garden and enjoying perfect landscaping right now.
#1 Angelonia

This plant has dark green, long and thin leaves with beautiful little buds in a variety of shades including white, pink, and purple. This is a heat and drought tolerant flower that looks great in pots and window boxes.
#2 Bee Balm

The fragrant leaves can be made into tea, the gorgeous flowers attract butterflies and hummingbirds. It loves the sun from zones 4-9.
#3 Blanket Flower

This powerhouse of color is usually two-tone, often with a pinkish-purple center and pedals with orange tips on each velvet petal. This flower can attract butterflies. It loves the sun and grows in mounds up to 2 feet tall.
#4 Coneflower

This flower has a variety of shades from white through pink and purple. It has the look of a daisy but with a vibrant orange. It can drought tolerant and loves the sun.
#5 Creeping Phlox

This delicate peddled flower grows just four to six inches tall but can spread as far as 24 inches, making it a wonderful ground cover. Flower varieties vary from white to pink, with the candy stripe variety perhaps the most stunning.
#6 Creeping Potentilla

The color in this ground cover flower literally seems to burst from the center, with a deep pink center radiating out to light pink tips. Grow best in partial shade.
#7 Daylily

These beautiful plants have a tropical look though they can grow in zones 3-9. Generally blooming in summer and fall, daylily loves the sun. These beautiful flowers can be grown anywhere, but look particularly nice mixed in with dark green shrubbery.
#8 Dianthus

This beautiful, plant comes in a variety of colors, including one with deep pink flowers. A light-loving plant that needs only weekly watering and prefers a more alkaline soil. This dwarf plant can be planted in groups, but also makes a great window box plant.
#9 Ornamental Strawberry

This zone 2-9 groundcover has dark green leaves that look like strawberry foliage but instead of fruit, they grow a little burst of pink blossom. Growing just six inches tall but spreading up to a yard, these delicate little flowers bloom a long time, from spring through fall.
#10 Petunia

The petunia comes in a variety of pink and purple shades and is loved by butterflies and hummingbirds alike. They need daily water and are grown as an annual in most areas.