I just love the firewood kitchen. It reminds me of my enjoyable childhood staying with my grandparents in the summer. The firewood kitchen brought the coziness and rustic refresh to my grandparent's house. I used to stand by and watch my grandmother cooking. Sometimes, I asked her to grill some sweet potatoes and other nuts. They tasted so good when grilled in the firewood kitchen. You will never find this in modern kitchens these days.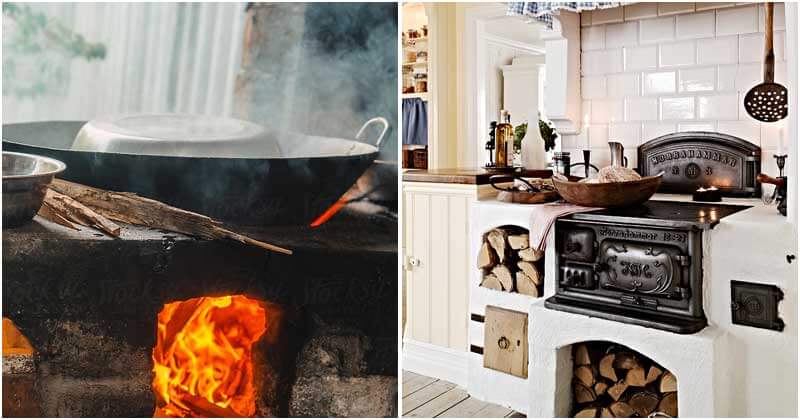 In this post, I'm glad to share 15 firewood kitchen ideas that you will crave. If you have an idea to install a firewood kitchen for your house, these are right up your street. They are rustic and beautiful. You can always find peace when standing here. To me, these kitchens could be a retreat from the hustle and bustle of city life. Good meals prepared in the firewood kitchen. Who can resist?
1. Simple, Rustic Firewood Kitchen
2. Woodfired Tile Cook-Stove in Blue and White
3. Most Simple and Rustic Firewood Kitchen in Rural Areas
4. Stone Brick Firewood Kitchen
5. Wood-Burning Cookstoves for the Kitchen
6. Modern Firewood Kitchen
7. Firewood Kitchen is not Just a Blast from the Past
8. Rustic Scandinavian Kitchen Stove
9. Making an Enclave for Firewood in Your Kitchen
10. Classic Wood-Burning Kitchen
11. Wood Cook Stove
12. Kitchen with Firewood
13. Outdoor Wood Stove
14. Deva Wood Cook Stove
15. Love this Firewood Kitchen?
16. Village Firewood Kitchen from Mud