The beauty of the flowers is always a unique symbol of the natural world, and roses are great examples. It brings a charming, mysterious beauty of the delicate, smooth wings, which contain a tremendous attraction, it is a passionate, sweet fragrance. All will make you ecstatic in that magical world.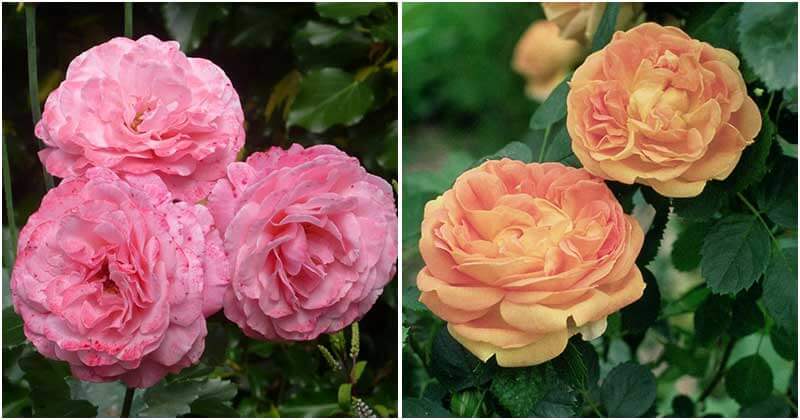 If you really have a passion for roses and especially the scent of rose varieties, you shouldn't miss this article today. Here are the 16 Most Beautiful and Fragrant Roses For Garden that you will love them. Growing them, you not only have a beautiful flower garden to see every morning but also help to keep your home fresh air, improve the beautiful landscaping, and have a relaxed spirit. Check them out!
#1 English Roses

It is a hardy, disease-resistant rose with a delightful rose scent. Most are shrubby, which makes them ideal for practically any garden situation—containers, hedges, and more formal settings.
#2 Climbing Roses
These roses produce more flowers when grown horizontally and tend to have large flowers that almost always rebloom.
#3 Floribunda Roses
Their flowers don't typically have much of a scent, although you can find newer breeds that are fragrant. The blooms present in large clusters to give color over a long season.
#4 Grandiflora Roses
These are a mix of reblooming Floribunda paired with the clustered blooms of Hybrid Tea roses. Shades range from soft pastels to deep purples and typically have a hint of sweet floral perfume.
#5 Groundcover Roses
These shrubby roses are known as "landscape" roses, are low-growing, sprawling specimen that are one of the newer trends in roses. They bloom from spring to frost with little effort and can be found in single and double bloom forms.
#6 Hybrid Tea Roses
These garden roses have large. Hybrid teas aren't known for being disease resistant, so many home gardeners shy away from the variety, but they are the standard rose of the floral industry.
#7 Miniature Roses
This extremely hardy variety is bred to stay small in size but comes in a range of types and colors. They are perfect for small gardens, containers, or planted as a border into the front of a rose garden.
#8 Polyantha Roses
They're known to be covered in flowers from spring to fall and are hardy, low-maintenance, plants.
#9 Rambling Roses
Rambling roses are often confused with climbers, but they are far more vigorous and often only bloom once during the summer season.
#10 Shrub Roses
These are generally hardy and easy to care for roses. They're easy to identify by the way the roses bloom on the bush. Shrub roses sprout blooms in clusters, and they can grow up to 6 feet tall and 15 feet wide.