Which plants thrive in acidic soils? Hydrangeas, azaleas, rhododendrons, and camellias are some of them. They are commonly found near or under evergreen trees. Grow right plants in the right garden soil will make them grow healthily, then produce well. In contrast, their leaves or needles may turn a yellow-green hue, and even lose leaves, branches, and its flowers if lasted for a long time. Your effort would be in vain, then.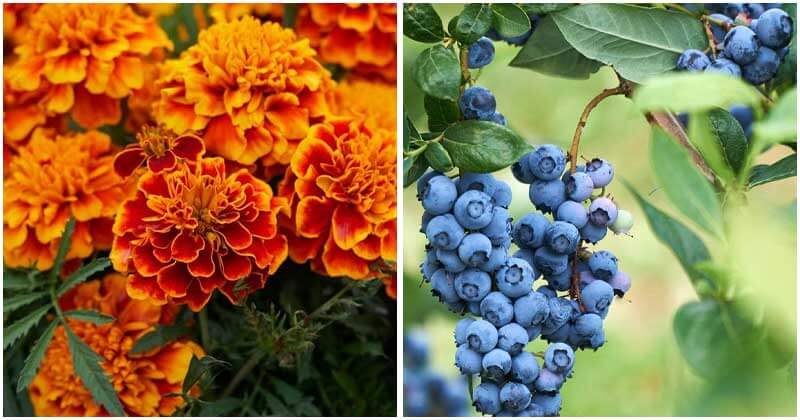 In this post, we're introducing 17 plants that you can grow in acidic soil garden. If your garden has this type of soil, you should read this article. Then, can build an ideal garden where suitable plants grow in. This will save you a lot of effort and budget. You care for your plants but they do not grow well as you expect. None of us like this, right? To avoid these, you should get basic knowledge of which plants should be planted here. Let's check them out!
#1 Bleeding Hearts
Bleeding Hearts or Pink Diamonds hybrid can withstand acidic soil. These plants produce fern-leaved blue green foliage with two tone pink flowers that are appealing to bees and hummingbirds. They can grow up to 12 to 16 inches tall with a spread of 16 to 18 inches wide.
#2 Ferns
Fern shouldn't be ignored here. It grows in zones 5 to 9 in part shade to full shade, and reaches 20 to 24 inches tall and wide. Once established, Brilliance Autumn can withstand drier soils.
#3 Lily of the Valley
Lily of the Valley tolerates to acidic soils. It has soft pink clusters of bells and blooms in midspring. This shade-loving plant grows in zones 3 to 7 in part shade to full shade, and reaches up to 7 inches high.
#4 Marigold
Marigold thrives in acidic soil. This plant grows in full sun and blooms all summer long.
#5 Bluebird Aster
Bluebird Aster does best in acidic soil. Their blossoms appear from late summer to Fall and provides nectar for bees and butterflies. These plant can reaches 36 to 48 inches tall.
#6 Westcountry Red Rum Lupine
This plant also loves growing in acidic soil. They produce crimson to cerise to lilac large bloom heads, and medium to dark green foliage.  Attracts bees and hummingbirds. Sun loving but tolerates some shade.
#7 Killarney Raspberry
Killarney Raspberry thrives in acidic soil conditions. It grows in zones 5 to 8 in full Sun, reaches 4 to 5 feet tall, and produces medium-size bright red berries.
#8 Blueberries
Blueberries grow healthily in acidic soil. Their beautiful blooms appear in late Spring, and are appealing to birds. They grow in zones 5 to 10 in full Sun and reach 3 to 4 feet tall and wide.
#9 Kleim's Hardy Gardenia
This plant likes soil that is acidic. It produces star-like white flowers with a heavenly scent that bloom in spring and summer. It grows in zones 7 to 11 in part sun to full Sun, and reaches 2 to 3 feet tall and wide.
#10 Ilex glabra or Inkberry Holly
Ilex glabra or Inkberry Holly like acidic soil conditions. It grows in zones 5 to 9 in full Sun to mostly sunny, and reaches 2 to 3 feet tall. Deer resistant.