You are a plant-lover, and you want to grow them in your house! Have you had any ideas? Look no further, in this post today we will help you make your desire become true. But it won't normal plant pots as you saw before. Because this is a list of the art plant wall ideas to decorate your house more impressive and attractive. To see how their beauty is, keep reading below.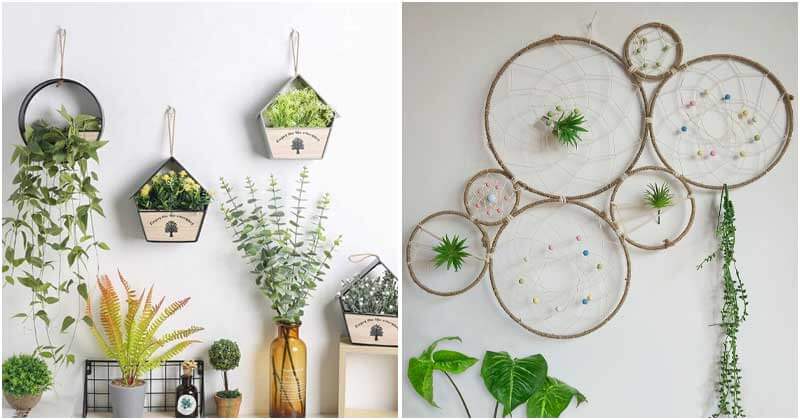 All ideas here are hung on your wall. They are not only an artwork that makes special features for your house but also a great idea to save your living space if you just have limited space. When hanging them, you will have the chance to close to nature. What could be better than living and breathing the fresh air of trees in your own home, right? Save them and try some for your house with us!
#1 Succulents in Pentagon Hanging Boxes
#2 Hanging Terracotta Pots
#3 Wooden Frames for Small and Vining Plants
#4 White Wall with White Pots!
#5 Pots on a Wooden Frame on the Wall
#6 Hanging Glass Pots and Vases
#7 Vines in Hanging Pots with Monstera
#8 Trailing Plants in Black Rings
#9 Flowers in House Shape Planters with Vases
#10 A Succulent Wall