Fall's already been here. Have you got any new dress to add to your radar? Of course, there is no need to buy new outfits when the season comes. But this is a pretty and affordable way to reward yourself. You've worked hard and you deserve having something you love to motivate yourself. And, which dress you buy totally depends on your budget. If it's not much of your concern, buy better items of better quality. You can definitely wear it the following season.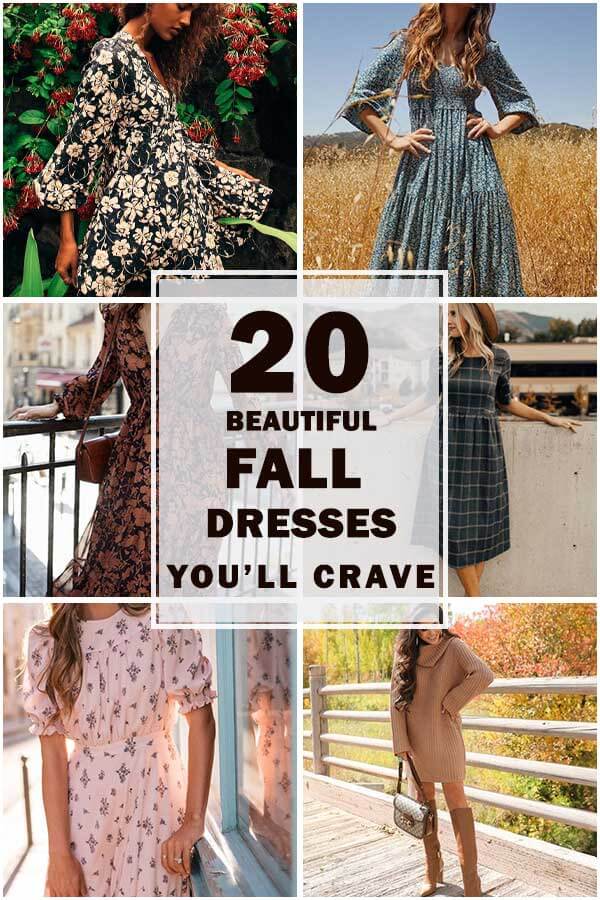 In this post, I'm glad to share 20 beautiful fall dresses that you will crave. If you want to buy some new dresses to welcome the season, these are the way to go. Even when you do not have that need, you can also give these a look. Who do not love seeing beautiful clothes? They come in a variety of styles and materials, so just pick out ones that you can afford and love owning. Let's get started!
1. Flower Chiffon Dress
2. Mini with Subtle Puff Sleeves
3.
Women Casual Fitted Package Hip Sweater Mini Dress
4. Darling Mossy Gold Maxi
5. Christy Dawn Dress
6. Polka Dots Printed Maxi Holiday Dress
7. The Emily Dress
8. Cozy Camel Sweater Dress
9. Boho Floral Fall Dress
10. Anais Linen Provence Dress in White