After harvesting your garden in the fall, you will prepare new veggies for the next season. Have you known what vegetables to grow this winter? To help you don't have to find more anywhere. In this article today we want to share the 20 best vegetables that grow well in the cold days of the winter. The information here is useful for those who love gardening, especially beginners.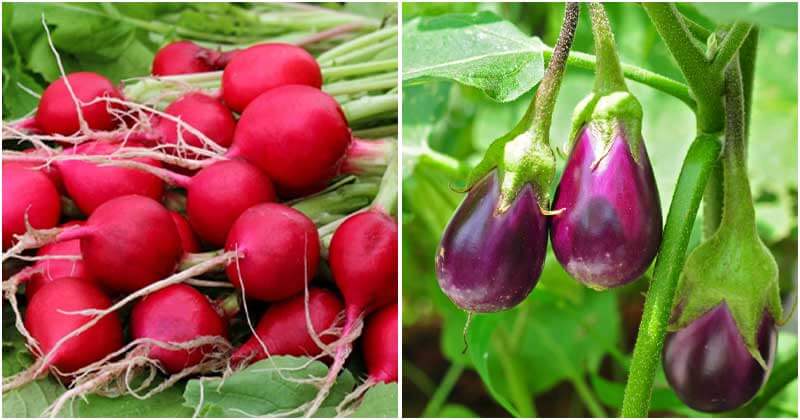 All vegetables here not only suit the condition of cold weather but also they can give you great taste. When grown in this season, it will make some of the bitter vegetables have sweeter tastes. Moreover, when eating the vegetables according to the season then your body will definitely get essential nutrients to help your body improve your immune system that can fight against germs in the cold weather. For the good reason, spending your time to grow these winter vegetables for your whole family right!
#1 Carrot

Carrots like cold weather, carrots grow well at the temperature as low as 15 degrees Fahrenheit. You can get an exceptionally early crop of carrots in spring.
#2 Broccoli

The best season for broccoli growth in winter. It will easily survive at a temperature as low as 28°F. This plant has multiple flowers that can easily grow in compost-rich and well-drained soil with a pH between 6.0 and 6.8.
#3 Garlic

A lot of people plant garlic in the coldest of temperatures. Garlic takes some time to grow. It has large varieties like the hard neck, soft neck, and elephant.
#4 Peas

There are commonly three types of peas are found in the world English peas, snow peas, and snap peas. The soil must be drained for its plantation. If you plant it in wet areas, the pea seeds rot before they germinate.
#5 Mustard Leaves

They will grow well in cold weather. Mustard leaves are easy to grow and produce seeds in 60 days. It will grow easily in moist soil but will produce the most seeds in rich, well-drained, well-prepared soil with a pH of no less than 6.0.
#6 Spinach

It grows slowly during the winter but will always bounce back in early spring. In autumn sowing, it will supply you tender young leaves in the cold season, and with regular harvesting, it will continue to crop well into summer. Keep the soil moist and after the seeds germinate thin them to stand three to five inches apart.
#7 Radish

Cold is suitable for the growth of radish. It is hard, easy to grow root vegetables. It can be harvested within three weeks after planting.
#8 Beetroot

It is a colorful vegetable which is very delicious. Its seedlings are stabilized more easily under cool and moist conditions.
#9 Brinjal

Brinjal or eggplant tastes best when harvested young. It hangs from the branches of a plant that grows several feet in height. It can be found in dark purple color and its size can vary in shape.
#10 Onions

There is no need for a greenhouse to grow them during the cold season. It can easily grow in the winter and produce.