Easter is considered one of the most important holidays for Christians, usually taking place in March or April every year. This is a busy time of fun festivals and parties and that is what the girls are always eagerly looking forward to. From costumes, and accessories to nails are carefully prepared to immerse in the fun. Save the list of 20+ top-pick Easter nail designs now!
Easter Bunny rabbit nail designs
A signature symbol of Easter, the Bunny has become a familiar motif on clothing, decorations, and even nail art this season. Nail artists can create many other designs like the image of a rabbit biting a carrot or simply a cute face with glittering stone bows on its ears. You should use bright shades as the main theme to make the nails more youthful and lovely!
#1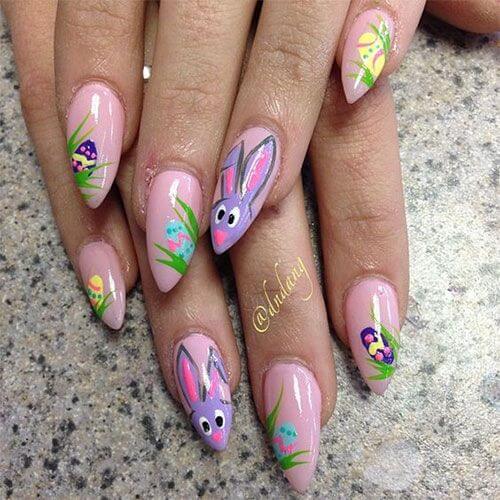 Source: Dndany
#2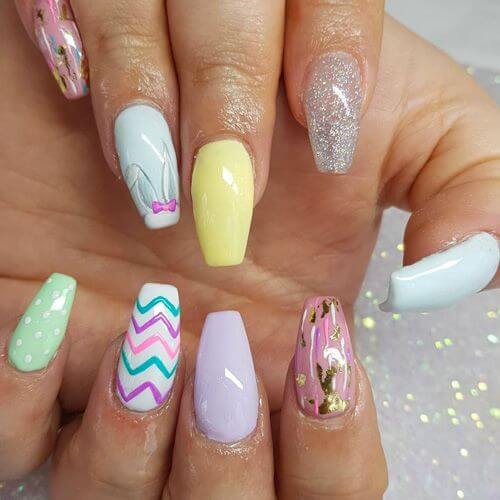 Source: unknown
#3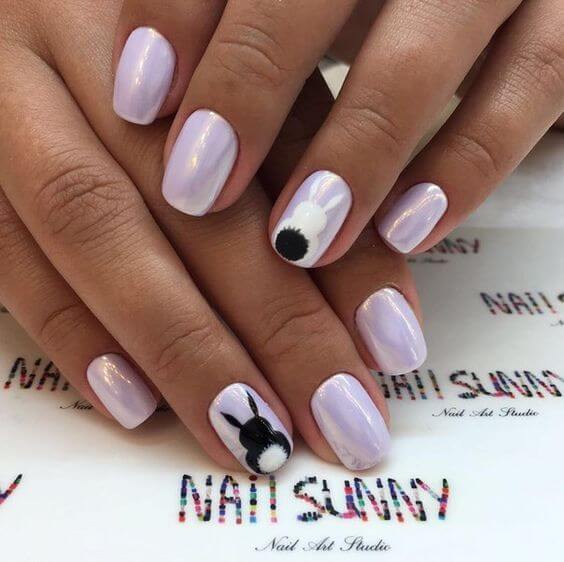 Source: Nail Sunny
#4
Source: Olga Arhipov@
#5
Source: unknown
#6
Source: hannahweli
#7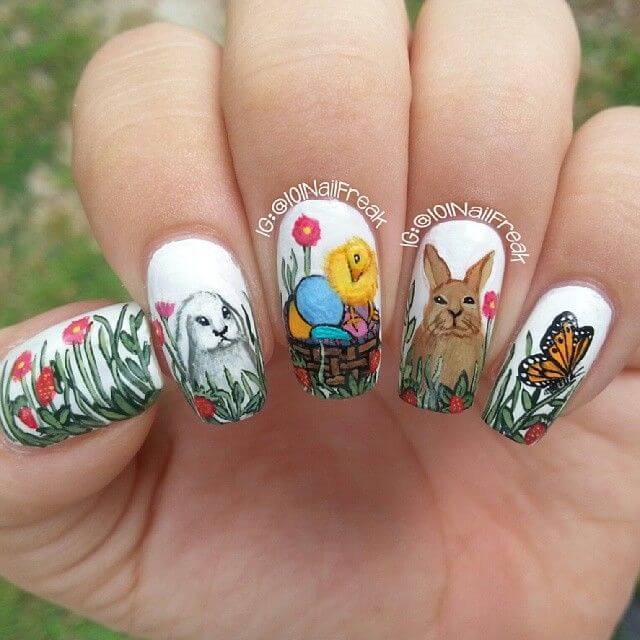 Source: I0NailFreast
#8
Source: Nailsbyyema
#9
Source: iglprofessionalnailss
#10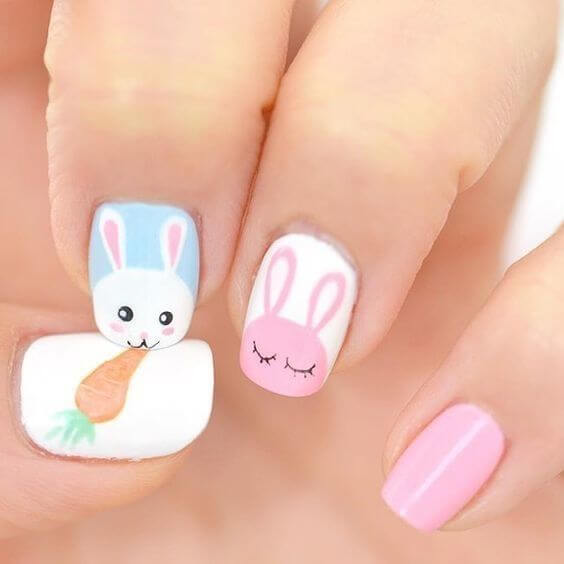 Source: unknown
Easter egg nail designs
Get ideas from Easter eggs to draw vivid and unique nail textures. This design is the perfect combination of soft pastel tones and some random black spots. Each nail carries a meaningful color: blue for hope and youth, yellow for wisdom, white for purity, and pink for luck. Even in the shape of an oval or square nail, they look just like cute and colorful egg baskets.
#11
Source: unknown
#12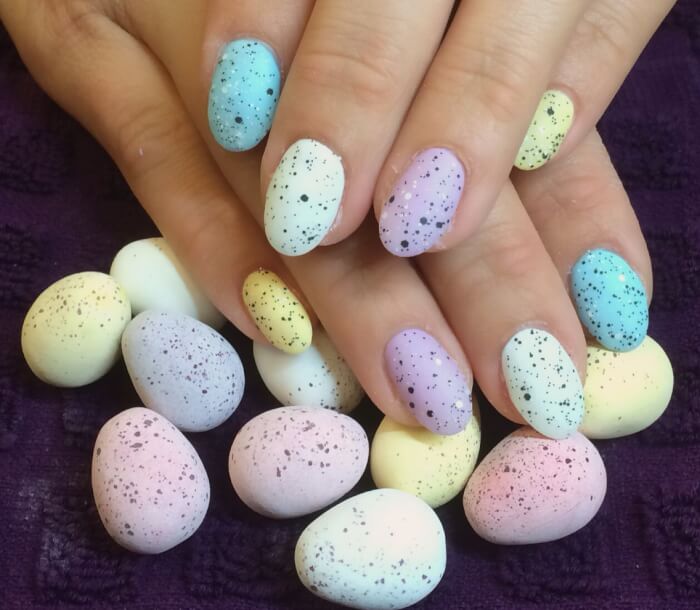 Source: unknown
#13
Source: DippedinLacquer
#14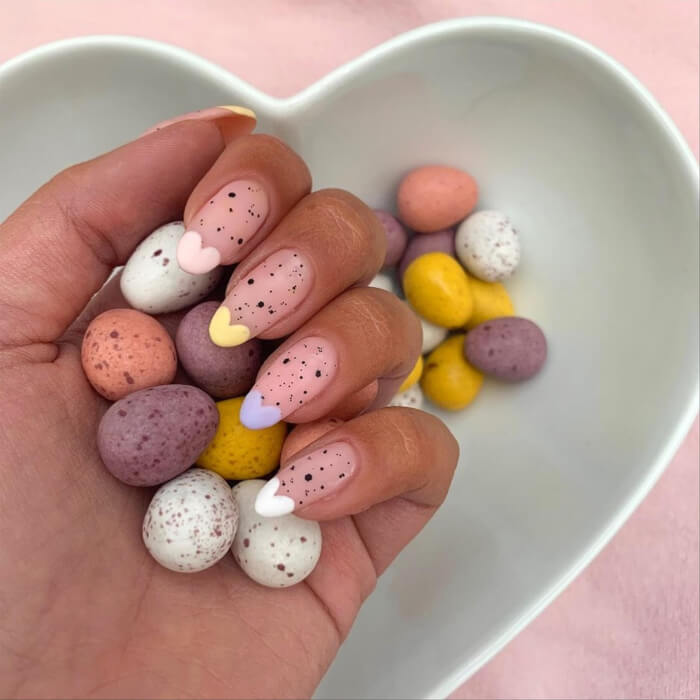 Source: unknown
#15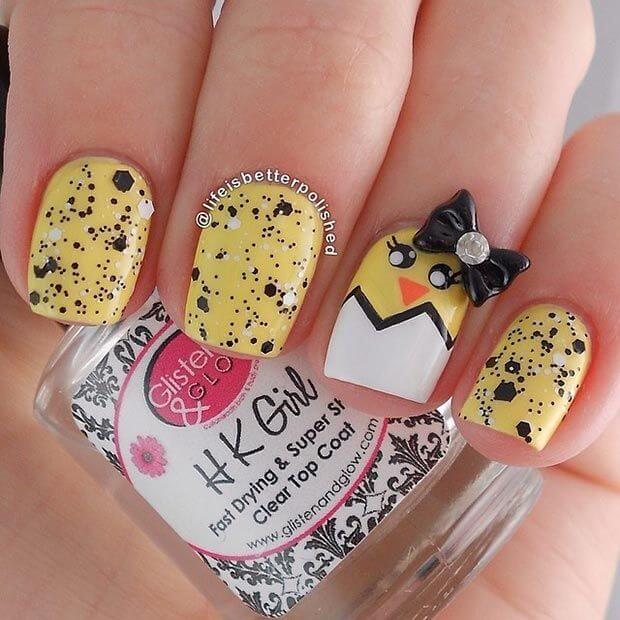 Source: lifeisbetterpolished
#16
Source: unknown
Easter Jesus nail designs
Easter is the day that commemorates the return of Jesus from the dead after being crucified. Therefore, wearing this image nail design is the simplest thing to show respect and divine affection. Nail artists just need to sketch the blue sky on the nail and stick the image of Jesus on any favorite finger. Perhaps, this unique design will be the top choice for this Easter season.
#17
Source: NailsbyLy
#18
Source: unknown
#19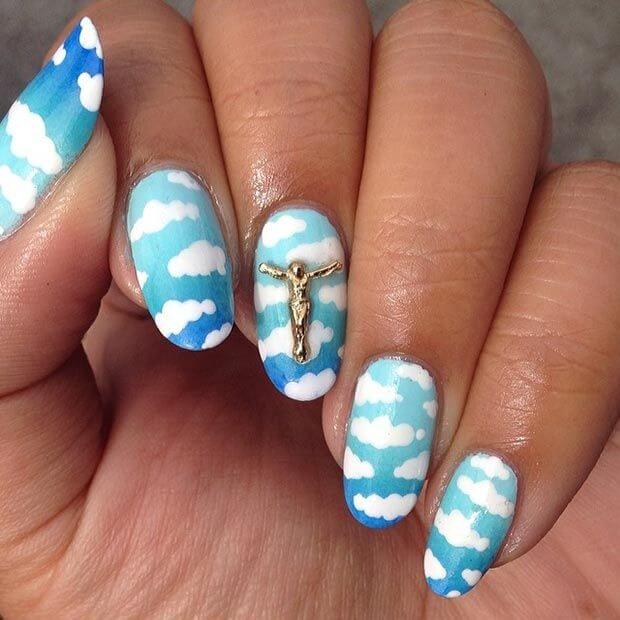 Source: unknown
#20
Source: unknown