Pink and white nails are popular as French nail designs, but we've moved on from them and added more creativity. Pink and white designs can be done in gel or acrylic powder; either way, they will look stunning. Ombre pink and white nails are very popular because they look like two colors fusing together.
We're not just going to look at the traditional white French tip. In this post, we'll show you beautiful nail art using two popular colors. One of my favorite looks is ombre pink and white nails with glitter.
This charming color combination is suitable for a variety of occasions, including weddings, proms, and other special occasions. Depending on your nail art designs, these nails can be worn all year round.
Without further adieu, we present you with our enchanting collection.
20 Captivating Pink And White Nails Of 2022 
Classy Pink And White Nails
Pink and white are enchanting, and this nail design has proven it. This artist drew butterflies and added reflective rhinestones, creating a magical swarm of butterflies.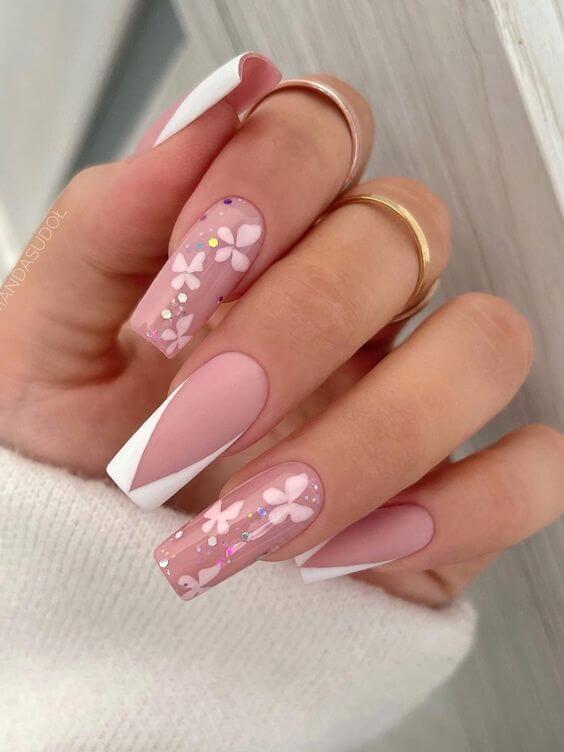 Ombre Pink And White Nails
Usually, people will opt for glossy pink and white ombres. However, you can switch to a matte top coat like this one if glossy nails are too flashy for you.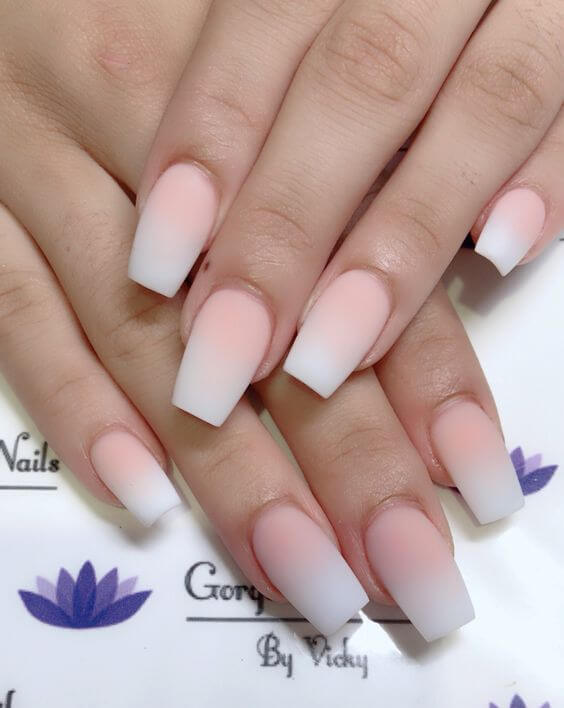 Pink And White Nails French
This stiletto nail set is gorgeous.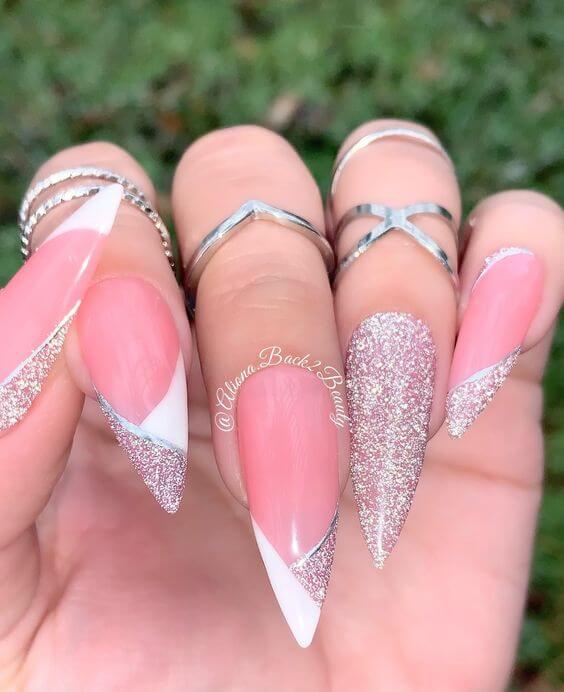 Short Pink And White Nails
This owner definitely has a very interesting taste in fashion. Her nails remind me of those squiggly drawings that the kids create. She must have loved children or treasured her childhood.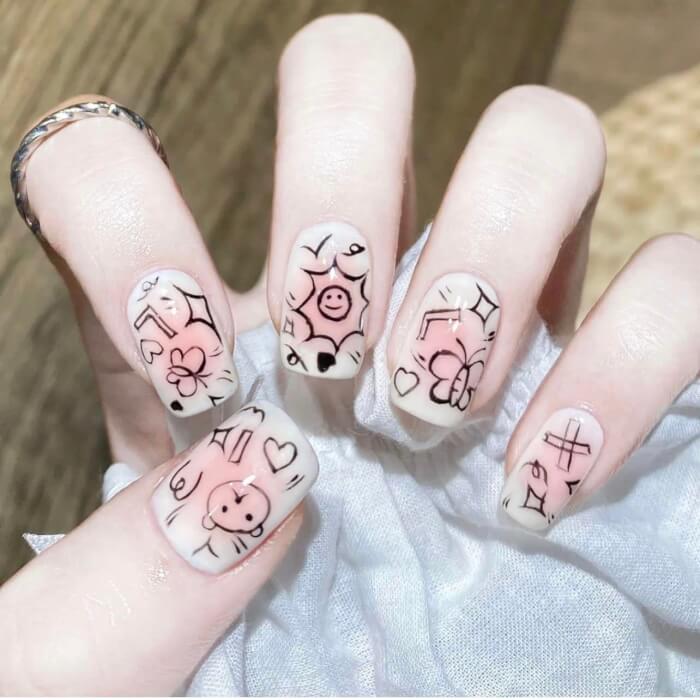 Pink And White Nails Almond
This pink nail set is very cute. It is not extravagant, but subtle and versatile, which will be great with any outfit combination.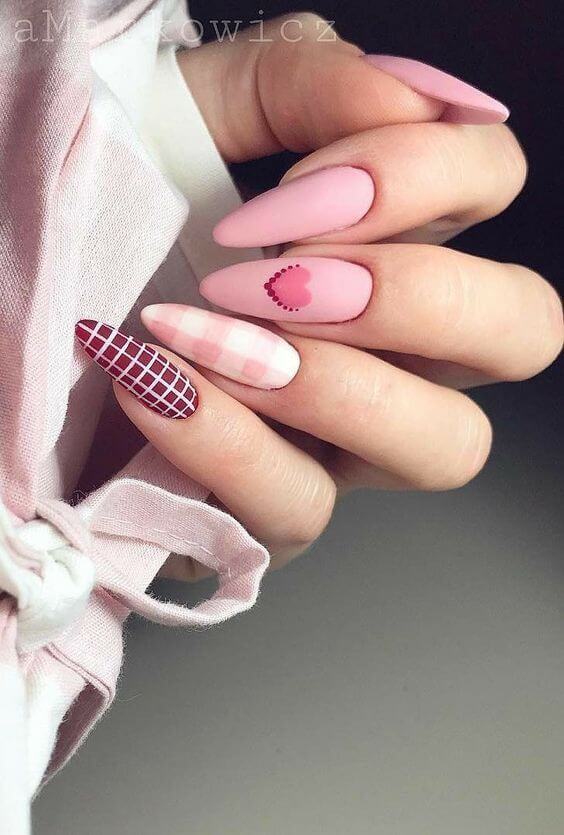 Pink And White Nails With Rhinestones
Floral designs can be very eye-catching. It is widely considered feminine and girly, which is fine. There is nothing wrong with being feminine and beautiful like flowers. On the other hand, the best thing about this design is the petals. Instead of drawing a complete flower, the artist chose to present each delicate petal instead, successfully highlighting the elegance of the owner.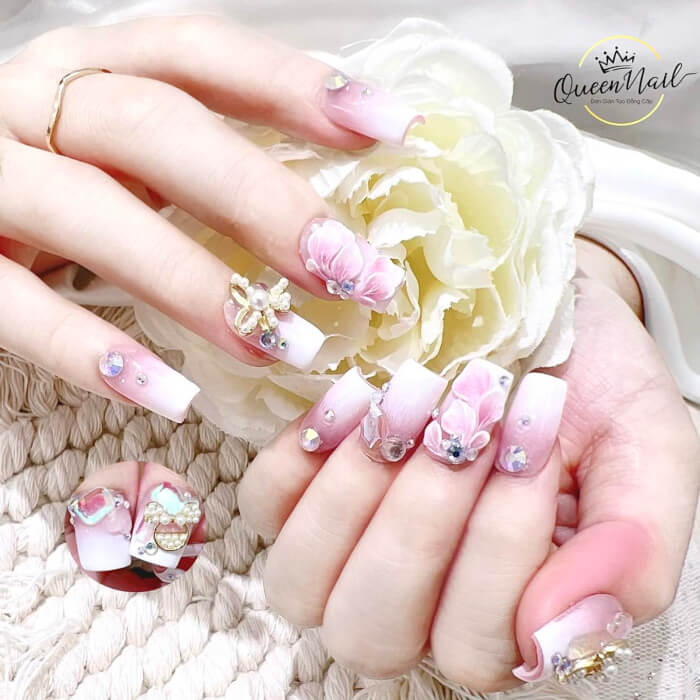 Simple Pink And White Nails
This is a simpler alternative to the fifth design. If that one is too much for you, you can try to opt for a much more subtle creation.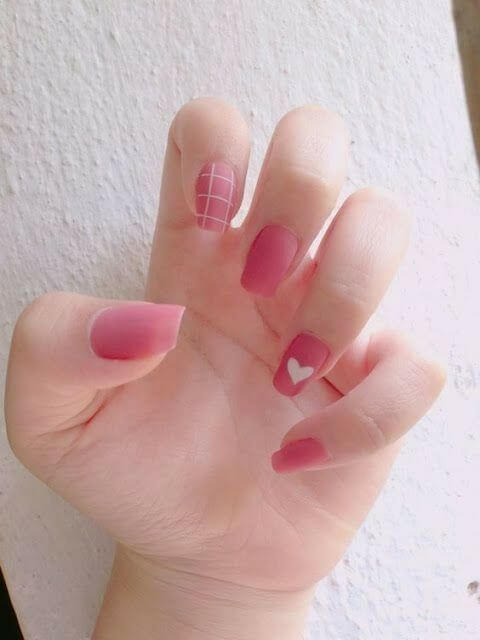 Matte Pink And White Nails
This one is very classy. I can see myself wearing these nails on special occasions.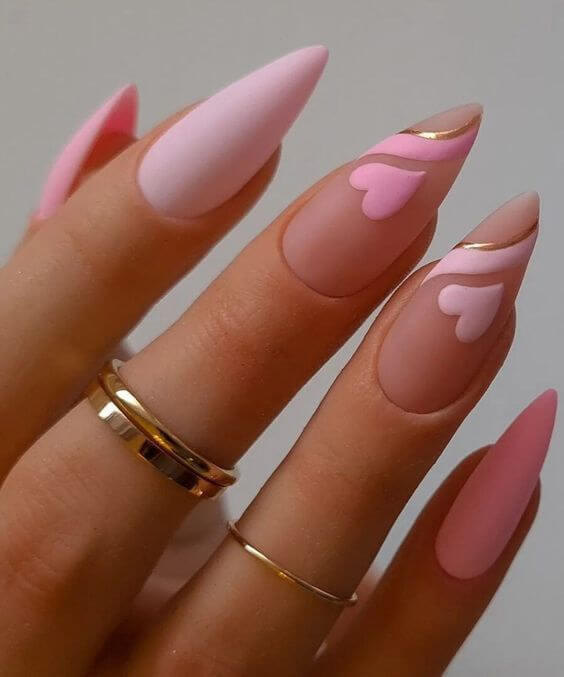 Sparkly Pink And White Nails
A cute, glossy idea for feminine ladies.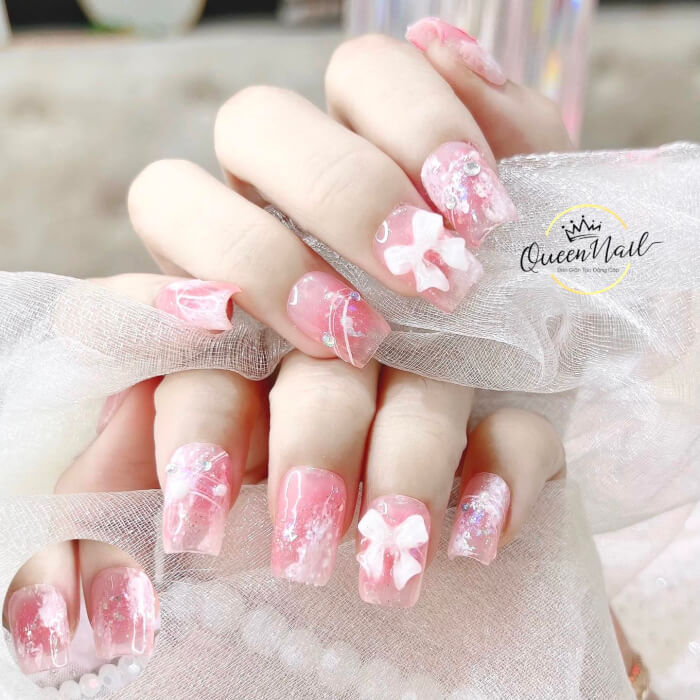 Gold Pink And White Nails
Just like the eighth design, this one gives off a very classy vibe. However, it is much more luxurious, which is perfect for smart, mature souls.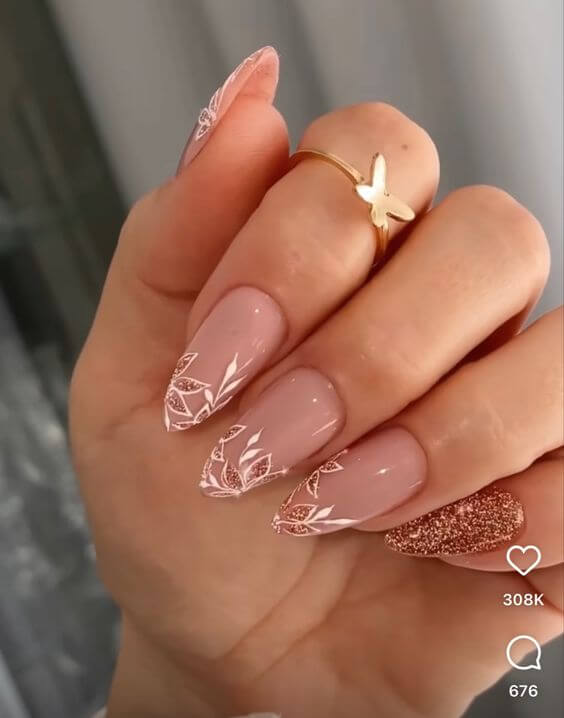 Pink And White Nails With Flowers
I remember that I have included one tulip design in an article, but here it is again. I cannot stop my obsession with these beautiful flowers, and this idea has succeeded in highlighting their elegance.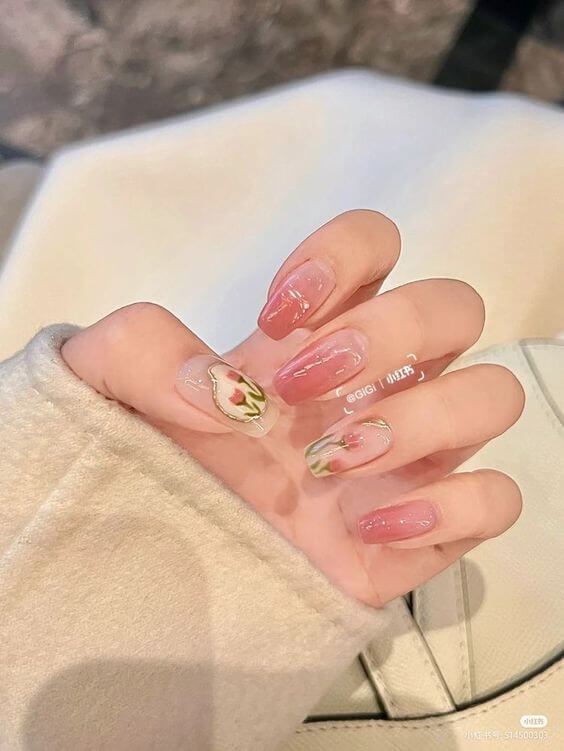 Pink And White Nails With Hearts
This is one simple idea with white matte charms. Designs similar to this are especially popular among teenage girls.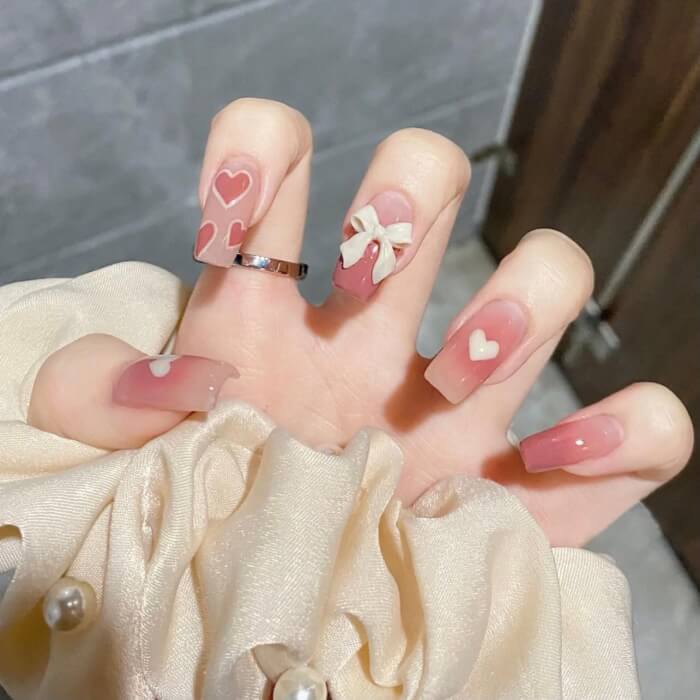 One of the coolest things about these nails is their versatility. You can sport them anywhere, on any occasion, for any reason, and with any clothes. Hence, they not only help you to save a lot of time on preparation but also prevent you from being out of fashion. If you are a fan of pink, this is the collection that you should not miss.