Transforming your boring patio into a stunning place where you can relax and felling the fresh air, have you had ideas yet? Don't worry, you are on the right place to find inspiration because in this article today, we are so glad to share 21 serene garden patio designs that you will fall in love with. They are ready to explore!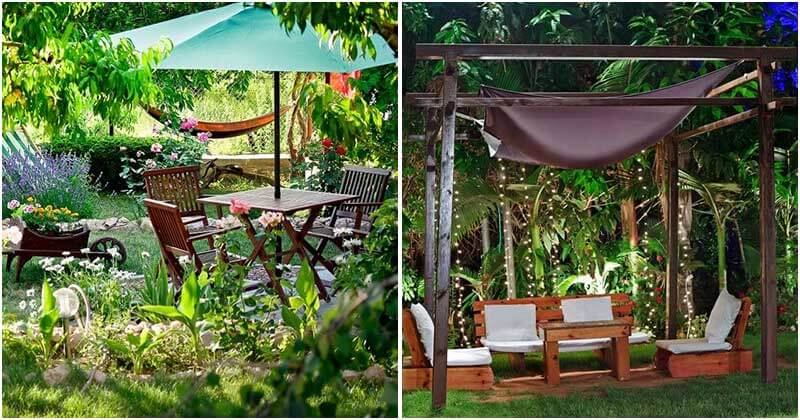 Scrolling down slowly and taking them a look, and you will see that they are so gorgeous. Whether you're looking for patio ideas featuring patios with fire pits, small patio ideas, or patio decorating ideas, this special gallery is sure to inspire your next project. What's great about most of the ideas today is they aren't all that elaborate and relatively easy to create without breaking your budget. Save them and try one to make your own artwork.
#1 Large Brick Patio Surrounded By Extensive Gardens, Seating Consists Of Large Patio Lounge Seating
#2 Small Square Patio Surrounded By Gardens and Rock Pathways
#3 Fabulous Elevated Garden Patio Surrounded By Lush Trees, Grasses and Plants
#4 Gravel Patio With Lily Pond And Tall Grasses
#5 Large Gazebo In The Garden With Plush Modern Patio Furniture
#6 Small Square Brick Patio Surrounded By Plants and Small Trees
#7 Fun Patio In The Middle Of Gardens With Small Patio Table And Umbrella. Hammock Off To The Side.
#8 Stylish Brick And Rock Patio Among Plants And Trees With Hammock
#9 Small Stone Patio Loaded With Potted Plants And Flowers
#10 Huge Vine-covered Gazebo In The Middle Of Formal Gardens