If you want to add a little green space in your room, you are on the right track to get some inspiration. Here are some 23 smart miniaturized indoor garden ideas that you would surely love! These ideas can help you purify the air and refresh the atmosphere entirely in your home. Of course, you can enjoy the beauty of nature in a tiny space with ideas from these projects.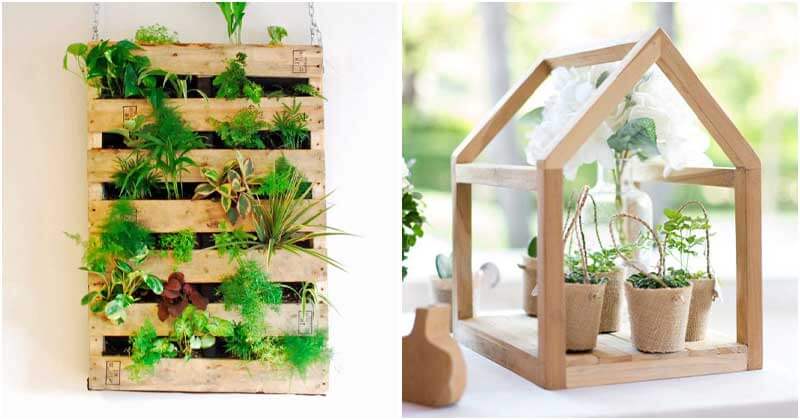 Miniaturized indoor garden projects can include small succulents in extraordinary compositions, spices and aromatic vertical walls in your kitchen, or suspended flower pots from the ceiling near your window. Out of thousands of possibilities, you are the only one that is able to tailor the perfect solution for your decor and lifestyle. They are collected here are waiting for you! Make one if you love it!
#1 Indoor Succulent Dish Garden
#2 Mini Wood and Glass Greenhouse
#3 White Terrarium
#4 Indoor Mini Zen Garden
#5 Moss In a Glass Bowl
#6 Wine Glass Terrarium
#7 Hanging Kitchen Herb Garden
#8 Succulents in a Wooden Letter M!
#9 Miniature Terrarium Fairy Garden
#10 Mini Vertical Garden