Benches make an excellent storage place, indoors and outdoors. They are not only a piece of furniture in your home but also offer an option for extra storage underneath. This saves you a lot of space without making your house cramped. A clever, simple, and cheap way to make your house mess-free and eye-catching. Is it worth spending?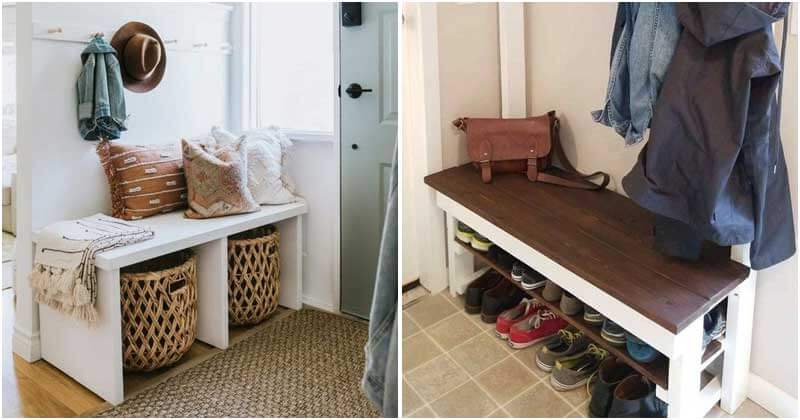 And here are 24 creative DIY bench storage ideas. If you are looking for clever ways to store items and stuff on your bench, these are the way to go. They work well in your living room, bedroom, doorway, garden, and backyard. Of course, you may purchase these benches at furniture stores but they are unique and special when made by you. If you have enough patience and skills, you should never add these interesting ideas into DIY projects. Let's get started!
1. Easy and Simple DIY Bench
2. Vintage DIY Entryway Storage Bench
3. Elegant Coastal Style Storage Bench on Entryway
4. Mudroom Entry!
5. Organized Built-Ins for Toys
6. Simple Entryway Storage Bench
7. DIY Window Bench Seat
8. Organized Entry Bench
9. Coat Storage Without A Closet
10. Shoe Storage Bench