If you want to bring a rustic, and beautiful refresh to your home, you may start with your kitchen. It's the place where you prepare meals for your family every day. If it's tidy and pretty, you will get more relaxed. In contrast, if it's messy and cramped, your cooking time might be unhappy at all. And the cottage kitchen can always bring you peace and relaxation that you may not find at industrial kitchens.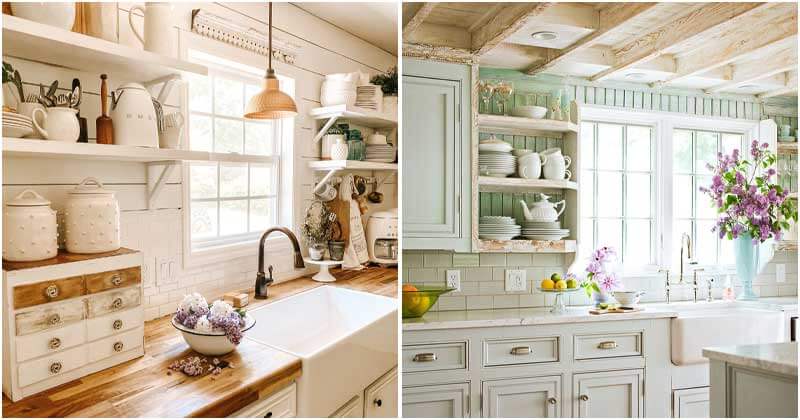 With this mind, we're glad to share 20 of the best ideas to build a beautiful cottage kitchen. If you want to upgrade your kitchen with cottage decor, these are right up your street. Many of them are on a budget. You may even add them to DIY projects at weekend. They will give your kitchen a new stunning look, creating a focal point for your home. If you are looking for a relaxing nook for your home, this cottage kitchen will also help. Let's check them out!
1. Stunningly Beautiful Farmhouse Summer Kitchen
2. Eye-Catching Cottage Style Kitchen
3. Fabulous and Fresh Farmhouse DIY
4. French Country Cottage Inspired Kitchen!
5. Cottage Style Kitchen with Farmhouse Sink
6. Cottage Vintage White Kitchen
7. Chic French Inspired Kitchen
8. Green kitchen cabinets
9. Love Wood Accents and Textures in This Kitchen?
10. Farmhouse Kitchen with Fall Decor