I just love Farmhouse decor and design. It's simple and rustic, and always bring coziness and relaxation to home owners. A farmhouse bedroom, for instance, is a perfect retreat from the hustle and bustle of city life. If you can't decorate a Farmhouse room or house, just add some unique and pretty Farmhouse furniture objects to it. They are perfect choices for DIY projects at weekend and promise to spruce up your space.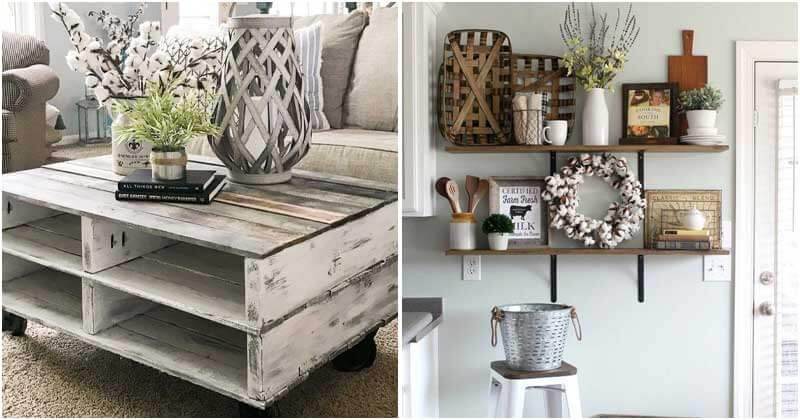 And here are 25 charming DIY Farmhouse furniture objects that you can't keep your eyes off. If you want to bring Farmhouse breath to your house, these are right up your street. Benches, coffee tables, dressers -these DIY products will be a focal point in your home. They're also clever ways not to make old furniture go to waste. So good, right? Let's roll up your sleeves and give these a try!
1. DIY Farmhouse Console Table
2. DIY Farmhouse Coffee Table from Pallet with Rollers
3. Simple Living Room Storage Idea
4. Love This Storage Coffee Table for Your House?
5. DIY Roller Coffee Table with Storage
6. Farmhouse Inspired Kitchen
7. DIY Farmhouse Benches and Table
8. Farmhouse Storage Bench on Entryway
9. Farmhouse Floating Shelves In The Kitchen
10. Beautiful DIY Party Decoration