Your bedroom is surely tidier and more eye-catching if you know how to store and organize stuff here. This also saves you a lot of space. If your bedroom is small, this will be a must. No one wants to stay in a messy, cramped bedroom, especially when you are constantly tired after work. A beautiful, cozy small bedroom is always a perfect retreat for relaxing and entertaining.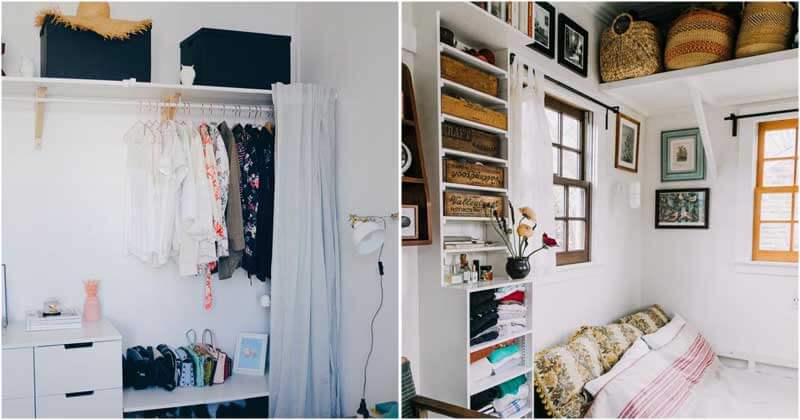 Here are 25 creative bedroom storage ideas for small spaces. If you want to turn your small bedroom into a mess-free haven all the time, these are right up your street. Your room has a lot of items and gadgets but they are stored and organized cleverly. Interestingly, many of these ideas can be added to DIY projects. Just show us your love and patience when decorating your own home.
1. Genius Idea to Organize a Bedroom With No Closet Space
2. Decorative Bedroom Storage Idea
3. IKEA Wardrobe Hack for Little Girl's Bedroom
4. Why Not Double Your Closet Space?
5. Creative Way To Turn Small Bedroom Into a Comfy Place Without Feeling Cramped
6. The More Floor Space, The Better with DIY Open Wardrobe
7. Beautiful and Clever Kid's Bedroom Storage
8. Over-The-Door Shoe Rack
9. Best Ever Storage Bedroom Idea!
10. Best Clothing Storage Ideas Without a Closet