Kids all love spending time in the playhouse, their wonderful private oasis. They always get a lot of fun here, with their siblings or alone. A playhouse is also a relaxing place for them to take a nap and read their favorite books sometimes. Is there anything better for them than having a small play space right in their rooms?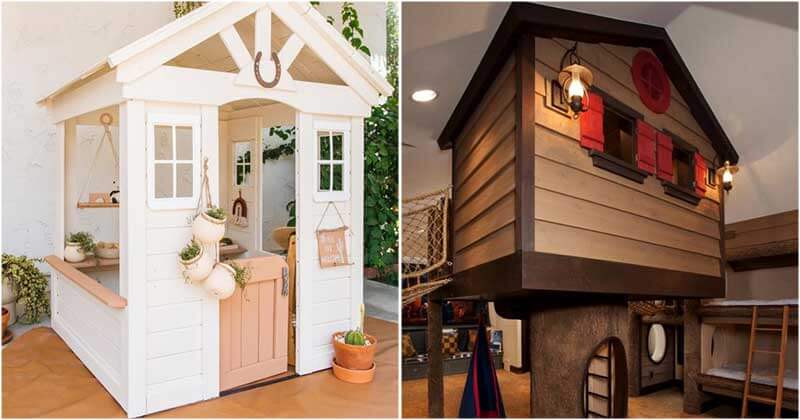 And, here are 25 creative indoor playhouse ideas for kids we would like to share today. If you want your kids to have an exciting time right at home, these are right up your street. No kid can resist the playhouse. It doesn't need to be large. You can even build this play room for your kids. The point here is they find it interesting when staying here and enjoy their time.
1. Playful and Inviting Girl's Room
2. Fantastic Playhouse Idea for Boys
3. Love This Kid's Playhouse?
4. Awesome Barn Door Bed Loft Idea
5. Beautiful White Playhouse with Christmas Decor
6. Cool Playhouse for Both Boys and Girls
7. DIY Indoor Playhouse Over a Twin Bed
8. Fabulous and Fresh Holiday Farmhouse DIY
9. DIY Kids Indoor Playhouse in No Time
10. Basement Indoor Playground with Monkey Bars