Built-in beds can save us a lot of space. That's why many people install a built-in bed near the window. It still receives enough light and grasps a stunning view. If you decorate your window a little, it will become a stunning focal point in your bedroom. And your built-in bed makes a wise choice for storage and organization. You can store clothes, shoes, blankets, and toys here. It will work excellently with your kid's bedroom.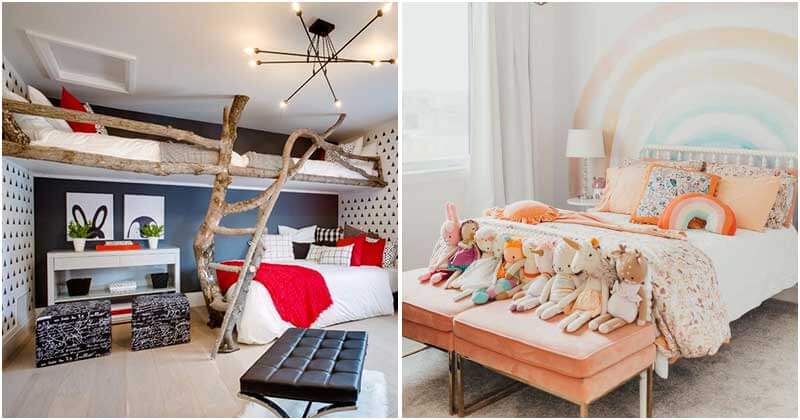 And, here are 25 fantastic built-in bed ideas for your kid's room. If you are looking for a simple yet affordable way to keep your kid's bedroom organized, these will be right up your street. They create extra storage space, making it no longer messy or cramped. This is what all parents need for the bedroom of their children, right? Let's check them out!
1. Jungle-Inspired Bedroom!
2. Stylish Bedroom with Rattan Headboards for Siblings
3. Fairy Tale Bunk Beds for Girls
4. Dreamy Bed Made with Cole and Son Woods
5. Lovely Pastel Bedroom for Girls
6. Lilac and Turquoise Bedding
7. Fairytale Bedroom with String Lights
8. Rainbow-Themed Bedroom
9. Farmhouse Style Kid's Bedroom
10. Ice- Cream Themed Bedroom