There are a lot of exciting things to do with the wall behind your bed. A pretty cool design can spruce up your bedroom space, making it cozier and more eye-catching. They don't need to be something expensive or intricate. You can choose decor projects that are on a budget. If you get enough patience and interest, you can proceed with them on your own. It's worth experiencing!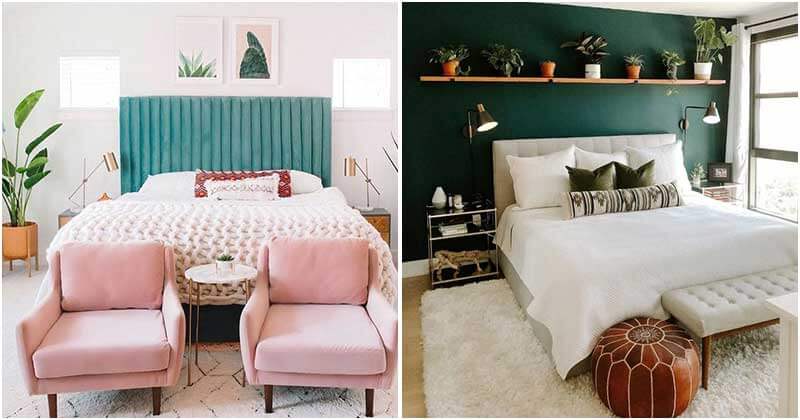 And here are 25 inspiring ideas for behind-bed wall decor I would like to share today. If you are finding something to make the wall behind your bed less boring, these are right up your street. The open plant (or book) hanging shelves, hanging string lights, hanging handwoven baskets, and many other awesome ideas are recommended here. Just give it a look and pick out some that look stunning with your bedroom. Let's get started!
1. Modern Boho Bedroom Decor
2. Simple Wall-Hanging Shelf with Plants, Mirror, and Picture
3. Bedroom Wall with Scandinavian Prints
4. Elegant Bedroom Decor with White And Pink Hue
5. Beautiful Black and White Bedroom Design
6. Another Pretty Cool Hanging Shelves for Wall Behind Bed
7. Chic Wall Behind Bed
8. Gently Arched Headboard and Angled, Sleek Metal Legs
9. Love This To Hang Behind Your Bed?
10. Festive Bedroom Wall Decor