If you are a big fan of vintage architect and design, this post is just for you. It shares 30 brilliant ideas for vintage home decor on Pinterest. They are the most pinned and saved by users. And it's easy to explain the reasons. These designs are beautiful, bringing nostalgic feelings to all people who look at them.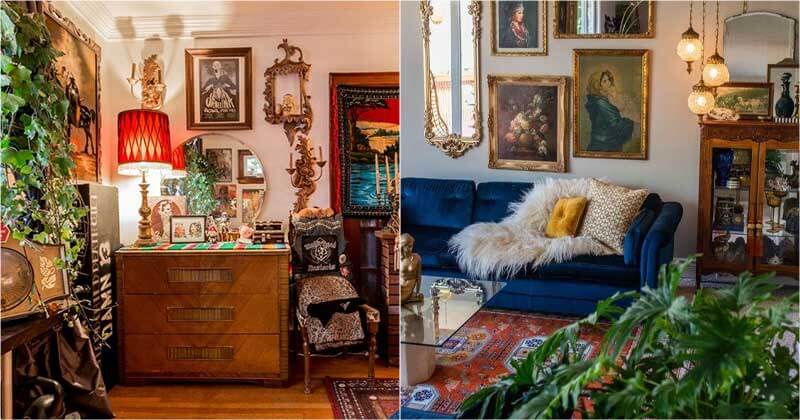 I'm also a lover of vintage styles. I love decorating my home in this way. A vintage garden path, vintage rugs, or vintage chairs – all these decorations can always make me relaxed. I find peace in mind when immersing myself here. If you want to decorate your home for staycation goals, you may also consider these. Your home will a retreat from hustle and bustle of city life in which you can stay all day without getting bored.
1. A cozy vintage home
2. Vintage pink Christmas decor!
3. This 1970s house has the best collection of secondhand vintage treasures that I have ever seen
4. Vintage home with a gallery wall
5. The 1970s are back and hitting close to home with a resurgence of rattan, shag, and more
6. Beautiful spring home with vintage cottage style
7. This home is full of vintage vibes
8. Charming vintage kitchen with a blue hue!
9. A 1921 home all decorated for early fall!
10. A vintage bookshelf
11. This kitchen is full of vintage vibes
12. Vintage green desk
13. Vintage rugs and pillows makes the space cozier in winter
14. Old items always bring vintage vibes
15. An old building always preserves vintage apartments