I just love adding greenery to my house. The front door is no exception. It does not only help purify the air but also makes the front door more appealing. A green hue can give us calmness, making us feel relaxed and comfortable right stepping inside. It's additionally a good way to impress our guests who come to visit our house for the first time. So good, right?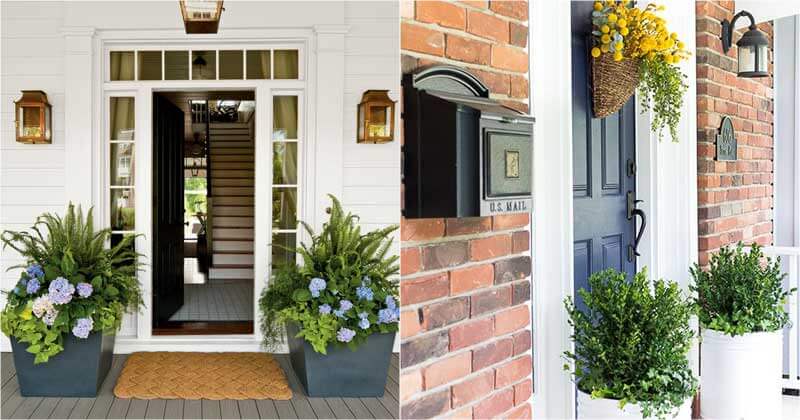 And here are 30 fantastic ideas for front door decor with plants I would like to share today. If you want to add a lot of appeal to the way your sweet home looks from outside, you should consider these. They are exciting and affordable. You can definitely add them to DIY projects and proceed with your kids. People who prefer planting plants around their house should never skip this collection. Let's check them out!
1. Rustic and Garden-Style Door Decor
2. Create Great Container Plant Combinations
3. Front Door with Hanging Baskets
4. Fall Front Door Decor
5. Spring Front Door with Beautiful and Easy Porch DIY Wreath
6. Easy Outdoor Fall Decor with Flower Hanging Basket
7. Front Door with Beautiful Container Gardens
8. Front Door with DIY Flower Planters
9. Simple front Door Decor with DIY Flower Wreath
10. An Antique Front Door
11. A Spooky Halloween Decor
12. Topiary Decor
13. Front Door with Hanging Flower Basket
14. Autumn Front Door Decor
15. Affordable front door decor!