Simple is the best. This also happens with nail styles and designs. Simple nails are elegant, charming, and suitable for women of all ages and from all walks of life. They also make women more attractive and confident at work, school, or any occasion. More importantly, you may put on these nails on your own or with a bunch of friends. There is so much fun with it.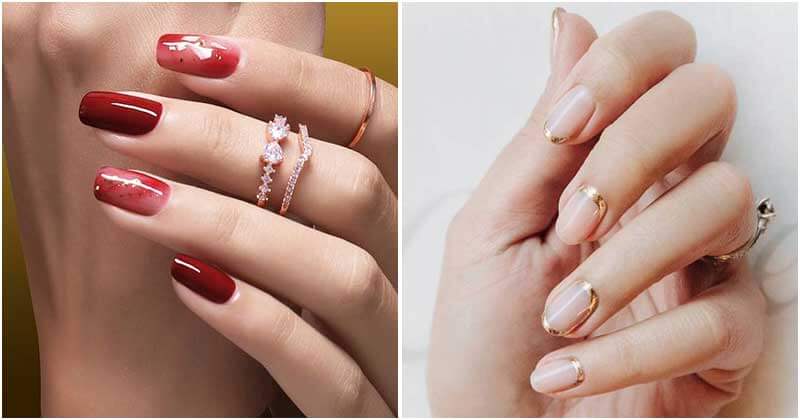 And here are 30 beautiful simple nail designs for girls we would like to share today. If you prefer simple and elegant nails, these are right up your street. These designs look good on your fingernails, ranging from natural to acrylic, short to long. Just pick out one that you love most and give it a go. The New Year has just come, why don't you gift yourself this?
1. Mesmerizing Nude Nails with Gold-Traced Tips
2. Luxurious Nail Design with Brown Glitter for Brides
3. Pastel Color Almond Nails
4. Dreamy Square Nude Nails with Silver Glitter
5. Simple, Pretty Abstract Nails
6. Elegant Square Nails
7. Nude, Black Almond Nail Art with White Dots
8. Chic Marble Square Nails with Silver Stripes
9. Fancy Nude and Red Nail Art
10. Simple Nail Art Design with Gold Details
11. Cute, Trendy Nail Designs
12. The Most Stunning Wedding Nail Art
13. Simple Is The Best!
14. Beautiful Floral Natural Nails
15. Beautiful Fall Nail Design for Young Girls