Becoming mom and dad is not an easy work at all. They must find a way to make their life easier while keeping their kids pleased. Unfortunately, there is no rule book for a guide. They can only learn how to be a mom or dad while raising their own kids. Challenging but we can learn a lot from our kids. Patience is a great example.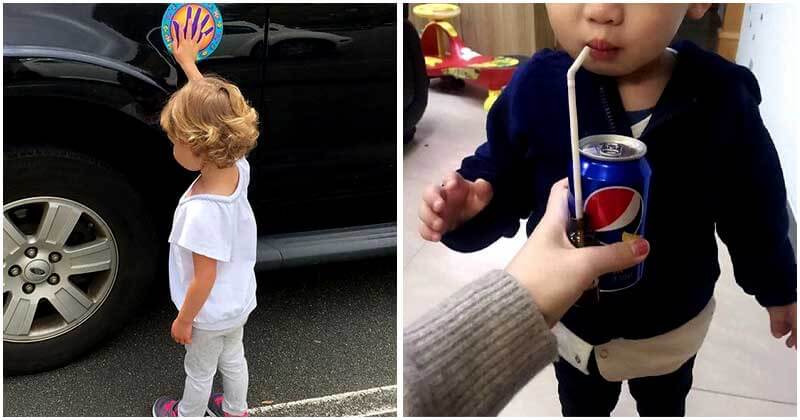 Baby is crying or screaming, a toddler is spilling yogurt all over his/her shirt, and you're running up and down just to care for them. All moms and dads face these when having kids, especially at the first few years of parenthood. Some may get depressed as they do not know how to deal with these. I'm a mom of two little girls, so I really understand what you will experience. This post is then written here. It shares 30 parenting hacks to stay more easily with your kids. If you are mom-to-be and dad-to-be, you should never miss these. Let's check them out!
#1 Your kid running around the parking lot? Stick a cute magnet of a hand to the car for them to put on it.
#2 Keep your kid safe and pleased when you are cooking.
#3 The kids get interested in watching the washing machine work. This gives you a lot of free time.
#4 Have dinner when your kid's sleeping.
#5 Bring crayons and lay a sheet of paper to draw their attention while waiting.
#6 Your kids want fries? Make some french fries out of apples for them.
#7 Bring stickers that are easily removable to keep your kids occupied on the plane.
#8 People can identify who is brother right away.
#9 You can clean plastic toys in the dishwasher as well.
#10 Build sand pit right in a small tent to keep the kid shaded from the sun while keeping the cats out.