Looking for plants that spruce up your summer garden? Vegetables, herbs, flowers? As many veggies and herbs can be grown and harvested all year round, we prefer sharing something new in this post. We're glad to introduce 30 summer flowers that will be striking in your garden. Just look through all and pick out some that fit in your garden conditions. Some can even thrive in containers if provided with enough light and water. So good, right?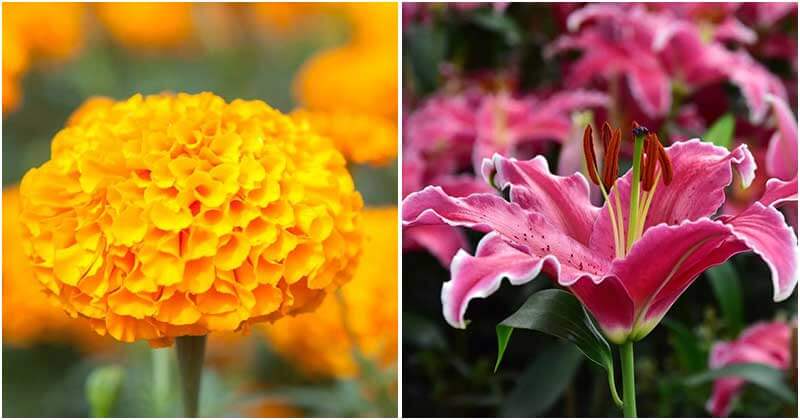 These summer flowers all serve for ornamental purposes. As they bloom gorgeously, they will attract birds, butterflies, bees and other beneficial insects to your garden. Just imagine how beautiful your garden is when the birds and pollinators come in. Set up a bench (or some chair) and a coffee table, you have an amazing place to relax in the early morning and late afternoon. There is also one thing need to mention that some of these flowers are edible (flowers, leaves or both). Ready to give them a look? Here we go!
#1 Spider Flowers
You can find spider flowers in rose, pink, purple, and white. It's easy to start with seed and self-sows for future summers.
#2 Begonias
Begonias come in 1,000 different types in an array of colors, shapes, and sizes. They prefer soil that's moist (rather than soaking wet), humidity, and partial shade.
#3 Sulfur Cosmos
You can find this full-sun annual comes in happy hues, ranging scarlet, orange, to yellow. It's easy to grow from seed in poorer soils and often self-sows, meaning less work for you next year.
#4 Canna Lilies
These tropical-looking blooms will bring lush foliage and color to your summer garden.
#5 Oriental Lilies
Who can resist the fragrance and large flowers of Oriental Lilies? They're also low maintenance, requiring ample sunlight and moist soil.
#6 Rudbeckia
Some Rudbeckia varieties bloom in summer. They're low maintenance, needing lots of sunlight along with well-drained soil.
#7 Carnations
Carnation is known as a symbol of love and distinction. It features bold hues and impressive range of varieties.
#8 Yarrow
These dainty flowers will bring the elegance to your garden. They perform best with loads of sunlight and well-drained soil.
#9 Hibiscus Flowers
Hibicus blooms come in a variety of colors. These vibrant, trumpet-shaped blooms will attract hummingbirds and butterflies to your garden.
#10 Amaranthus
This flower blooms in shades of red, orange, gold, green, and purple. It can reach 18 inches to 6 feet tall, and does not tolerate wet soil, shade, or transplanting well.