To create a quiet, beautiful oasis for a yard, apart from high walls and high fences, growing trees is the right option. They not only help you avoid the eyes of the curious but also create a live wall to bring you closer to nature. And this list today will give you options to create a mature look and feel as quickly as possible with the 6 Fast-growing Trees That You Can Grow For A Natural Privacy Screen below. You will have instant gratification, especially if you are an impatient gardener.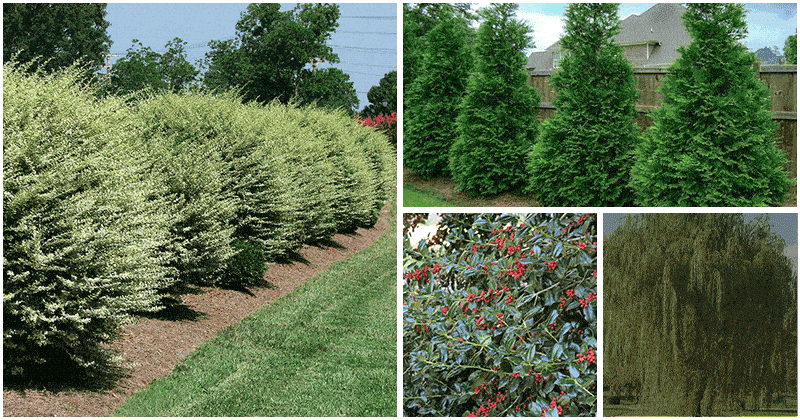 There are more plants to choose from, but these are among the fastest plants that you can grow in the landscape. With the characteristics of the shrubs, so they are easy to grow without any special care, and they thrive well in all conditions. Growing them not only makes the most of the space you have available both vertically and horizontally because some grow upwards or outwards while others advance sideways. And in only a couple of years, they will also reward your efforts with the profuse growth of a tall, natural privacy screen. Keep reading to know about them!
#1 Chinese Privet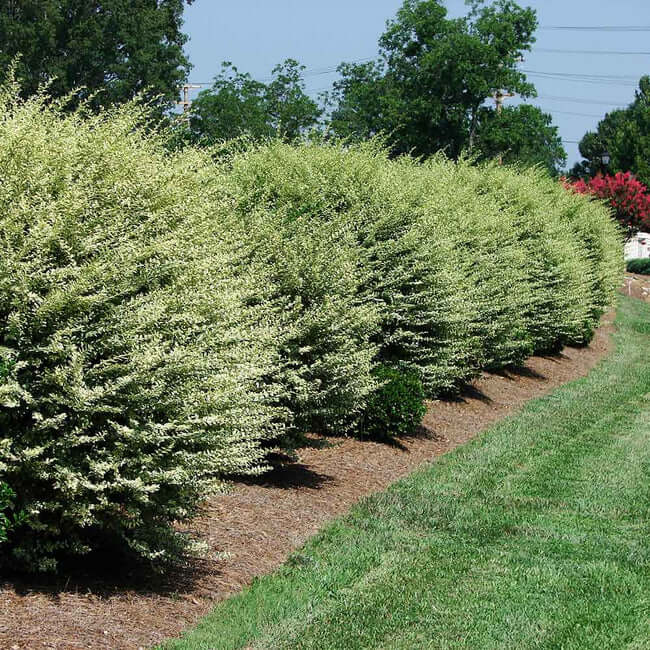 Source: Fast-growing-trees
Chinese Privet grows at three feet per year and reaches 6-8 feet in height when mature. It fills in just as quickly, and has a nice shape when pruned, making it an ideal privacy hedge option. This tree can tolerate drought and doesn't frequent upkeep, so it can grow well even if grown in poor growing conditions.
#2 Weeping Willow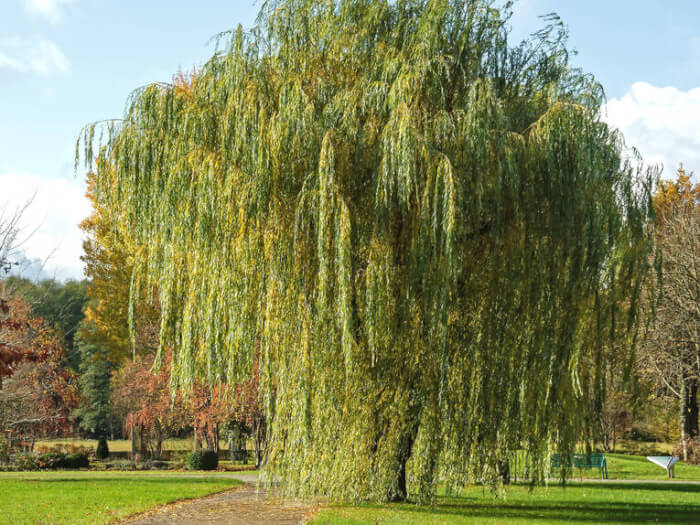 Source: Papervaletrees
Weeping Willow can grow up to 30-50 feet with a rate of 6 to 8 feet per year. It fills out in long draping branches making it an excellent privacy screen and shade tree. The tree favors growing in damp, soggy areas.
#3 Nellie Stevens Holly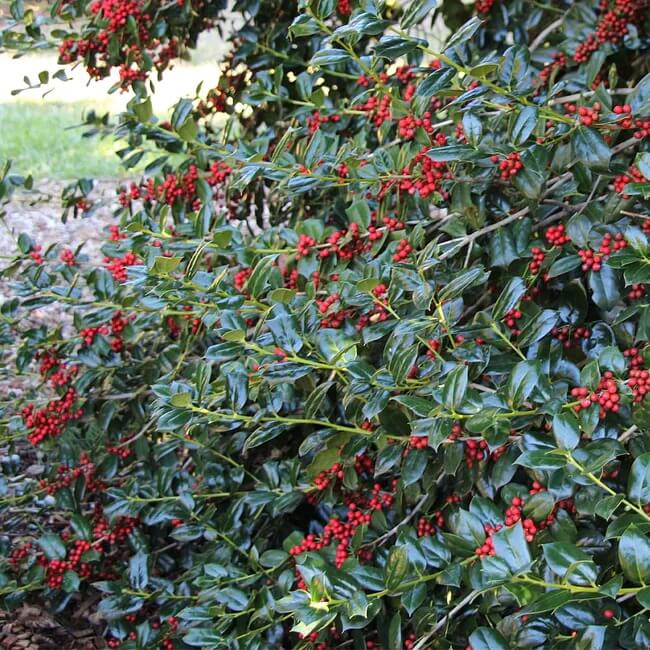 Source: Fast-growing-trees
Nellie Stevens Holly does well in zones 6-9 and can achieve 15-25 feet, so it is an excellent option for a tall privacy screen or a low privacy hedge. It produces dense, prickly foliage making it an impenetrable living fence. It can endure drought and needs full sun to partial shade.
#4 Hybrid Poplar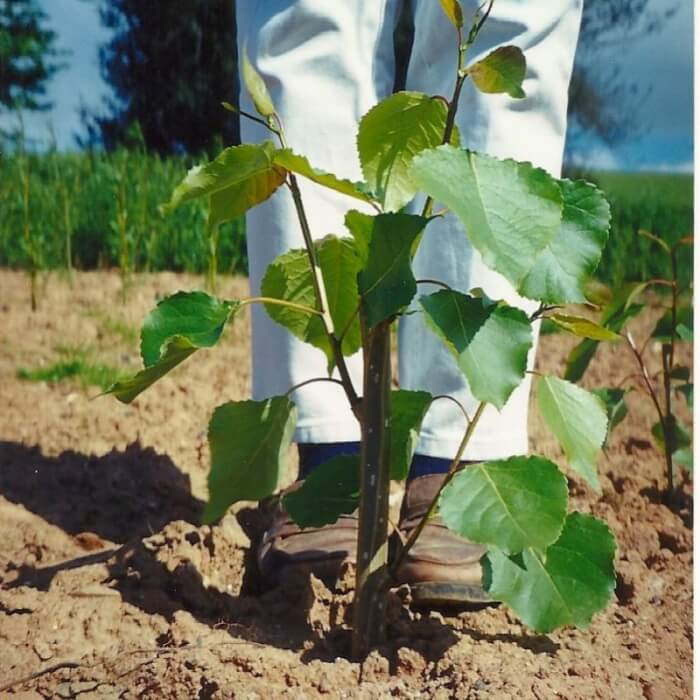 Source: Bowhayestrees
Hybrid Poplar is one of the most popular quick-growing shade trees as it can reach 8 feet per year, and grow up to 40-50 feet when mature. It thrives in zones 3-8 and grows happily if gets full sun.
#5 Leyland Cypress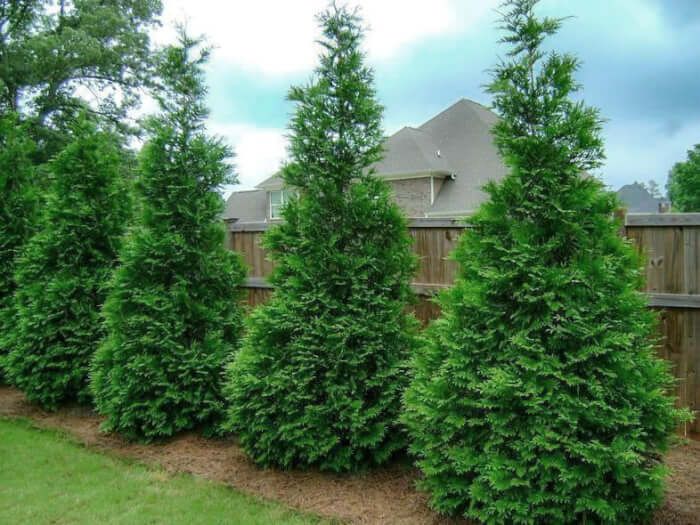 Source: Treetotsnursery
Leyland Cypress can put on 4 feet in a single year for impressive growth, so it is preferred to grow almost in the states. It grows easily in any coil conditions, and even grows well in areas with cold winters. When mature, this tree can grow up to 40-60 feet and fills in with feathery branches, making the perfect privacy screen.
#6 Thuja Green Giant Arborvitae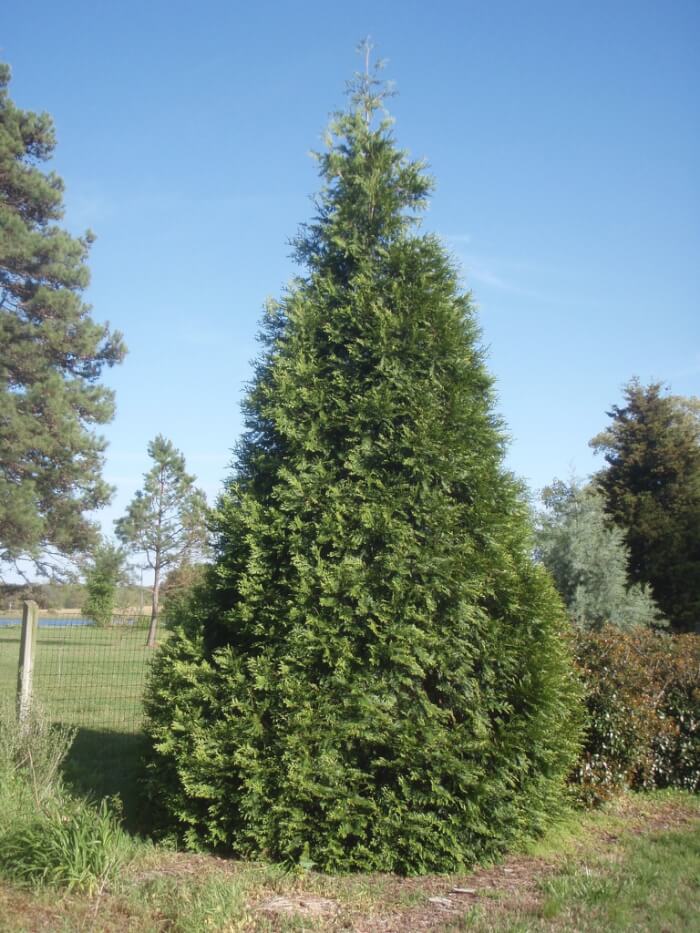 Source: Plants
Thuja Green Giant Arborvitae is one of the easiest to-grow trees on the list. It reaches 30-50 feet when mature with dense foliage for privacy. They are drought-tolerant and can easily add 3 to 5 feet per year. It grows well in zones 5-8 and grows happily when getting full sun to partial shade.