Any black plant and flower are great additions to any garden. Their beauty in this color is a weapon to brighten up all space by the contrast they can create. Whether grown in pots or containers for large or small spaces, they also give their beauty and use for many different purposes. You can use them for enhancing the landscape, cutting flowers, bouquets, and any other purposes, the reason for gardening varies from one person to the other. Growing them will make you excited about gardening!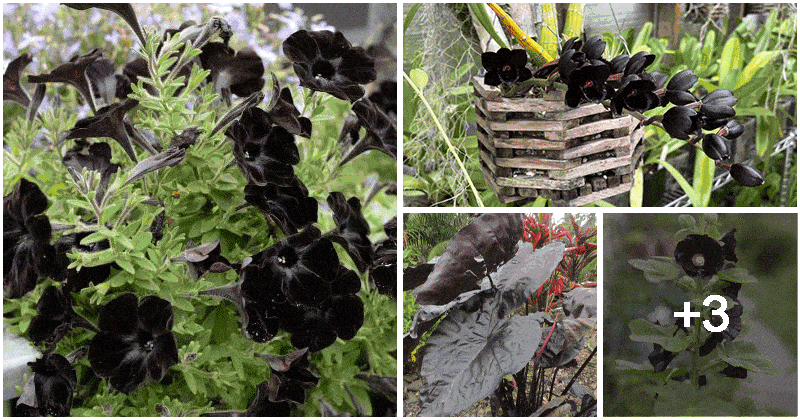 If you are interested in the unique color, check out the 7 Beautiful Black Plants To Make A Big Statement In Your Garden. Not only give an ideal look to the whole garden, but some of these plants also attract pollinator species making your garden more productive and rich in thematic colors. Moreover, they are so easy to grow and just need minimal care from gardeners. Just growing them in the garden, they will grow well and reward you with stunning beauty!
#1 Lilium Landini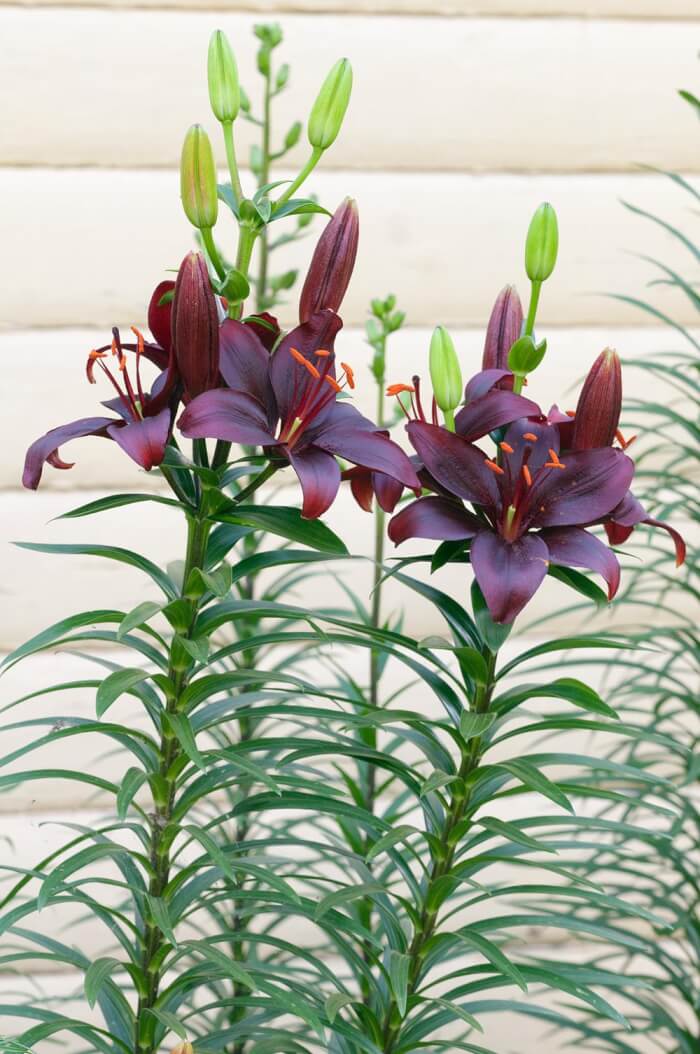 Source: Garden
The lily flower will make your garden more stunning by producing larger blooms and spreading its appearance throughout your garden.
#2 Colocasia Blackripple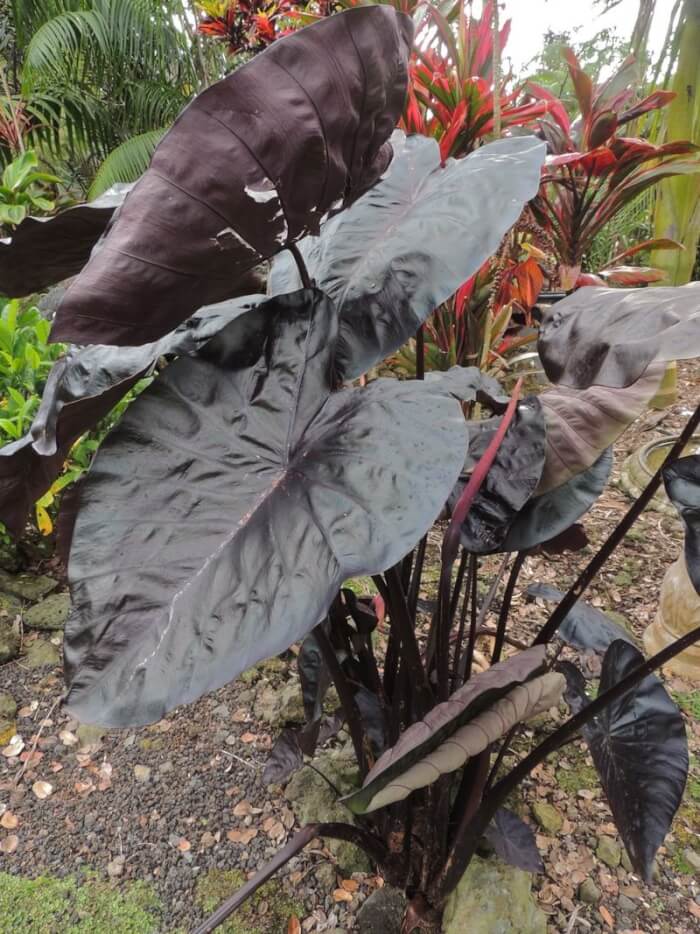 Source: Davesgarden
Colocasia Blackripple thrives when grown in the right condition, but this plant has no-fuss care in general. For optimum growth, give it fertilizer regularly.
#3 Alocasia Black Velvet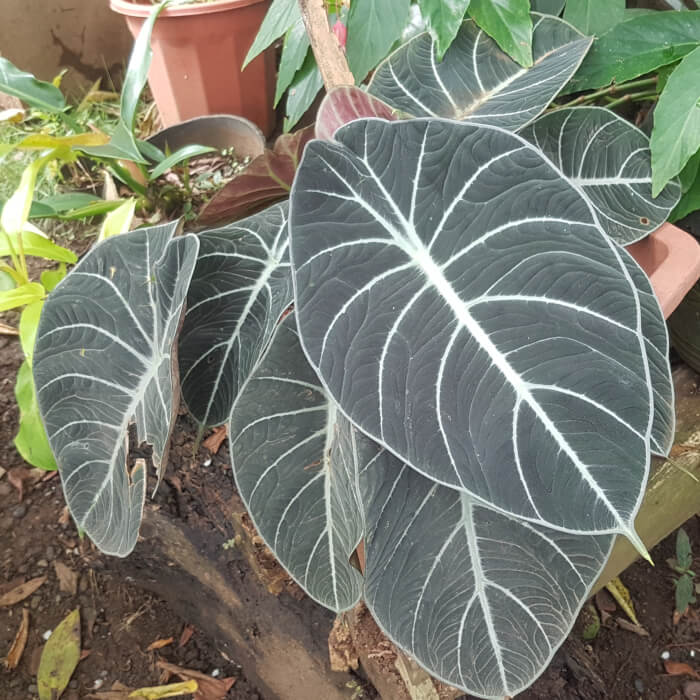 Source: Wikipedia
The plant grows well both indoors and outdoors so it become one of the popular plants as ornamental plants. To help it grow happy, give it moderate humidity, watering, and lighting.
#4 Black Orchid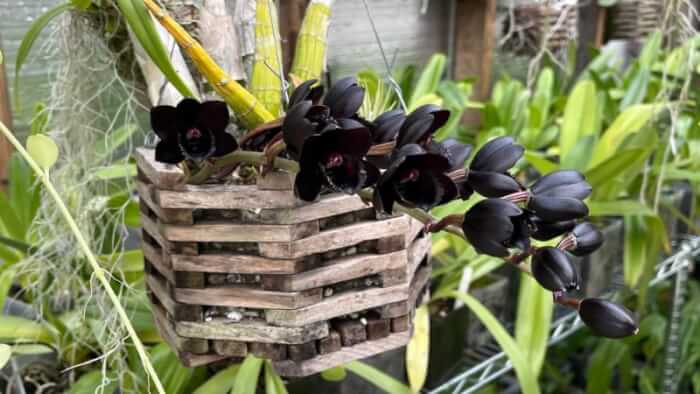 Source: Gardenforindoor
Black Orchid is a great ornamental plant in the house because of its beautiful and eye-catching flowers. To enjoy a stunning look, you can grow this flower in hanging baskets. Give it coconut coir or moss, it will grow best!
#5 Black Hollyhock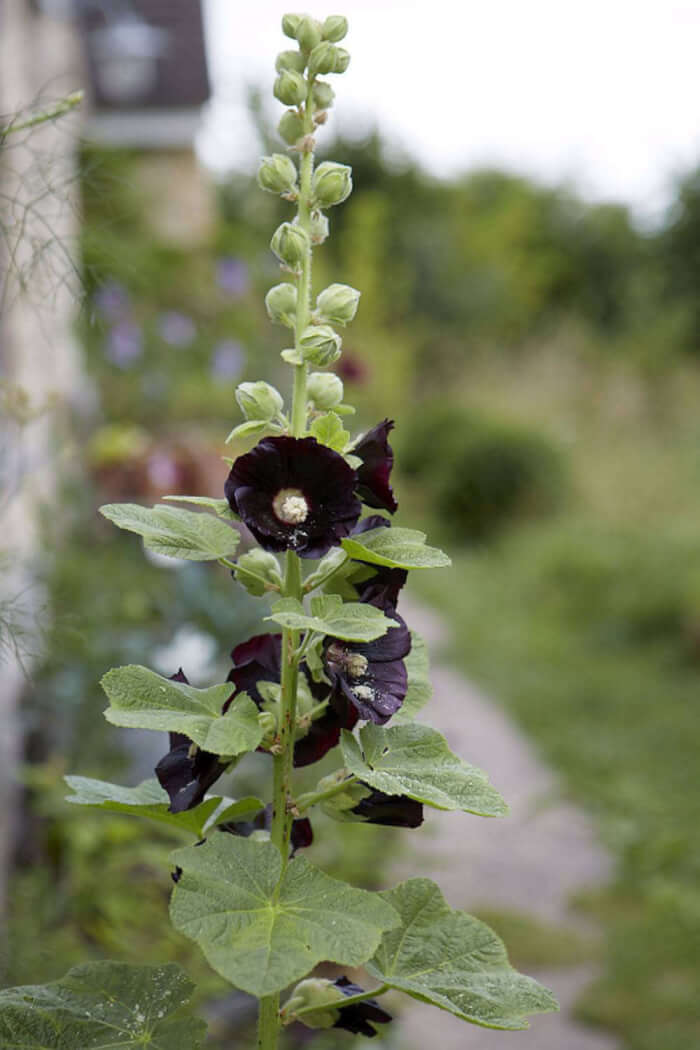 Source: Gardenista
The beauty of the Black Hollyhock plant is the perfect combination of fresh green and black color flower collaboration. The plant also works well with other colorful flowers to give your garden an interest.
#6 Begonia Black Velvet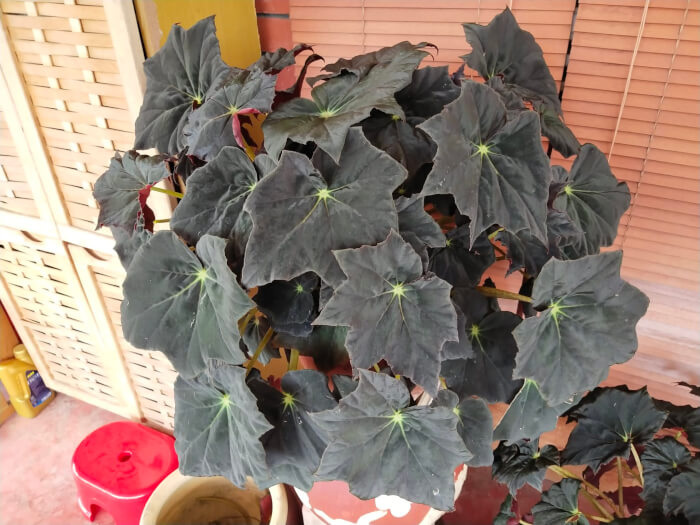 Source: Jamesmissier
Begonia Black Velvet produces beautiful leaves to give your garden a fresh look. To help the plant grow well as well as not die easily, care for the plant also needs to be considered properly, for example, watering it regularly because it cannot store too much water reserves.
#7 Black Petunia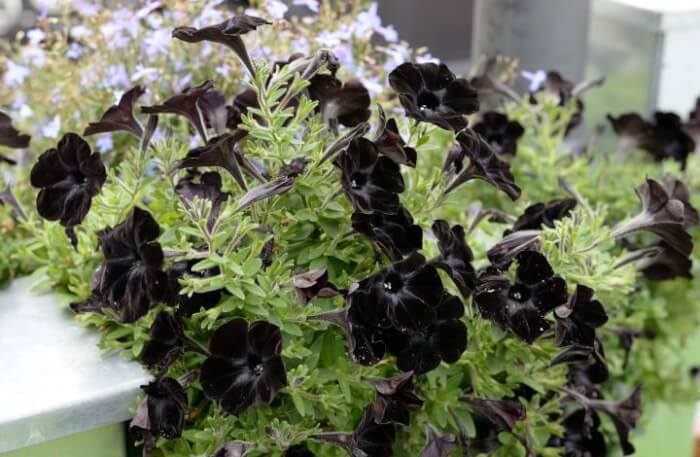 Source: Morflora
Black Petunia brings beautiful little flowers with trumpet shapes. Also, there are various colors that you can choose to grow to enhance your garden more vivid.