If you really have a passion for roses and especially the scent of rose varieties, you will love the article today. Have you ever seen black roses exist? In reality, no real black rose has been discovered yet. Most have a deeper than usual color tone such as dark shades of crimson, red, or purple, but all bring a charming, mysterious beauty to the delicate, smooth wings.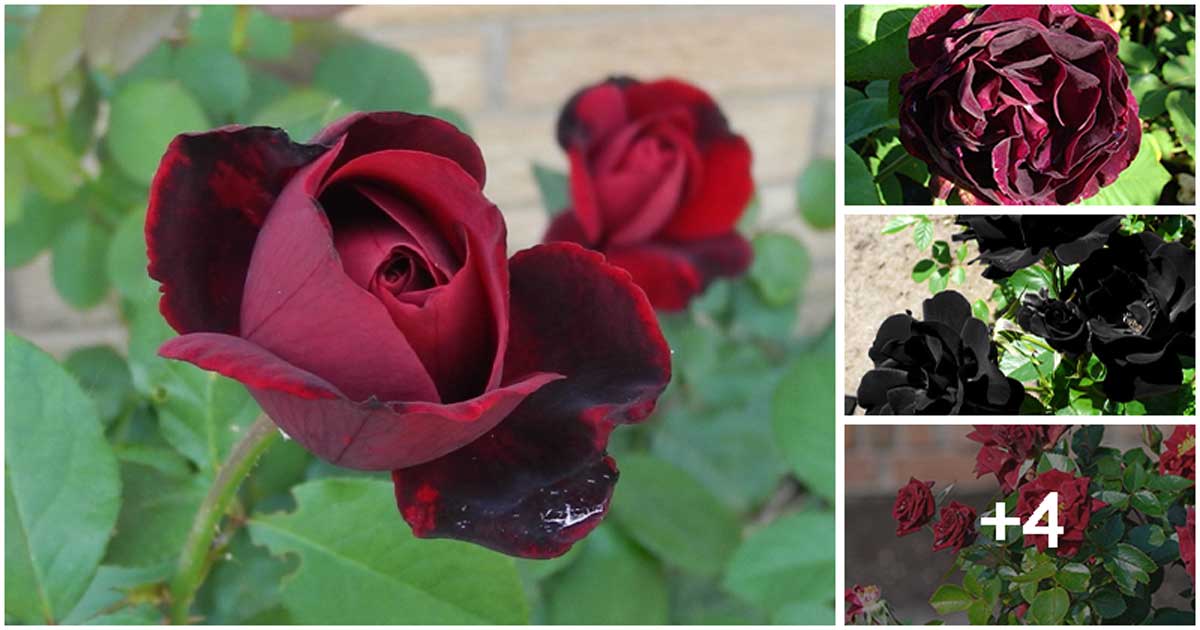 Here are 8 Beautiful Black Rose Types To Add Charm Vibes To Your Garden. Growing them not only gives you a beautiful flower garden to see every morning but also brings power, elegance, farewell, and mystery to your living space. Each has its own beauty, and of course, you will have more choices that are suitable for your taste. Scroll down and discover the different types!
#1 Black Jade Rose
Source: Finegardening
This Black Jade Rose is also popular as 'BenBlack', it offers deep, dark crimson petals that turn black in hotter climates.
#2 Black Velvet Rose
Source: Onlineplantguide
Black Velvet Rose displays stunning blooms with a dark velvety appearance and a deep burgundy hue. Its blooming time lasts from summer until fall every year.
#3 Halfeti Black Rose
Source: Dailysabah
The flowers of the Halfeti Black Rose have dark red in color but will turn slightly black afterward and reaches a pitch-black shade when mature.
#4 Black Baccara Rose
Source: Trevorwhiteroses
Although Black Baccara Rose offers flowers with no fragrance, it looks beautiful. When it blooms, the petals are very dark, nearly black bud, and take a beautiful deep crimson shade.
#5 Souvenir du Dr Jamain Rose
Source: Lens-roses
Souvenir du Dr Jamain Rose shows velvet-black to dark violet double flowers with a high smell. It grows as a climber along with a shrub or a trellis. It grows best in partial shade to bring its best color.
#6 Black Beauty Rose
Source: Rosesvictoria
Black Beauty Rose is a large hybrid tea dark red colored rose. The reverse of the petals appears dark velvety black-red in color when it's bud stage.
#7 Black Cherry Rose
Source: Godsgrowinggarden
Black Cherry Rose is deep burgundy red in color with no fragrance. It can spread 3-4 inches wide.
#8 Black Magic Rose
Source: Forums2.gardenweb
Black Magic Rose looks charming with its deep red velvety petals popping against beautiful dark green foliage to give an appearance of a black rose.