Are you finding vegetables that can grow well on railings for your balcony, patio, or deck garden? You are on the right track, in the post today, we want to introduce 14 best vegetables that adapt to your small space like those places. In the way, you just need to install planters and plant your favorite vegetables on railings, and after a short of time, you will have a fresh and organic supply of homegrown edibles. Check them out, you'll find this list helpful!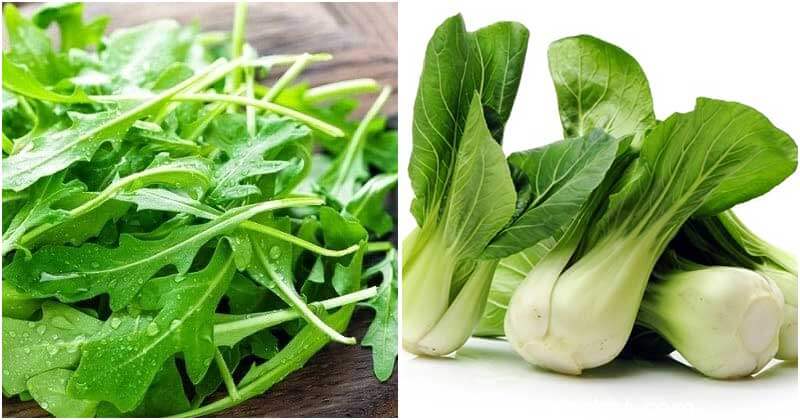 You can grow leafy greens, herbs, and dwarf cultivars of fruit and root vegetables like tomatoes, peppers, and radishes in railing planters due to their shallow root system. Note that before starting your mini vegetable garden. You are making sure in using containers made up of metal, plastic, or wood with drainage holes as they're sturdy and can be hanged easily. Don't forget to secure the planters with screws, brackets, or straps to save them from wind blasts. Start now!
#1 Tomatoes
You can grow tomatoes on balcony or deck railings, especially cherry tomatoes. Growing cherry tomatoes on the balcony or patio will make them receive full sunlight, and the railings will also support the vines easily.
#2 Peas
Peas are an ideal choice for growing on your patio or deck railings. They can sprawl or spill beautifully, enhancing the look! A medium-sized pot is sufficient for dwarf varieties.
#3 Lettuce
This fast-growing leafy vegetable with shallow roots can be a perfect pick for railing planters.
#4 Carrots
Carrots are Rich in several essential vitamins, minerals, and antioxidants, carrots thrive well in railing pots. Thumbelina, Nantes, Danvers, and Chantenay are the best small varieties for growing in small space.
#5 Pak Choi
Also known as Bok Choy, this fast-growing vegetable is good for container planting and does great in partial shade.
#6 Purslane
Purslane is considered a weed, this great substitute of spinach is rich in omega-3 fatty acids, vitamin C, and E. This leafy vegetable super easy to grow in railing planters and can be grown both from seeds and cuttings.
#7 Spinach
Spinach is so easy to grow and can be harvested in short of time, for about40-50 days!
#8 Bush Beans
Even people with a brown thumb can grow beans, since railing planters are generally small, growing bush beans would be appropriate in them.
#9 Radish
Growing radishes is easy and there are many varieties to choose from. You can even plant daikon in large railing planters.
#10 Turnip
Popular for both leafy greens and tasty roots, turnips can be a great addition to railing vegetable garden.