Something that only pet lovers know. They love their pets like they are their kids. It would be great when you've grown up with a cat or dog. She can comfort you when you're ill. She even helps you carry stuff. Recently, I've read an article about dogs that are specifically trained to assist individuals with autism. Amazing?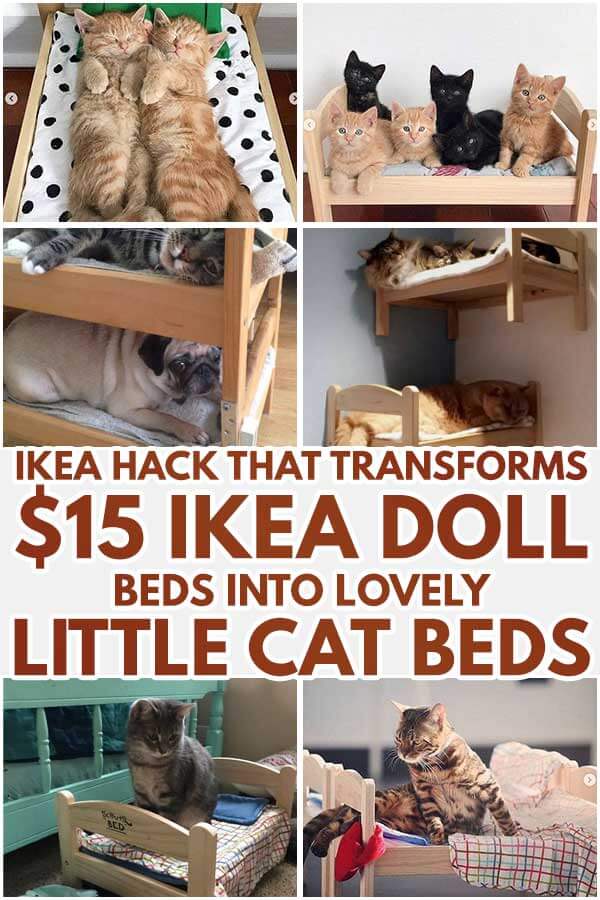 So, there is no surprise that some give good things (that are supposed to be for the kids) for their pets. Let's take this Ikea doll bed as an example. It costs $15 but is turned into a little cat bed.
Who could think of this? Ikea doll bed becomes a perfect house for cats. If you are raising a small dog, you can also treat him with this bed.
To make her sleep comfortably, you should add a cute bedding to that Ikea bed. If you get interested, you can bring her a cushion, too. She will feel like she is a queen of the home.
Well, when you see the way the pets stay with their owners, you'll understand exactly why. If you are raising a cat and can afford this Ikea bed, why not buy it for your cat?
#1 I'm still having a good dream on my new Ikea bed. Who wake me up at this time?
#2 Two separate beds. Sound sleep.
#3 We're siblings. We love sharing our bed together.
#4 In our family, everything is shared and shared alike. This Ikea bed is, too.
#5 Still wanna on my bed. Just look at my grumpy face now.
#6 When I wanna sleep next to my friend, but not in the same bed. This Ikea bed just makes me feel uhm good.