Do you know that mirrors have magic power in your home? The simple reason, they make a small space look bigger because they can amplify the brightness of artificial light of a hanging lamp, chandelier, or natural light that falls through an open door or a window. If your entryway has limited space, maybe a mirror is a great solution for what you are finding. And these 21 Mesmerizing Entryways with Mirror Ideas will help inspire you to have your own idea.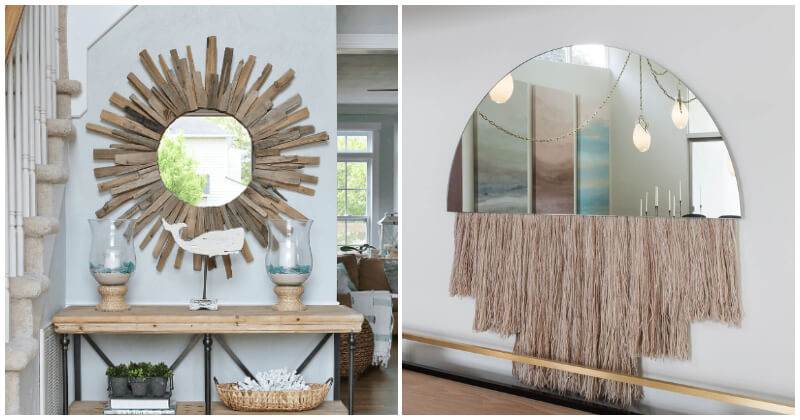 In addition to making your entryway have more space, mirrors welcome guests and allow the members of the family to give themselves a last check with confidence and decency before they go out. They also allow a lovely view from inside of the house. Even so more, mirrors can become artwork when grouped on the wall with works of art and be framed like a work of art itself. It's time to check our entryway mirror ideas and try one for your space.
#1 Rustic Sunburst in the Entry Hall
#2 Terra Cotta Frame Keeps Room Earthbound
#3 Repurposed, Galleried Tray Table
#4 Half-Moon Rising with Skirt
#5 Small and Classy Quatrefoil
#6 Black Wall for Round Mirror
#7 Black Wall for Round Mirror with Indoor Plant Pot
#8 Big Round Mirror Gives Space More Larger
#9 Our Less Is More Entry Reveal!
#10 Square Large Mirror for Your Entryway Seating