Marc Wythes, a US Marine, was deployed when his wife, Katrina Wythes, was about three months pregnant. During his entire deployment, the couple kept joking about how she could go into labor on the same day as his homecoming.
Of course, they didn't think it would actually happen because he was still deployed. They thought about the possibility of him missing the birth of their second daughter. And Marc's heart sunk at the thought of that.
But amazingly, Katrina went into labor 10 days early — on the same exact day Marc was scheduled to come back home! As Marc boarded his plane to arrive home, he got an urgent text that his wife had begun having contractions.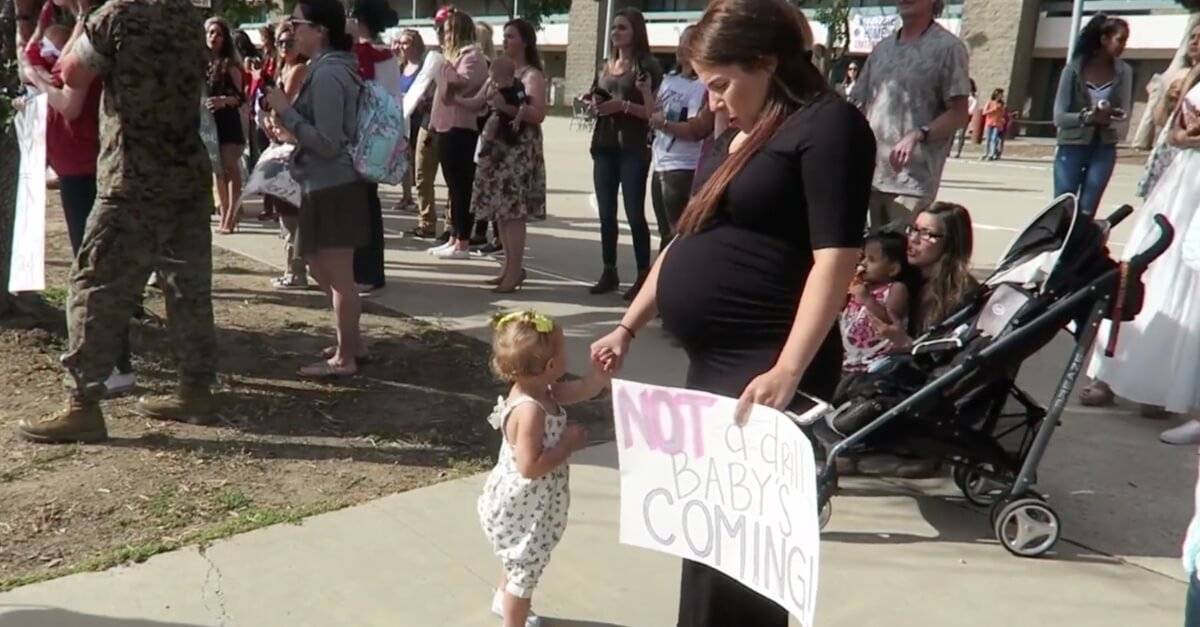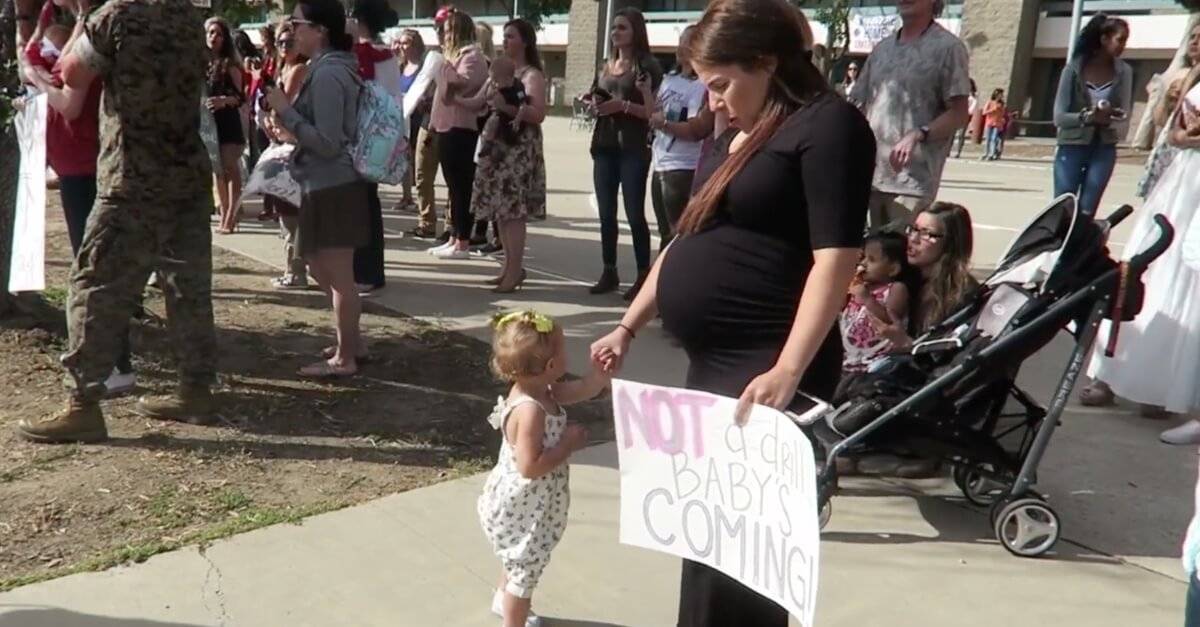 Despite the contractions, she and her eldest daughter still tried to wait Marc. "I was determined to be there to pick him up, so I just prayed my heart out, and begged baby girl to wait for her Daddy," Katrina said.
They held a sign declaring, "Not a drill. Baby's coming."
When Marc landed, he checked his phone and saw an excited text from his wife: "I think you better hurry!" The text was accompanied by a screenshot of her contraction timer app. He hustled off the plane only to find his wife in the throes of labor — waiting for him!
Watch the video below to see what happened when Katrina and Marc finally embraced as the contractions kicked.
What do you think about this video? Tell us your thoughts in the comments below. Please share this incredible viral video with your friends and family members!