When it comes to gardening, flower pots are not only simple vessels to support flowers but also showcase gardeners' personalities and unique styles. They offer endless possibilities to infuse your outdoor spaces with a touch of magic and a burst of vibrant blooms. The beauty of flower pots lies in flexibility, from classic terracotta pots to whimsical teacups, each kind reveals a glimpse into your gardening style and artistic flair.
To help you curate a stunning garden oasis, in this article, we will guide you through a treasure trove of flower pot ideas that reflects your personality and captivates all who lay their eyes on it.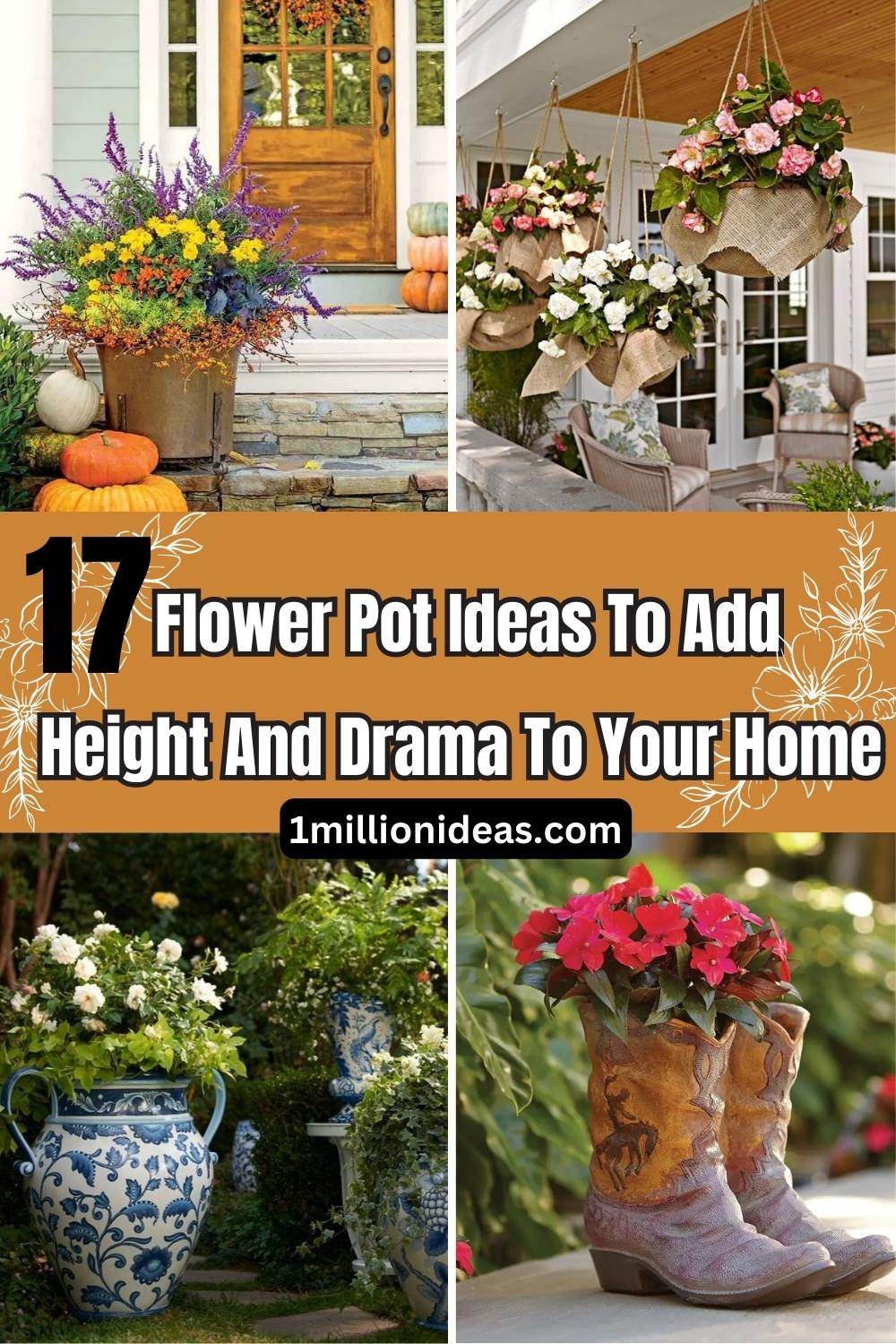 #1. DIY flower pots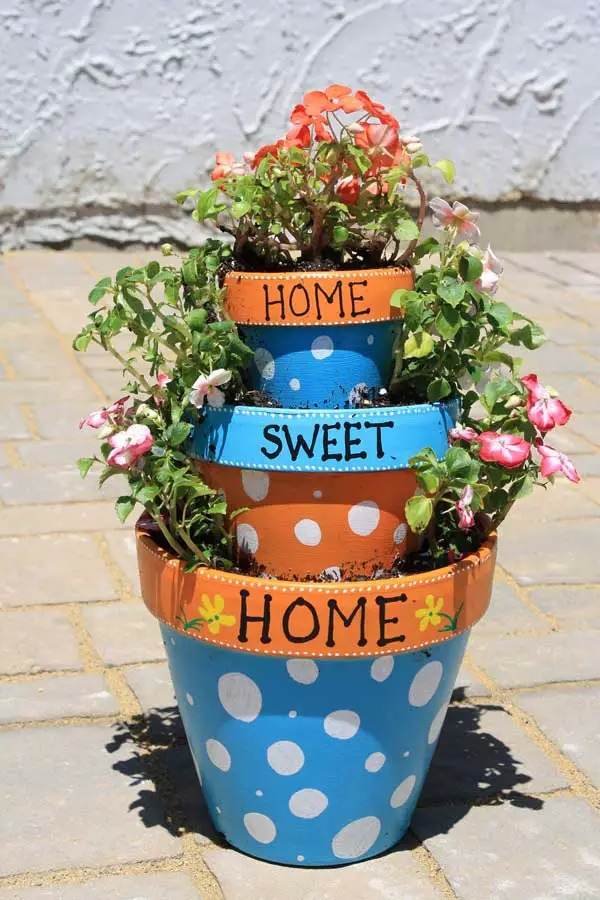 Flower pots are a blank canvas for you to show creativity. To give old pots a new life, you should freely paint them with bright colors or create funny words and patterns.
#2. Rattan flower pots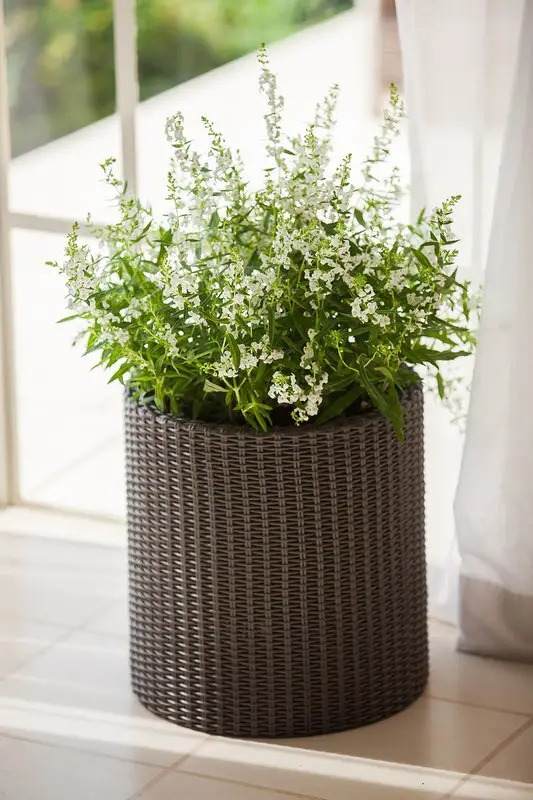 Rattan is durable, lightweight, and eco-friendly. Rattan flower pots are a great way to add some natural and rustic charm to your indoor or outdoor space.
#3. Recycle a milk can into a flower pot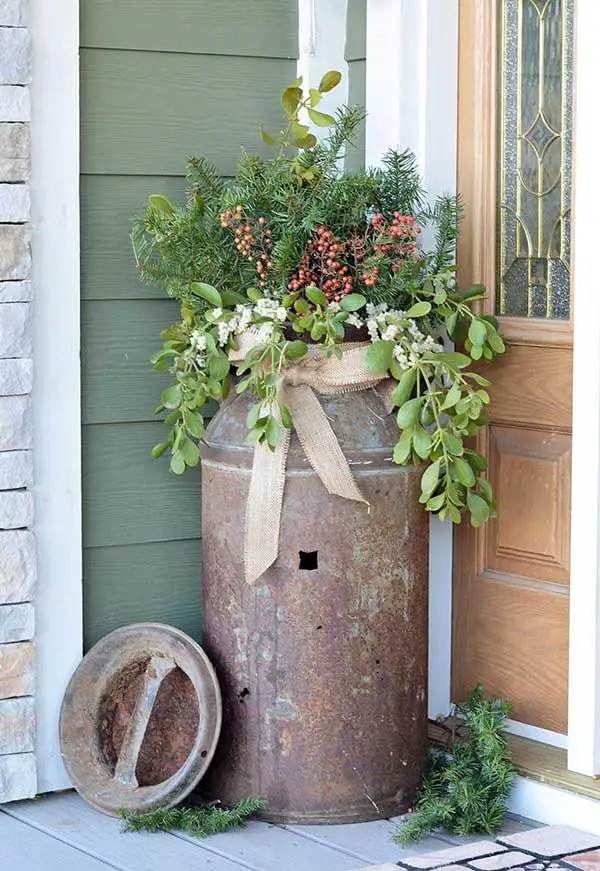 A metal milk can or a plastic milk jug can be repurposed into a rustic flower pot. Needless to say, it will add volume and a gorgeous accent piece to your porch.
#4. Ceramic flower pots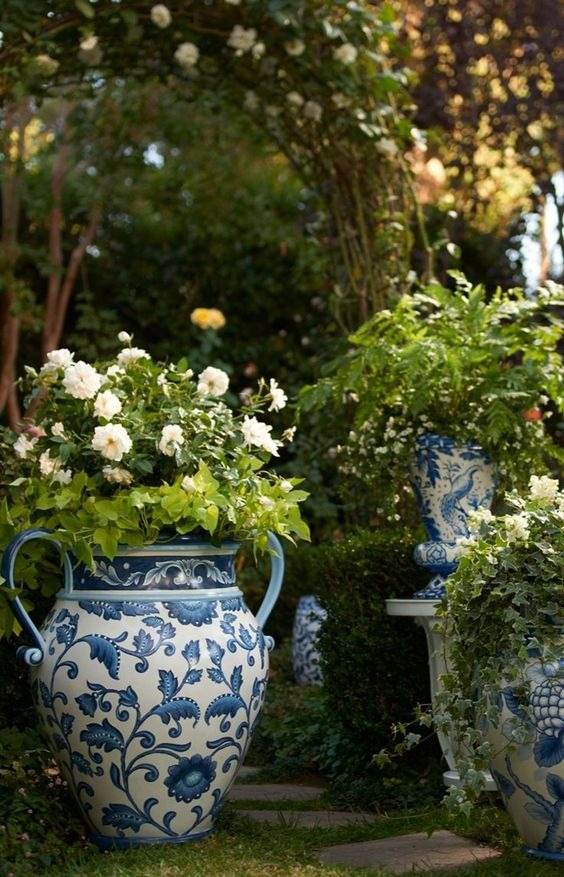 Ceramic flower pots are made from clay that is fired at high temperatures, making them durable, waterproof, and attractive. They come in a variety of shapes, sizes, colors, and patterns, so you can find the perfect one for your home or garden.
#5. Copper flower pots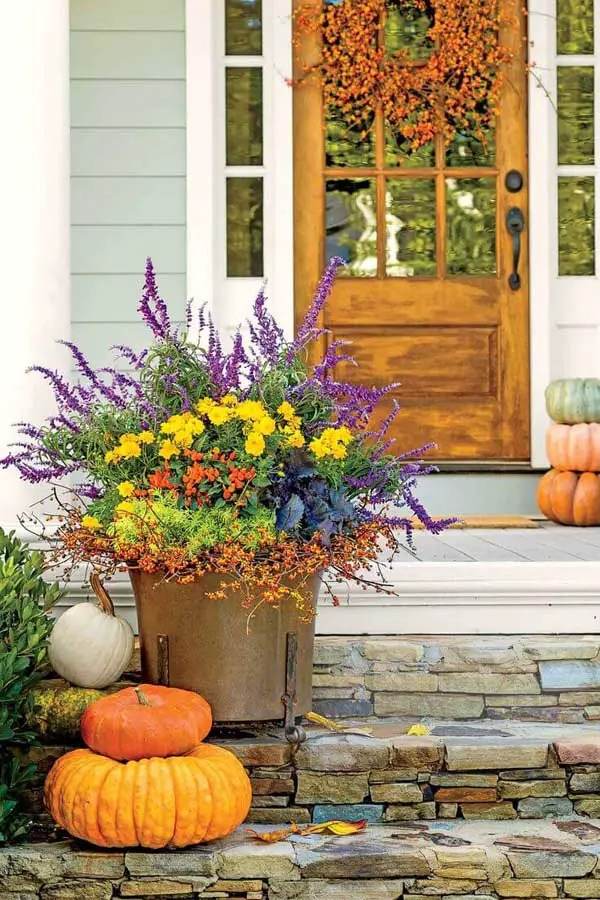 Copper flower pots have a reddish-brown color and a lustrous finish, adding warmth and shine to plants and flowers. Copper pots can be used indoors or outdoors, but they may develop a patina or tarnish over time due to exposure to air and moisture.
#6. Flower pots recycled from old boots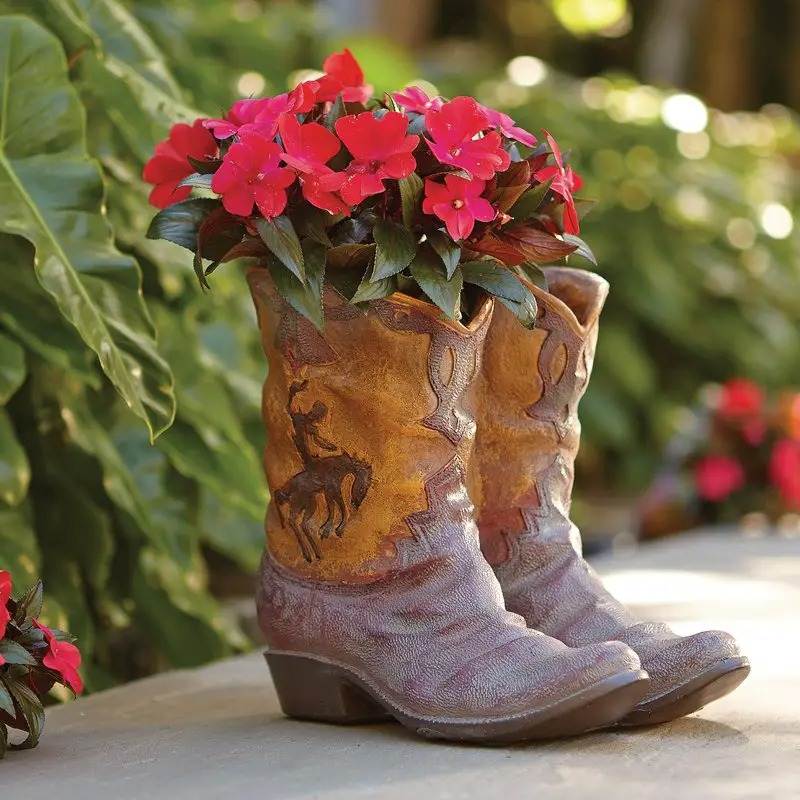 Old shoes and boots can be repurposed into one-of-a-kind flower pots. You can use any kind of boots, such as wellies, walking boots, cowboy boots, or rubber boots, as long as they are sturdy enough to hold soil and plants.
#7. Terracotta pots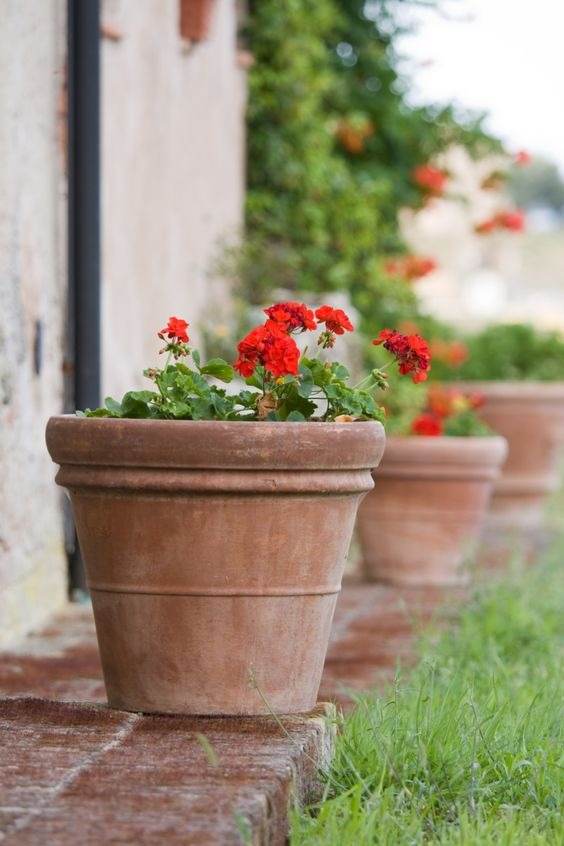 Terracotta pots are classic and versatile containers for growing a variety of plants. They also have a natural and earthy appearance that complements many types of flowers and foliage.
#8. Woven basket flower pots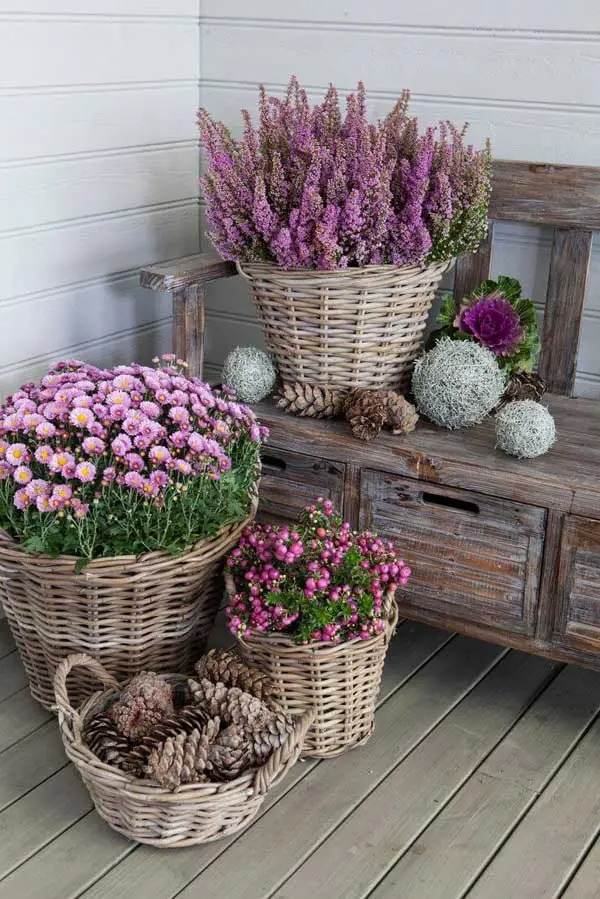 Woven basket flower pots are made from natural materials such as seagrass, rattan, wicker, or jute. They can be used indoors or outdoors but may need some extra care and protection to last longer.
#9. Stone flower planters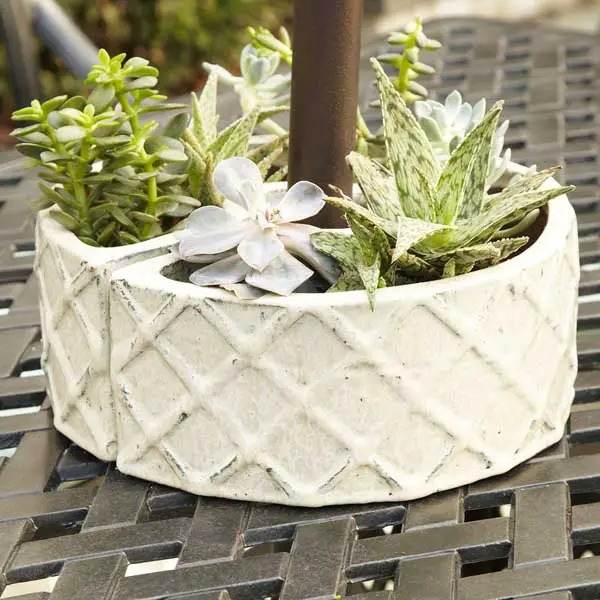 Stone flower planters have a solid and durable texture, which can withstand harsh weather and pests. They are a fantastic way to add some weight and elegance to your plants and flowers.
#10. Old milk barrel planters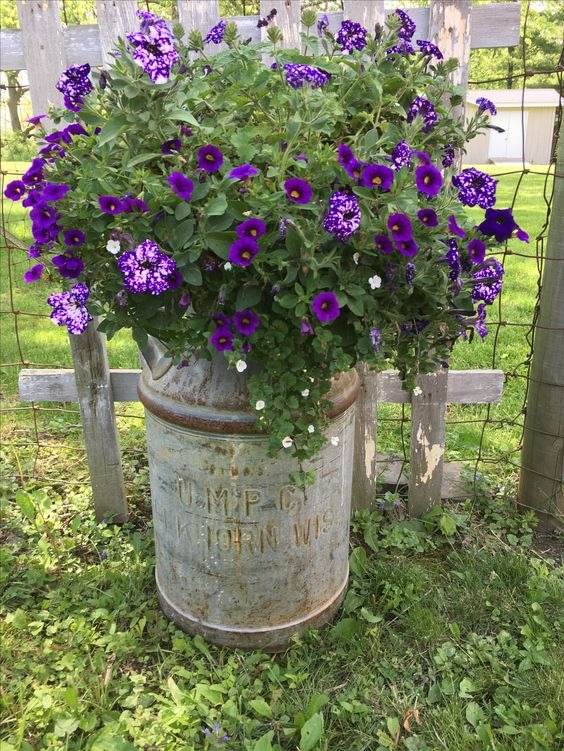 Old milk barrel planters are made from metal or wood barrels that were once used to store and transport milk. Putting them in your garden can bring a romantic countryside atmosphere.
#11. Tall flower pots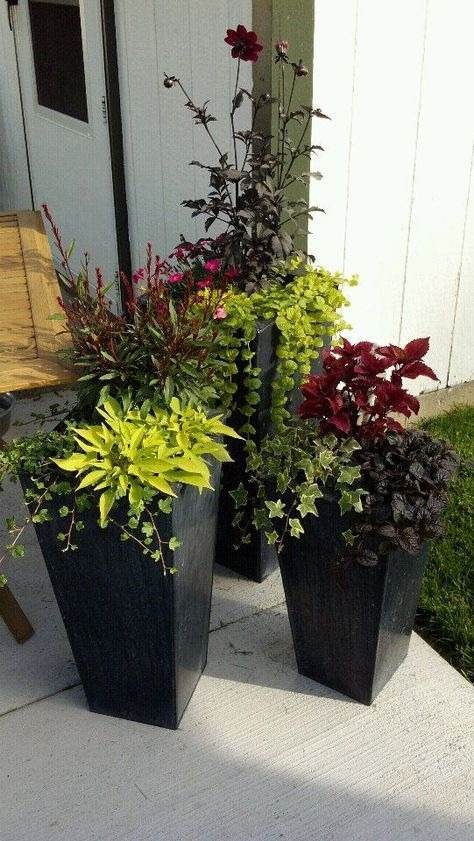 Displaying different kinds of flower pots on your porch will create a welcoming and inviting atmosphere for your guests and neighbors. They can also make a small porch feel more spacious and elegant, as they draw the eye upward and create a vertical interest.
#12. Whimsical stacked flower pots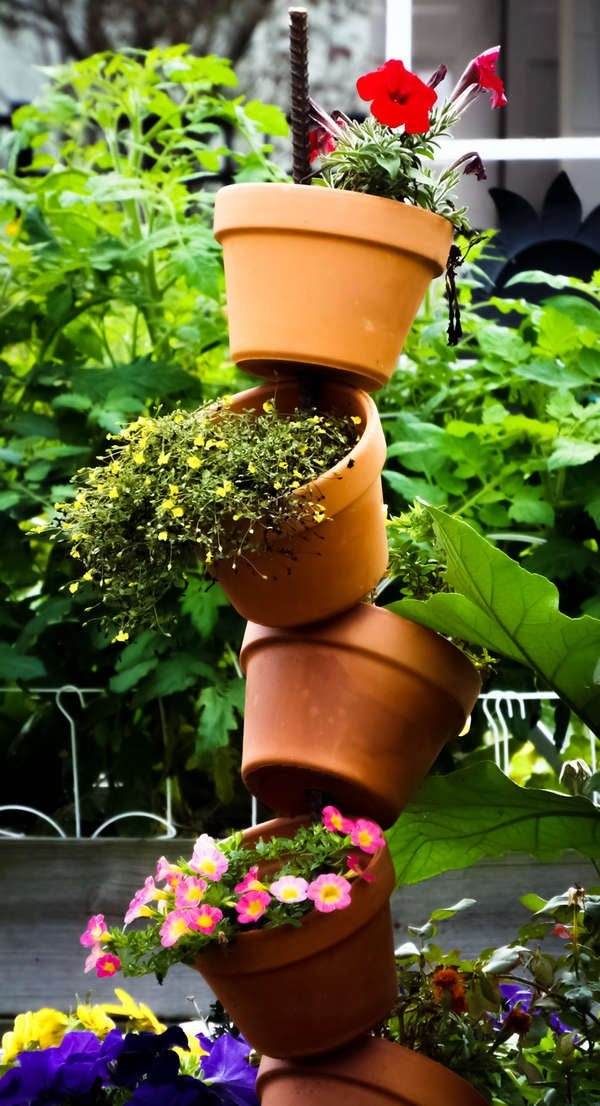 You can combine different types of flower pots that are stacked on top of each other in a tilted or slanted way to create a playful and eye-catching effect. Whimsical stacked flower pots can be made from various materials, such as ceramic, plastic, metal, or wood.
#13. Plastic flower pots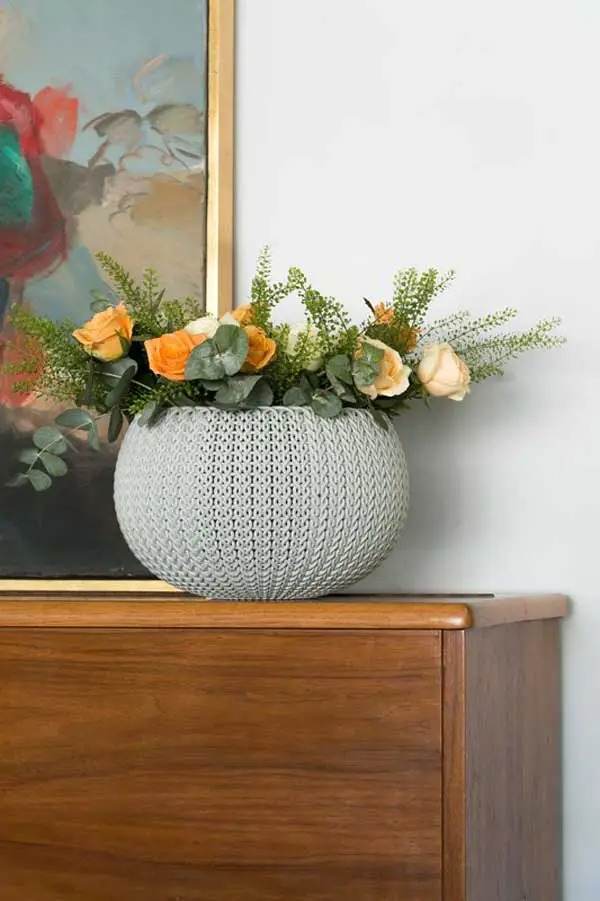 Plastic flower pots are a common and convenient choice for growing plants and flowers. They are lightweight, durable, inexpensive, and come in a variety of colors, shapes, and sizes.
#14. Wooden flower pots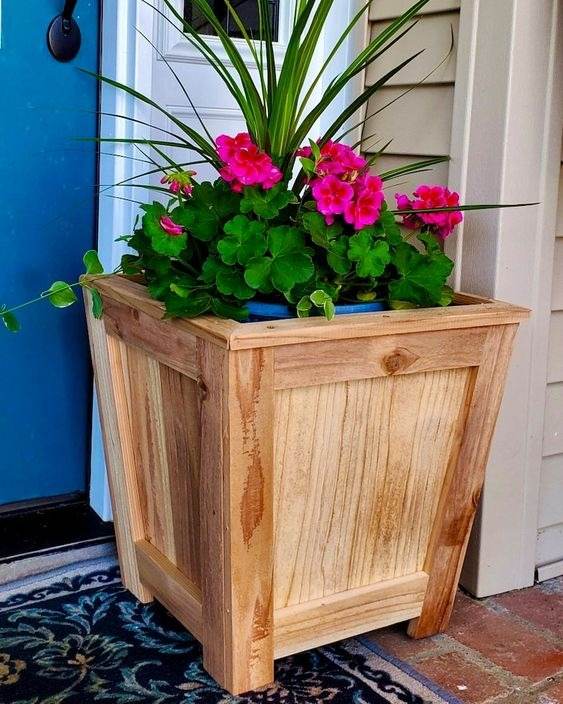 They are made from wood that has a warm and rustic texture, which can enhance the look of any porch or garden. Wooden flower pots can be made from various types of wood, such as cedar, pine, or oak, and can be painted, stained, or left natural.
#15. Hanging flower pots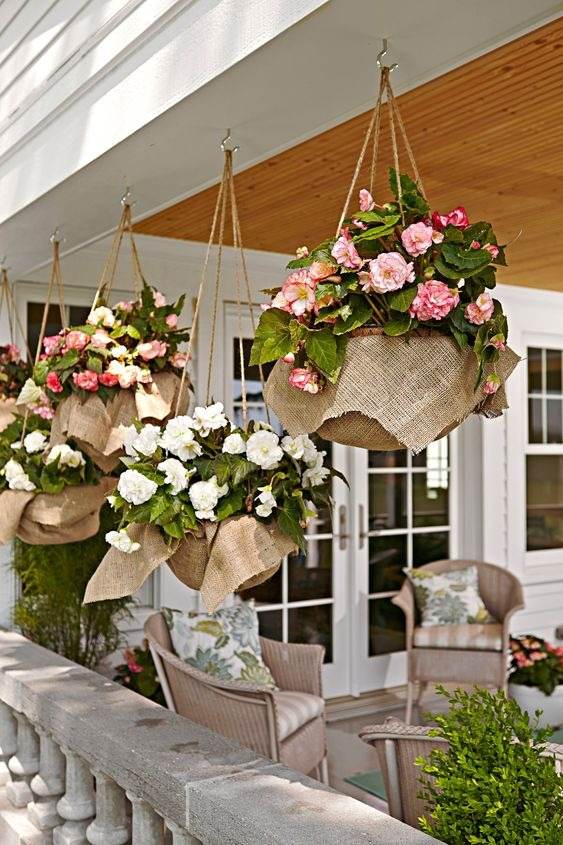 Hanging flower pots is a perfect way to save valuable floor space. In this way, you can add some colors, beauty, and freshness to your porch, balcony, patio, or garden.
#16. Old teapot flower planters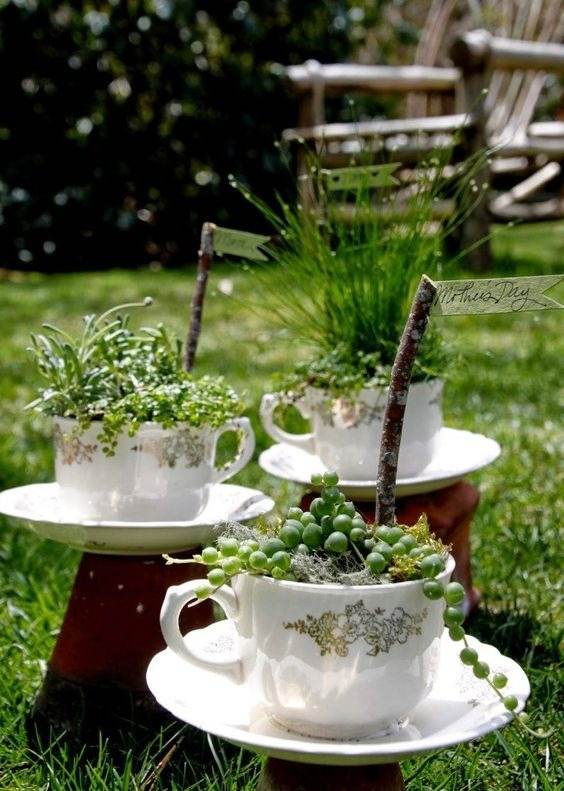 Old teapot flower planters are a creative and charming way to reuse old and cracked teapots and turn them into beautiful plant containers. They can add some whimsy and personality to your porch or garden, as well as showcase your favorite plants and flowers.
#17. Chair flower planters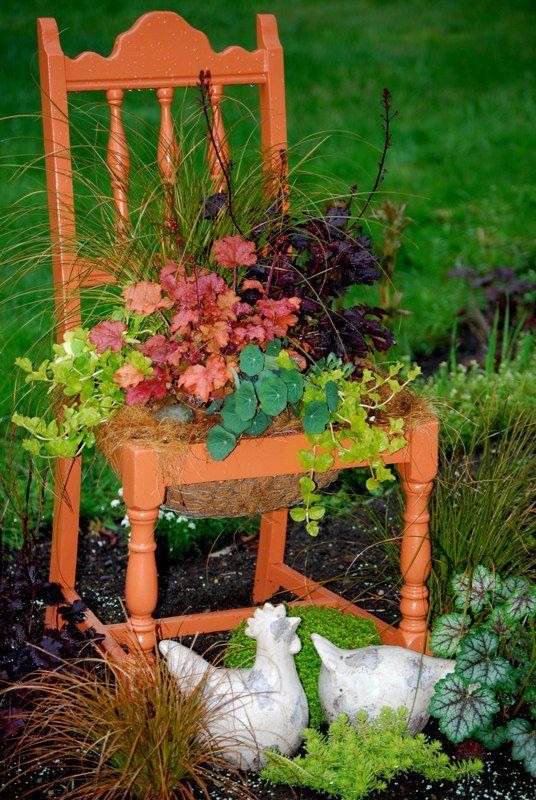 It is a funny and unique way to repurpose old and unused chairs and turn them into stunning plant containers. There are a multitude of ideas, from a welcome chair planter to a garage sale one.
When seeking ideas for your flower pots, don't shy away from thinking outside the box. Remember that even a discarded milk can or an antique teapot can serve as an eye-catching focal point for your garden. If you've implemented any of our flower pot ideas or have your unique twist to share, don't hesitate to like and leave a comment below.