Whether your outdoor spaces are small or large, the addition of some lights can turn your garden into a cozy oasis year-round. If you're looking for warm-weather ideas, here are 19 Amazing Backyard Light Ideas to liven up your boring garden a perfect place as well as enjoy in the evening. Keep scrolling to find the whimsical outdoor lighting that suits your fancy.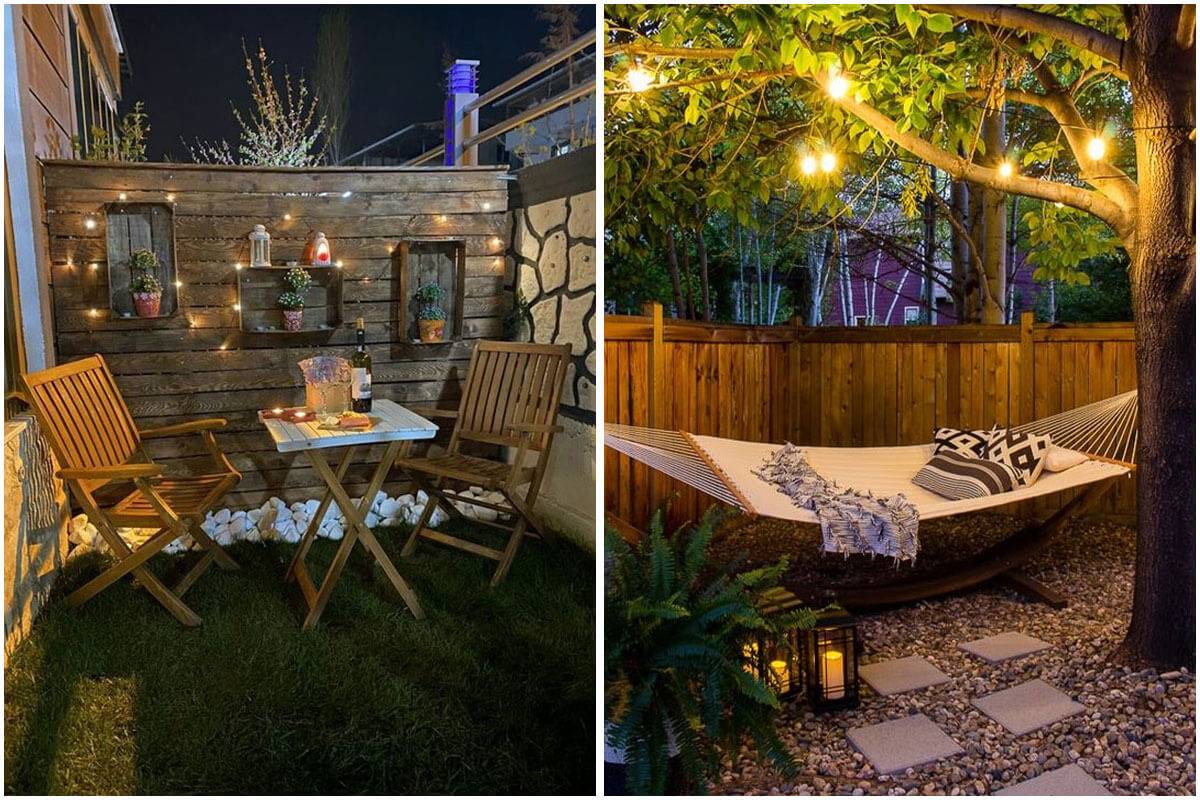 From bulbs and string lights to old items around your home such as pallets, and mason jars, all are unique and have their own distinct charm. They are simple, classy chic, and rustic that can spotlight focal points such as trees and planting and help to zone different areas for relaxing, al fresco cooking, or gathering for drinks. You also use them to decorate for occasions like Christmas, and Thanksgiving or party lights to connect with all members of your family as well as your friends.
#1 Pallet Light
Source: Delish
#2 DIY Watering Can Fairy Lights
Source: Lights
#3 Dry Branch Pot Light
Source: Deborahsilver
#4 Vining Plants With Lights
Source: Charmydecor
#5 Make Giant Christmas Light Balls
Source: Hgvt
#6 Outdoor Chandelier!
Source: Creativeartseatables
#7 Mushroom Light Outdoor
Source: Etsy
#8 Mason Jar Lights
Source: Aprettyhappyhome
#9 Backyard Hammock Oasis Escape
Source: Inspirationformoms
#10 Old Ladder Lights
Source: Thedesigntwins
#11 A Long String Light For Pathway
Source: Lavorist
#12 Backyard Garden Landscape Lighting
Source: Shopterrain
#13 DIY Waterdrop Solar Garden Lights
Source: Thenavagepatch
#14 Light Up Your Fence!
Source: Etsy
#15 Fireplace Patio Lights
Source: Pinterest
#16 Hang Patio Lights
Source: Christmaslightsetc
#17 DIY Garden Posts for String Lights
Source: Cedarandstonefarmhouse
#18 Tree Lights!
Source: Hondellighting
#19 Wine Barrel Lights
Source: Pinterest