When it comes to the plant world, the tropical rain forests of South America hold a treasure with beautiful, exotic plants that can make them become great houseplants to add an appeal. In the article today we've collected America's most popular houseplants that you will want to grow in the home. Are you ready to give them a look and find the most amazing plants to grow in your living space?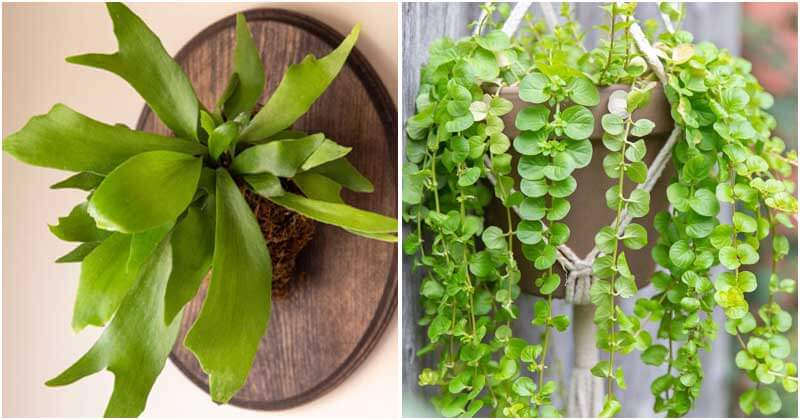 Like other houseplants, they not only give the natural beauty that helps you have a chance to closer to nature but also they can be grown easily with basic care. If you aren't good at gardening, you also grow them successfully. These plants are available at many local garden centers or online, so get out there and pick up a few. They not only don't take up much space in your home but they will also make any room feel warm and inviting. Check them out to choose some plants that you love in your home now.
#1 Bromeliads
Source: Gardenersworld
Bromeliads are an excellent indoor plant choice for your home. They can withstand low-light conditions and do well indoor environment.
#2 Christmas Cactus
Source: Thespruce
Christmas Cactus is beautiful cactus and produces flat, small rounded stem segments with small notches on both sides.
#3 Echeveria
Source: Gardentags
Echeveria is one of the members of the succulent family. There are at least twenty of its species.
#4 Caladium
Source: Bhg
Caladium does best in the shade outdoors, you can also try growing the plant indoors.
#5 Orchid
Source: Almanac
Orchids are the national flower of Columbia. There are many different types of orchids in South American countries, about 4000 different species.
#6 Moon Cactus
Source: Bulbsnblooms
Moon Cactus grows well in Argentina, Paraguay. The colorful top part of this cactus comes from South American countries like Argentina and Paraguay.
#7 Staghorn Fern
Source: Thespruce
Staghorn Fern came from the rainforest of Peru and Bolivia. If you can provide it similar conditions, it also can grow easily.
#8 Passion Flower
Source: Springhillnursery
Passion Flower can thrive on a balcony and even indoors if you've got a sunny window.
#9 Arrowhead Plant
Source: Planterina
Arrowhead Plant is an easy-to-grow, air-purifying houseplant. It grows green throughout the year and does well in bright, indirect sunlight. You can grow it in both soil and water.
#10 Peacock Plant
Source: Plantsandfriendstogo
Peacock Plant puts out deep green to purple foliage with peacock markings. It prefers to grow in high humidity, bright and indirect sunlight.
#11 Fuchsia
Source: Thepracticalplanter
Fuchsia is available in a range of shades with bell-like blooms. It prefers bright light and rich, well-draining soil.
#12 Creeping Inch Plant
Source: Thespruce
Creeping Inch Plant is a charming houseplant that comes from Central and South America. It looks great in your home with the tiny green leaves splashed in purple.
#13 Mistletoe Cactus
Source: Plantingman
Mistletoe Cactus is a slow-growing cascading cactus and has thin, long, intertwined stems. Keep it in partial to full shade for the best growth.
#14 Air Plants
Source: Gardenerspath
Air Plants is low-maintenance epiphytes and grows without any soil.
#15 Red Burst
Source: Balconygardenweb
Red Burst has red/bronze foliage that makes it become a great choice to add more colors to your plant collection.
#16 Purple Oxalis
Source: Aruba
Purple Oxalis plants can be a colorful addition to your houseplant home. The plants has pinwheel purple leaves and starry blooms that look stunning in any space.
#17 Ripple Peperomia
Source: Thegardenstore
Ripple Peperomia is known as a radiator plant, this compact houseplant showcases an interesting round, thick foliage.
#18 Begonia
Source: Deliverflowersinla
Begonia features colorful foliage and ornamental flowers. The plant prefers to grow in shade and native to South Africa, Asia, Central, and South America.
#19 Lacy Tree Philodendron
Source: Grainwell
Lacy Tree Philodendron comes from Bolivia, Argentina, and Paraguay to the rainforest of South Brazil. If you want to make your home more vivid, this is one of the best tall houseplants you should grow.