Christmas is just around the corner, and the joy of the holiday season is often centered around the iconic Christmas tree, a beacon of festive spirit and cheer. Decorating the Christmas tree is a cherished tradition that turns a simple evergreen into a stunning masterpiece, radiating warmth and nostalgia. From the choice of ornaments to the arrangement of lights, each element contributes to the magic of the season. In this guide, we'll guide you through a step-by-step guide to transform your tree into a dazzling centerpiece that captures the enchantment of Christmas.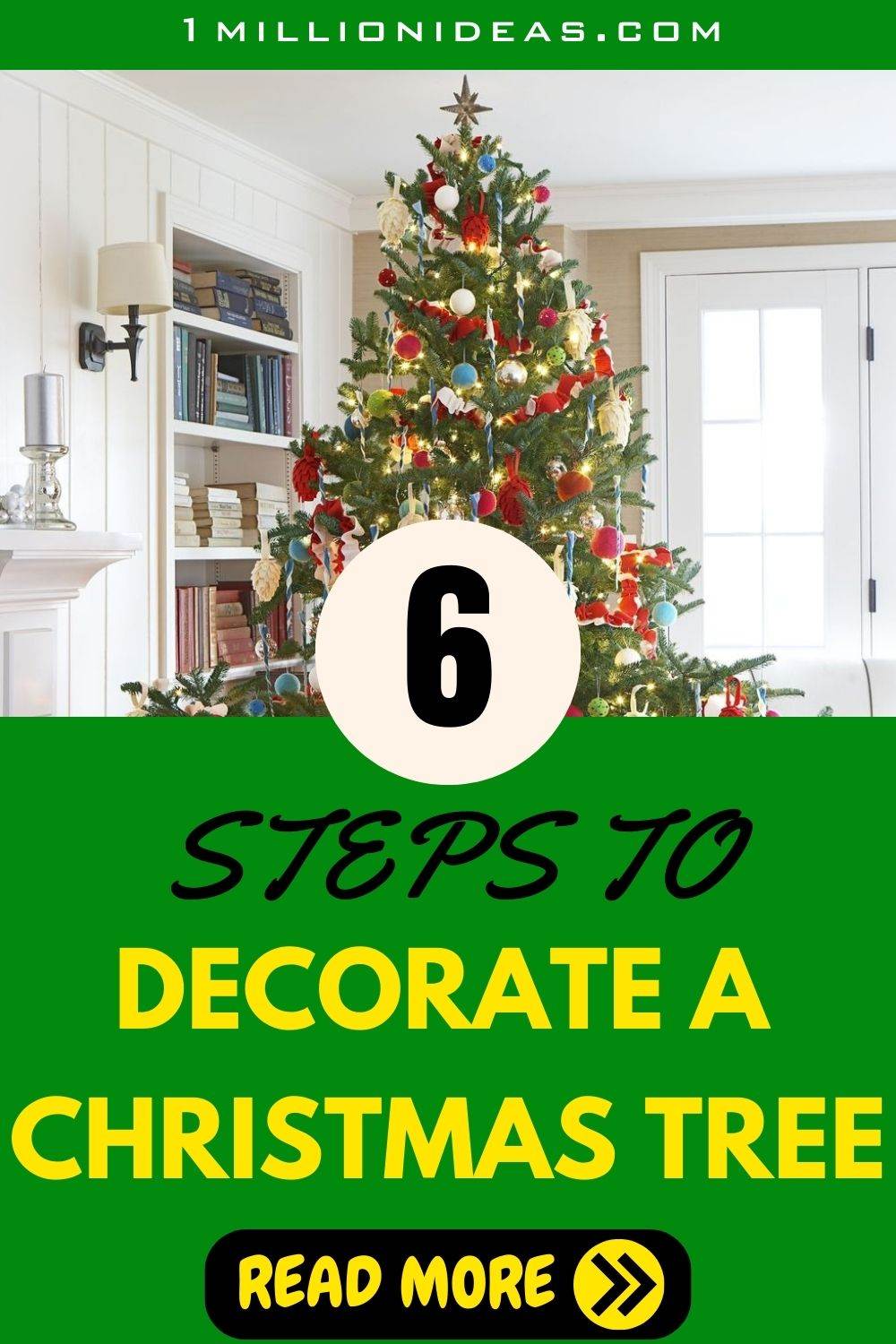 Step-by-Step Guide To Decorating Your Christmas Tree
Step 1: Choose The Perfect Tree
Selecting the right tree sets the stage for a show-stopping display. Opt for a fresh tree for that delightful pine scent or go the eco-friendly route with an artificial one. Consider the size – a tree that fits snugly into your space without overpowering it. Ensure it has sturdy branches to hold your decorations.
Pro tip: Run your fingers along the branches, they should be pliable, not brittle.
Step 2: Fluff And Shape
For artificial trees, give them some love by fluffing the branches. Open up those needles to create a lush, full appearance. If you have a real tree, don't skip the pruning. Shape it to perfection, ensuring it's symmetrical from all angles. Remember that the better the foundation, the more captivating the finished masterpiece.

Step 3: Hang Christmas Tree Lights
The first layer of magic is the lights. Choose between warm white or multicolored LEDs, depending on your theme. Weave the lights from the base to the tips, ensuring an even distribution. For a cozy, warm glow, aim for 100 lights per vertical foot of tree. It's the foundation of your tree's radiance, so take your time to weave them in and out for a professional look.
Step 4: Add Christmas Tree Garland
Garlands come next, adding a touch of elegance. Whether it's classic tinsel, rustic burlap, or shimmering beads, choose a style that complements your theme. Wind the garland evenly around the tree, ensuring it drapes naturally.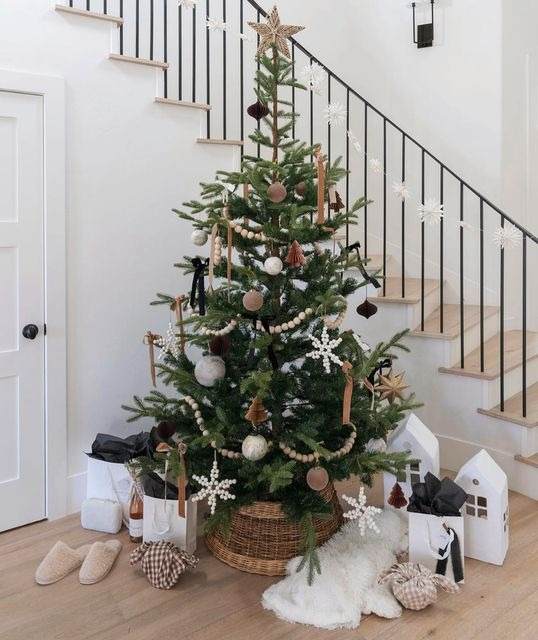 Step 5: Hang Christmas Tree Ornaments
Now comes the fun part – ornaments! Mix and match colors and textures. Incorporate sentimental ornaments, whether they're handmade creations from the kids or treasured family heirlooms. Space them evenly around the tree, ensuring a harmonious balance. They are jewellery for your tree, adding personality and sparkle.
Step 6: Finish With A Tree Topper
The crowning glory of your tree, the topper, deserves attention. Whether it's a traditional star, a festive angel, or a whimsical bow, make sure it complements the overall theme. It's like choosing the perfect accessory to complete your holiday look – distinctive and attention-grabbing.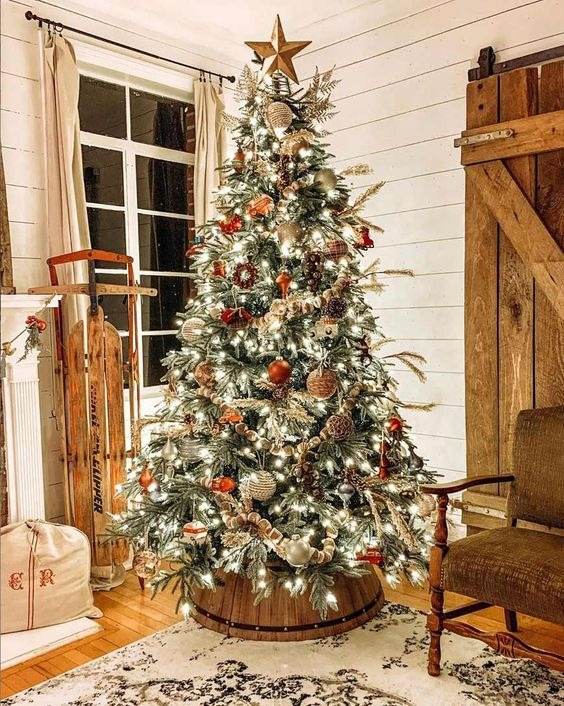 Other Tips For A Stunning Christmas Tree
Tip 1: Theme Consistency
For a cohesive look, stick to a theme. Your tree can have a rustic chic, winter wonderland, or glam metallics. However, remember to be consistent in colors and decorations to tie everything together.
Tip 2: Layering Effect
You can add depth and dimension to the tree by placing larger ornaments closer to the trunk and smaller ones towards the outer branches. It's the layering effect that gives your tree dimension.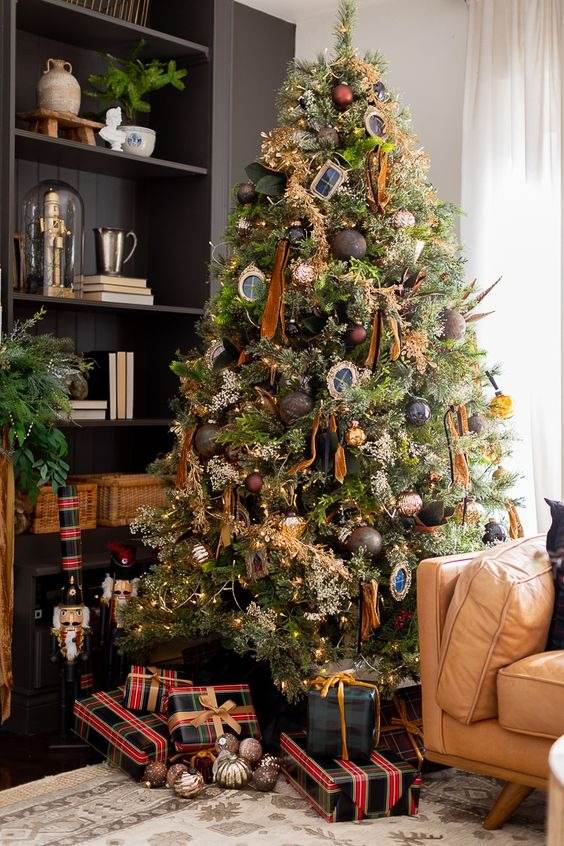 Tip 3: Test Your Lights
Before diving in, test your lights. There's nothing more frustrating than realizing a string is out after everything is beautifully arranged.
Tip 4: Personal Touches
Don't miss the opportunity to add personal touches like handmade ornaments or family photos. It's these details that make your tree uniquely yours.
Decorating a Christmas tree is more than an annual task, it's an experience that brings loved ones together. We hope that with these steps and tips, your Christmas tree will not only be a festive focal point but a symbol of joy and celebration.