Citrus fruits are full of beneficial antioxidants, vitamins, and minerals that have long been used in cosmetics. The good news is that you can make DIY orange face packs at home using natural materials from your kitchen.
The anti-bacterial and anti-microbial qualities of the orange peel make it a fantastic remedy for treating acne and greasy skin. Additionally, it functions as a skin-lightening agent and works wonders on facial scars. In addition to being therapeutic, orange peel face packs can be used to clean the face and freshen the skin. What's even more intriguing is that when the peel is utilized to make a complex face pack, its astringent and antioxidant qualities are unaffected.
The best way to use orange peel is in powder form. And to do that, you must first sun-dry and powder the peel. For the following six months, you can keep this in an airtight container and utilize it to create new face packs. For skin that is clear, young-looking, and fresh, combine it with other base components.
Let's employ the peel in three really brilliant ways to get fabulous glowing skin.
#1 Orange and fuller's earth face pack
Ingredients:
2 tbsp orange peel powder
1 tbsp fuller's earth / Multani mitti
1 tsp of turmeric
1 drop of orange essential oil
1 tbsp rose water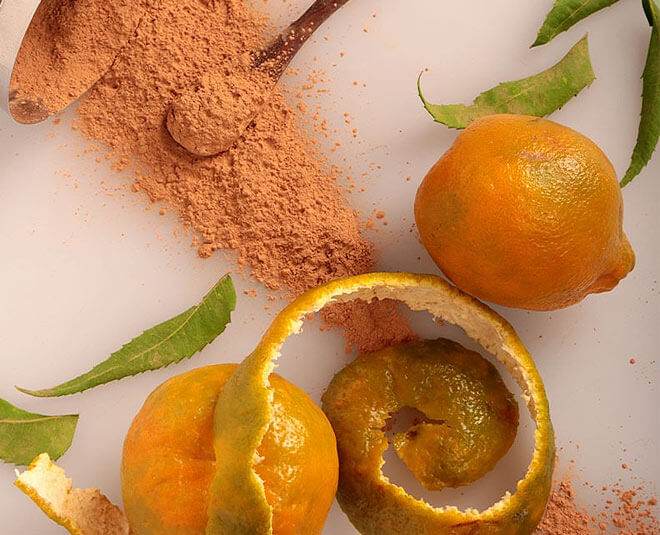 Source: Unknown
Directions:
Combine all the ingredients for the recipe in a sizable mixing bowl.
Smother your face evenly with the face mask.
Give it 20 minutes to dry.
Wash off with lukewarm water.
Benefits:
This face mask is very helpful for reducing suntan and blemishes because it contains natural components like orange peel, turmeric, and Multani mitti. Orange and turmeric both have antimicrobial characteristics that stop acne and eruptions of pimples, resulting in beautiful skin.
#2 Orange and walnut facial scrub
Ingredients:
2 tbsp orange peel powder
1 tbsp sandalwood powder
1 tbsp walnut powder
1 tbsp yogurt
1 tsp honey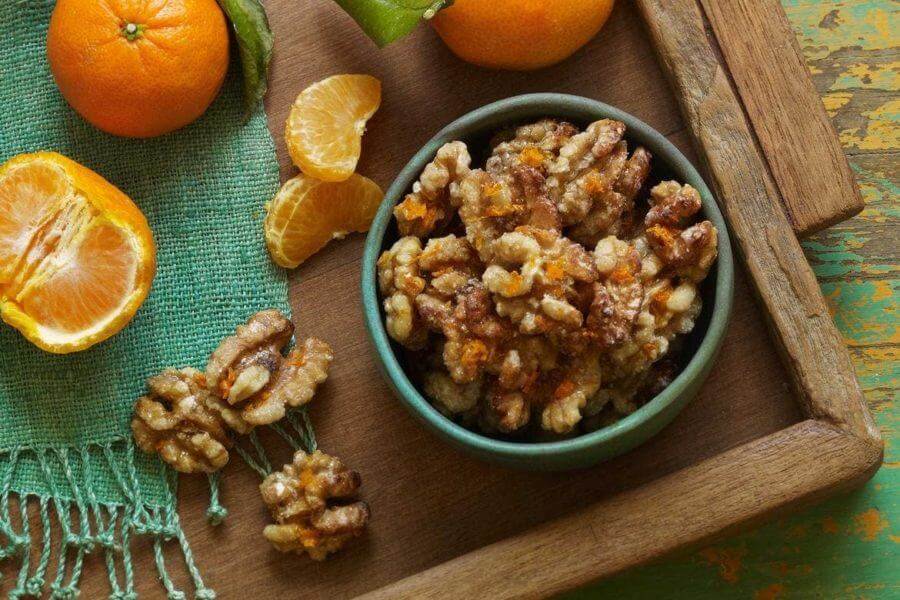 Source: Unknown
Directions:
Mix all the ingredients into a smooth paste in a mixing bowl.
Apply the scrub evenly onto the face.
Rub the face in a circular motion for five to ten minutes.
Wash off with lukewarm water.
Apply a moisturizer to ensure the skin is hydrated.
Benefits:
Orange and walnut powder both gently exfoliate the skin, while yogurt and sandalwood stop the development of acne by calming any surface bacterial inflammation. Honey gives the face a healthy glow and hydrates it.
#3 Orange and shea butter lotion
Ingredients:
2-3 dried full orange peels
3 tbsp shea butter
½ cup grapeseed oil
10-15 drops of orange essential oil
2-3 tbsp beeswax
10 drops of rose essential oil
2 Vitamin E capsules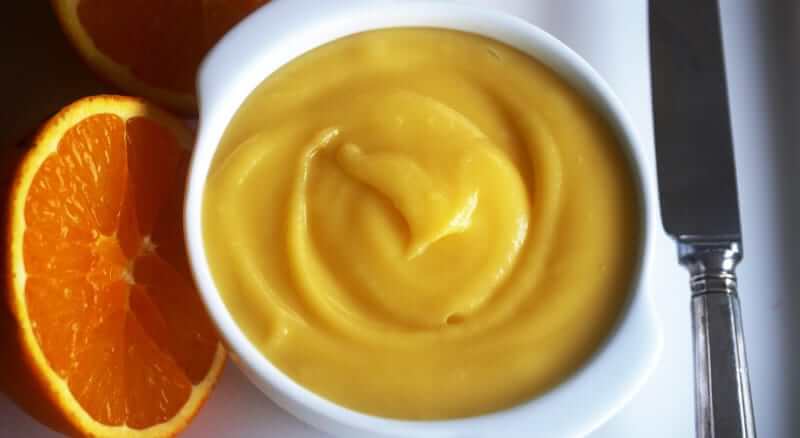 Source: Unknown
Directions:
Boil the dried orange peels in water.
Separate the orange juice from the leftover peel.
Melt the shea butter, beeswax, and grapeseed oil in a double boiler.
Turn off the heat once it reaches a boil and let the mixture cool.
Add the rose oil, vitamin E oil, orange extract, and essential oils of orange and orange to the melted lotion
Mix it thoroughly in a blender until it attains a frothy creamy consistency
Pour the lotion into a glass vessel and store it in the refrigerator for future use.
Benefits:
The orange lotion nourishes both dry and oily skin, making it ideal for post-winter skin problems. The orange extract reduces the likelihood of skin breakouts, while shea butter tones irritated skin. The essential oils not only give the lotion a stimulating scent but also help to promote clear, smooth, and radiant skin.