If you want to give your hair a fresh look but aren't ready for a new haircut, try changing the way your hair is parted. Recent fashion shows have indicated that middle-part bob hairstyles are the hottest. Why not choose this style to have a trendy and attractive look?
A center part bob is a particular style of bob that is separated from the middle of the head downward. This hairstyle will make people focus on your nose and eyes, which could help your makeup look more attractive and effective. Then, your job is to determine which length and style of bob are the best for you. Need some help? Read our post for inspiration!
#1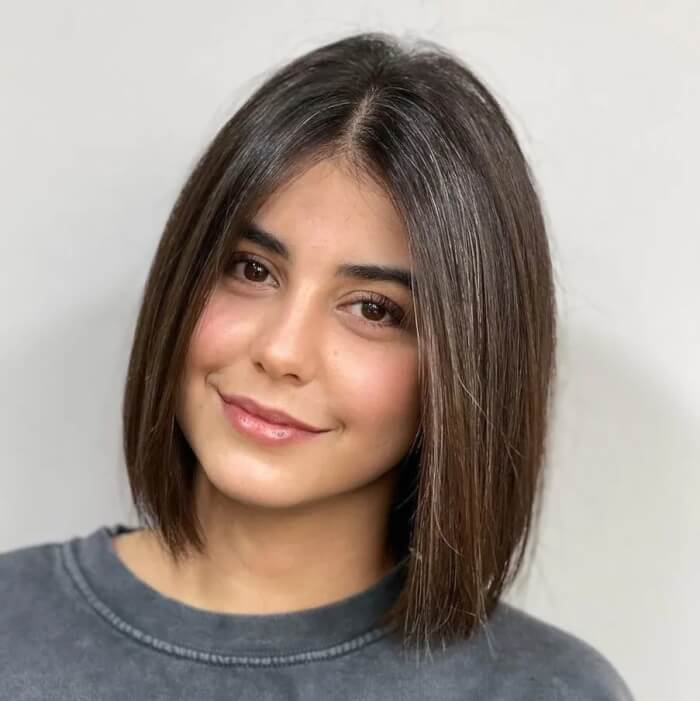 Source: Instagram
Keep in mind a few things to make you seem stunning before making a center-parted hairstyle. Long and medium-length hair will look fantastic with middle-part bob styles. Meanwhile, you should choose a side part if your hair is short.
#2 Blunt Cut Bob Parted Centrally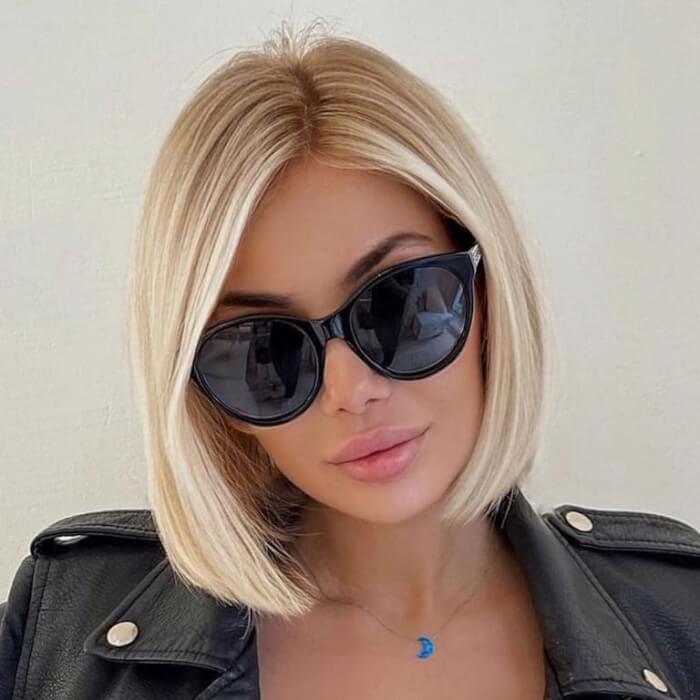 Source: Instagram
A stunning straight, middle-parted blunt bob that is neck-length may make your dream come true. They can cover up those chubby cheeks and give you a defining jawline!
#3 Shoulder Length Bob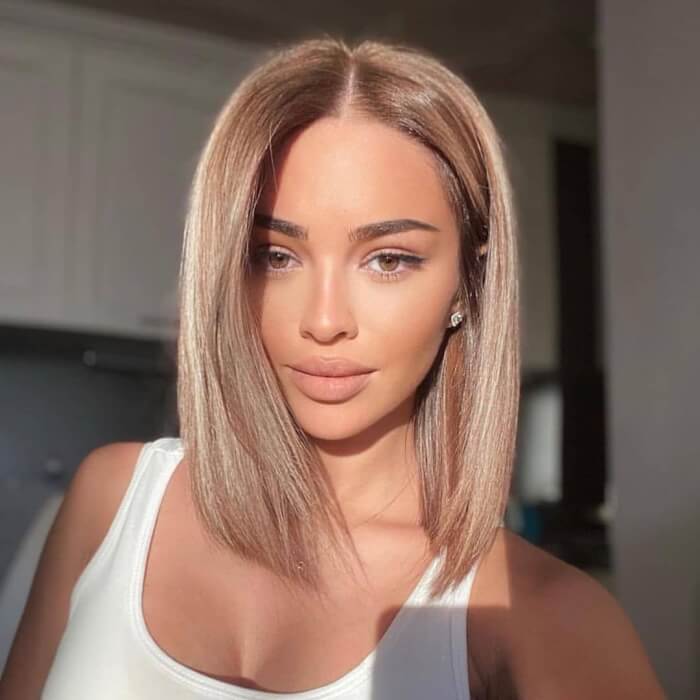 Source: Instagram
You cannot resist the impact that these popular bob hairstyles instantly give your appearance. They are excellent at drawing attention to your facial features and are flexible haircuts that you may change as you like.
#4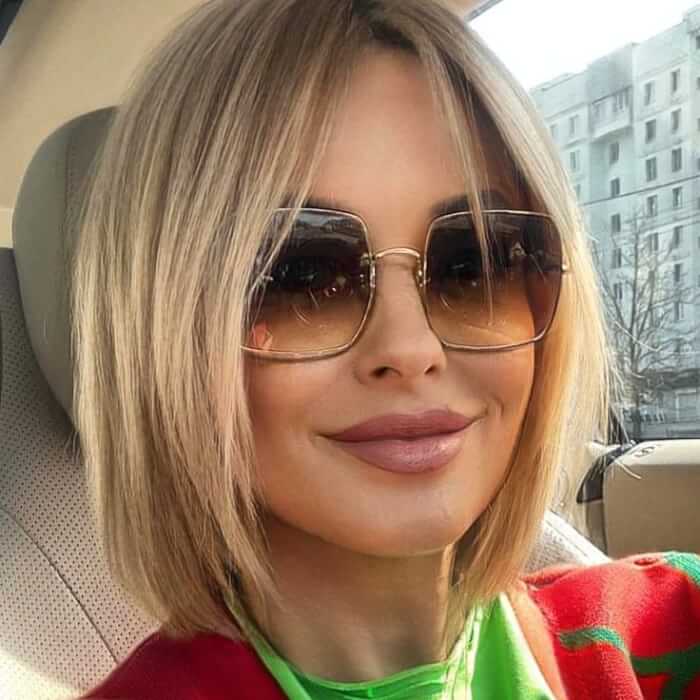 Source: Instagram
#5 Blonde A-line Center Part Bob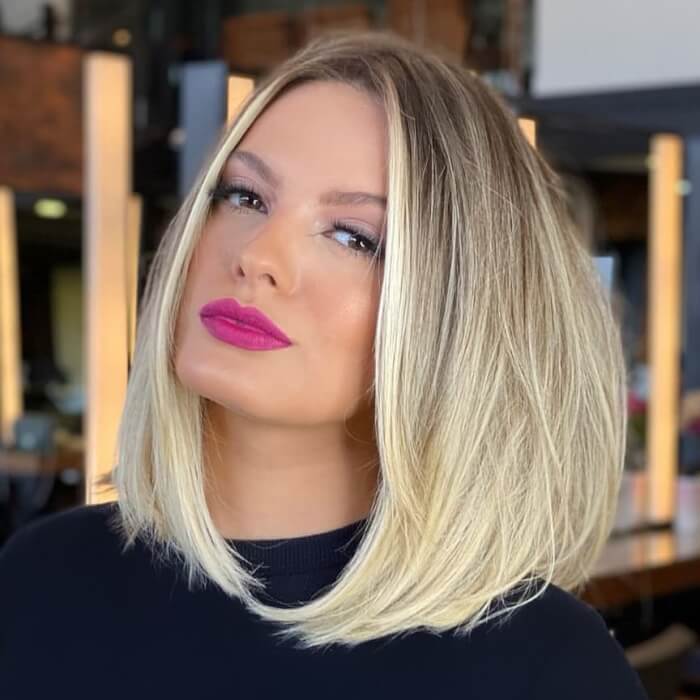 Source: Instagram
Blonde hair, an asymmetrical cut, and a straight center part all make up a strong bob.
#6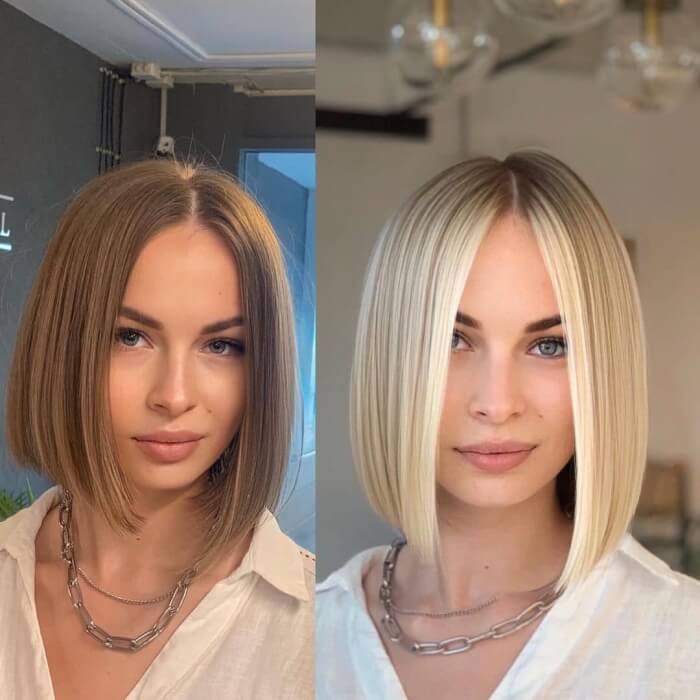 Source: Instagram
Despite what you may initially think, the center-parted hairstyle is the ideal way to draw attention to your best features while also giving your face softer, more feminine lines.
#7 Layered Bob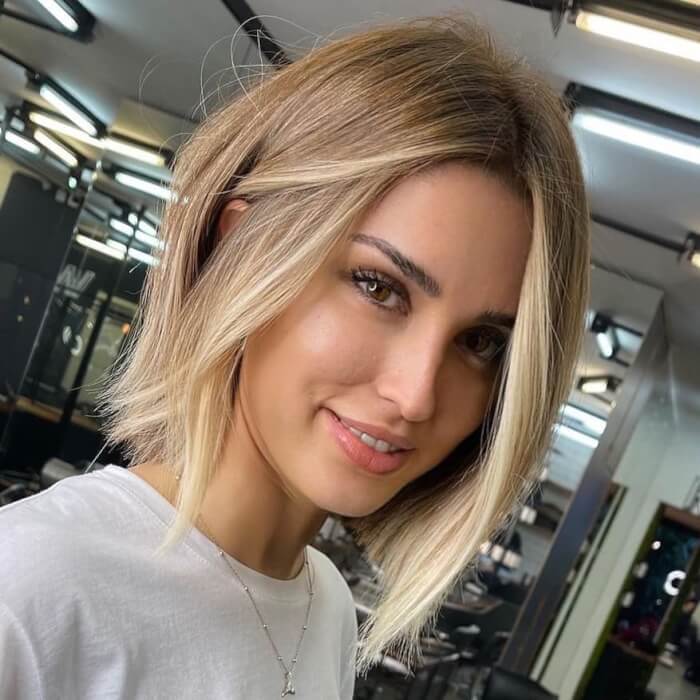 Source: Instagram
Women with thick hair typically use this layered bob because it makes voluminous hair easier to manage. Also, this style will add some swag and great fluff to your hair as well.
#8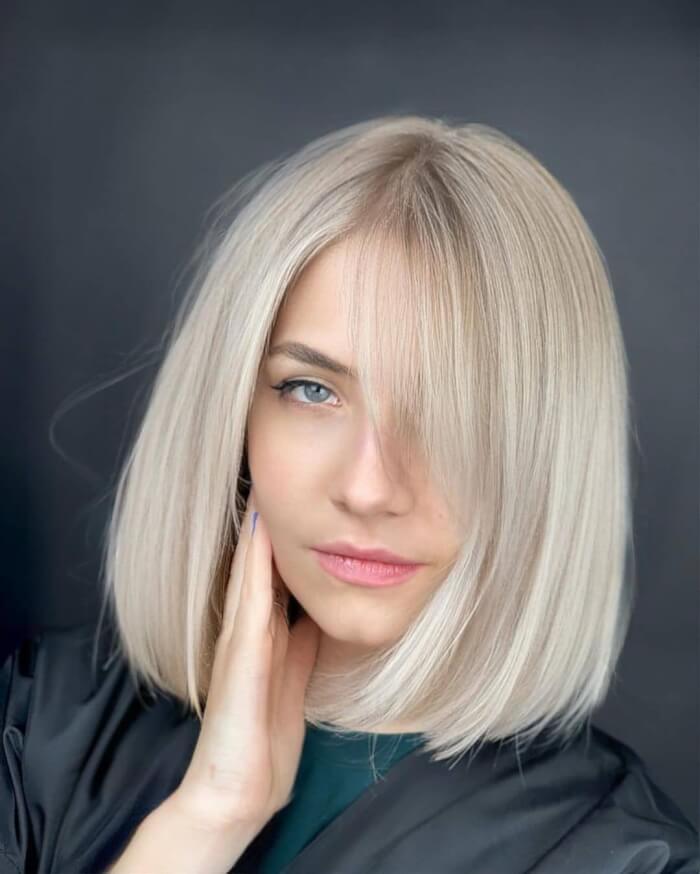 Source: Instagram
#9 Closure Bob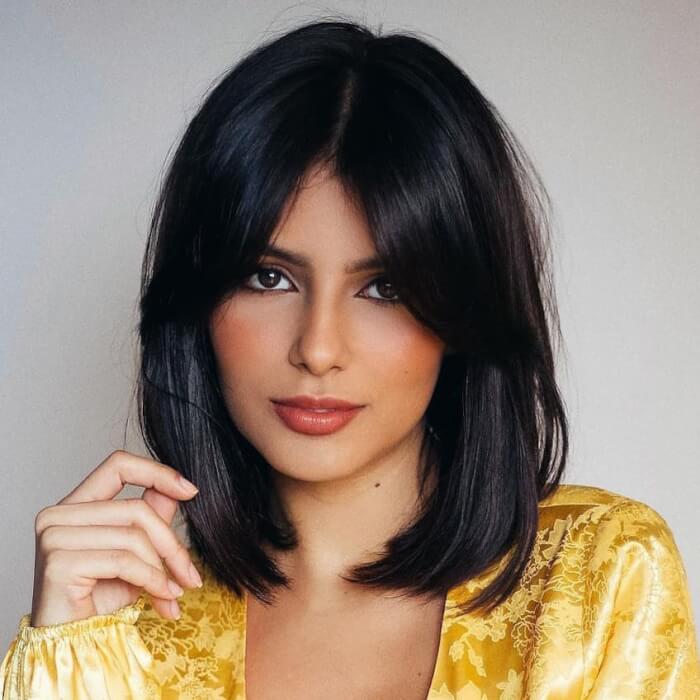 Source: Instagram
If your natural hair needs a little boost, try this simple-to-style middle parted closure bob, which is accessible and useful.
#10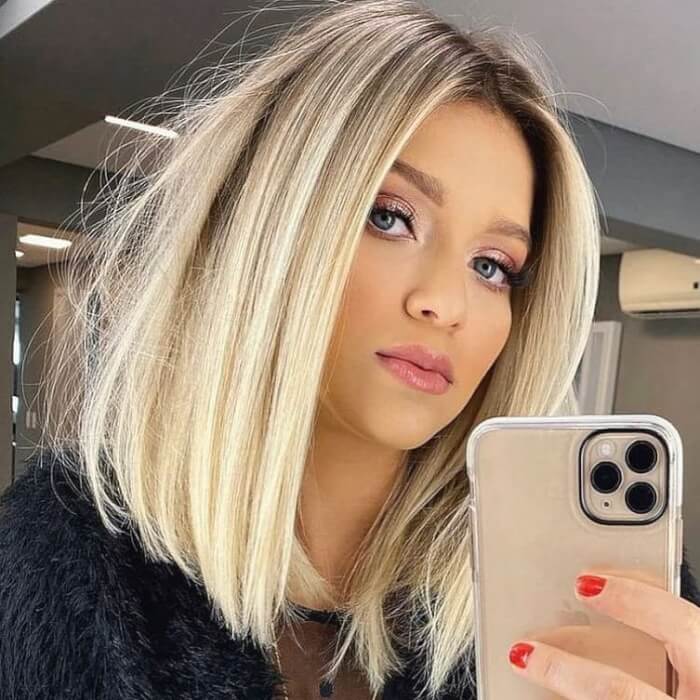 Source: Instagram
Once you've made a center part, you may style your hair in wavy, curly, or ultra-smooth ways and get a stunning result every time.
#11 Short Bob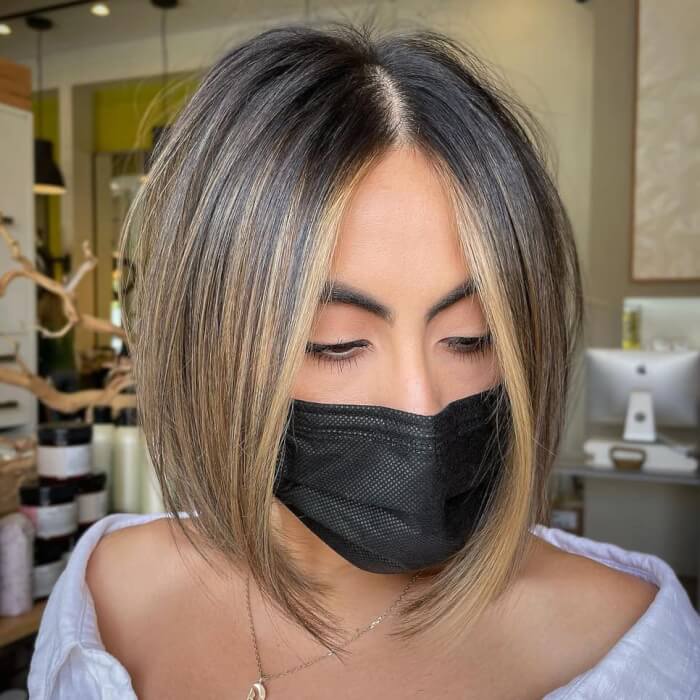 Source: Instagram
We stated before in this post that short hair goes well with the side part. However, there is no problem if you want to give the centrally-parted short bob hairstyle a try. You may become elegant and trendy like the girl in the above picture.
#12 Long Bob (Lob)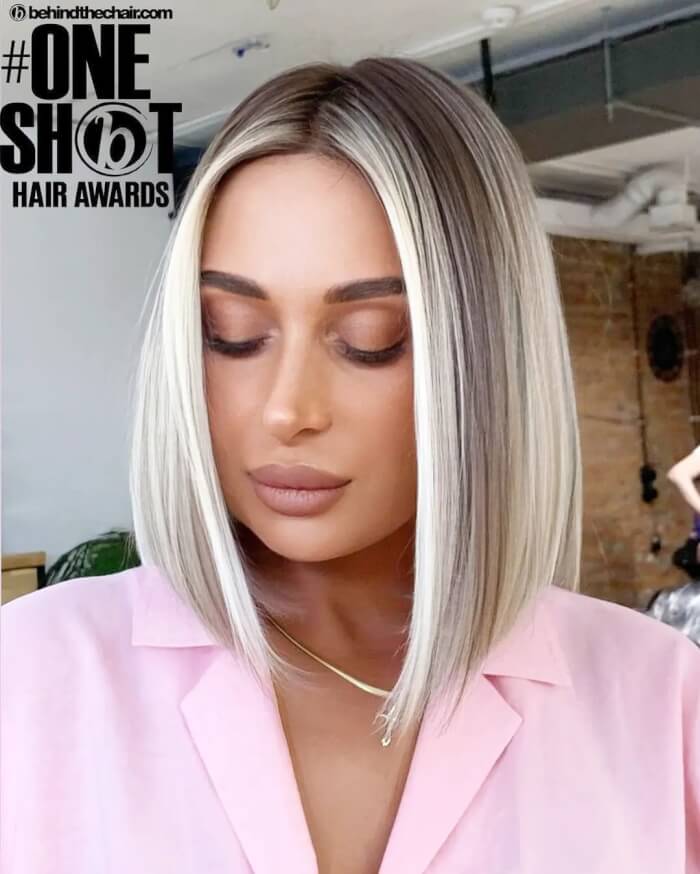 Source: Instagram
Long middle-parted bob haircuts look like silk curtains used to show off your lovely face. If you have a round or oval face, these hairstyles are ideal for you because they help a lot in lengthening one's face.