Cactus and succulents have a unique charm that has captured the hearts of both plant novices and parents. These hardy plants not only require minimal care but also lend an exotic and captivating vibe to any space they inhabit. Moreover, these stunning wonders come in an astonishing array of shapes, colors, and textures, allowing you to experiment with countless combinations to suit your style and taste.
To amp up your collection, we've pulled together an array of DIY cactus and succulent dish garden ideas. As you immerse yourself in this world of petite succulent paradises, you'll find yourself enchanted by the ease of care and the beauty of these miniature desert landscapes that enrich your home with their natural allure.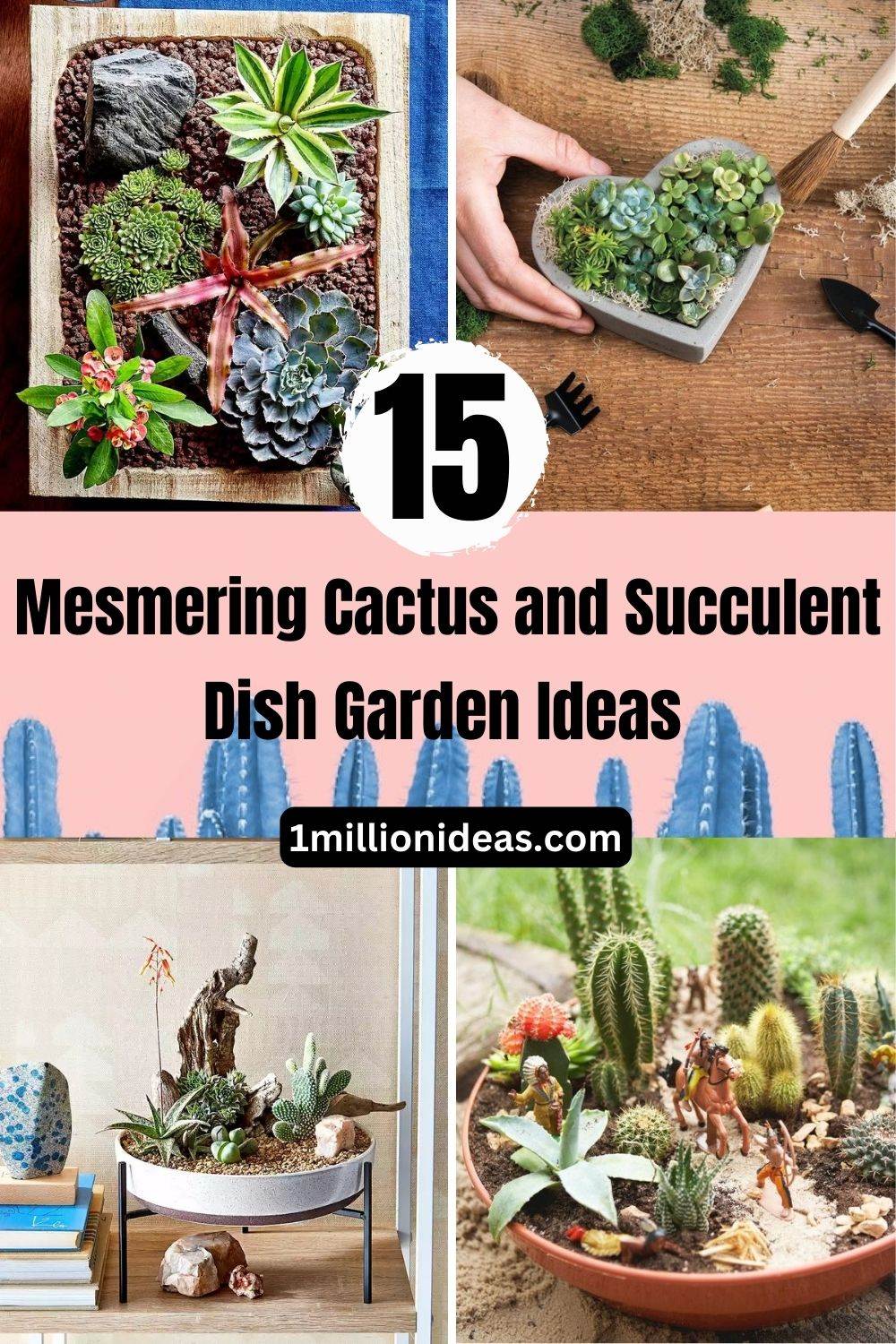 #1. Diverse succulent dish garden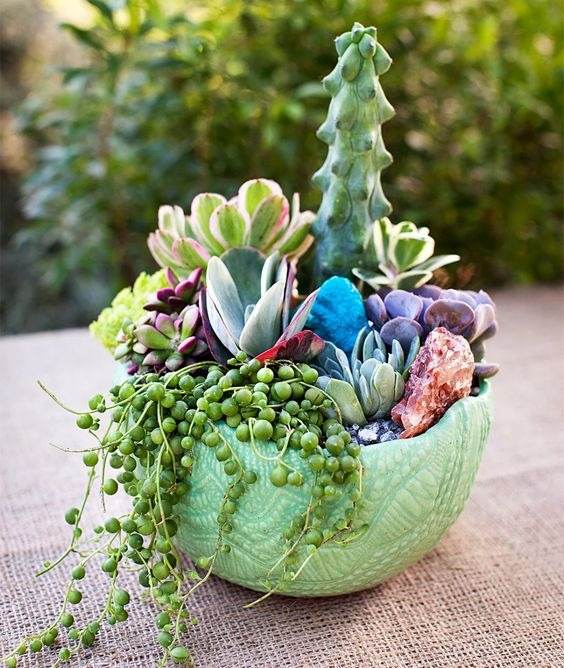 Mixing different kinds of succulents can be a fun and creative way to create beautiful arrangements. However, remember to choose succulents that have similar needs for water and light. For example, you can pair winter-dormant succulents, which need less water and more light in winter, such as Sempervivum, Echeveria, and Agave together.
#2. Miniature cactus garden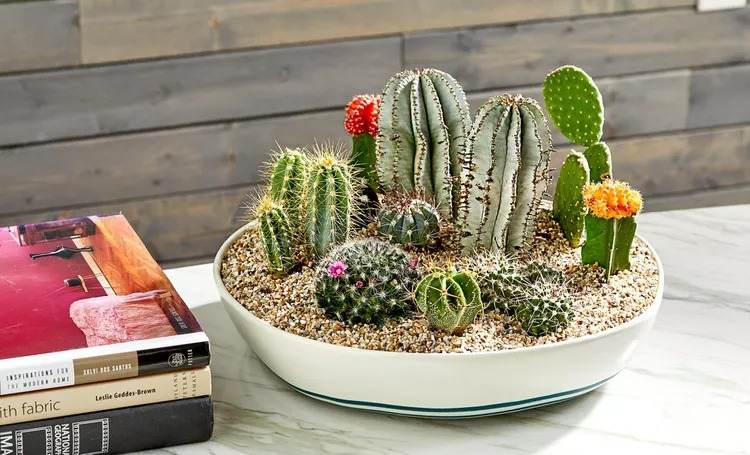 A miniature cactus garden can liven up your home and office. To ensure cactus grow healthy and colorful, place your miniature cactus garden in a bright spot that receives at least six hours of indirect sunlight per day.
#3. Rosette dish garden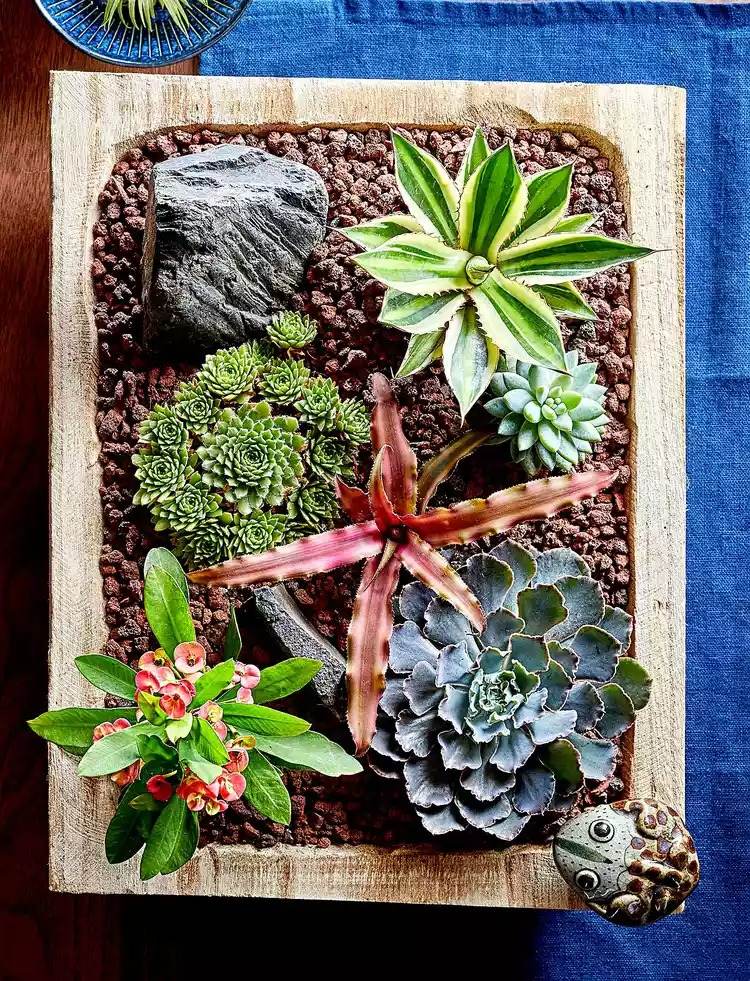 A rosette succulent dish garden features rosette succulents that have leaves arranged in a circular pattern, resembling a rose or a flower. Rosette cacti are cacti that have spines arranged in a radial pattern, resembling a star or a sunburst.
#4. Driftwood cactus dish garden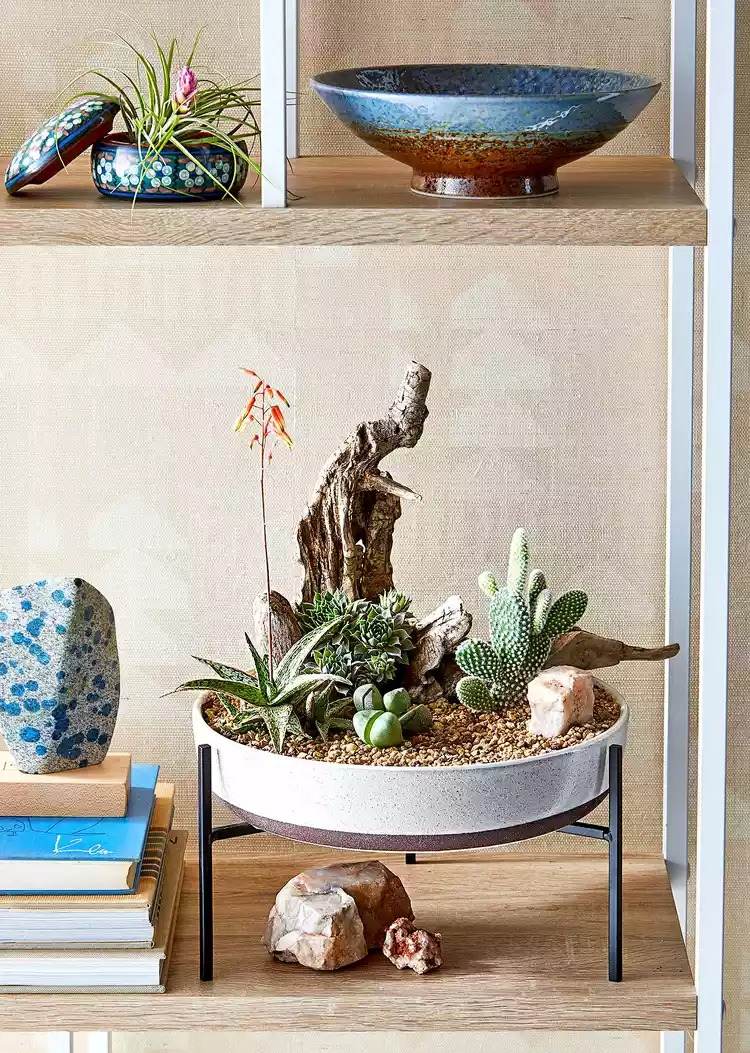 Driftwood has interesting shapes and textures that can complement your cactus dish garden. You can display it on your coffee table, windowsill, shelf, or desk as a beautiful and unique centerpiece.
#5. Talavera Bowl Dish Garden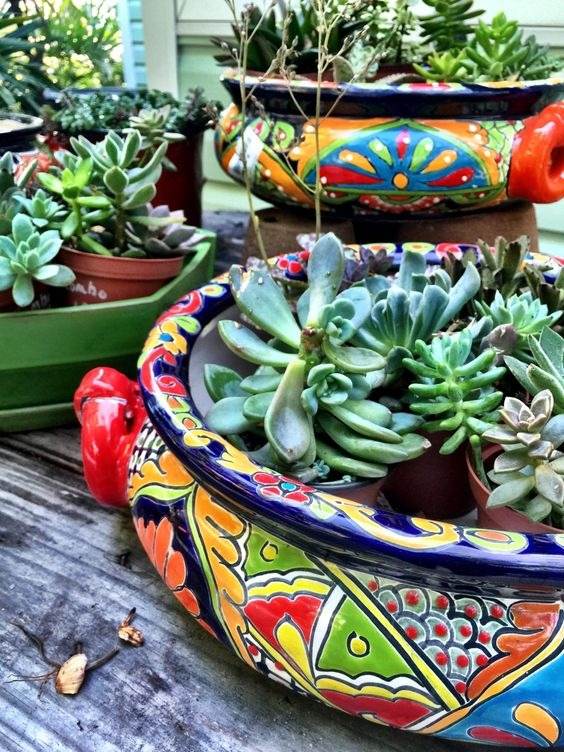 Talavera pottery is handcrafted and painted by skilled artisans, which is a great way to showcase your succulents. To keep your dish garden healthy and happy, you should rotate it occasionally to ensure even growth and prevent leaning.
#6. Terracotta dish garden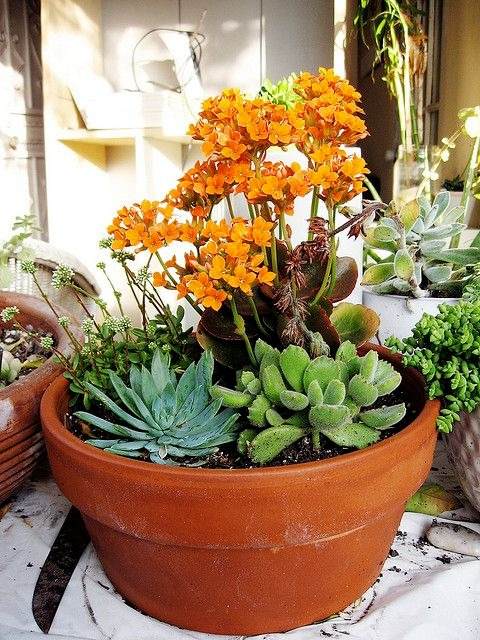 A terracotta dish garden is a great way to display succulents, cacti, or other small plants in a natural and rustic container. You can place the largest or tallest plant in the center or at the back, and then add smaller or trailing plants around it or group plants by color, shape, or texture to create a harmonious or contrasting effect.
#7. Succulent dish garden in a dough bowl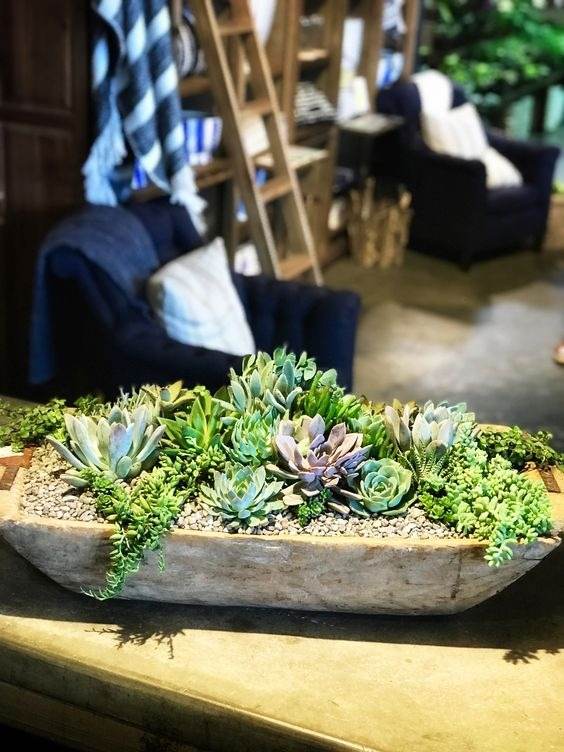 Nowadays, dough bowls are often used as decorative items or planters. You can also add some decorative items to fill in the gaps between the plants and cover the soil, such as rocks, pebbles, shells, moss, or figurines.
#8. Desert dish garden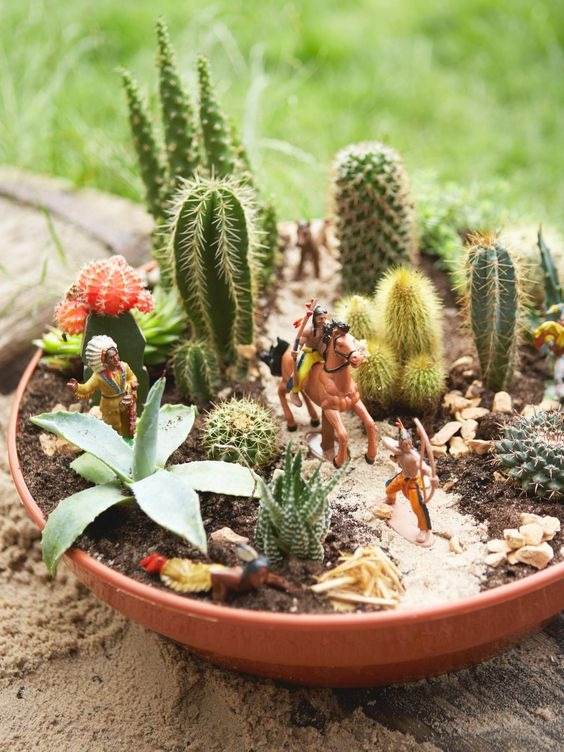 Desert dish gardens mimic the appearance of real-life landscapes from arid regions, such as the Sahara, the Mojave, or the Sonoran deserts. You can cover the soil with a thin layer of rocks, pebbles, gravel, or sand to create a neat and finished look.
#9. Freestanding cactus dish garden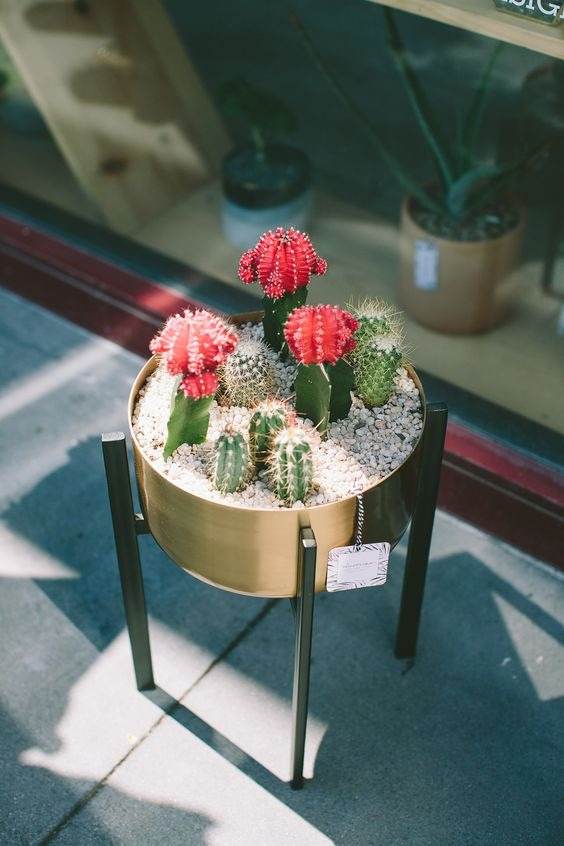 Freestanding containers are a simple and elegant way to display these low-maintenance plants indoors or outdoors. Some plants you can mix together are barrel cactus, prickly pear cactus, jade plant, aloe vera, sedum, echeveria, and hens-and-chicks.
#10. Tabletop dish garden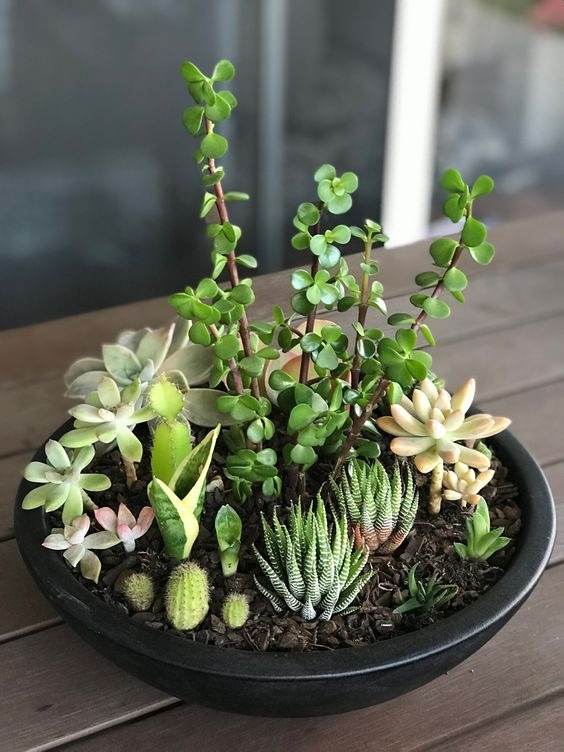 You can place your tabletop dish garden on a low table or underneath a glass shelf to make it easier to enjoy your wonder. Other plants, which can be combined in your pots, are ferns, ivy, African violets, begonias, and air plants.
#11. Copper planter pots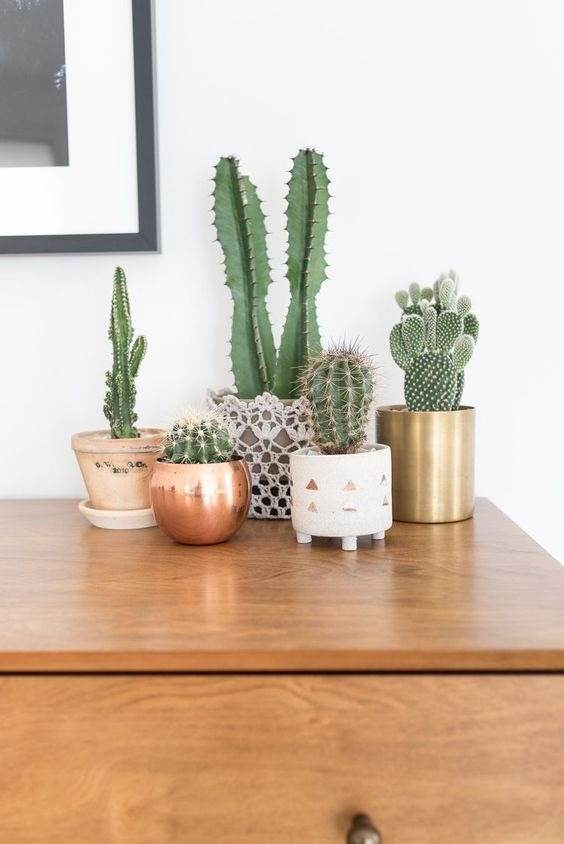 Copper cactus planter pots are a stylish and modern way to display your cacti and succulents. Copper can reflect light and heat, which can create a microclimate for your plants and help them thrive in different conditions.
#12. A wood log succulent planter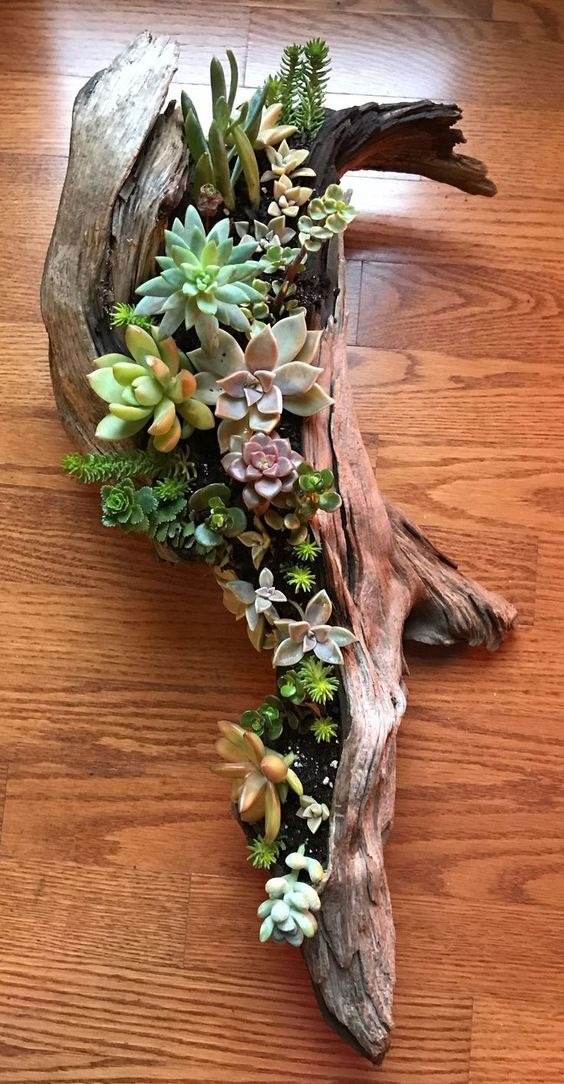 A wood log succulent planter will be a great centerpiece for your table, shelf, or desk, or a charming addition to your garden or patio. While watering, you should avoid overwatering your planter as this can cause root rot and fungal diseases.
#13. Cactus dish garden in glass jars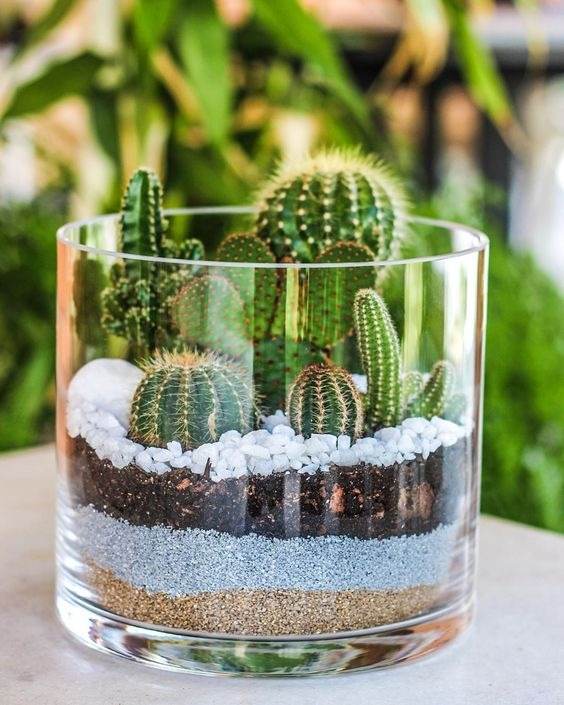 A cactus dish garden in glass jars is made from recycled glass jars that are filled with soil and plants.  It can be a decorative item for your table, shelf, or desk, or a charming gift for your friends and family.
#14. Heart-shaped dish garden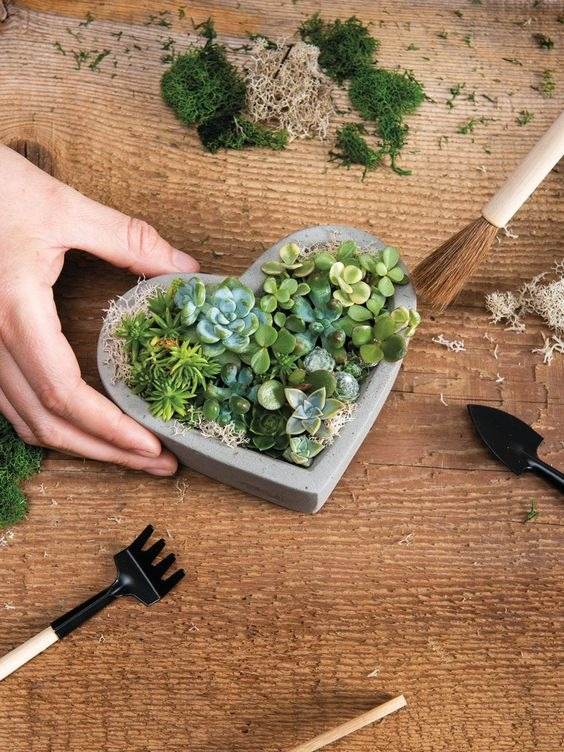 A heart-shaped succulent dish garden is a lovely gift to show your love and appreciation for someone special. If plant it indoors, repot your dish garden every two years or when it becomes root-bound or overcrowded.
#15. Dish garden in a wooden box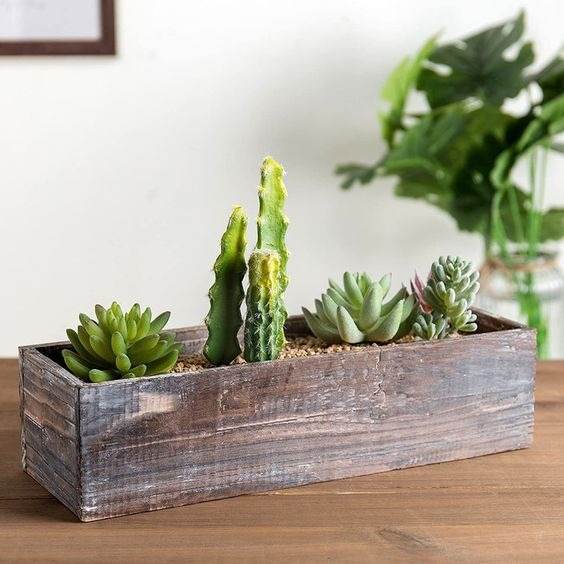 A wooden box can add some charm and character to your dish garden, and you can find one at a craft store, a thrift store, or even make one yourself. When mixing, you can choose different shapes, sizes, colors, and textures of cactus and succulents to create contrast and interest.
Whether you're a seasoned gardener or new to the world of plant care, cactus and succulent dish gardens offer a delightful avenue for unleashing your creativity and infusing your home with the beauty of desert flora. If you've been inspired by our dish garden ideas or have your own unique arrangements to share, leave a comment below and share your masterpieces.