These adorable Christmas nail designs will appeal to the child in all of us. These designs, which range from intricate multicolored scenes to simple silhouettes, go with everything from formal evening wear to your favorite ugly Christmas sweater.
Many of the designs feature classic themes like Santa and reindeer, but others have new and original themes like Fair Isle sweaters. Several of the designs incorporate texture elements, such as bows on presents and Santa's fuzzy fur-trimmed coat.
Some of these adorable Christmas nail designs are easy enough to recreate at home, while others may necessitate the expertise of your favorite nail artist. Simply bring this slideshow to the salon and allow your stylist's creativity to shine.
The 20 Most Adorable Christmas Nails Of 2022
Christmas Nails Acrylic
Considering this is a collection of cute Christmas nails, of course we should start with something adorable. Colorful snow, candy canes, reindeers, and gingerbreads are all things that your inner child would love. Santa's fans will fall in love with this design.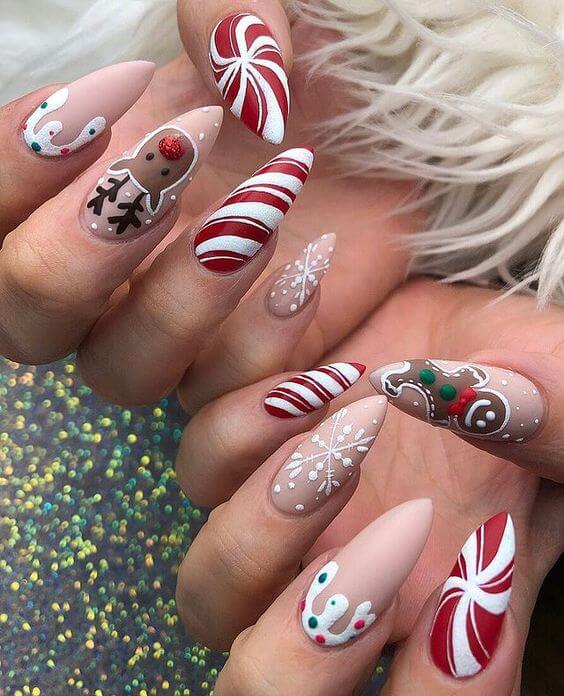 Minimalist Christmas Nails
This is one of the simple nail types that you will love. The nails are painted in solid beige and dark green with a small Christmas tree and a star biscuit. It may not be one of those easy designs that you can do at home; however, it is subtle and versatile.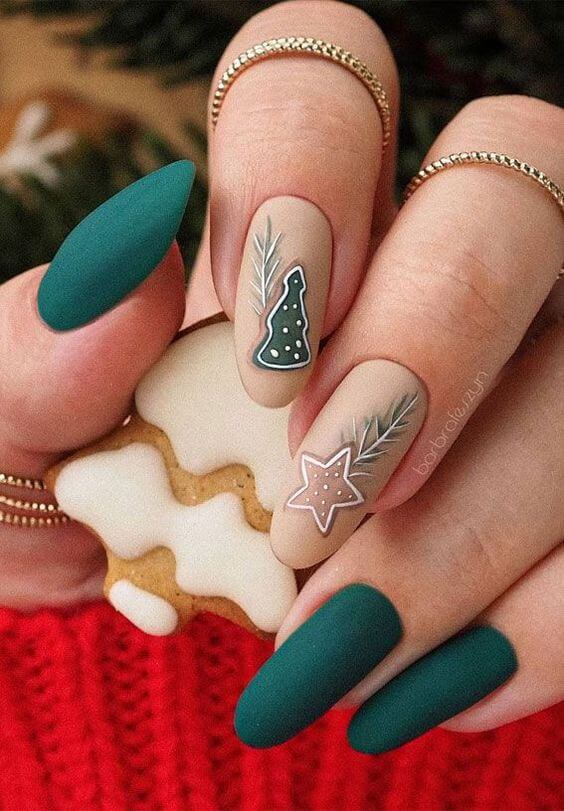 Christmas Nails Short
If you are planning on doing some kind of nail design that is similar to this, take your kids with you, too. They will love it. It will also be one of the most memorable mother-daughter moments for them.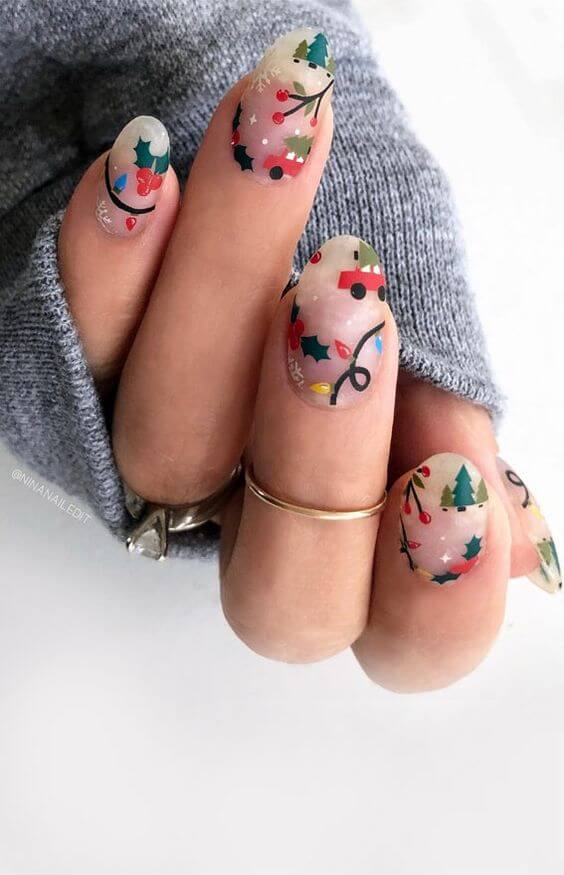 Christmas Nails Reindeer
Having cute nails does not mean that you cannot integrate your elegance into them. This idea is the best example. A classy reindeer and gold French tip, why not?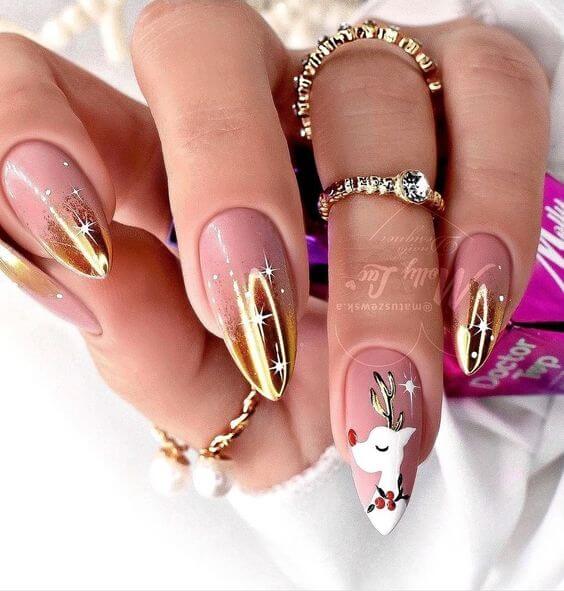 Red Christmas Nails
Gingerbread houses seem to be a popular symbol of Christmas, especially for girls who love cute themes.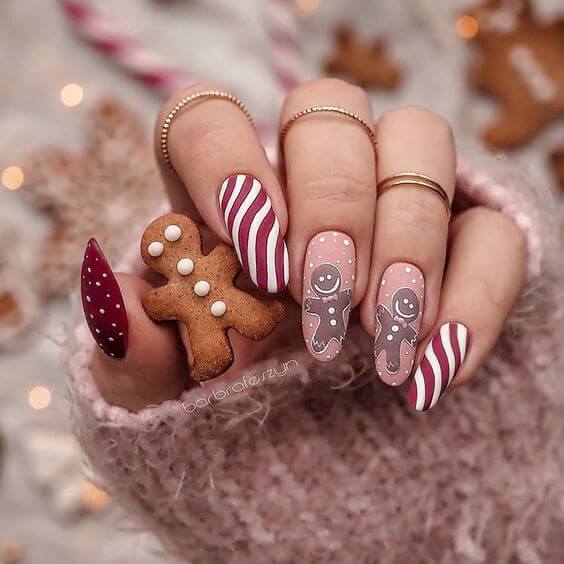 Blue Christmas Nails
A little snowman on the cone! Imagine how curious your nieces and daughters would be seeing you rocking these nails. These are also great conversation starters.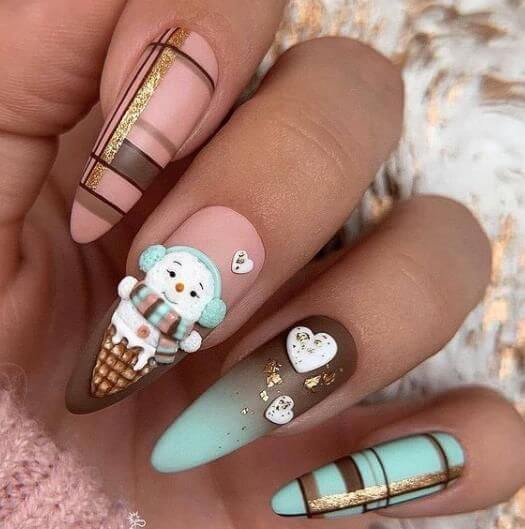 Almond Christmas Nails
One thing that we all love and hate of Christmas – the ugly sweaters. While teenagers despise the homey pattern of these oversized clothes, adults just love them because they bring back their childhood memories. If you are one of these adults, why not celebrate that festive bygone time with this design?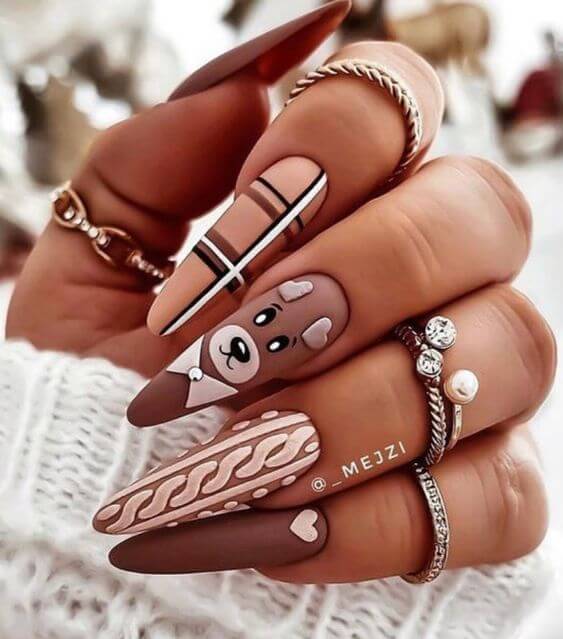 Christmas Nails Long
This is another ugly-sweater-themed nail art idea. While this lady decides to integrate the famous reindeer pattern on her nails, you can change it to the similar pattern that is sewn on your old sweater.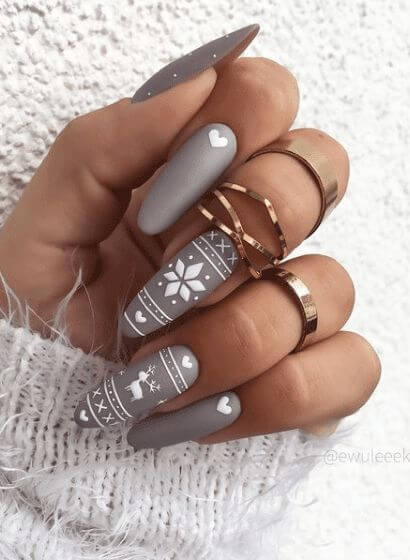 Christmas Nails French Tip
French tips just become so lovely with these extra Christmas decorations.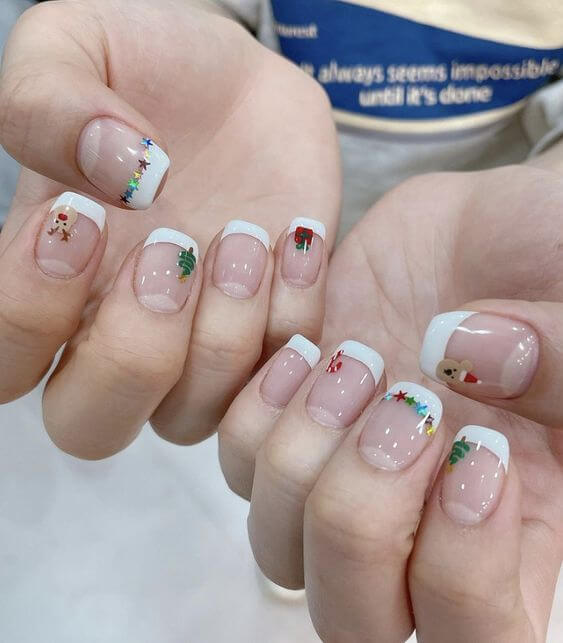 Gold Christmas Nails
Little White Bear seems to have a very cozy winter.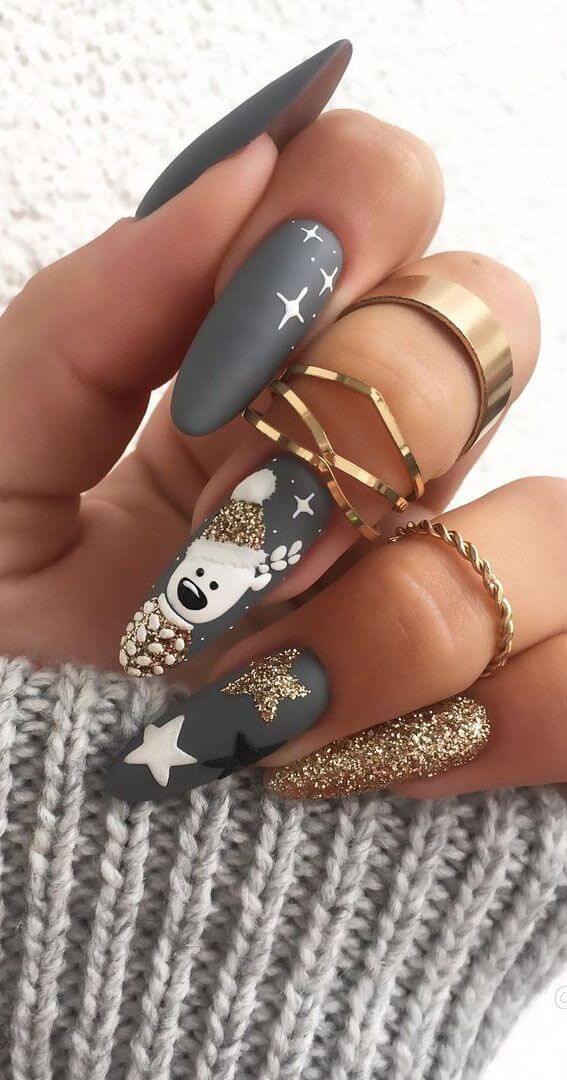 Christmas Nails Candy Cane
Besides the gingerbread characters, you can also include their house and candy canes.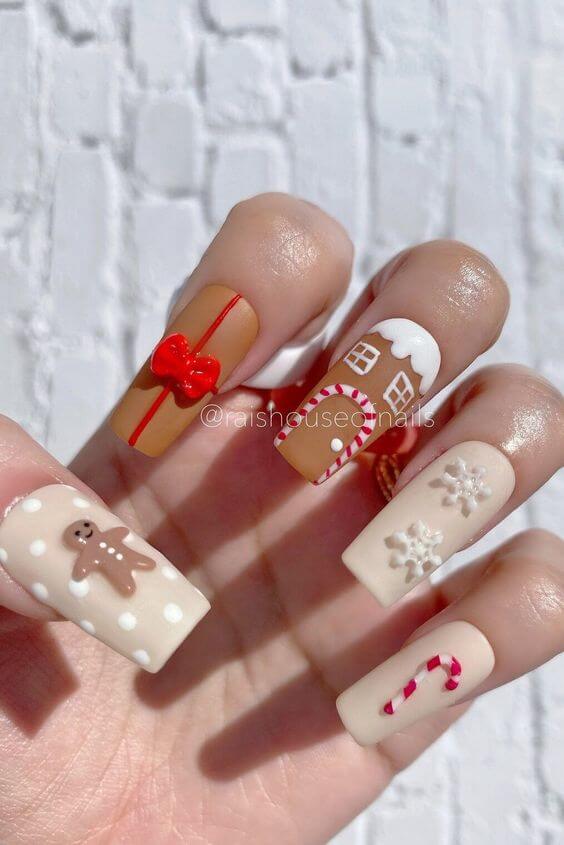 Gothic Christmas Nails
The Goths have their own way of celebrating Christmas every year. This one is a little creepy and dark. Nevertheless, I have to admit that these are gorgeous.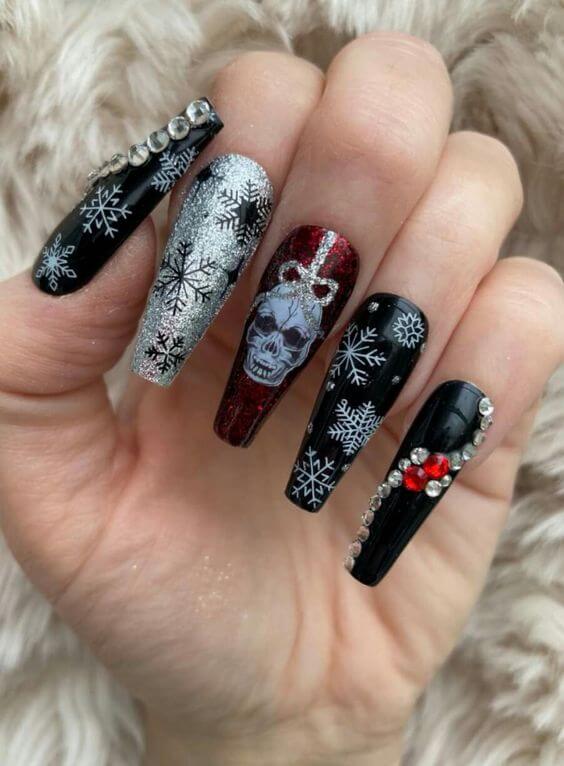 There is nothing wrong with being a child sometimes. People will occasionally be seen jumping on the hopscotch squares that appear across the street or playing with miniature toys. As long as you adore these ideas and rock them with confidence, no one can tell you what to wear or how to behave. Hence, let's go to the salon and have your fingers painted with lovely Christmas designs; maybe you can take your kids with you, too.