Owning a big backyard is a blessing. However, if you just have a tight outdoor space, it isn't the problem here! Whether you live in an apartment or a house that has more indoor than outdoor space, there are a lot of brilliant ideas helping you still carve out a yard with soil, trees, plants, patios, seating, and even a dreamy swimming pool. In the post today, we will share with you the 20 Green Space Ideas For Small Backyard, and you'll find that garden styles and solutions are limitless.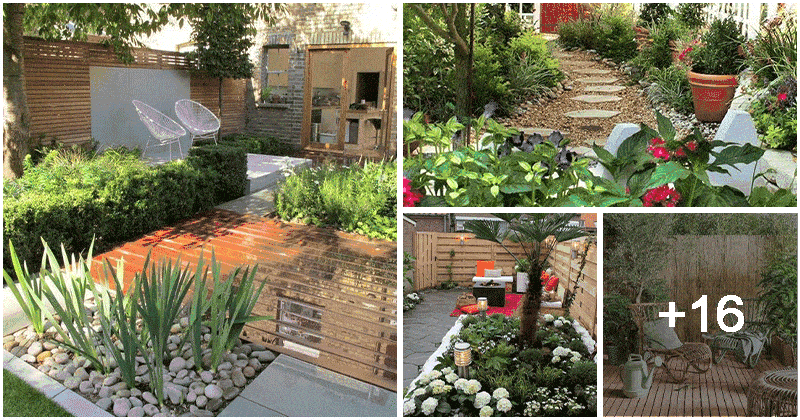 These ideas also are great ways to add green space of plants, bright colors of charming flowers, an extra spritz of style, or an overarching design idea to your current gardens. Making one for your backyard means you not only change the boring backyard but also you make your garden looks great that easy stone any heart. What's more, they will encourage you to head outdoors to feel the fresh air of nature around. It's time to give your backyard a green overhaul!
#1 Green Backyard With Plants And Tall Tree Giving The Shade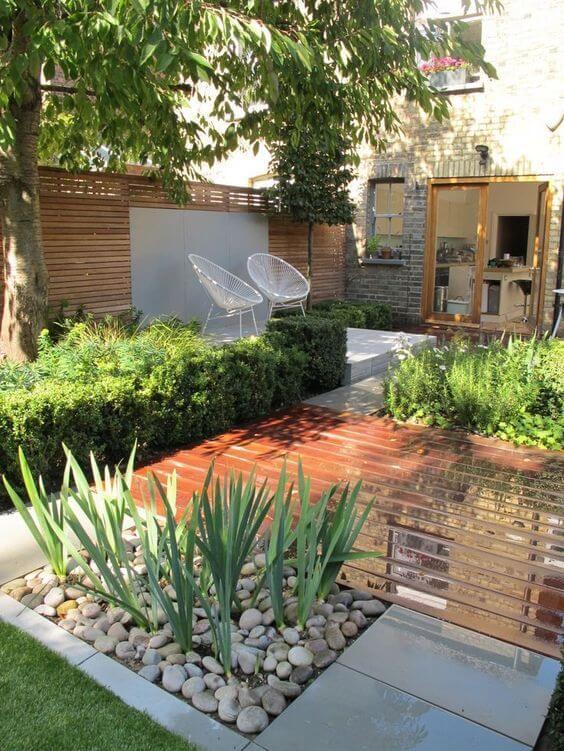 Source: Katrinaleechambers
#2 A Long Backyard With Plants And Stones Design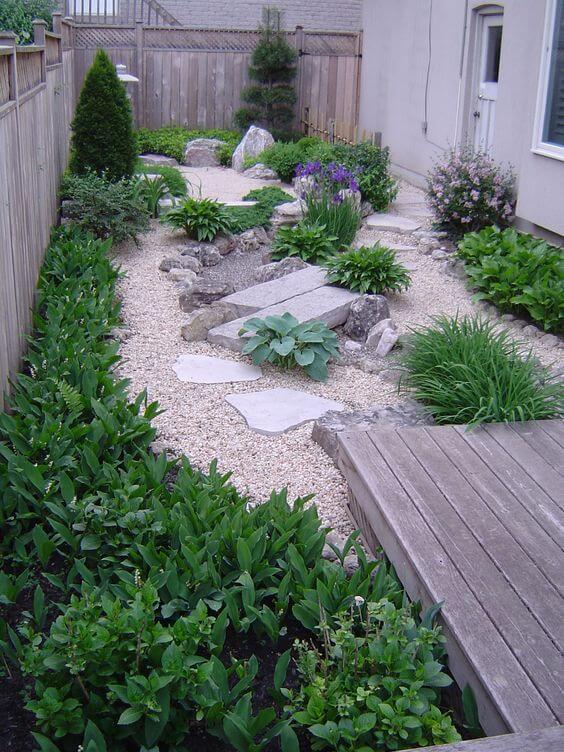 Source: Bidista
#3 Design A Brick Ground And Grow Groundcover Plants With A Dry Creek Idea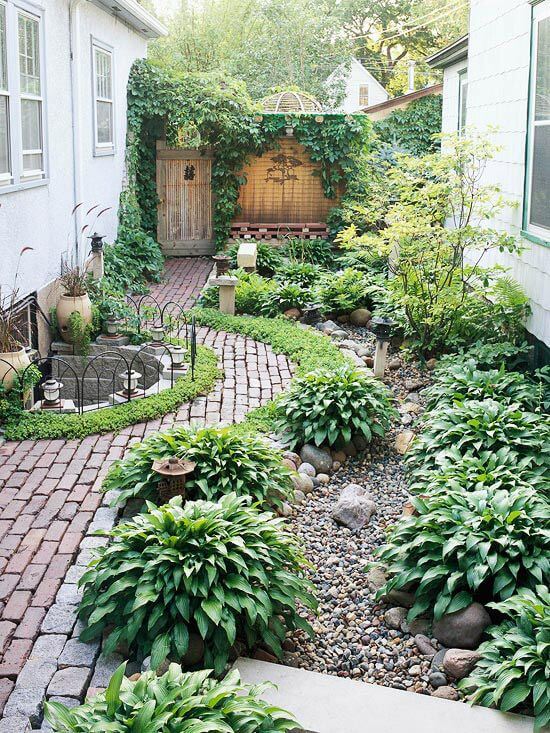 Source: Bhg
#4 Deck Design With Plants Around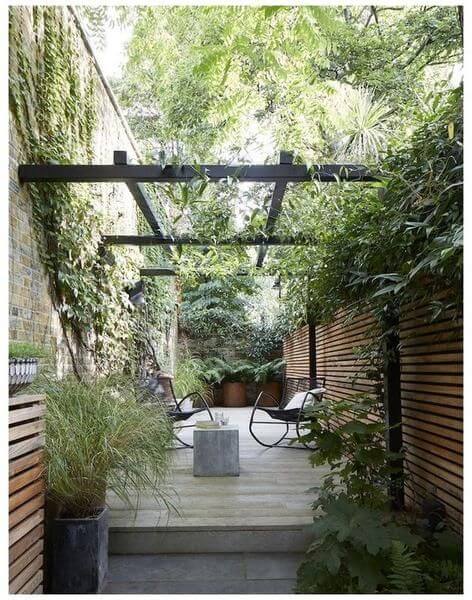 Source: Doraihome
#5 A Modern House Design Combine With Green Space From Plants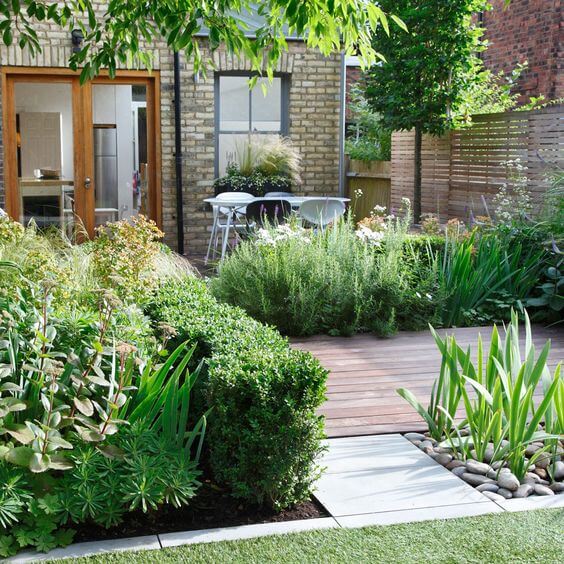 Source: Idealhome
#6 Another Deck Design For Backyard And Growing Tall Tree To Give The Shade And Create Open Space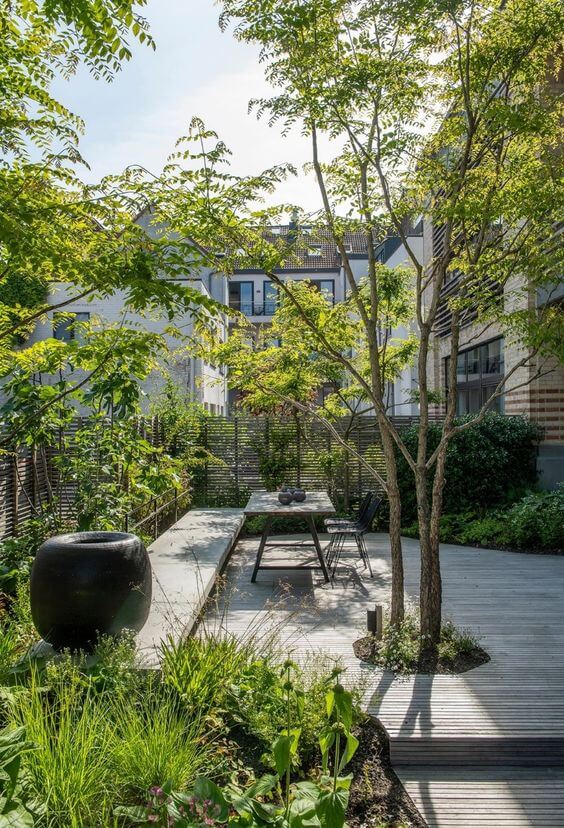 Source: Unknow
#7 A Cottage Style With Crushed Stone Ground And A Lot Of Lush Trees In The Garden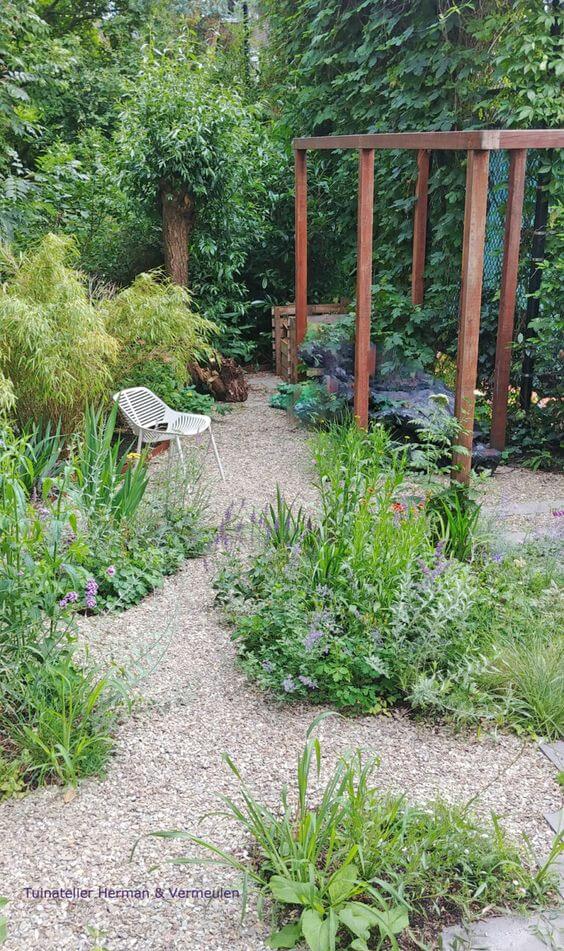 Source: Hvtuinontwerp
#8 Create A Dreamy Outdoor Space With Wooden Wall, Flower, And Furniture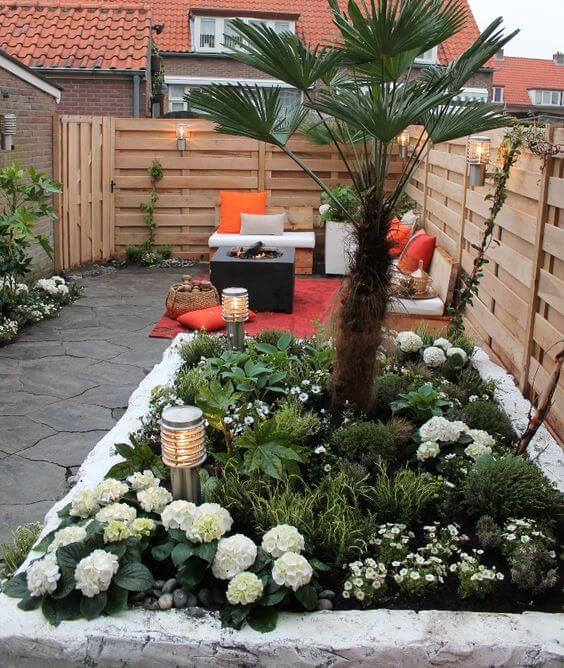 Source: Pinterest
#9 An Open Space With Simple Design From Crushed Stone Ground, Furniture, Tall Wooden Wall, And Green Plants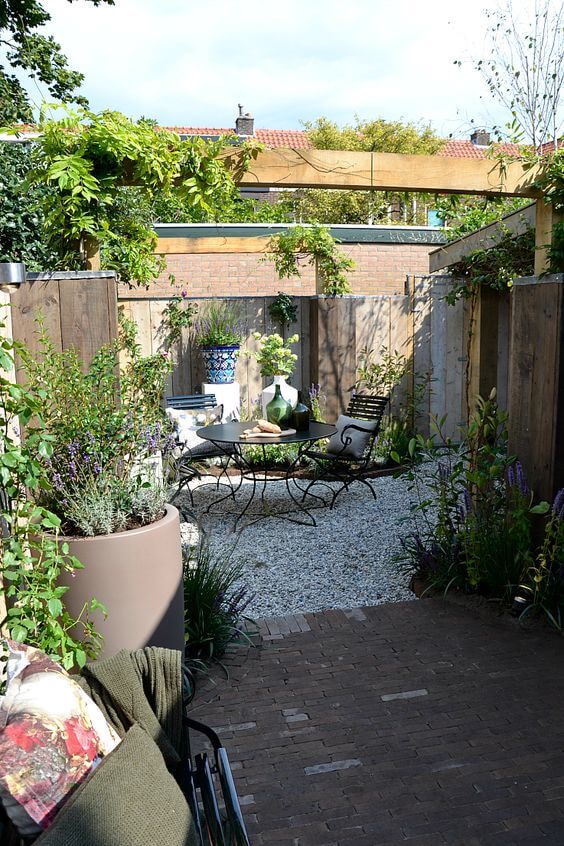 Source: Pinterest
#10 A Stunning Garden Idea By Combining Between Plants And Flowers With A Natural Stone Pathway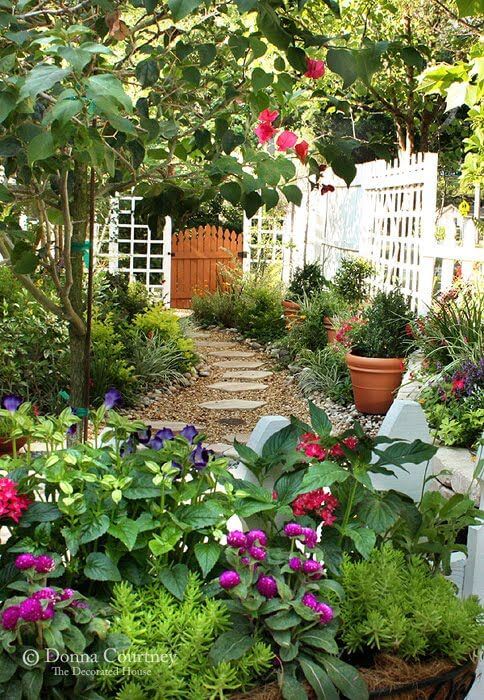 Source: Thedecoratedhouse
#11 A Peaceful Space With Green Color Around From Grass, Plants, Fruits and Tall Tree. A Dinning Table For Gathering!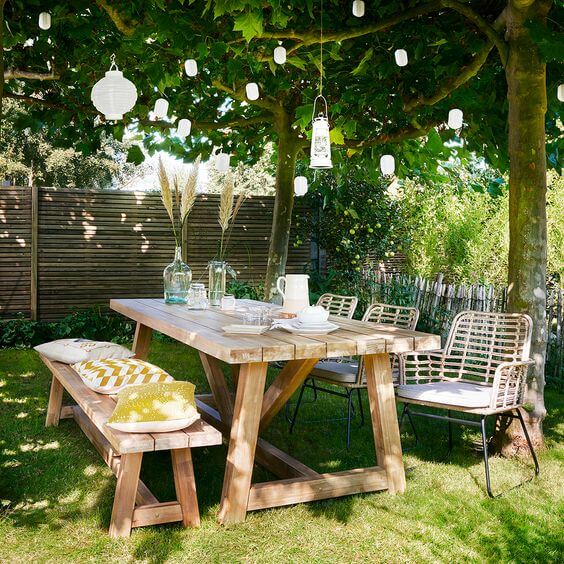 Source: Karwei
#12 An Outdoor  Design Using Plants And Natural Bamboo, Rattan Materials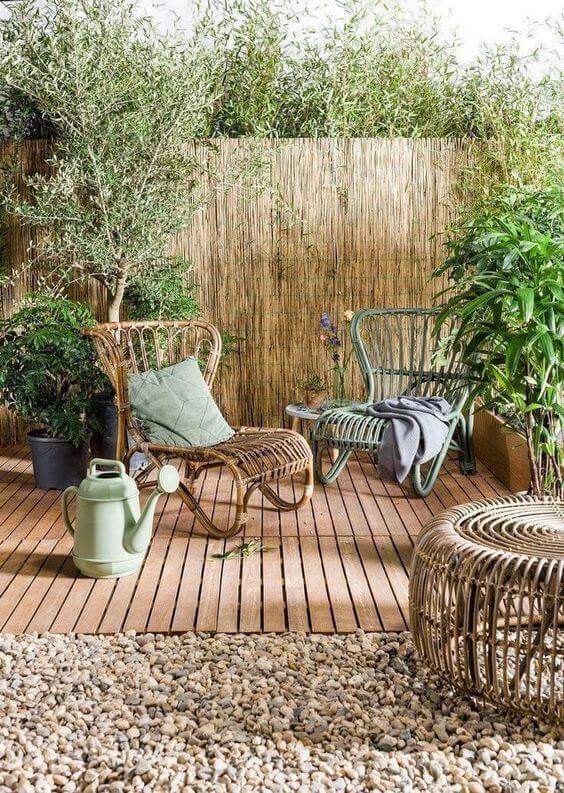 Source: Regardsetmaisons
#13 A Serenity Outdoor Space Idea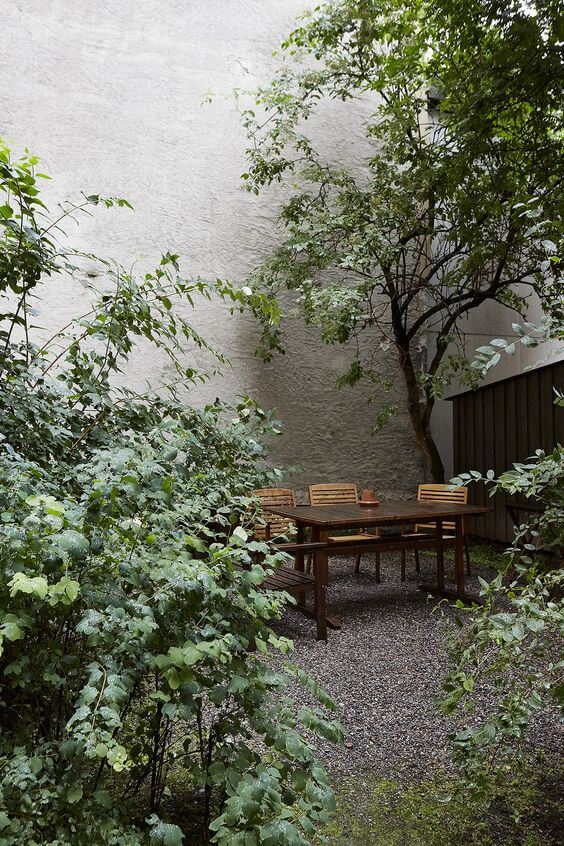 Source: Fantasticfrank
#14 Create A Vertical Garden With Ferns And Tropical Plants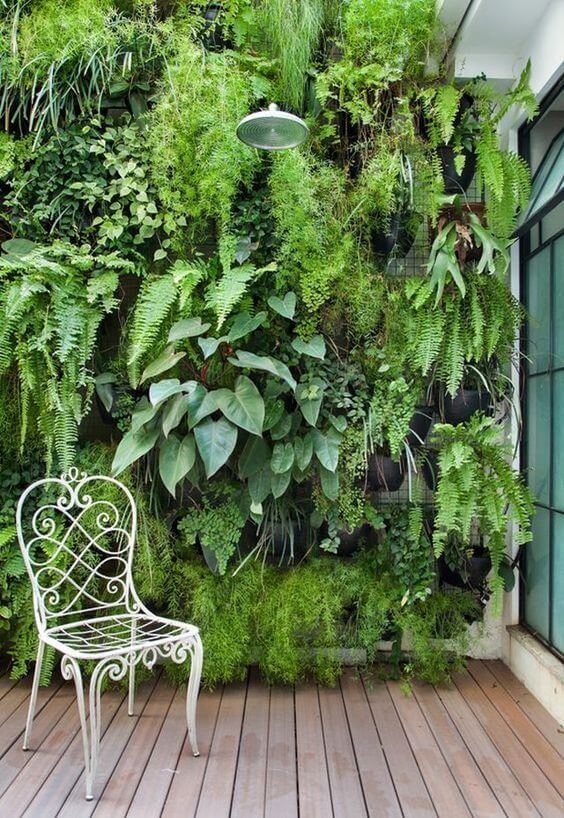 Source: Hunker
#15 Design A Small Swimming Pool Under Pergola And Growing Vine Plants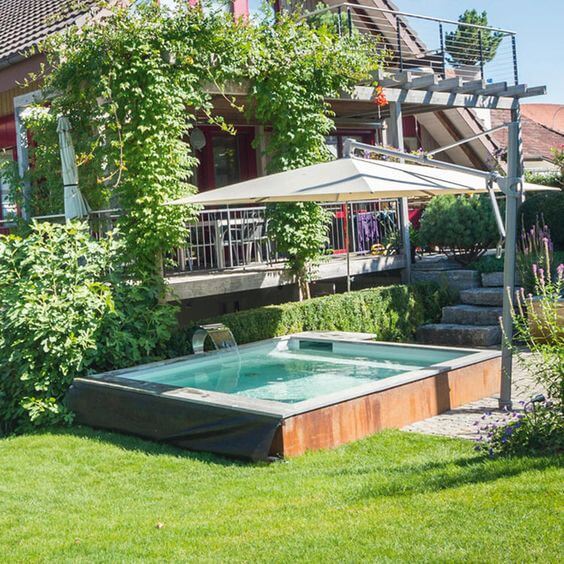 Source: Mein-schoener-garten
#16 A Beautiful Backyard With Plants, Flowers, And Furniture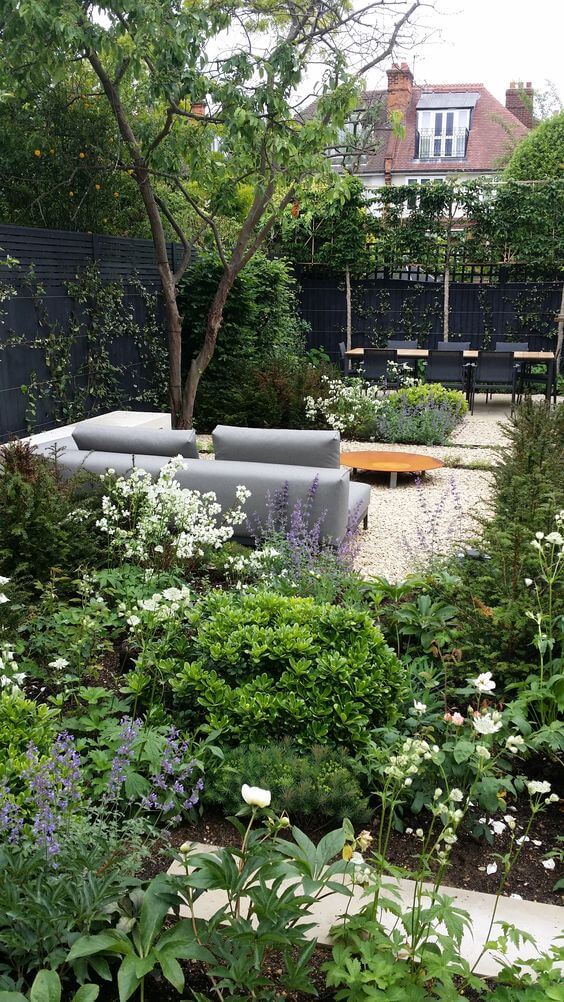 Source: Charlotterowe
#17 Another Swiming Pool With Stone Pathway And Plants Around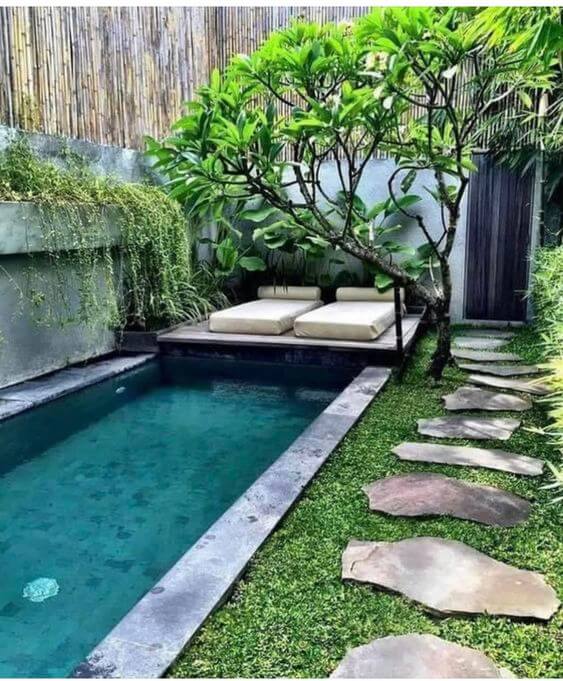 Source: Sarah Speyser
#18 A Simple Design With A Large Grass Yard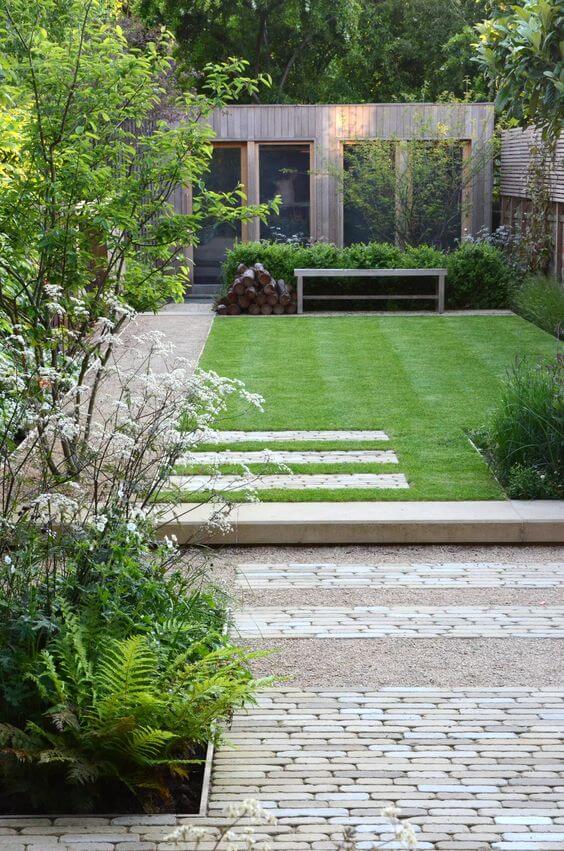 Source: Houseandgarden
#19 A Close Green Space With Simple Seats
Source: Whatsurhomestory
#20 A Romantic Backyard With Plants And Flowers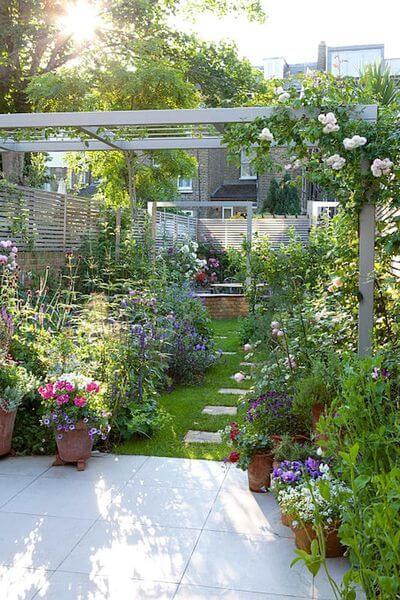 Source: Cotemaison