Many people who decide to take the plunge and get inked up, want something that connects with them on a deep level and portrays their personality for the world to see. One of the most easily recognized signs of the zodiac that has found its way to body ink is the Libra scale tattoo. Astrologically, the Libra is a balanced sign and needs all sides of the story before they make a choice. Libra, controlled by Venus, is pleasant, amiable, calm, romantic, diplomatic, and indecisive.
But because Libras are constantly seeking the ideal option, they tend to go back and forth. Specifically when it comes to lifelong commitments like a tattoo. "Should I choose a small or large one? A blackwork tattoo or a colored one? And where should I get inked?" Sounds like you? Not to worry. We've gathered a list of Libra tattoos for both men and women that will help you to make up your mind.
24 Versatile Libra Tattoo Designs
The Libra Goddess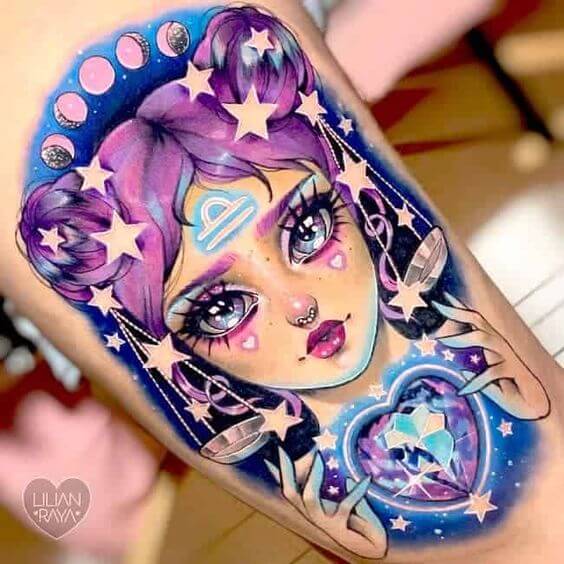 This one is for you if you like designs that are vibrant, and popping. The saturation and color choices are bold, but they capture your attention at first sight. The neon Libra symbol on the forehead not just reveals the wearer's zodiac sign but also draws attention to the entire piece.
Libra Sun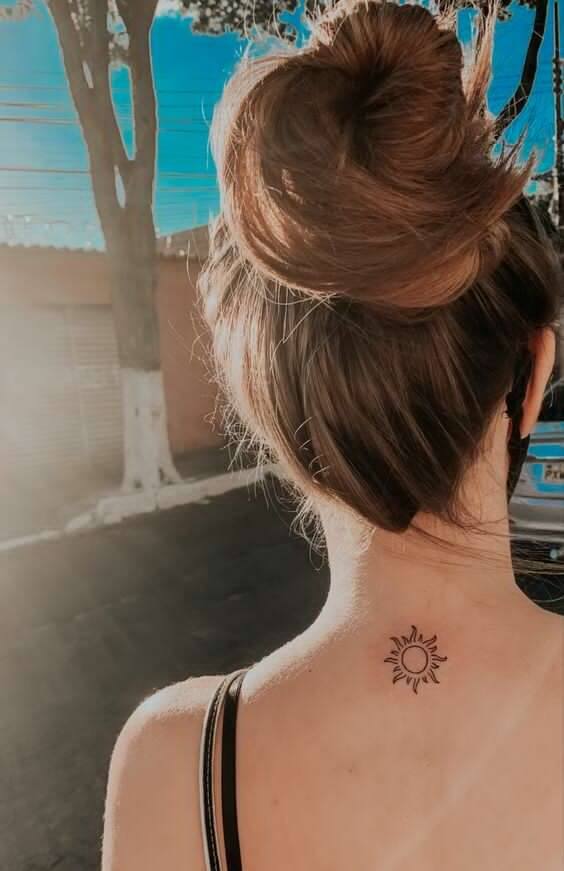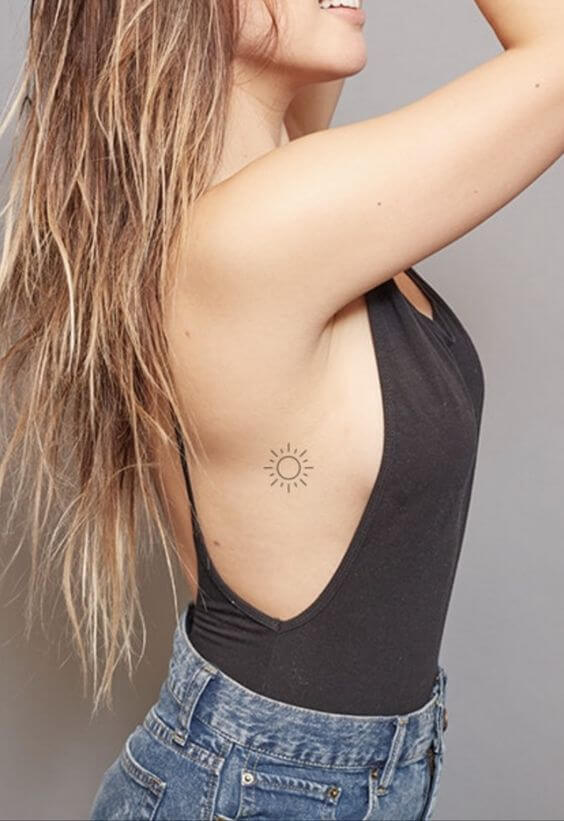 A good zodiac tattoo should not only display the sign of the wearer but also convey something about their personality. The sun reveals that it belongs to a fiery girl who exudes vigor and optimism.
A Cute Universe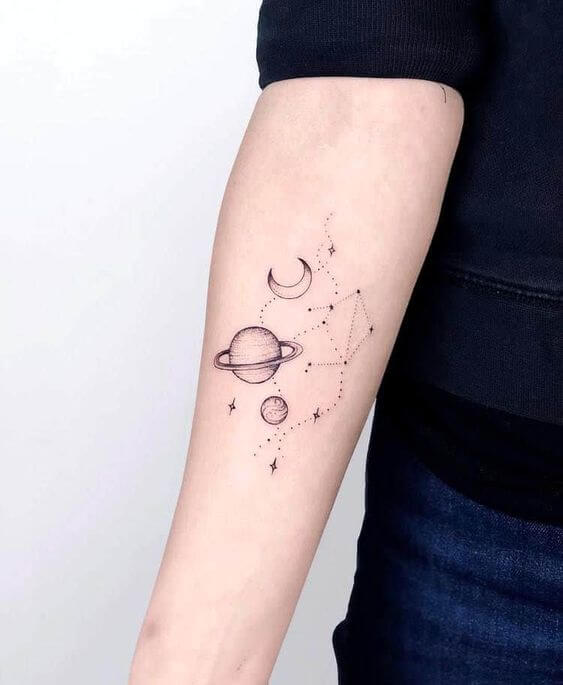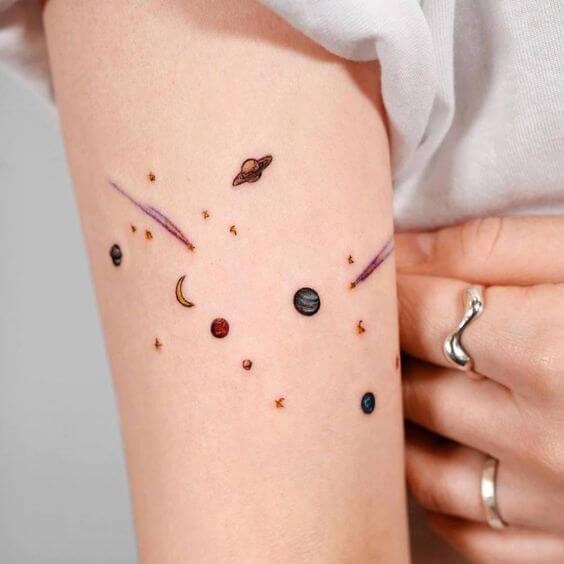 The arm has a lot of space you can play with. You can use a little, delicate tattoo to give people an indication of who you are. Alternatively, you may go all out like the cosmo arm tattoo.
The Sword Scale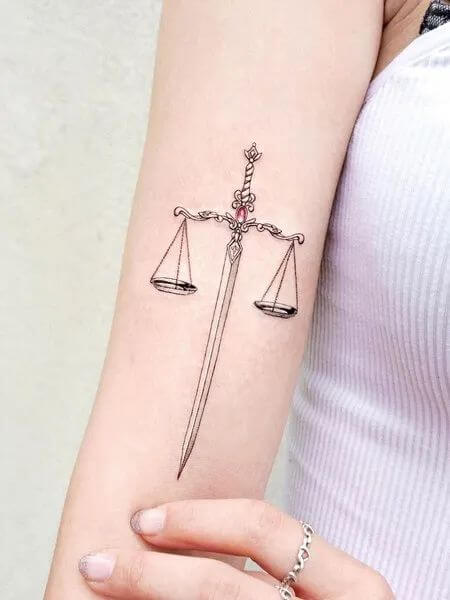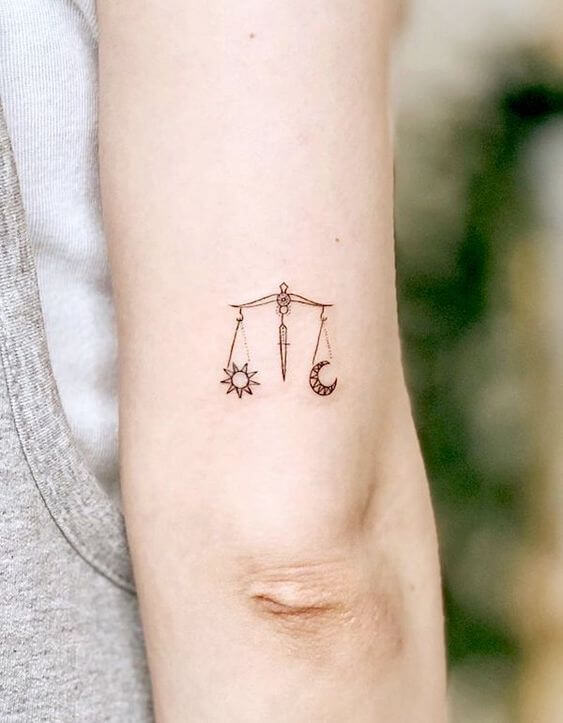 This tattoo is an elongated shape that ideally fits on the arm since it combines a sword and a scale. Additionally, it symbolizes the wearer's inner strength and might.
Moon Phase And Libra Constellation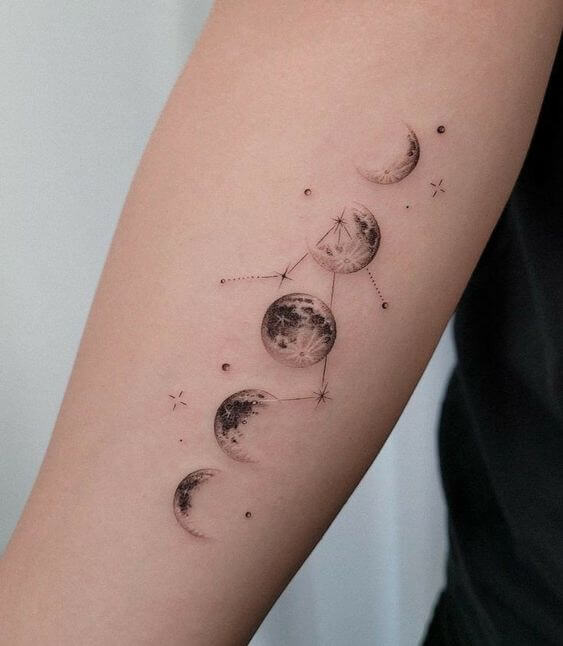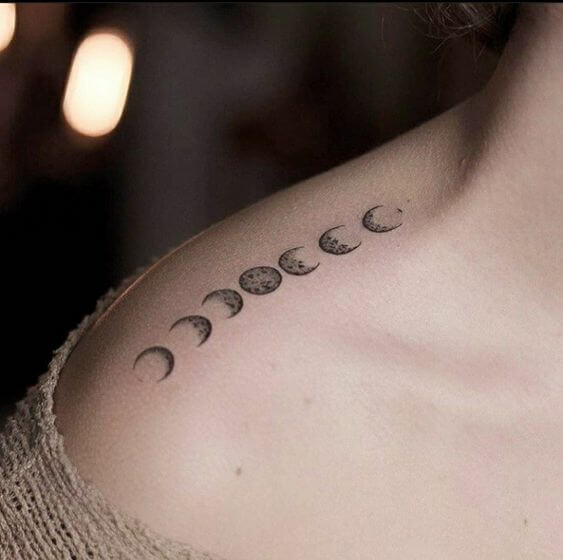 Moon tattoos are ideal for ladies since they represent femininity and the fluctuation of emotions. The constellation lies directly on top of the moon in this moon phase tattoo, giving complexity and fine details.
A Symbolic Spine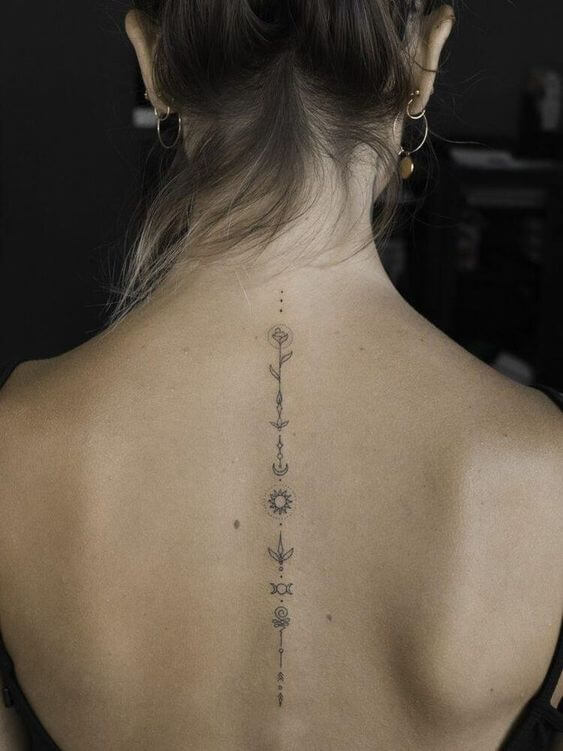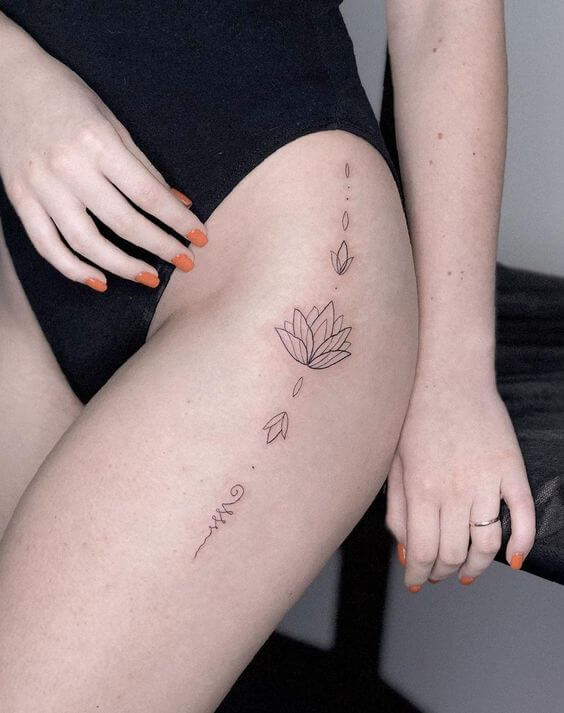 The majority of spine tattoos are made up of various components that line up on the spine. Just like this one, they define the body's outline and give the skin an attractive flow.
An Hourglass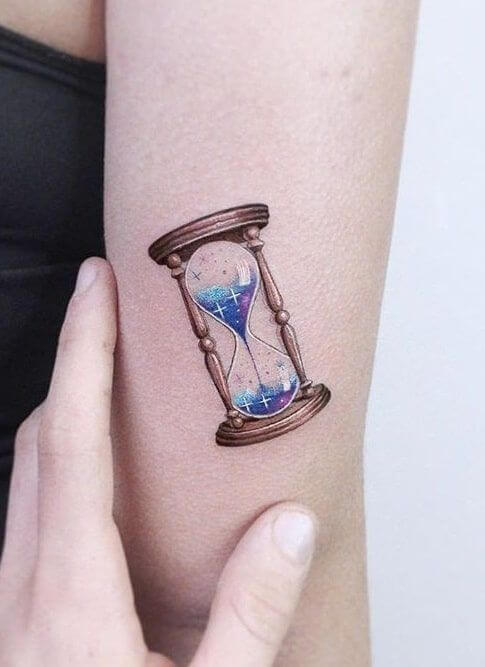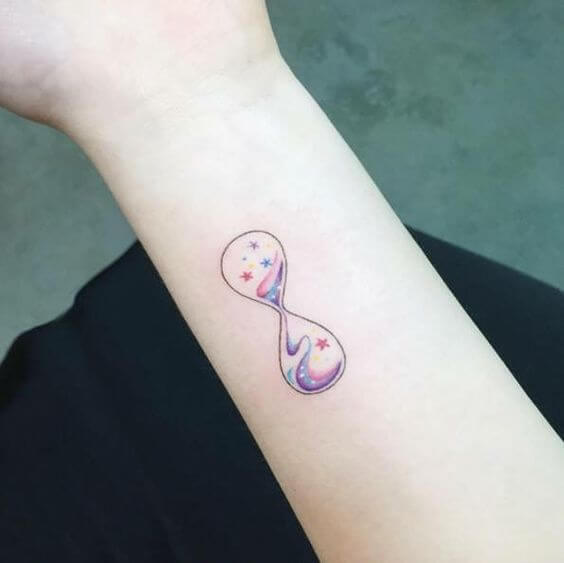 Try transforming the symbol into something unique, like this hourglass tattoo, if you don't want your Libra tattoo to be literal. In this instance, the hourglass yoke is transformed from the Libra glyph to gently make a point.
A Spiritual Libra Girl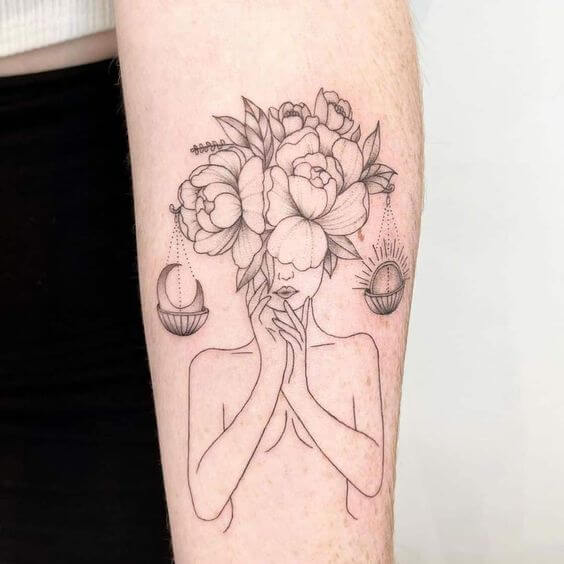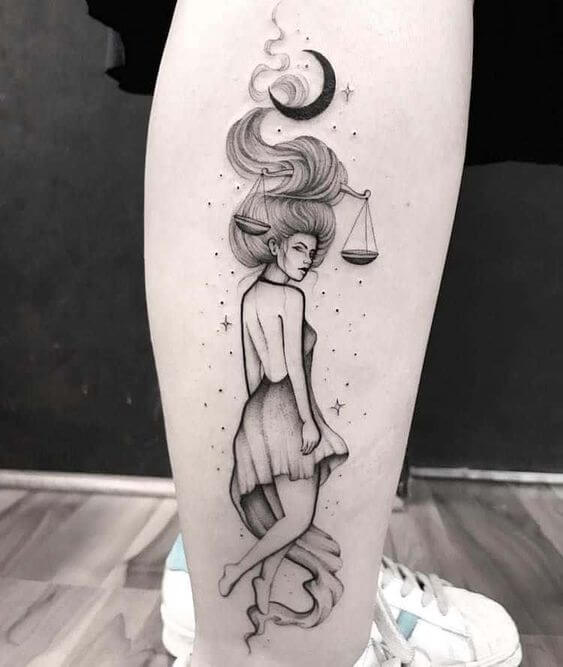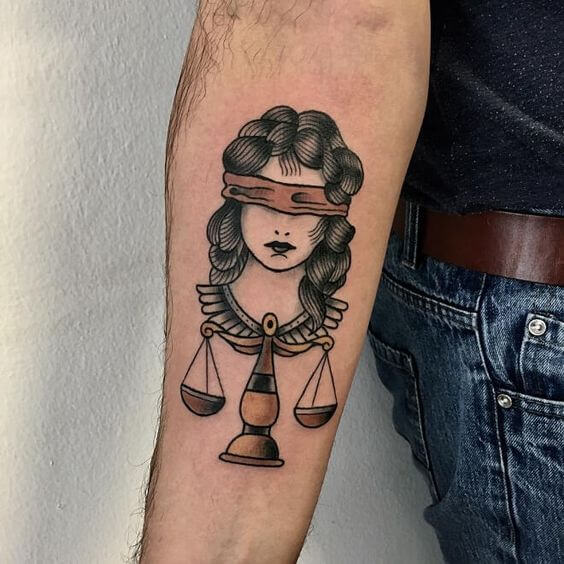 This leg tattoo looks stunning from a distance. The tints and accents are skillfully applied, giving the tattoo a light appearance overall. Additionally, the scale is identical to her crown, indicating the tattoo's owner is a Libra without going overboard.
Finding Balance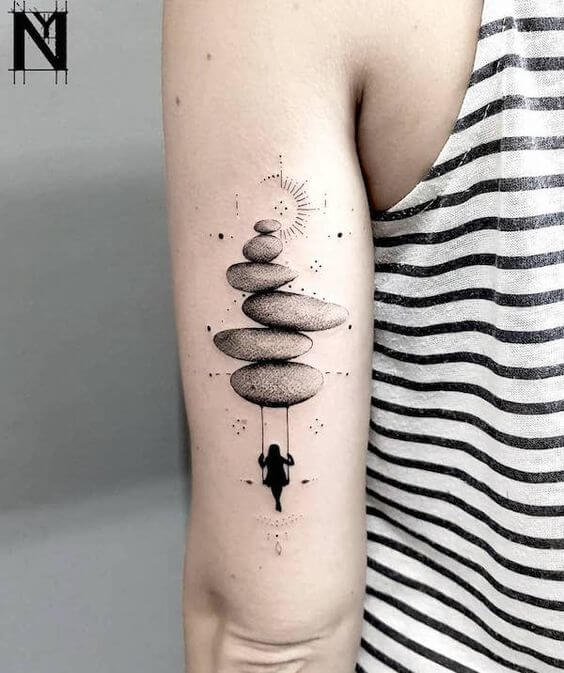 The rocks were stacked in an unlevel fashion. And despite the unpredictability, the swing conveys a relaxed attitude. An amazing and unique tattoo is created by combining all the components.
An Adorable Rabbit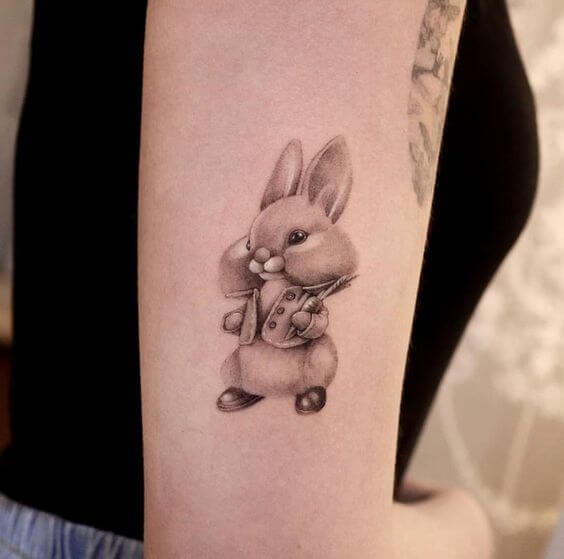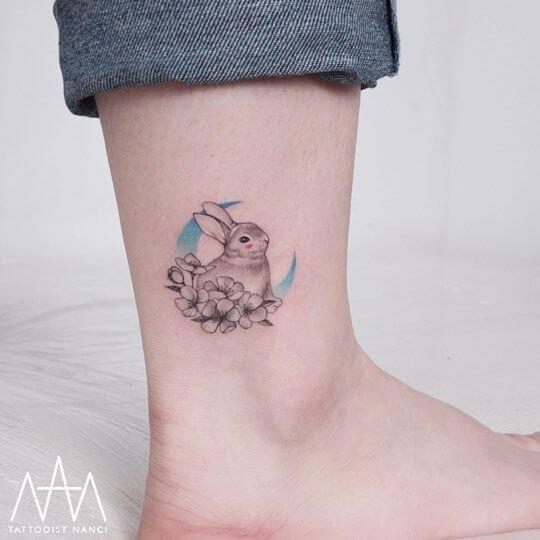 Nobody can resist a cute animal tattoo, right? For Libra girls, a tattoo like this one that is straightforward and stylish might make a fantastic first tattoo.
A Watercolor Girly For The Freedom-chaser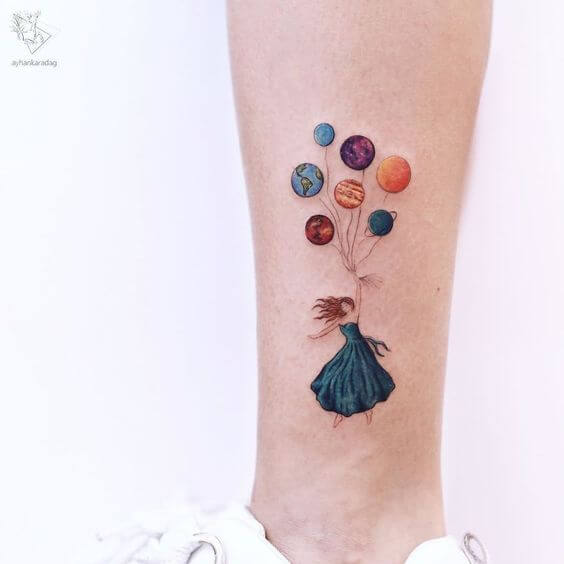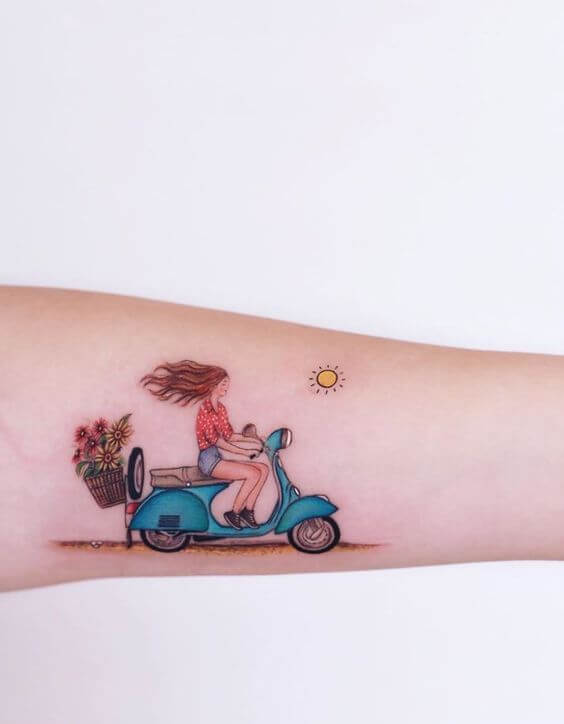 My best guess is that the person with the tattoo is a ballet dancer with a Libra solar sign. She also adores taking trips abroad. How do you feel?
Tightrope Walking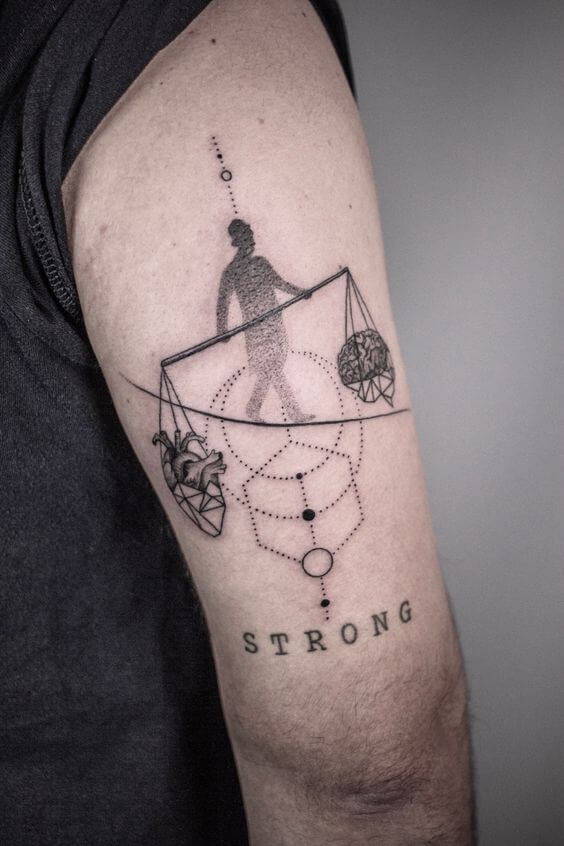 Libra's challenge is shown in the balancing act between emotions and reason. I particularly like how the heart still weighs the same as the brain despite bleeding from its wounds. The tattoo is significantly more lively because of the man's overlapping shadows.
Fire And Ice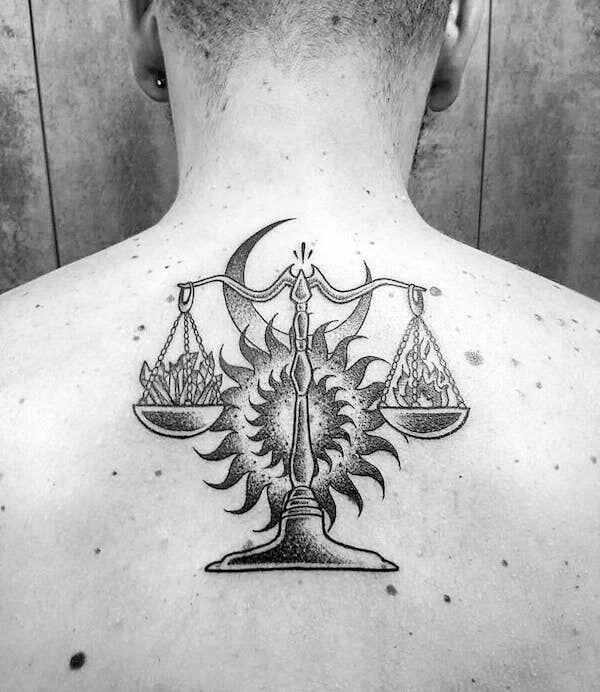 This tattoo is more muscular because of its gritty texture. The dark gradient and shade are both beautifully done. Scale tattoos on Libras are not uncommon. Thoughtful consideration went into the background, color scheme, and general design.
Which of these tattoos honoring Libra is your favorite? Please let me know in the comments if any of these Libra tattoos speak to you.