There is a shoe storage option available for almost every area in your house, whether you want to spruce up the front hall, mud room, or closet. And many times, you can even make them by hand. Now it's time it's to put your woodworking abilities to the test!
Try making some upcycled shoe organizers out of commonplace items like cardboard tubes. Perhaps you'd want to showcase your shoes on the wall like the miniature works of art that they are.
For this, you'll find creative ways to do so below. Get ready for 25 storage solutions that will quickly organize your shoes by lacing up your sneakers, putting some pep in your stride, and swiping through this list!
#1. Build A DIY Cabinet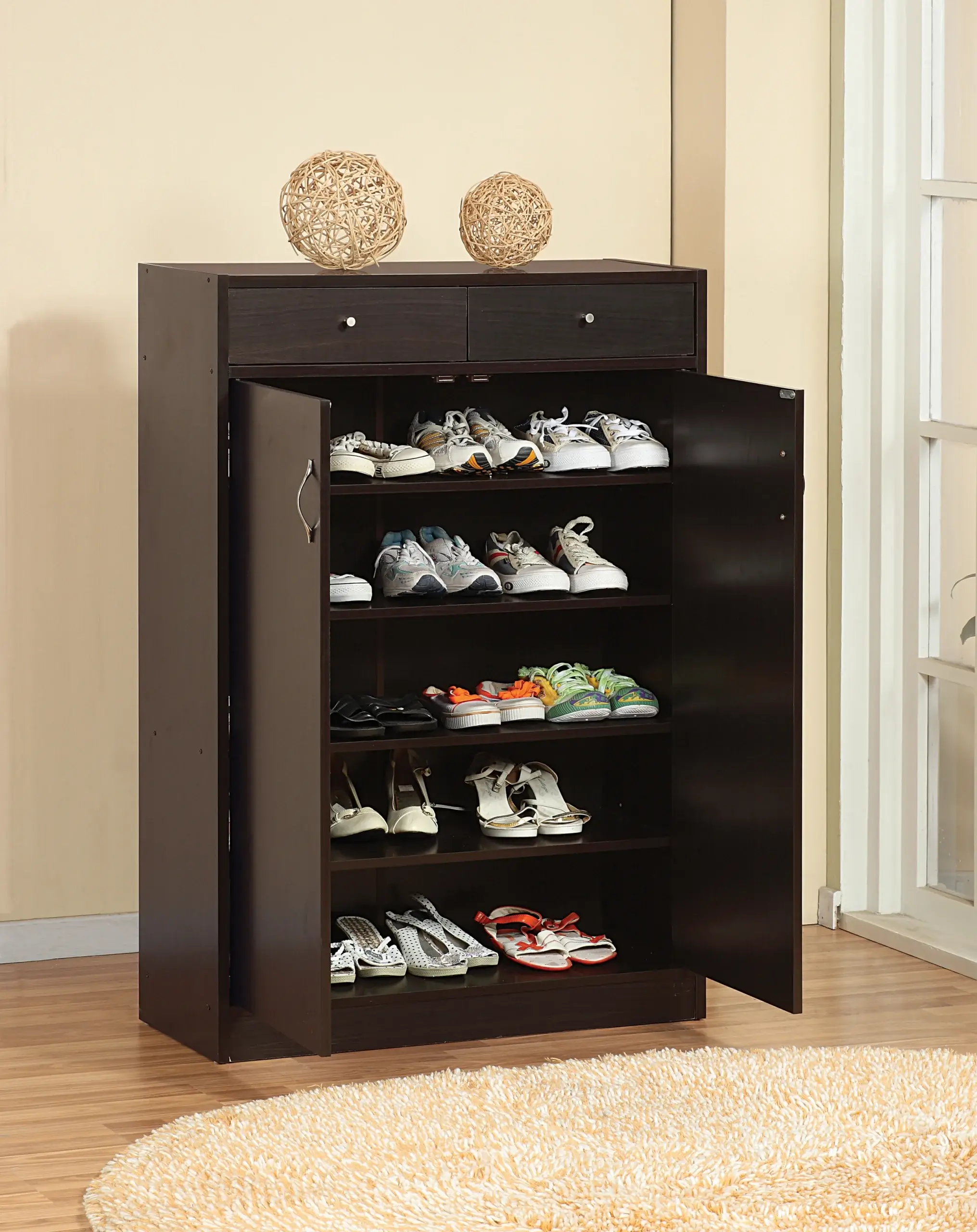 Source: Foter
#2. Go Upward
Source: ishinomakilab
#3. Give It A Style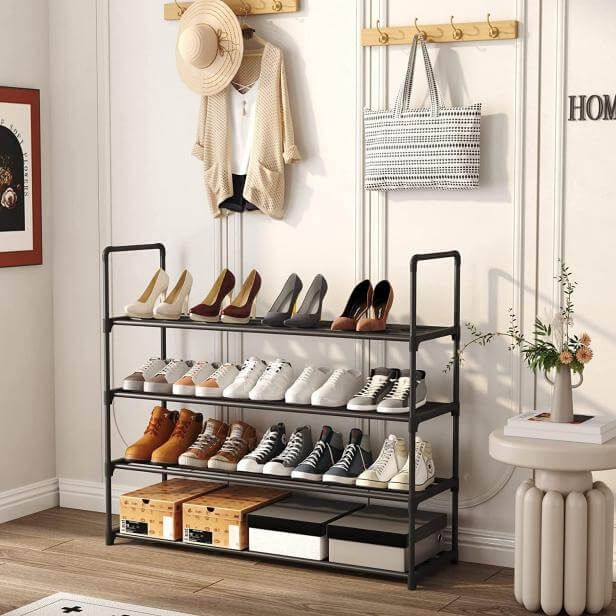 Source: HGTV
#4. Install A Sneaky Cabinet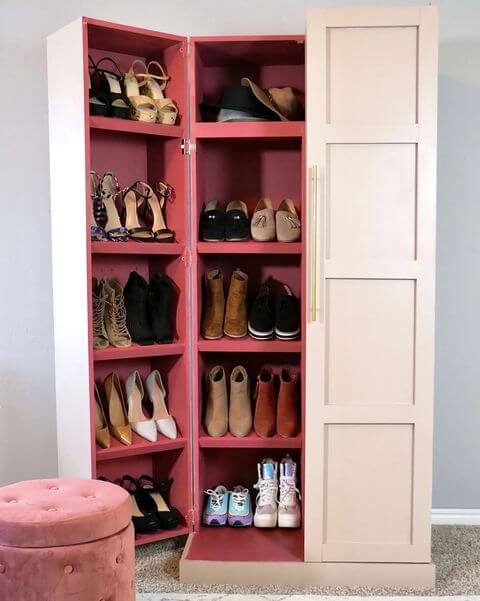 Source: The Pioneer Woman
#5. Make A Wall Shelf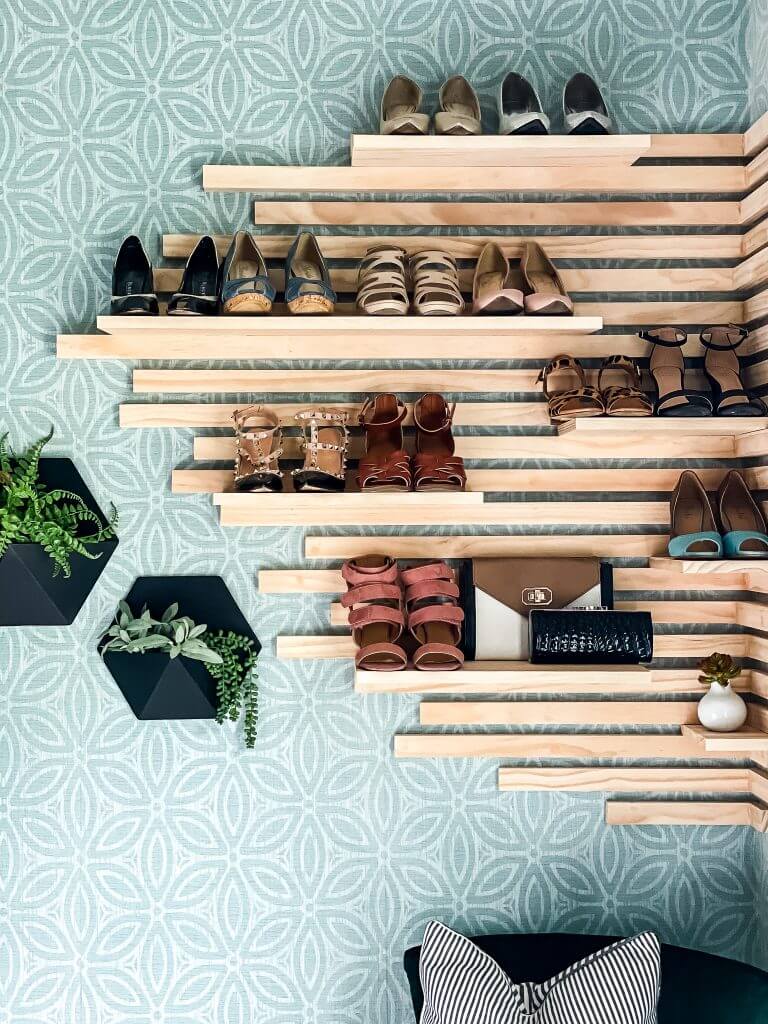 Source: Haute House Love
#6. Use Pull-Out Trays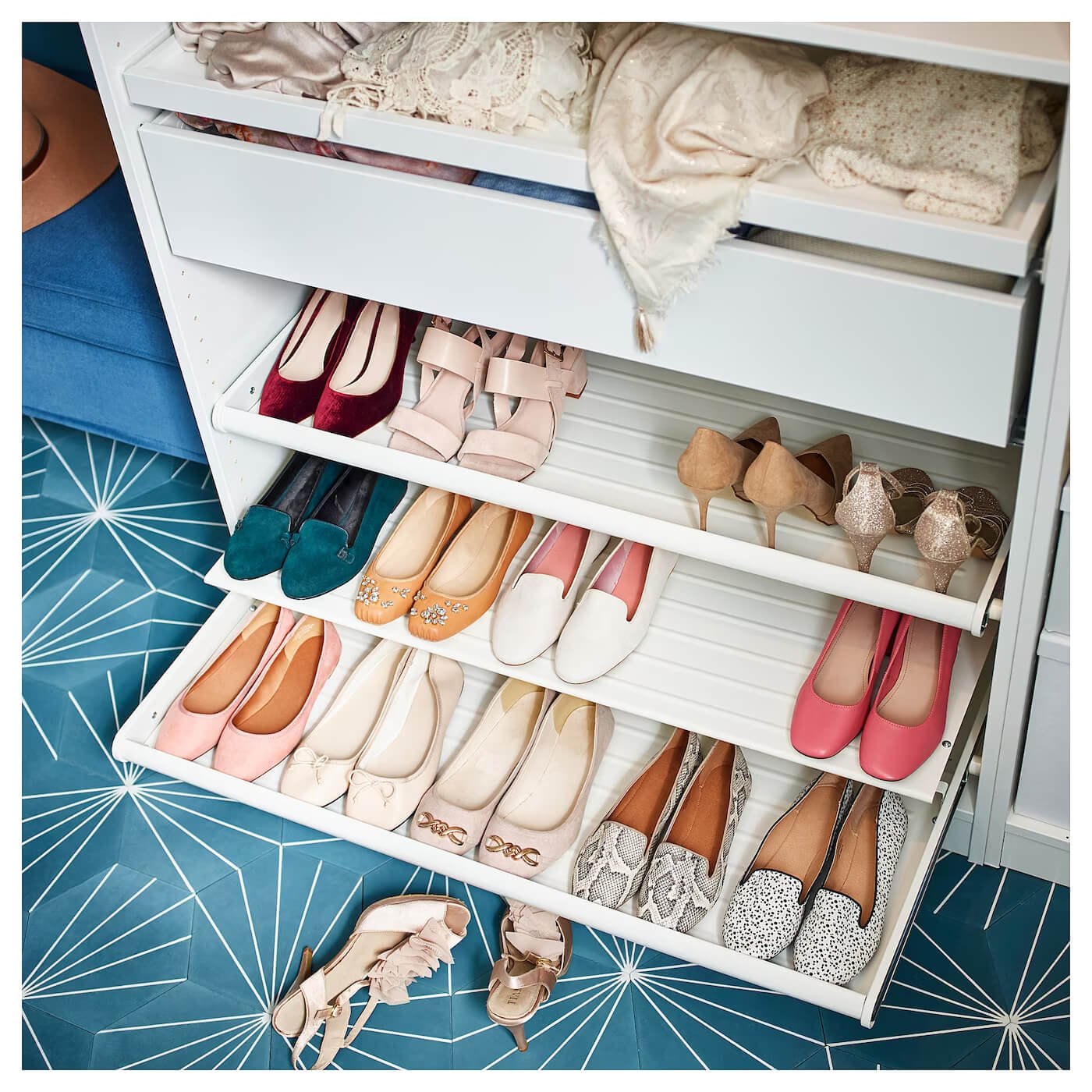 Source: IKEA
#7. DIY A Boot Rack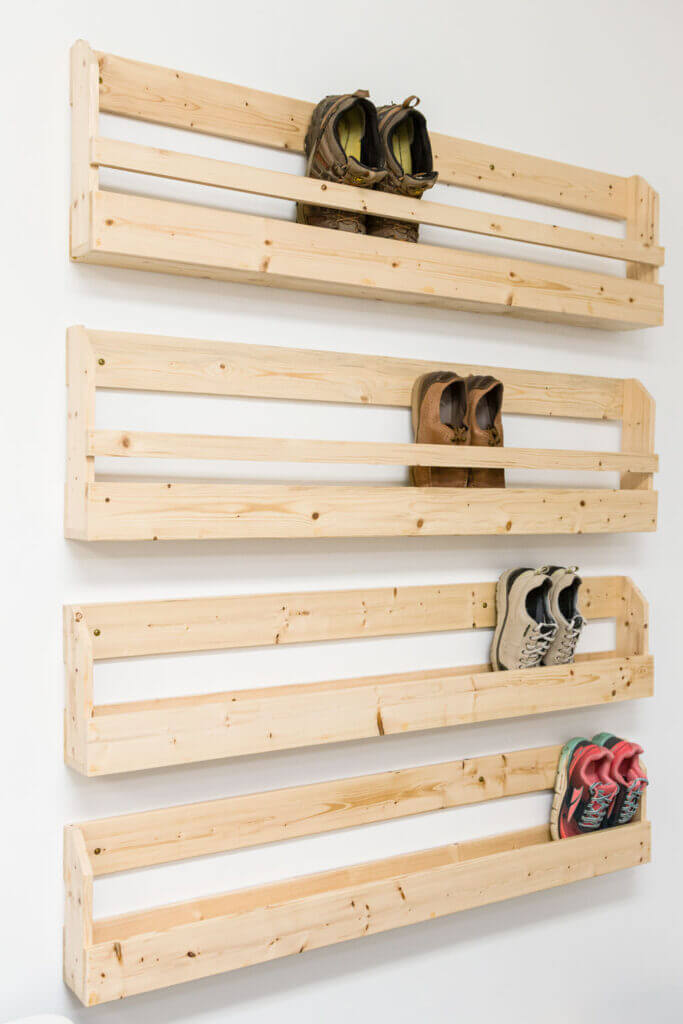 Source: Kippi at Home
#8. Hack An IKEA Cabinet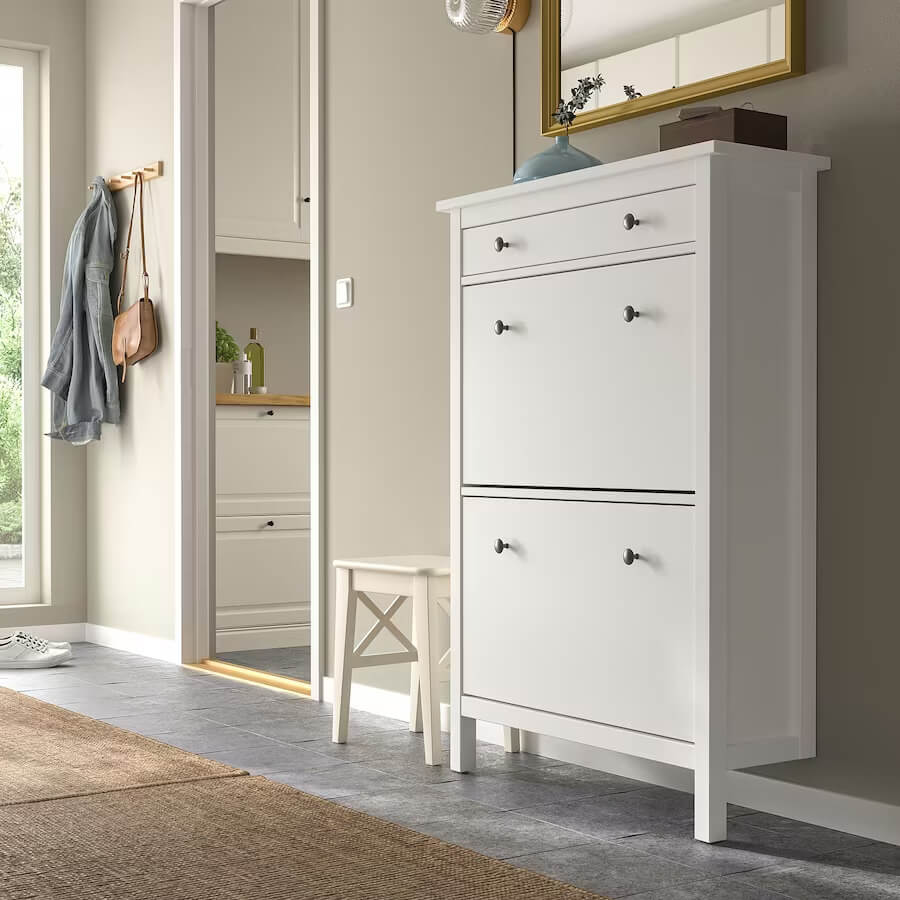 Source: IKEA
#9. Where's Your Pipe PVC?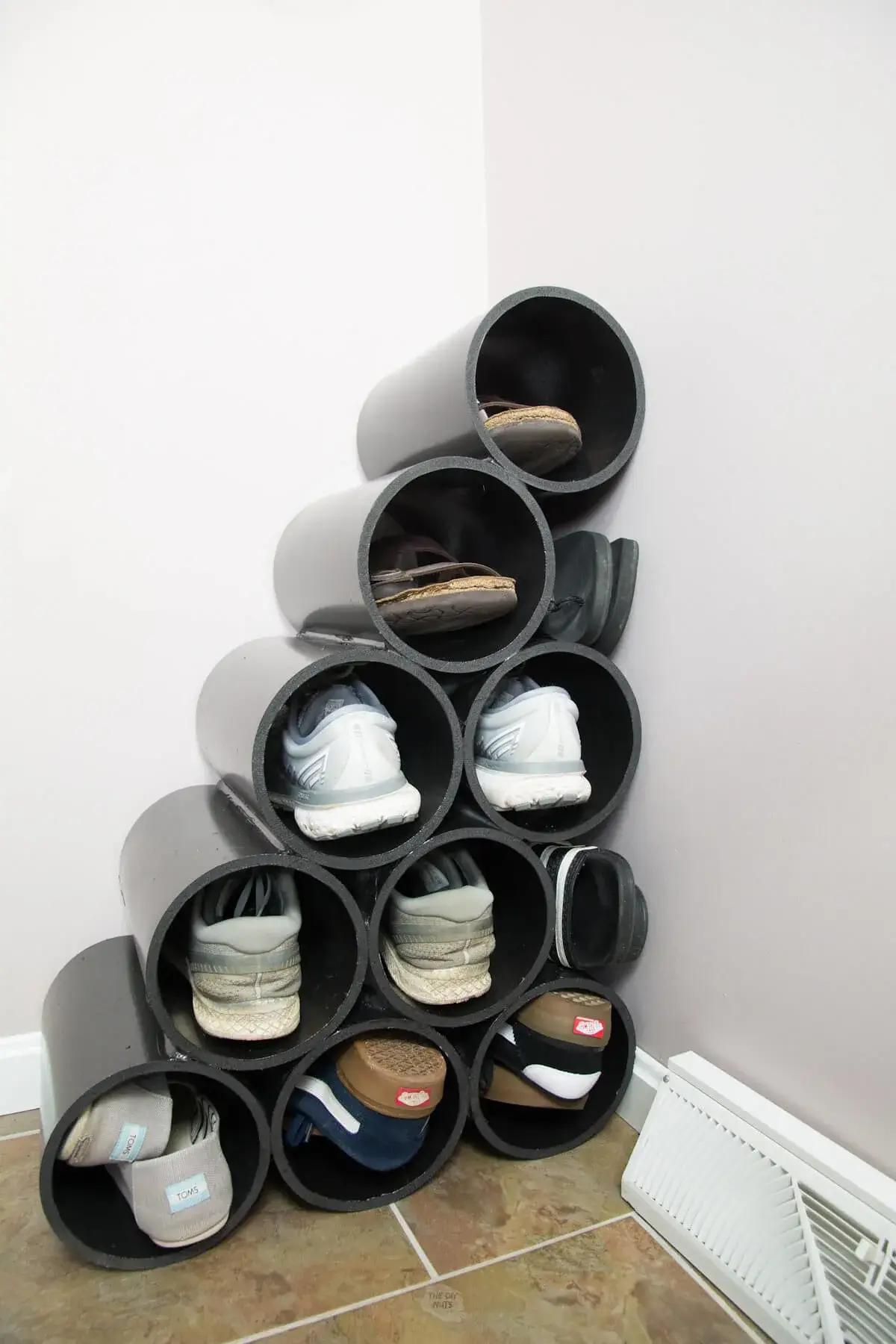 Source: The DIY Nuts
#10. Create Built-In Storage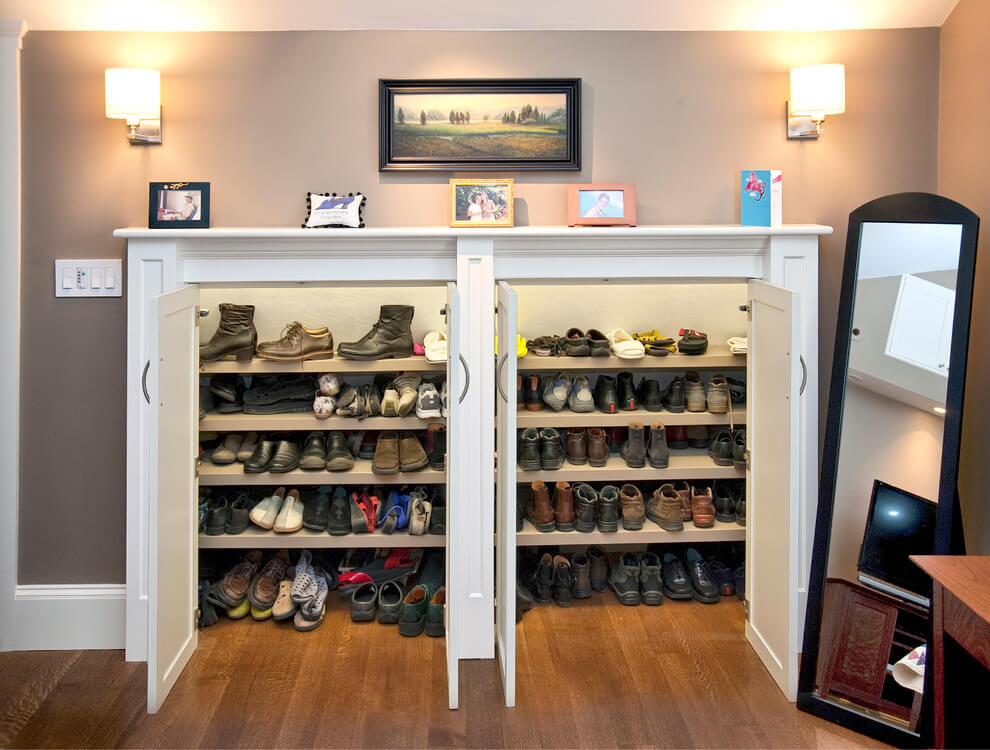 Source: Homedit
#11. Utilize Crates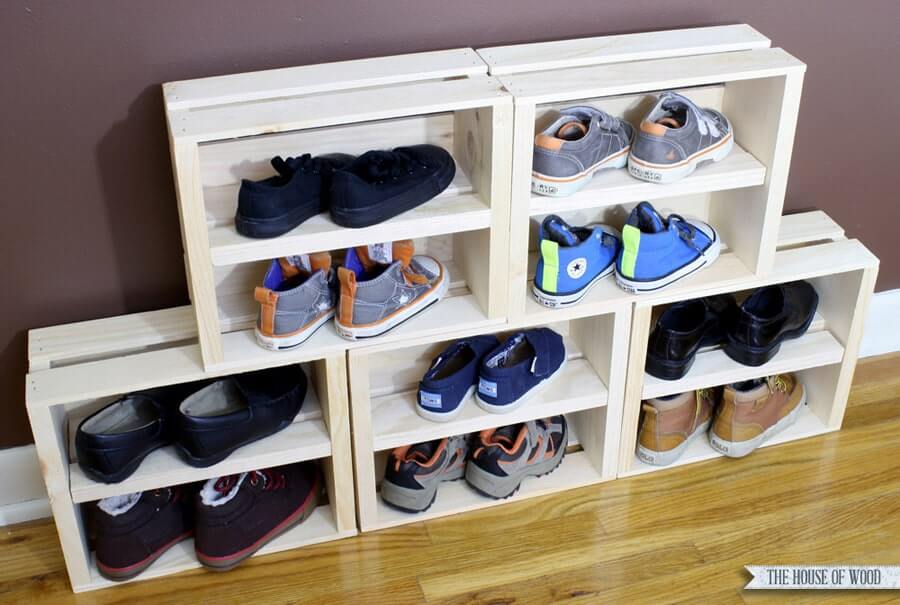 Source: Jen Woodhouse
#12. Turn To Metal Shelving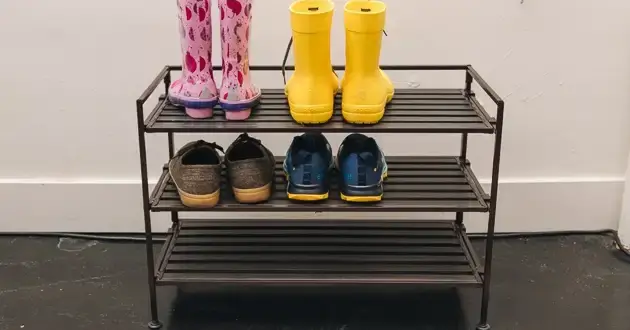 Source: The New York Times
#13. Build An Entryway Cabinet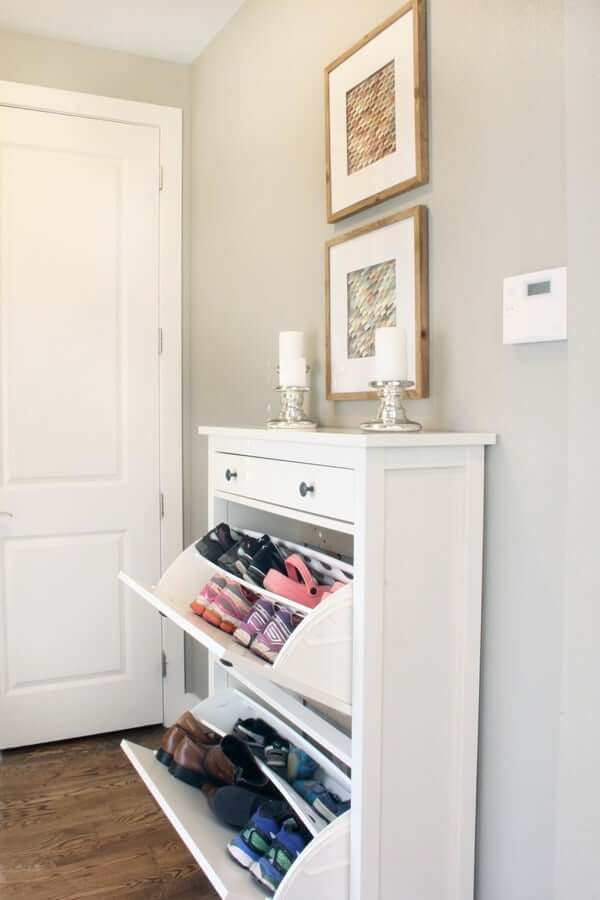 Source: Making Manzanita
#14. Set Up A Drop Zone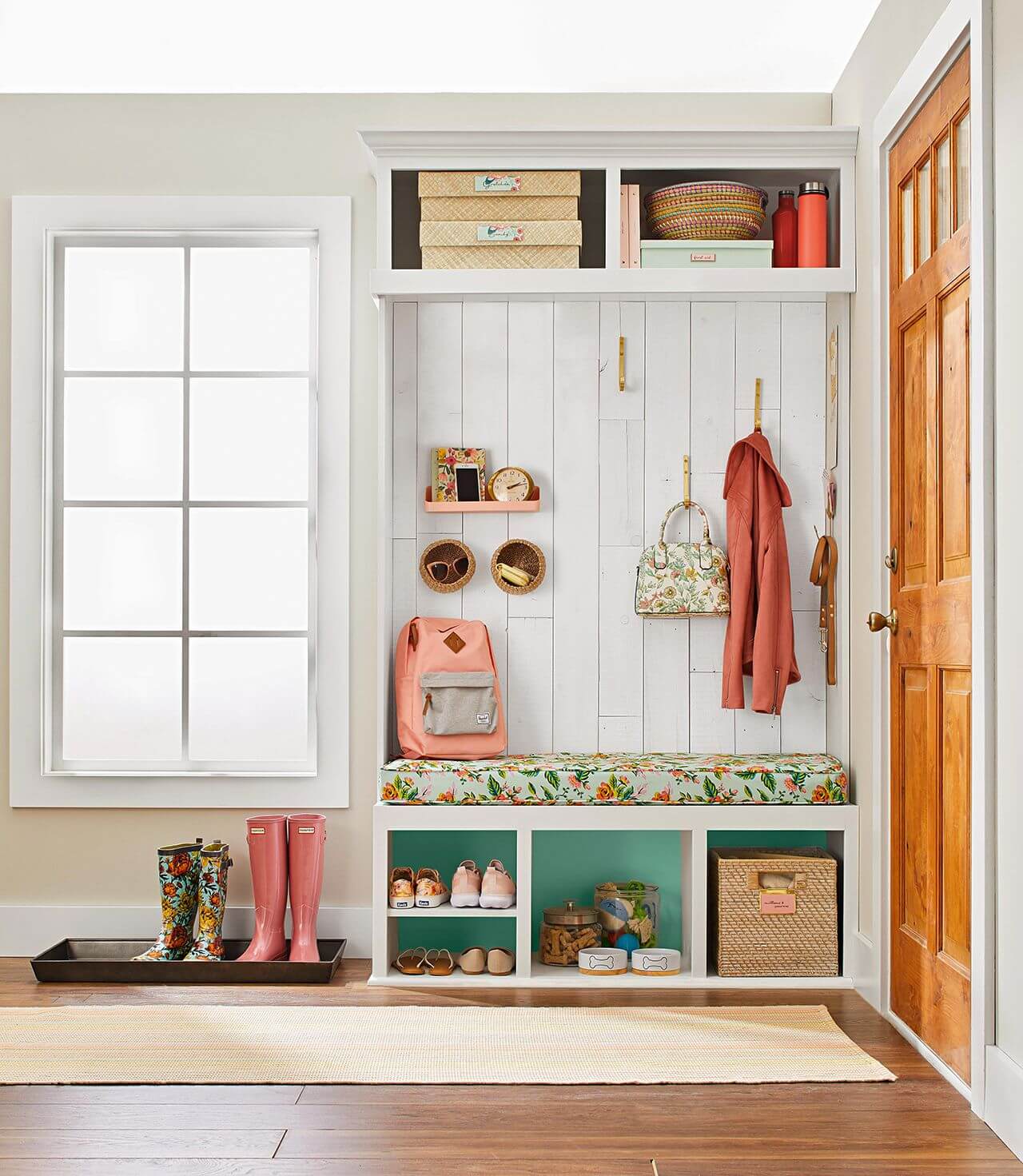 Source: Better Homes & Gardens
#15. Why Not A Wall- Mounted Rack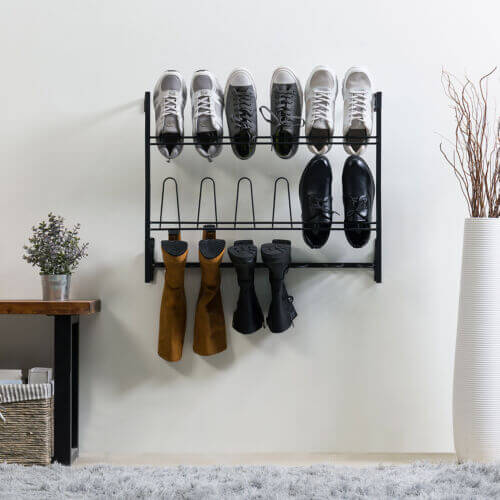 Source: eBay
#16. Let's Repurpose Cardboard Tubes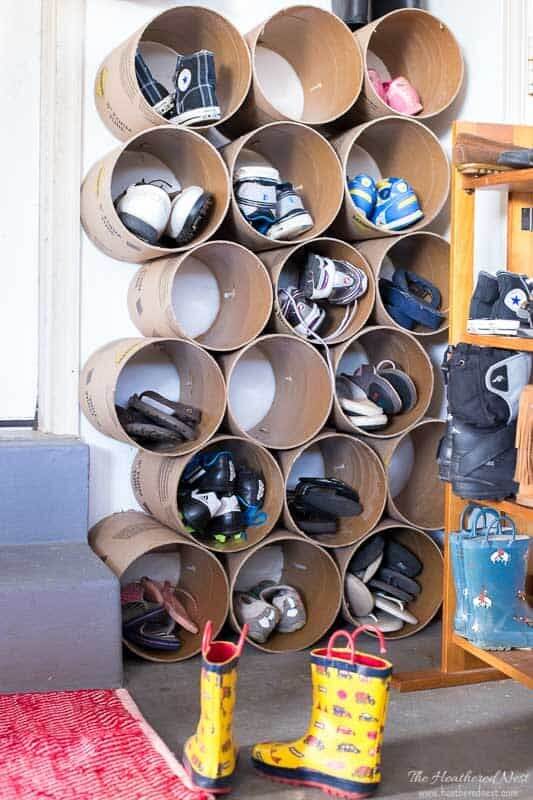 Source: Heathered Nest
#17. Make It Modern
Source: kollises.gr
#18. Include A Tray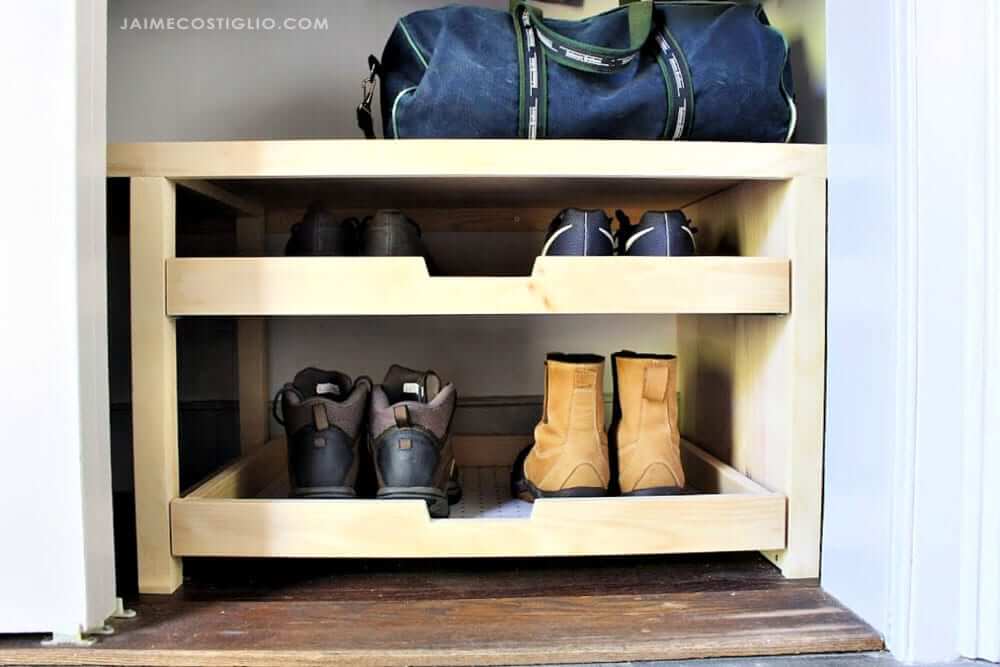 Source: Jaime Costiglio
#19. Stash With Sliding Doors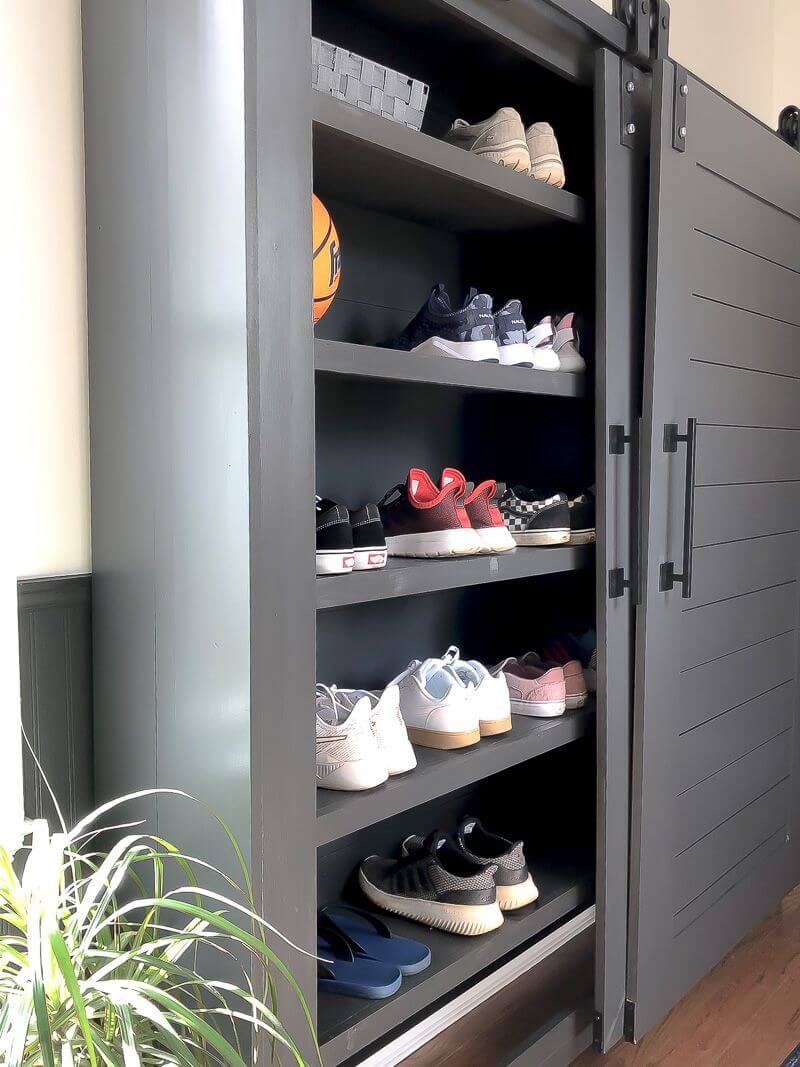 Source: Pinterest
#20. Head Under The Bed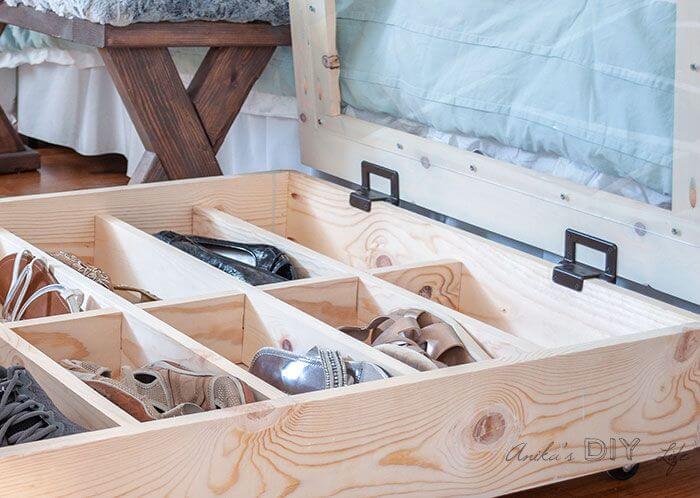 Source: Anika's DIY Life
#21. Think Vertically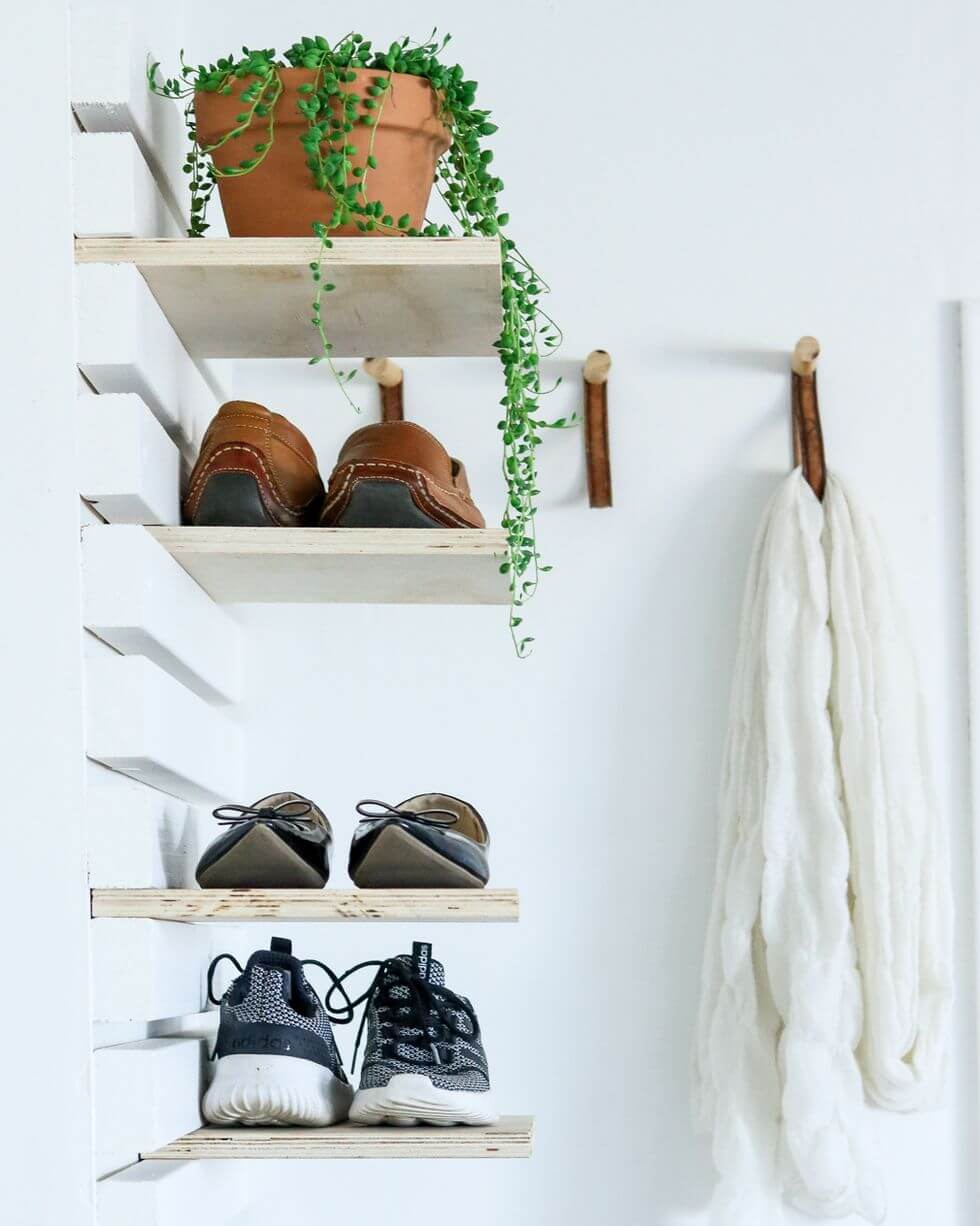 Source: Lily Ardor
#22. Make A Storage Bench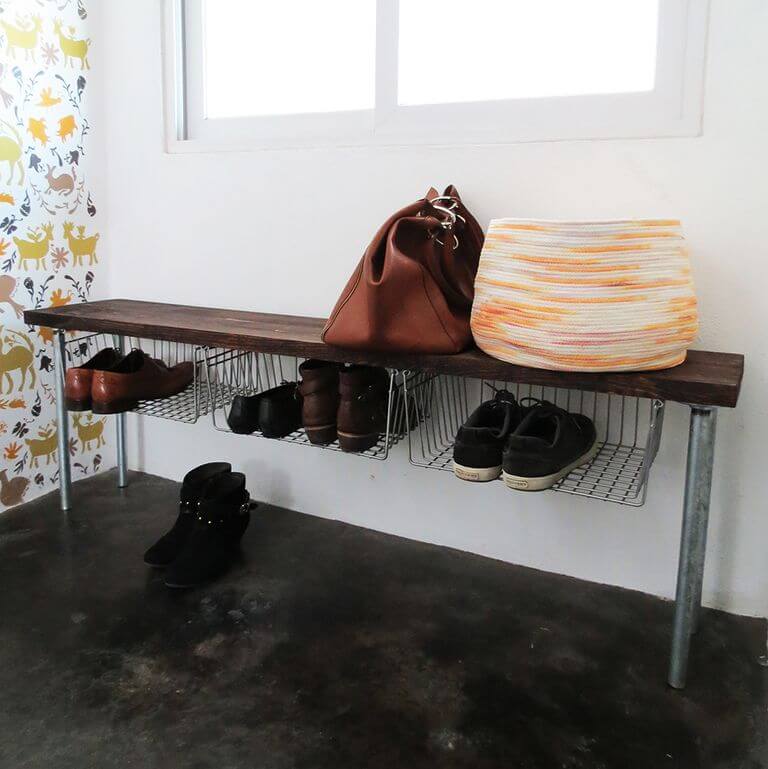 Source: Ohoh Deco
#23. Try A Geometric Look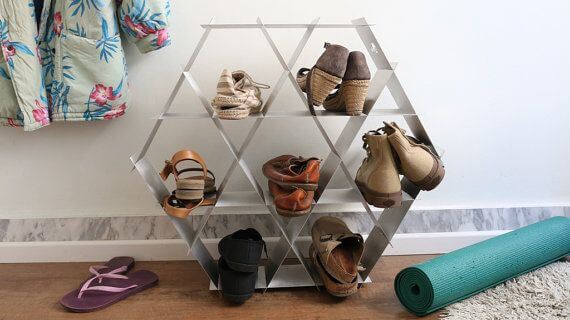 Source: Pinterest
#24. If You Have Uncountable Pair Of Shoes, Go With Floor-to-Ceiling Shelving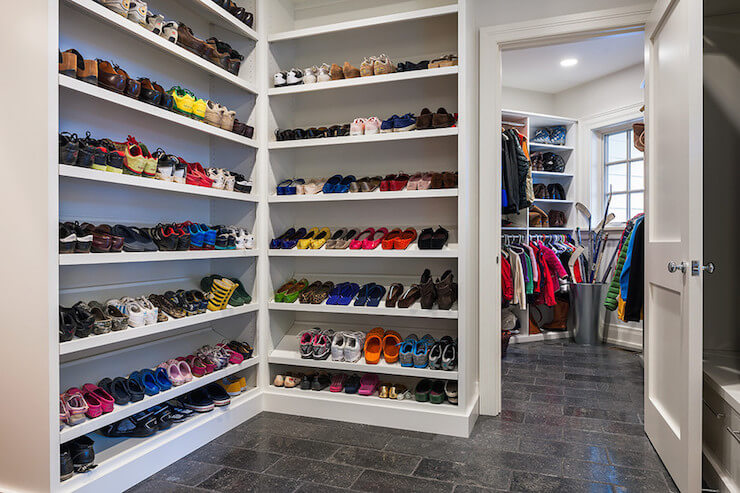 Source: Decorpad