Color is important in nail art as well. Each color has a different meaning. Utilizing various hues sets off various moods, demonstrates your sense of style, inventiveness, and personality, and conveys your emotions. It can occasionally be difficult to select the ideal nail polish for your nails from a selection of manicure color options. Even if you've decided to go with blue nails, it can be challenging to determine which pattern to use.
What Does Having Blue Nails Indicate?
Many people have painted their nails blue, light blue, or other shades of blue as a result of a current TikTok trend. In fact, it has evolved into a popular movement.
However, a lot of individuals are unsure of what this means. If you're wondering if nail polish has any hidden meaning, the answer is yes.
#1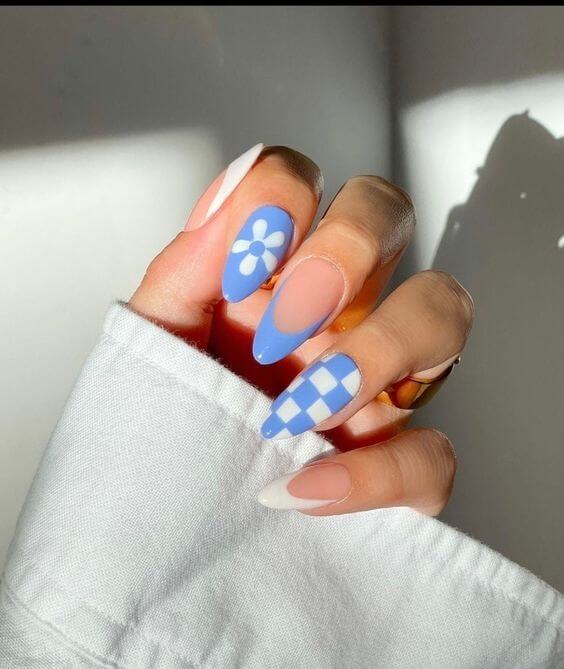 Source: unknown
In fact, a current popular issue has been what your nail polish says about you.
Black nails, for instance, may signify something quite different from blue nails.
Additionally, if you Google questions like "what does black nail paint on guys mean" or "what do light pink nails mean," the results may or may not surprise you.
Some people might think that the length of the nails has some meaning.
Some have questioned why some people grow their pinky nails long and what long nails might reveal about a person.
#2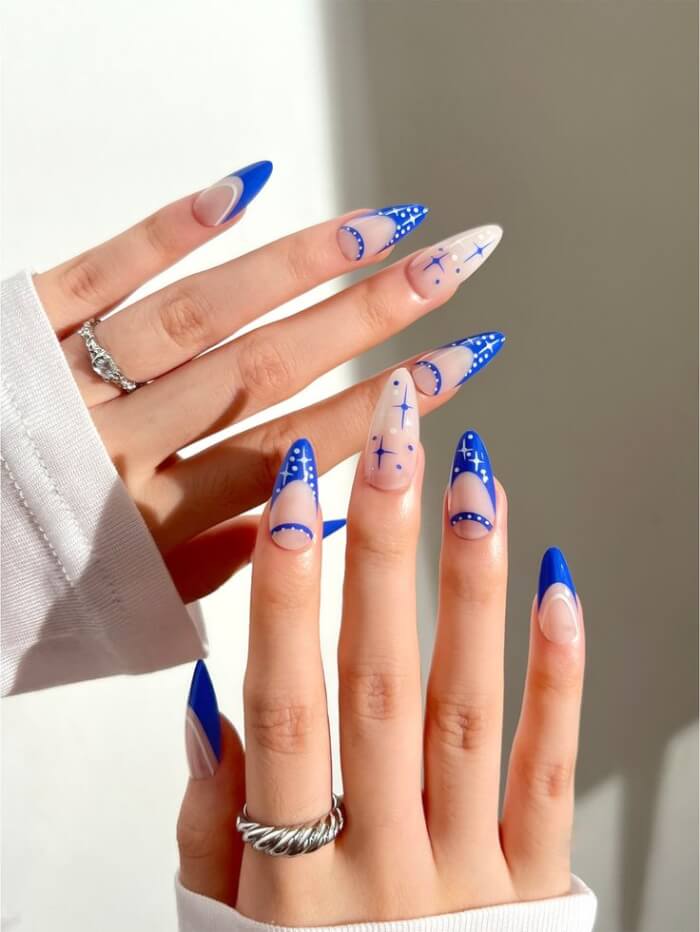 Source: unknown
The argument is that a person's interpretation of blue nail polish may or may not be important. It largely depends on the individual.
We will present some blue nail ideas and designs in today's article for your inspiration.
Popular Blue Nail Art Designs:
There are some types of blue nails that are more popular right now than others.
Floral Nails: These flower nails are still popular and have been for a while. You'll find many different flower blue nail designs in the pictures below, including tiny flowers, an accent nail, and more.
#3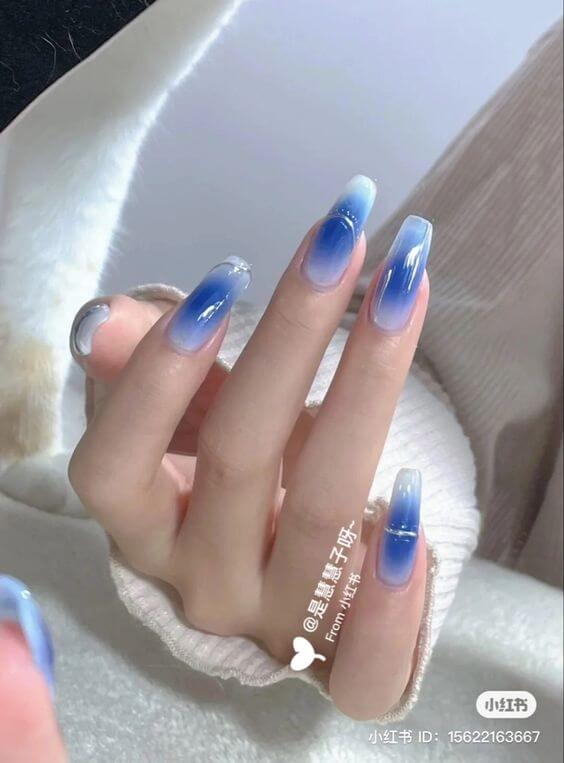 Source: unknown
Swirl Nails: This year's top trend in nail art is abstract, and it looks stunning on blue nails! This can be as simple or as elaborate as you wish. Additionally, swirls are fairly straightforward to create, making this a simple look for any nail technician.
Blue French Tips: At the moment, the reverse French-tip style is fashionable. Basically, it means that you use blue nail polish instead of the traditional white. For a unique appearance, use different shades of blue rather than all the same color.
Marbled Nails: We adore the monochromatic marbled nail trend, particularly with darker blue nails!
But to be completely honest, a mix of designs is currently the most fashionable. For a really trendy blue nail manicure, apply a different design or color to each nail and mix and match these different ideas!
Finally, let's scroll down to see our gorgeous blue nail collection!
#4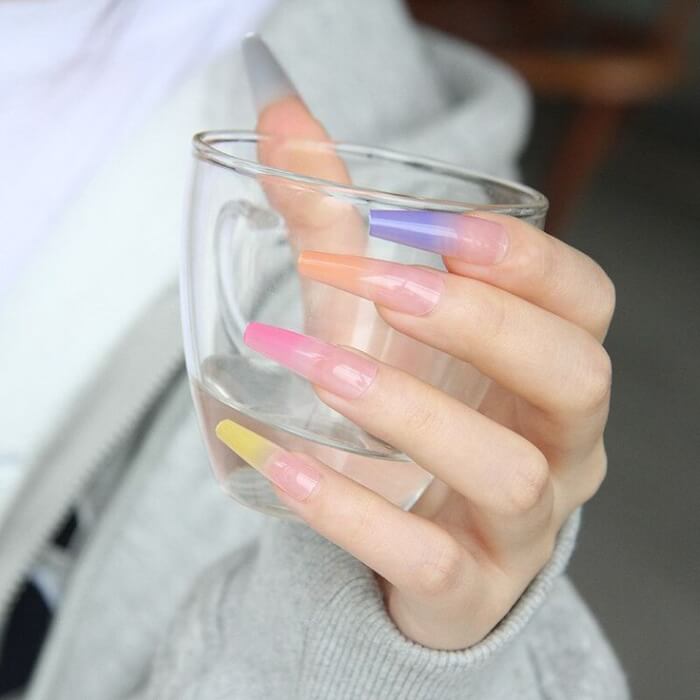 Source: unknown
#5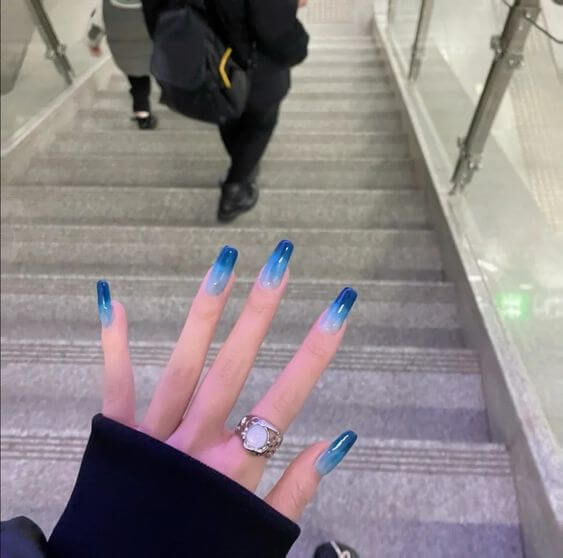 Source: unknown
#6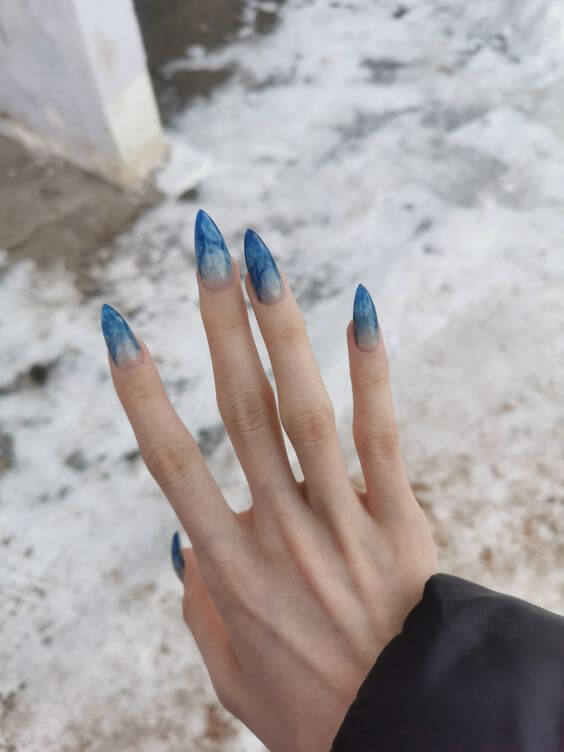 Source: unknown
#7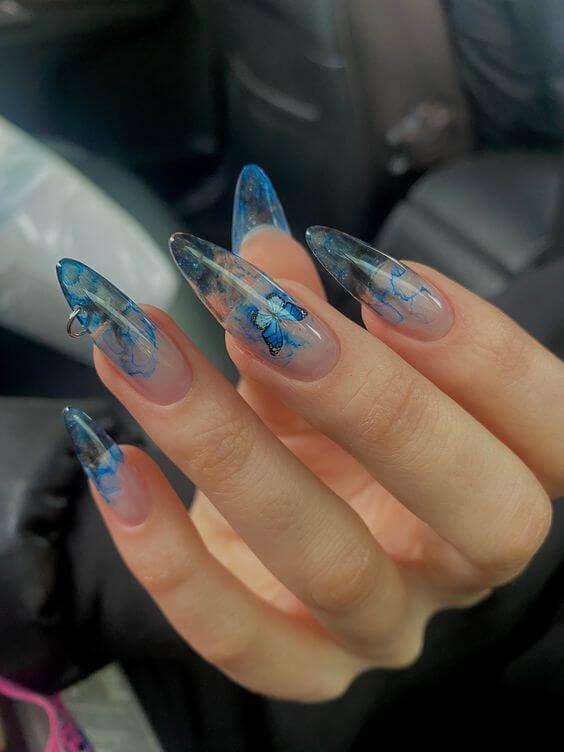 Source: unknown
#8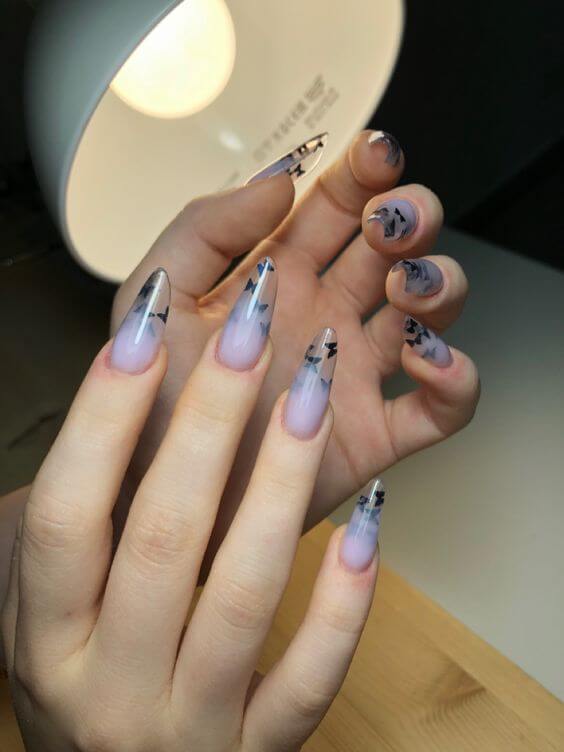 Source: unknown
#9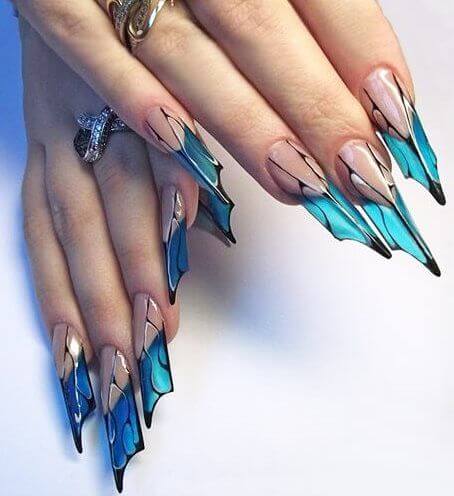 Source: unknown
#10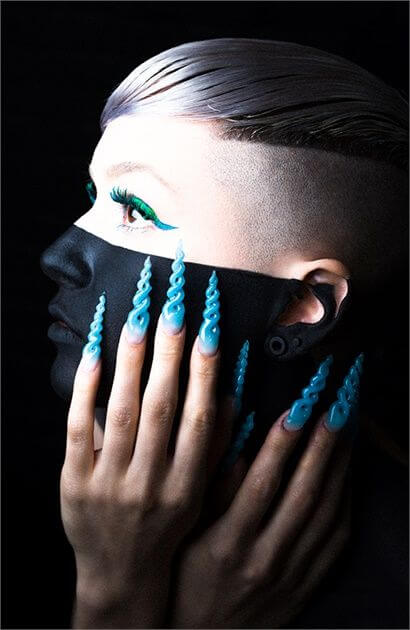 Source: unknown
#11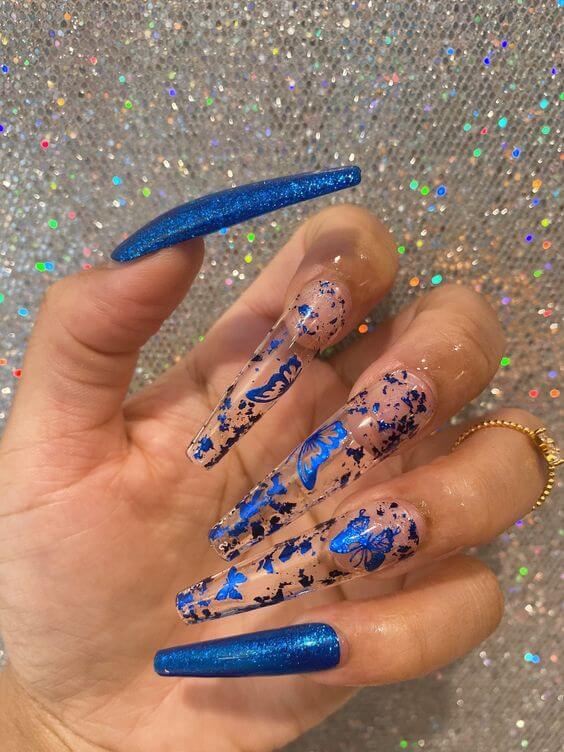 Source: unknown
#12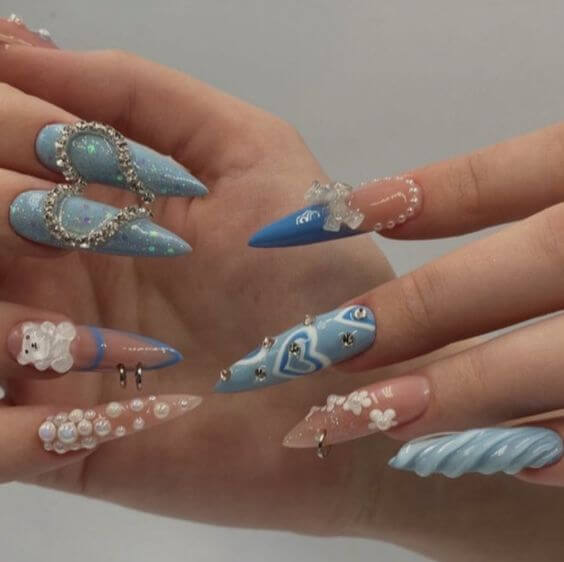 Source: unknown
#13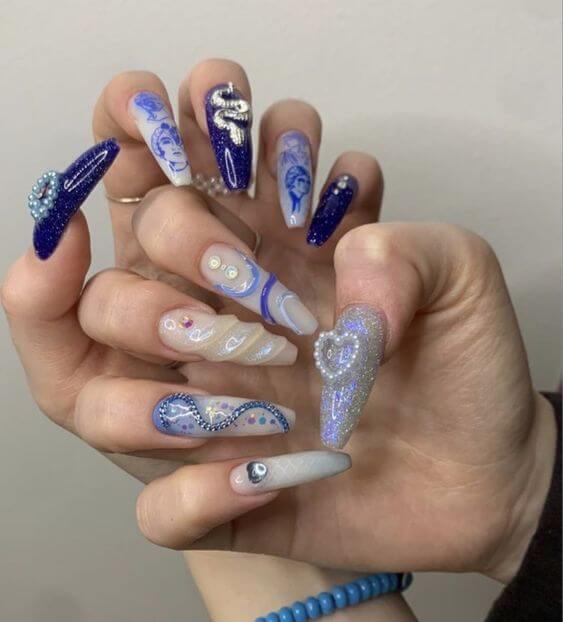 Source: unknown
#14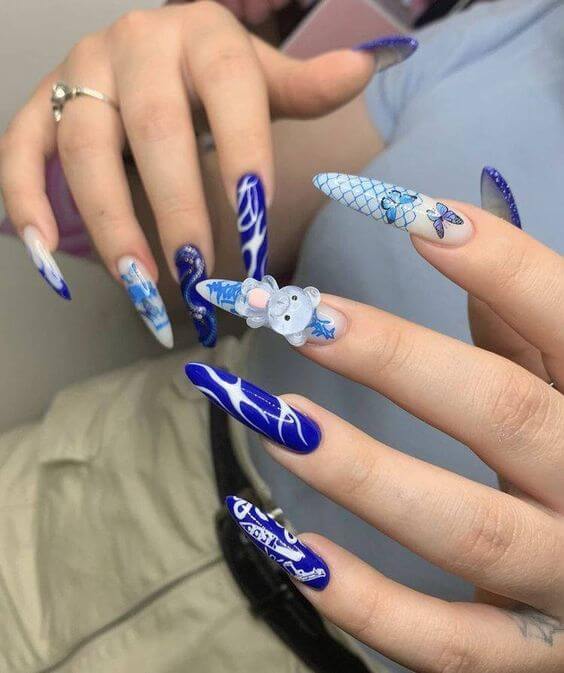 Source: unknown
#15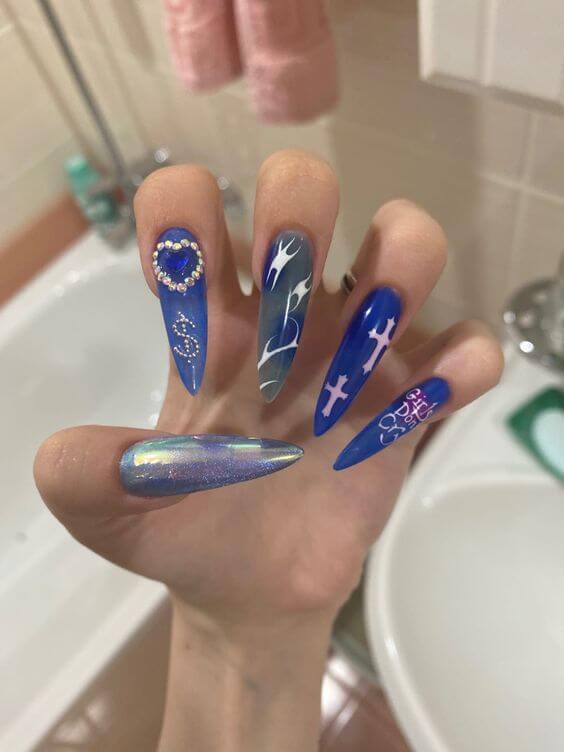 Source: unknown
#16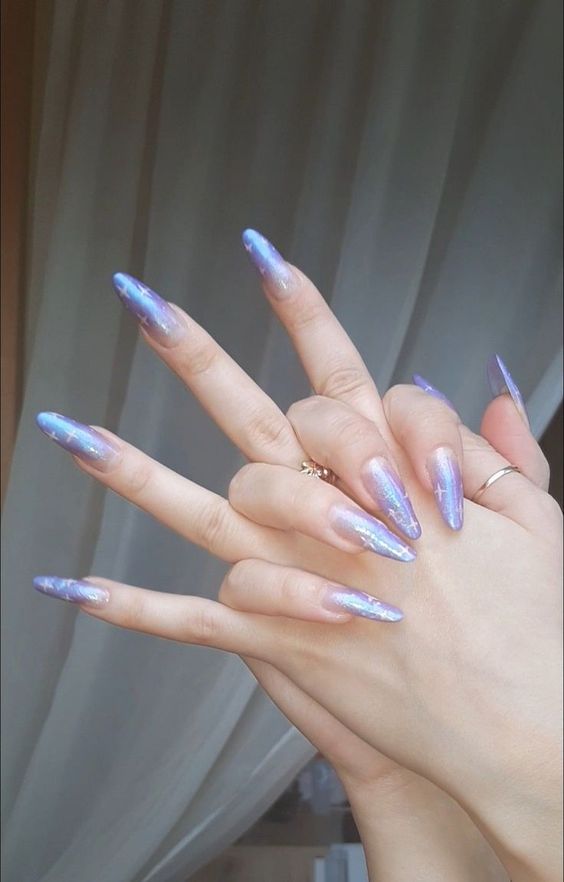 Source: unknown
#17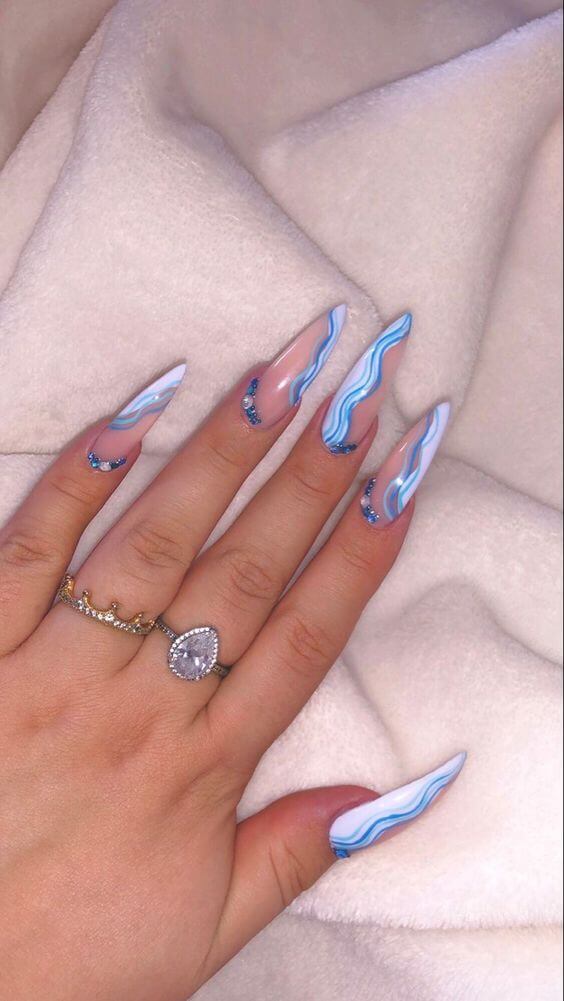 Source: unknown
#18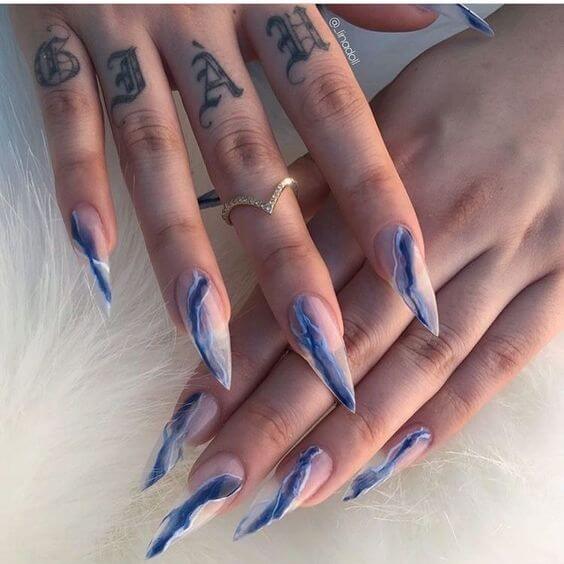 Source: unknown
#19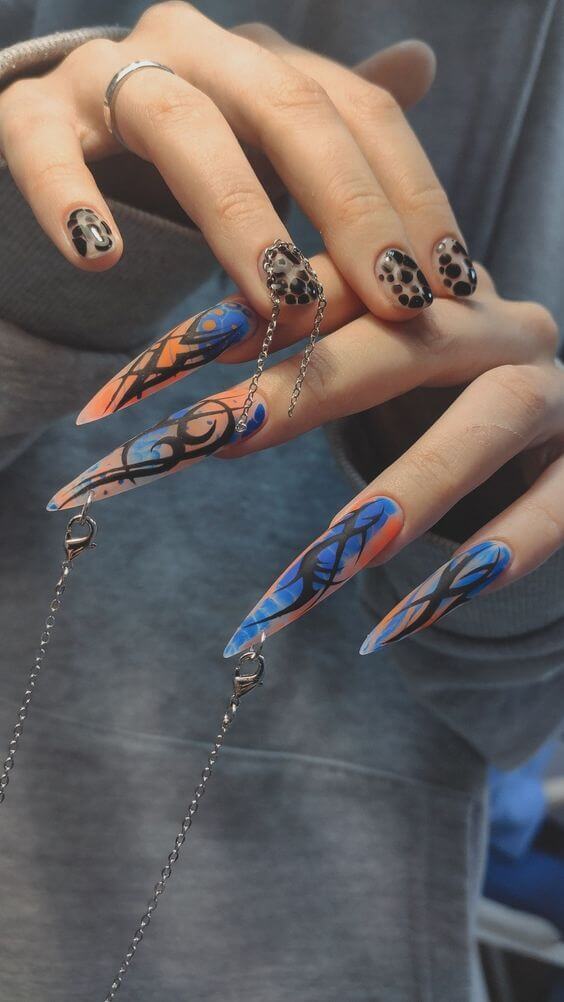 Source: unknown
#20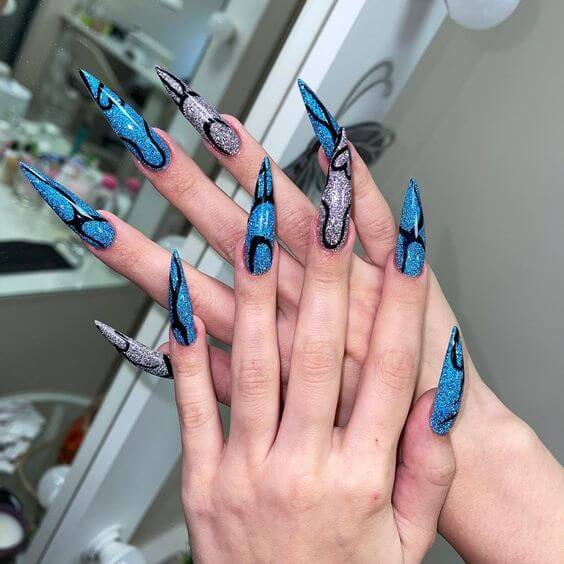 Source: unknown
#21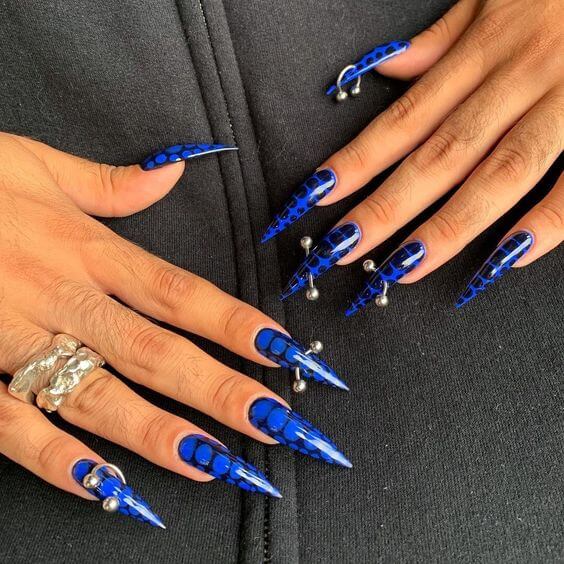 Source: unknown
#22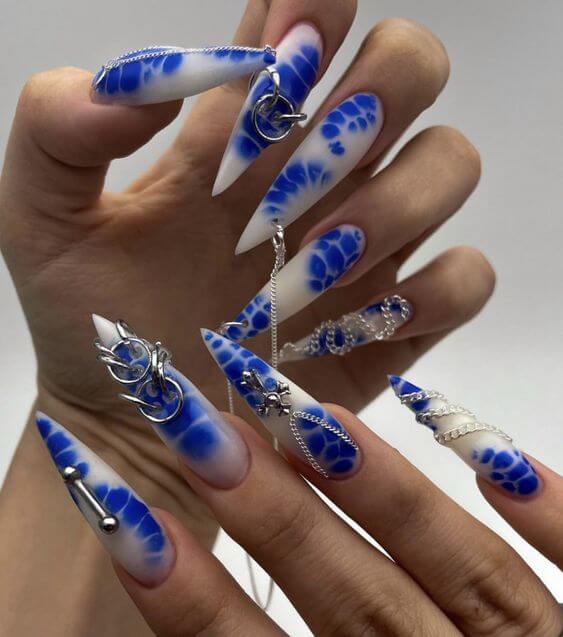 Source: unknown
#23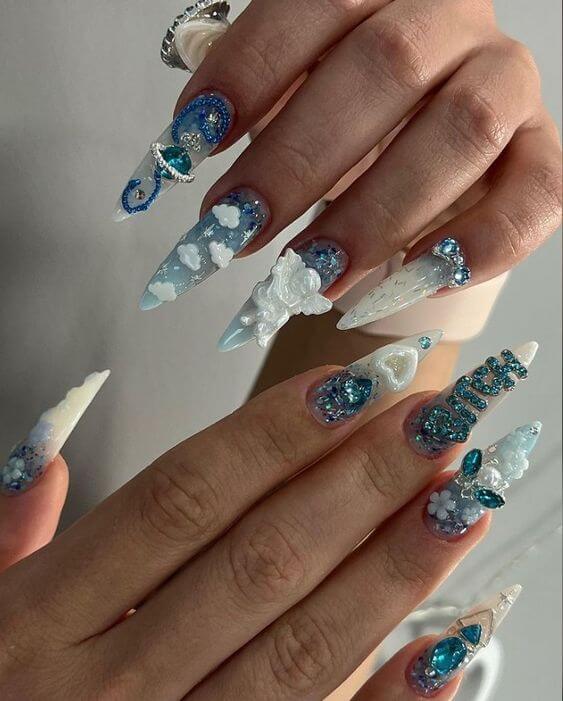 Source: unknown
#24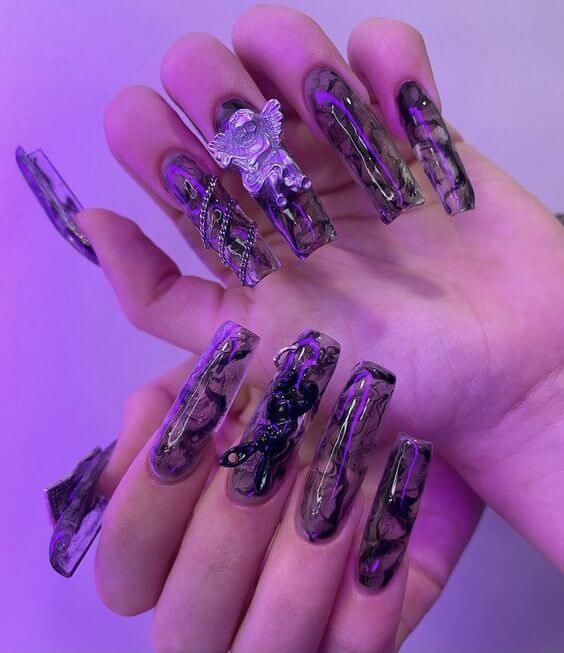 Source: unknown
#25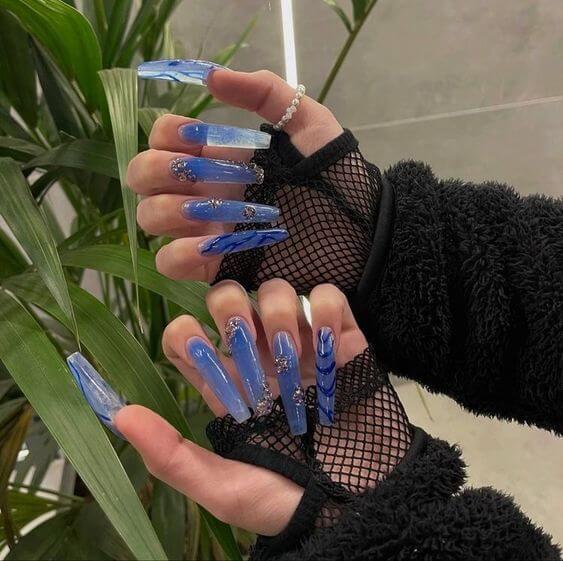 Source: unknown
#26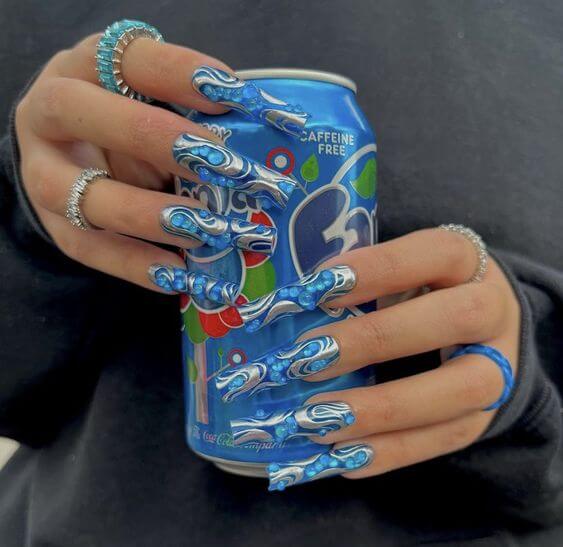 Source: unknown
#27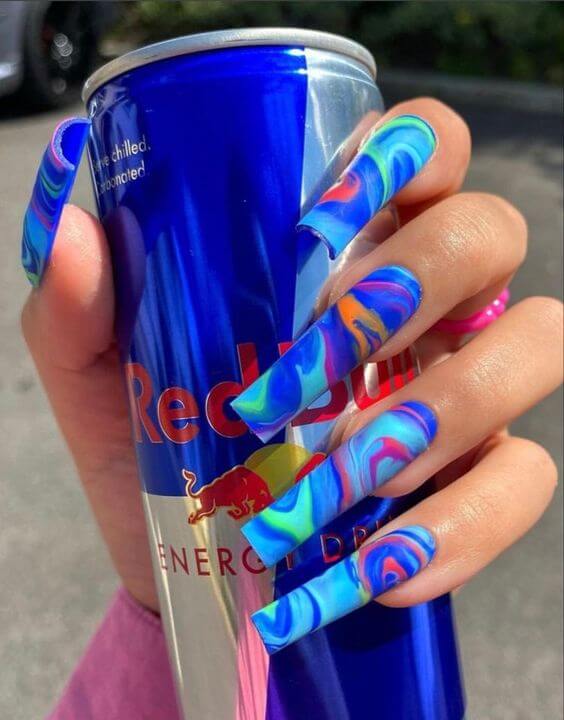 Source: unknown
#28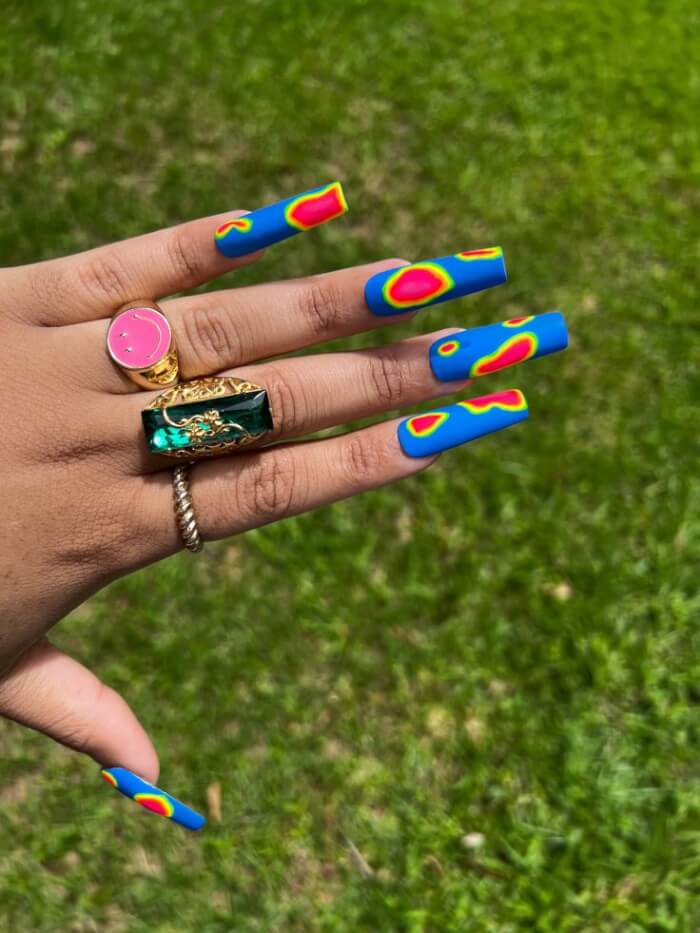 Source: unknown
#29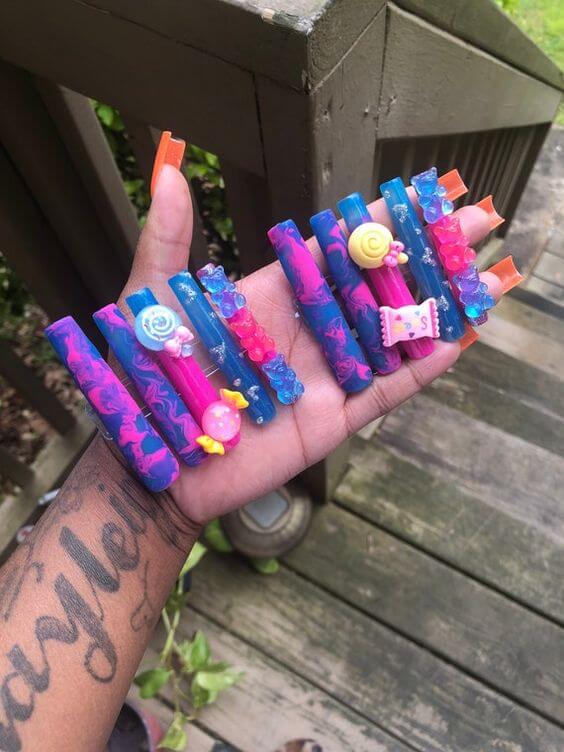 Source: unknown
#30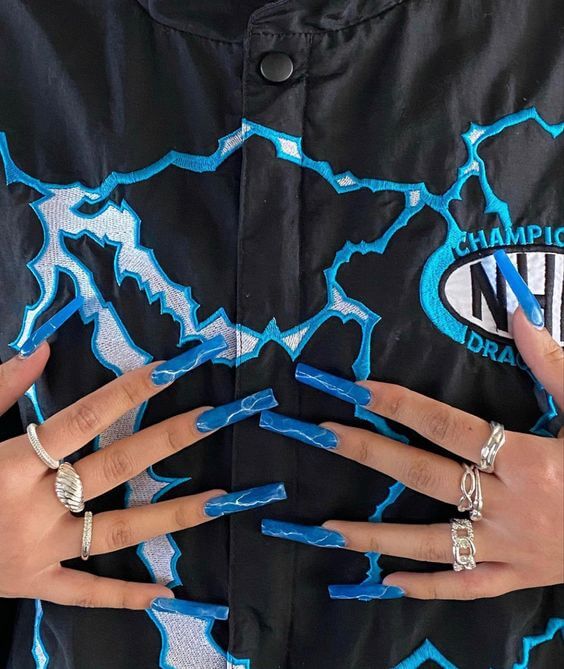 Source: unknown
#31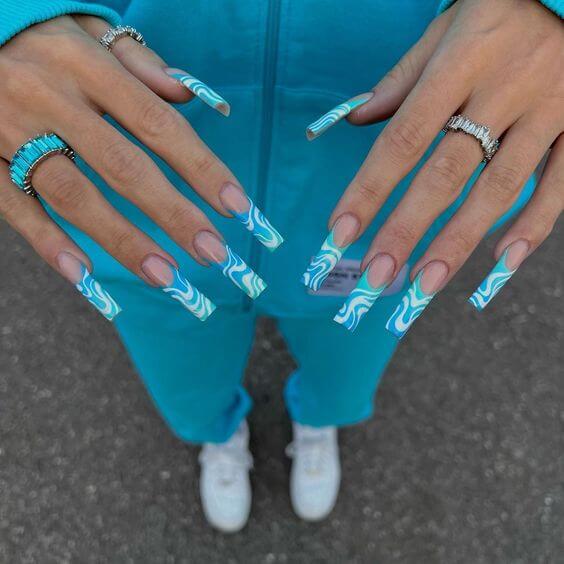 Source: unknown
#32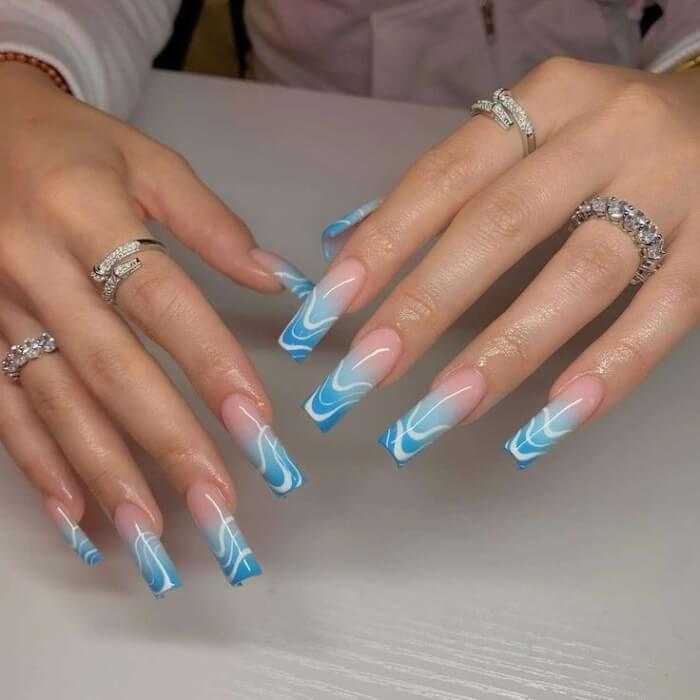 Source: unknown
#33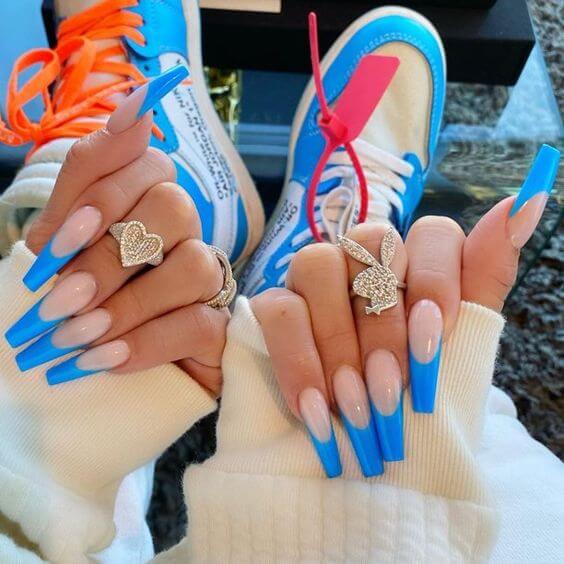 Source: unknown
#34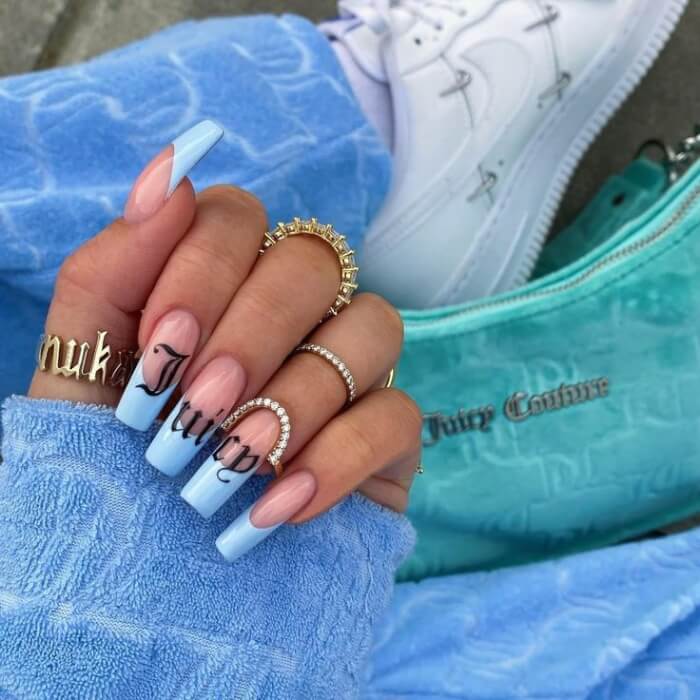 Source: unknown
#35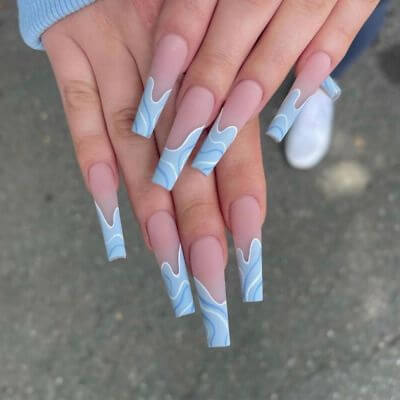 Source: unknown
#36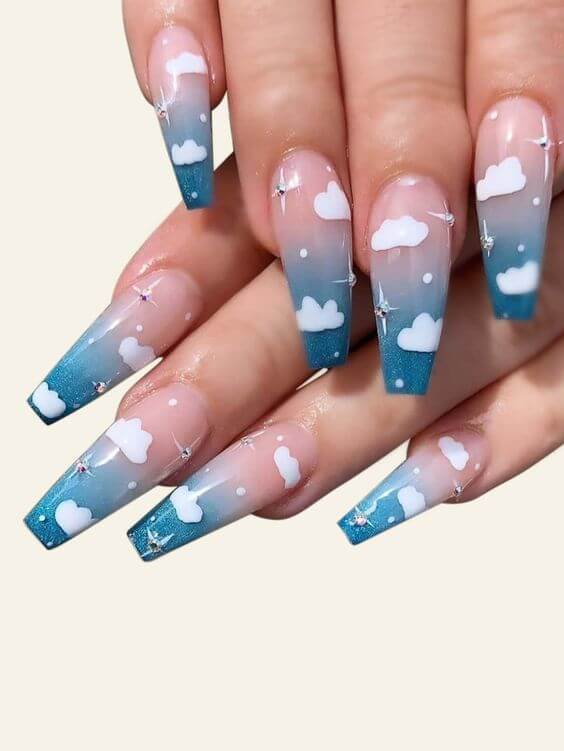 Source: unknown