Underarm skin is delicate and can be easily irritated. On top of that, the skin in this area tends to fold onto itself. All of these can cause hyperpigmentation. Dark underarm can make you uncomfortable and affect your confidence, so how can we get rid of them? Well, by gently preventing further irritation and slowly healing your skin of course!
Here are some of the best tips for minimizing irritation to the area. The key here is to be patient. The longer the pigmentation has been present, the more time it will take to remove them. Keep building good skin habits and practicing every day. It might take a while, but we promise it will be worth it.
1. If You Have an Underarm Rash, You'll Have to Treat That First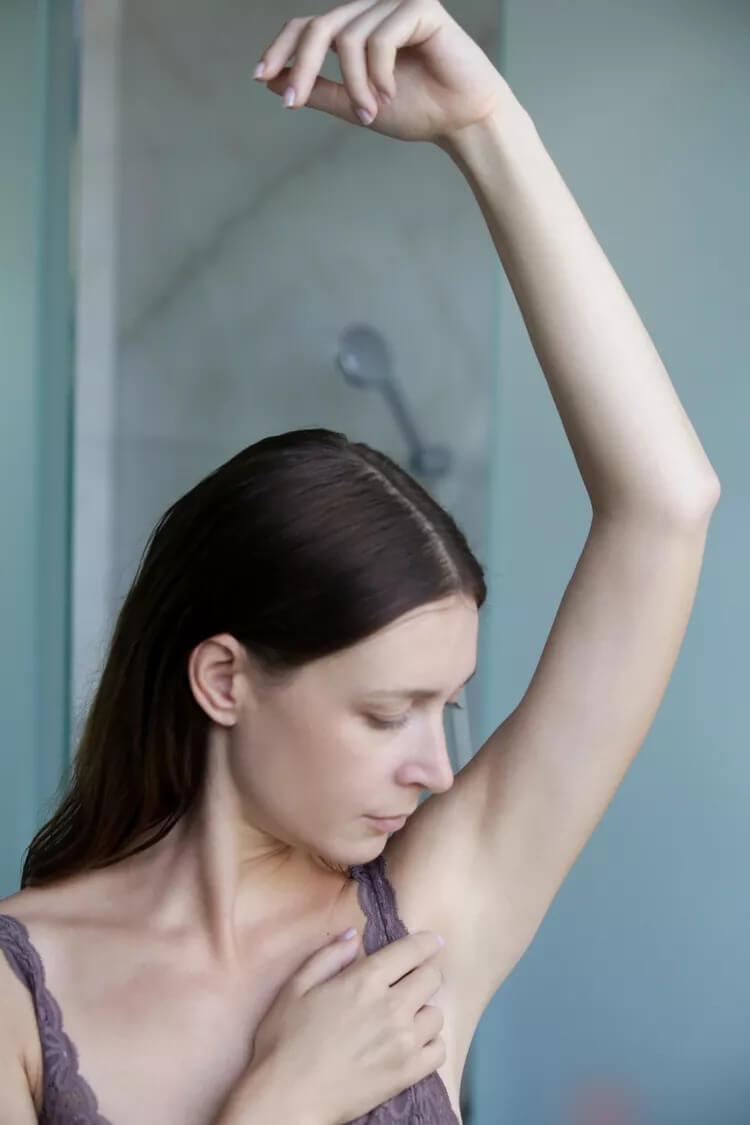 A rash is not a good sign. Redness, itching, flakiness, and rough skin surface are signs of skin inflammation. You need to deal with these symptoms first before trying any brightening method. Diving head-first into skincare without knowing what your skin needs is always a recipe for disaster. You can have a thorough check with your dermatologist to find out the cause of your rash.
Any treatments will be ineffective until the inflammation has been diagnosed and controlled. To maximize the result and minimize the time you have to spend, pay attention to your skin problems first.
2. Optimize Your Shaving Routine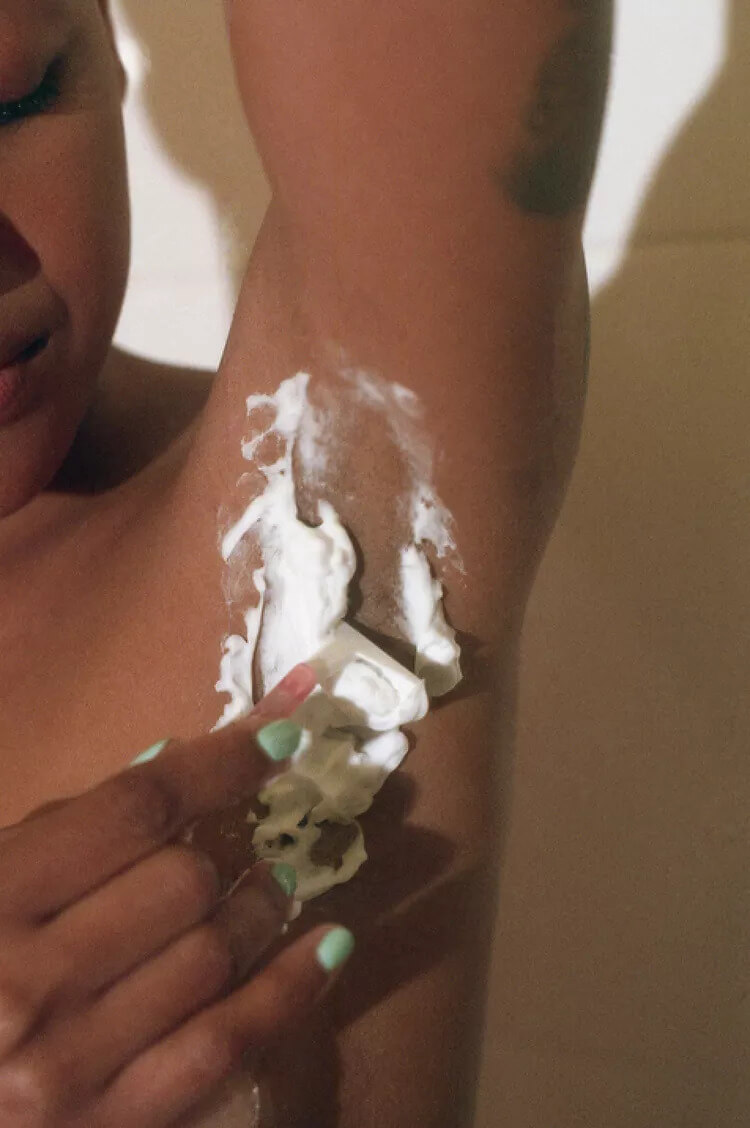 The key to removing hyperpigmented underarm is to avoid irritated skin. Shaving cream can be irritating to the skin. If you shave, then make sure to let the shaving cream sit on the skin for 15–30 seconds before shaving. You should also replace your blades frequently as dull blades can cause damage to the skin.
Pay attention to your belt and jewelry. If you often have rashes from certain metal accessories, chances are, you are probably allergic to your razor blade. Waxing or laser hair removal is a better method in this case.
3. Introduce a Combination of Gentle Physical and Chemical Exfoliants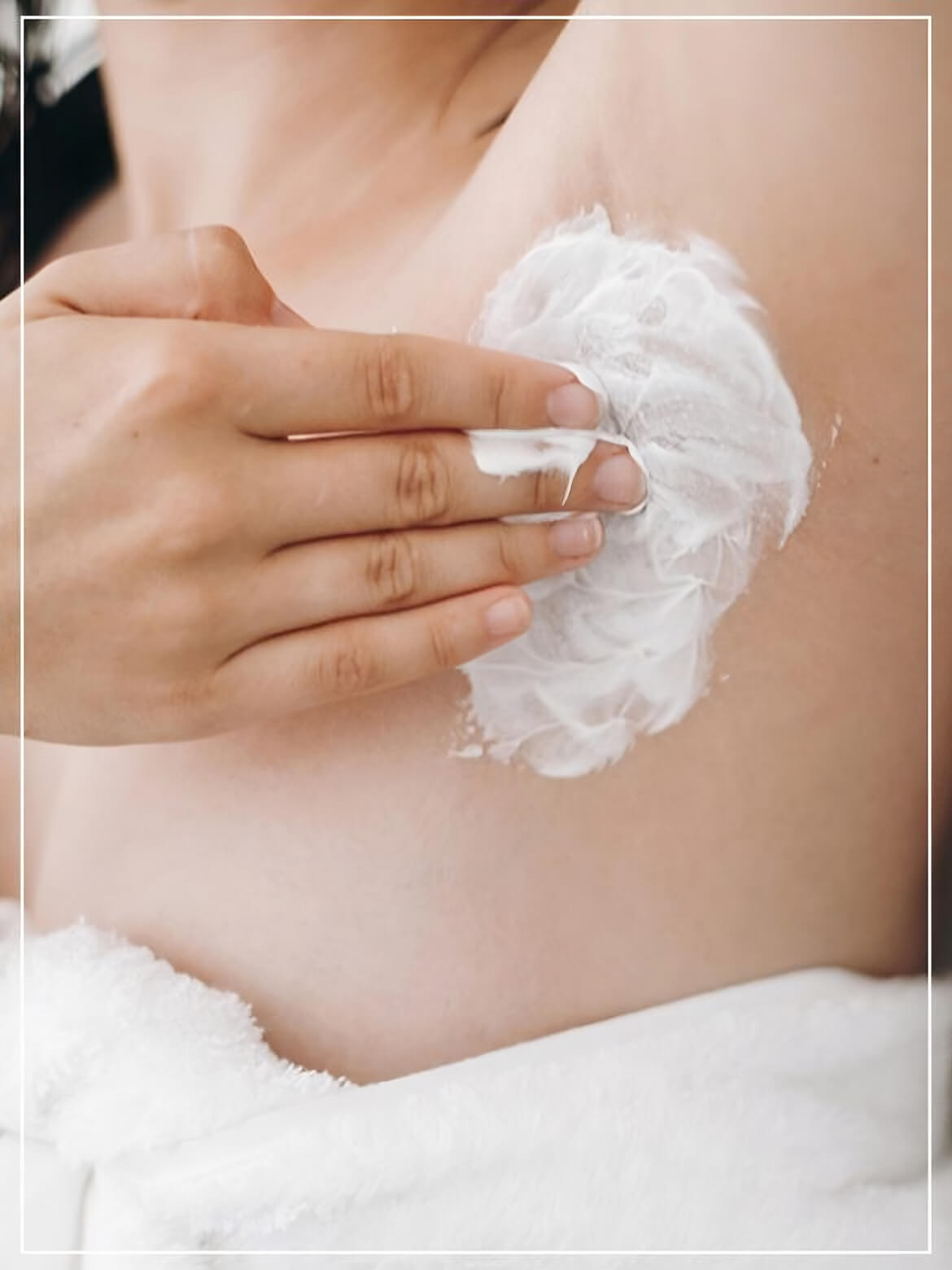 As we said before, avoiding irritating your skin is the key here. You don't want to scrub the hell out of your underarms. Physical pressure can't solve hyperpigmentation. It can even worsen your condition. Using a gentle combination of chemical and physical exfoliators is a better way to clean your skin of dead cells. Less pressure equals less irritation, which can prevent darkening underarms.
4. Switch to a Hypoallergenic Deodorant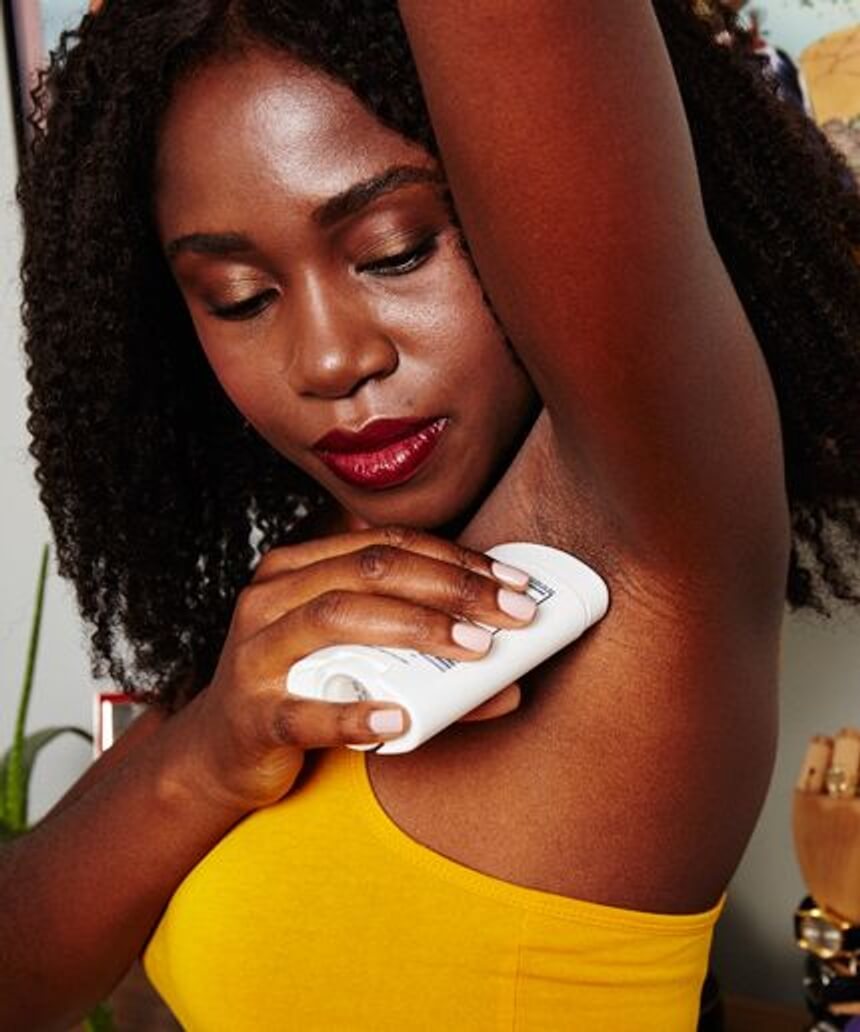 Natural deodorants do not limit sweating. On top of that, many of them are highly fragranced. These plant-based fragrances can cause allergies, which is the last thing you want. Another common ingredient in natural deodorants that you might want to avoid is sodium bicarbonate.
If your underarm skin starts darkening after using a new deodorant, you should switch to a hypoallergenic antiperspirant. A deodorant without sodium bicarbonate can also be a great choice.
5. Professional Laser and Microneedling Treatments Can Help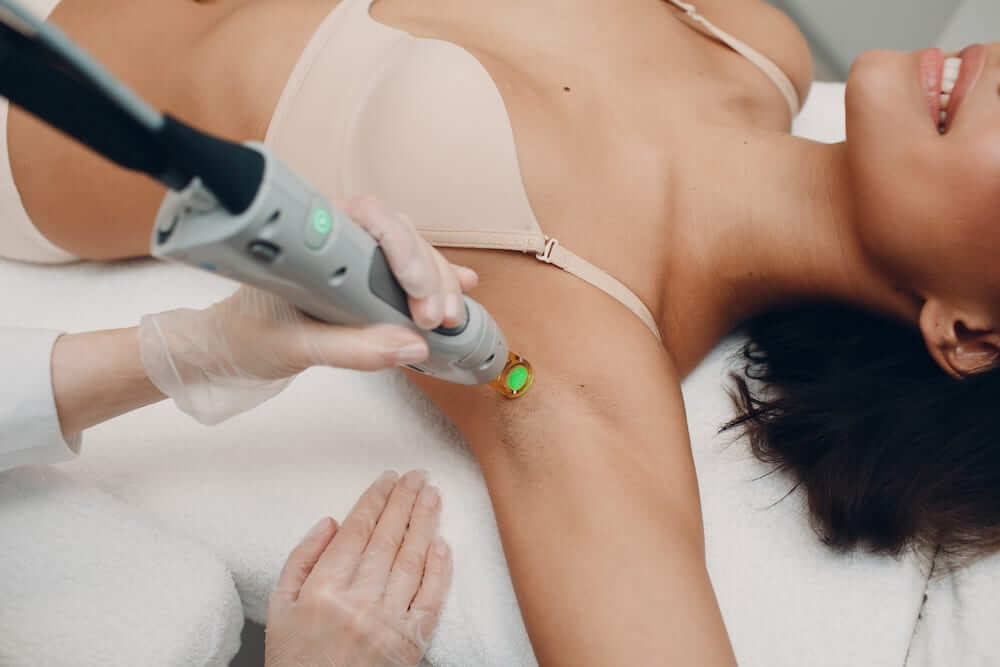 With more severe cases, we recommend a procedural-based approach. You can solace your problems with microneedling, chemical peels, and low-fluence laser therapy. However, these methods should not be tried at home. Your underarm skin is very delicate. It's better to let professionals deal with it.