Cilantro is more than just a garnish for your tacos or a flavor booster for your curry. It's a versatile herb that can benefit your health, your mood, and your kitchen. Cilantro, also known as coriander, is rich in antioxidants, vitamins, and minerals that can help protect your body from infections, lower your blood sugar, and improve your brain function. It can also help you relax and sleep better, thanks to its calming effects on the nervous system. And if that's not enough, cilantro is easy to grow in a pot or a windowsill, so you can always have fresh leaves to add to your dishes.
To have this herb at your fingertips, scroll down to learn how to grow cilantro in water.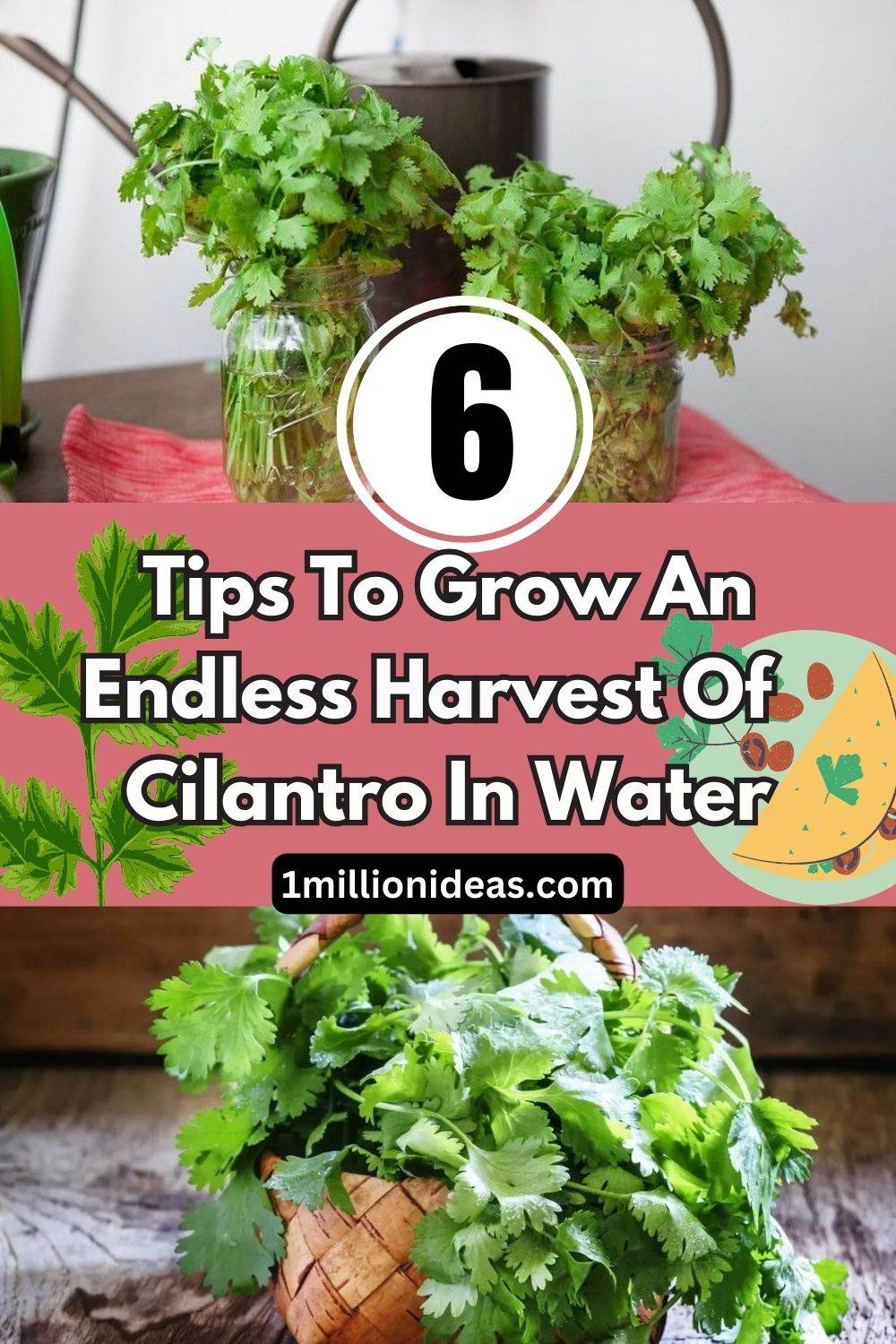 1. Seed Selection 
To have cilantro worth bragging about, begin with quality seeds. Look for organic cilantro seeds from a reputable supplier. Cilantro seeds are available at the grocery store.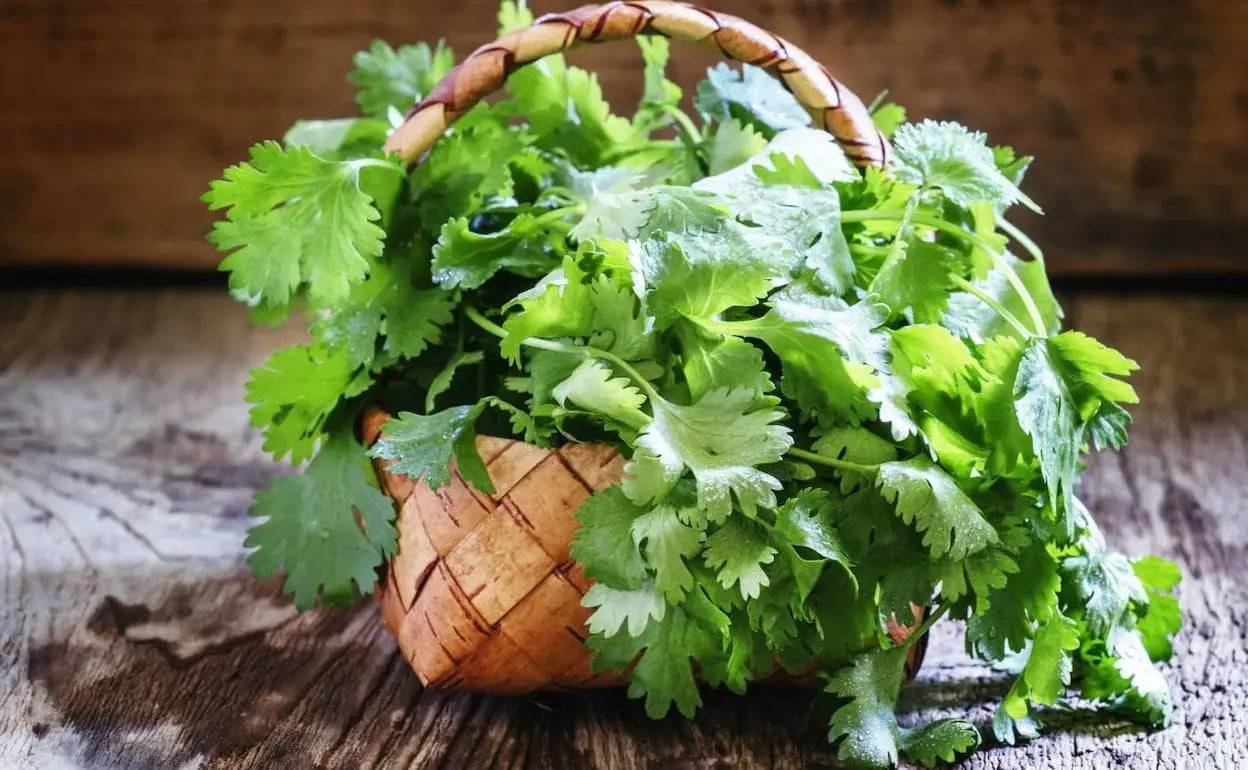 2. Container Choice
You can use any water-tight container, but clear ones are like cilantro's fancy suits – they make it look good. Make sure it's deep enough for the roots to grow and wide enough for a bunch of cilantro plants.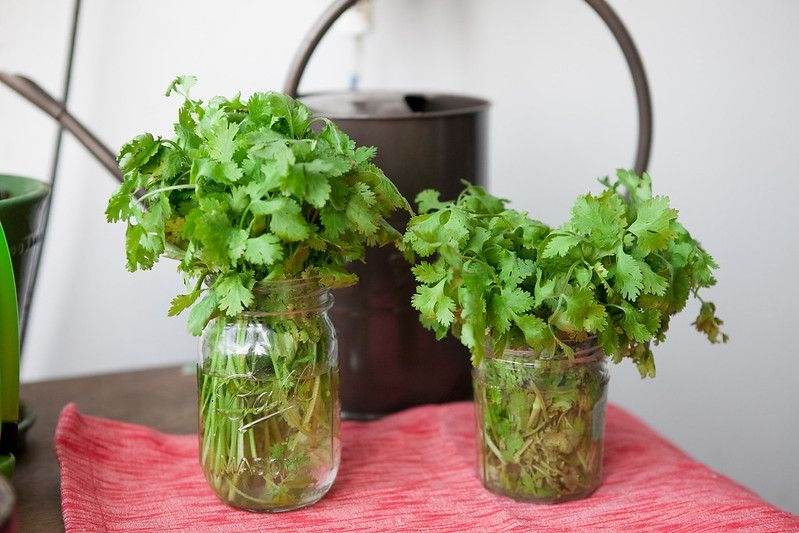 3. Planting The Cilantro
To grow cilantro in water, you don't need soil, fertilizer, or a lot of space. All you need are some cilantro seeds, a colander, a water container, a sunny spot and following the guide below.
Soak the cilantro seeds in water for a few hours to help them germinate.
Next, you need to crack the seeds slightly with a mortar and pestle or a rolling pin, which facilitates sprouting faster and easier.
Then, place the cracked seeds in the colander and put it over the water container. The water should be just touching the bottom of the colander, not flooding it.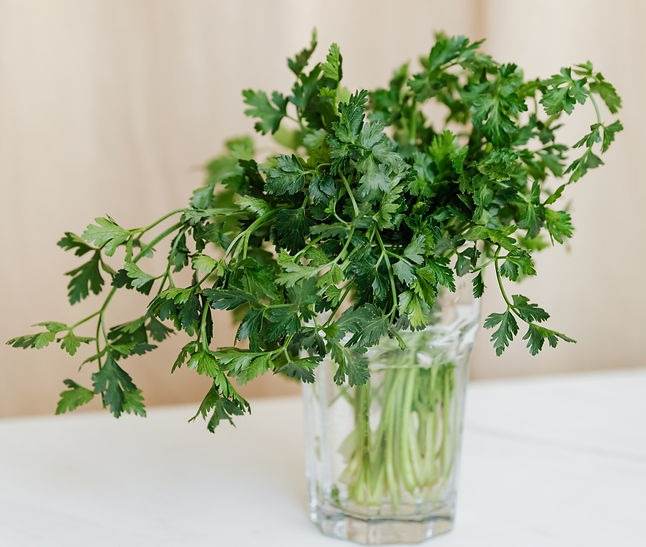 After that, cover the colander with a wet paper towel and place it in a spot that gets plenty of sunlight. The paper towel helps to maintain moisture and darkness until the seeds sprout.
Finally, you need to remove the paper towel after a few days and let the cilantro grow. You should see green shoots emerging from the seeds in about a week.
4. Cilantro Care
Cilantro isn't demanding, but it appreciates some love. Make sure to change the water every few days to keep it fresh and full of nutrients.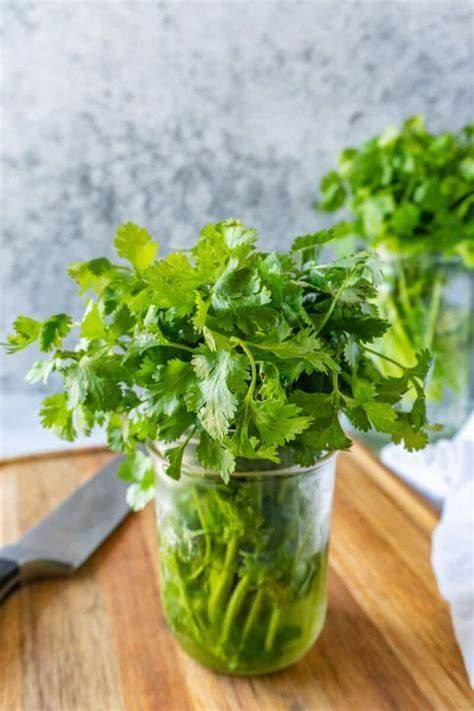 Trim your cilantro like a haircut appointment. When it reaches about 4-6 inches in height, snip the leaves from the outer edges. Leave at least an inch of stem – it'll keep growing.
Keep an eye out for pests or illnesses like aphids, spider mites, or fungal infections on the cilantro. If you discover any problems, you can get rid of them by spraying the plants with a mild soap solution or neem oil.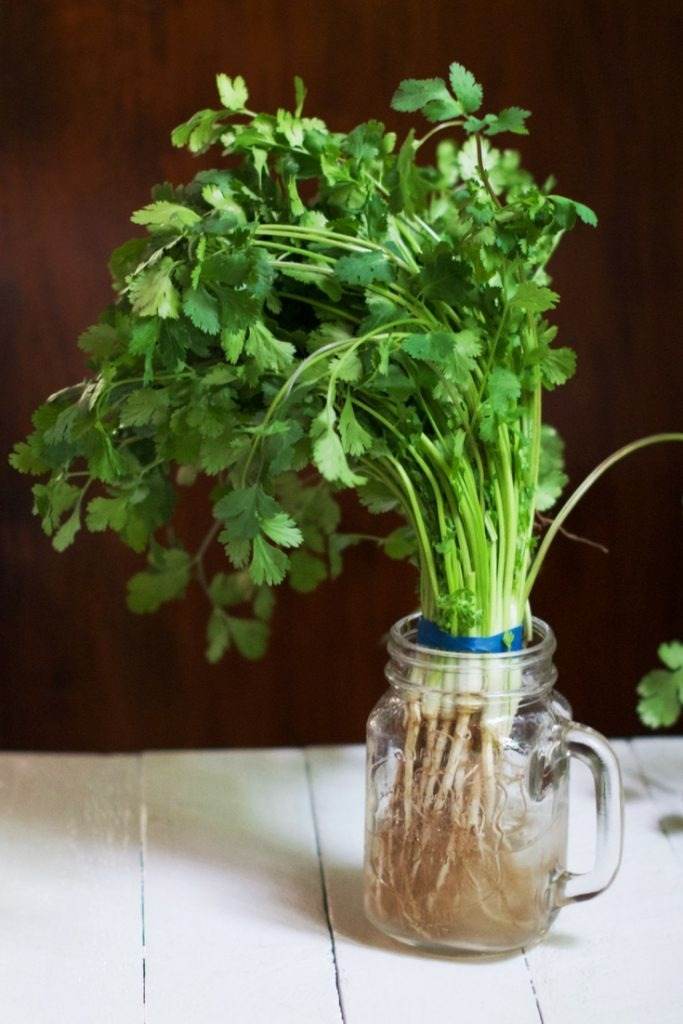 5. Harvesting
When the cilantro stems are at least 4 to 6 inches long, it's an ideal time to harvest and enjoy the fruit of labor. You should use scissors or a sharp knife to cut the stems near the base of the plant. The leaves can be harvested up to 2-3 weeks each week, as your cilantro will continue to grow.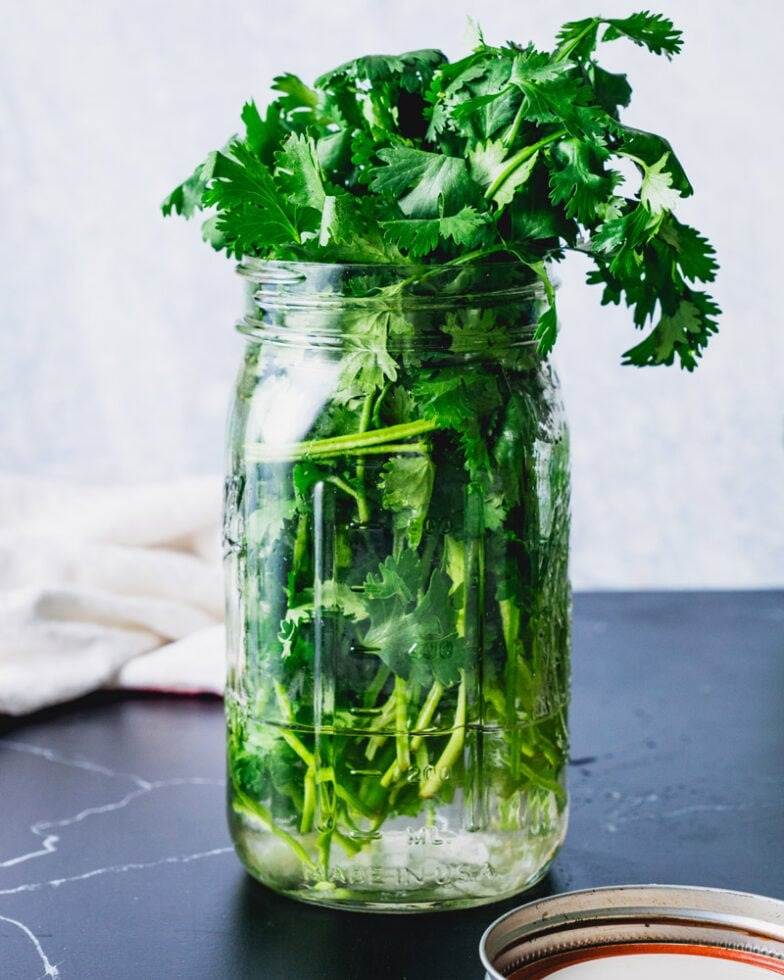 Some tips to keep your cilantro healthy and productive are:
Change the water every few days to prevent algae growth and keep the roots healthy.
Trim the cilantro regularly to prevent bolting (flowering and seeding).
Snip them just above a pair of leaves, and your cilantro will keep producing.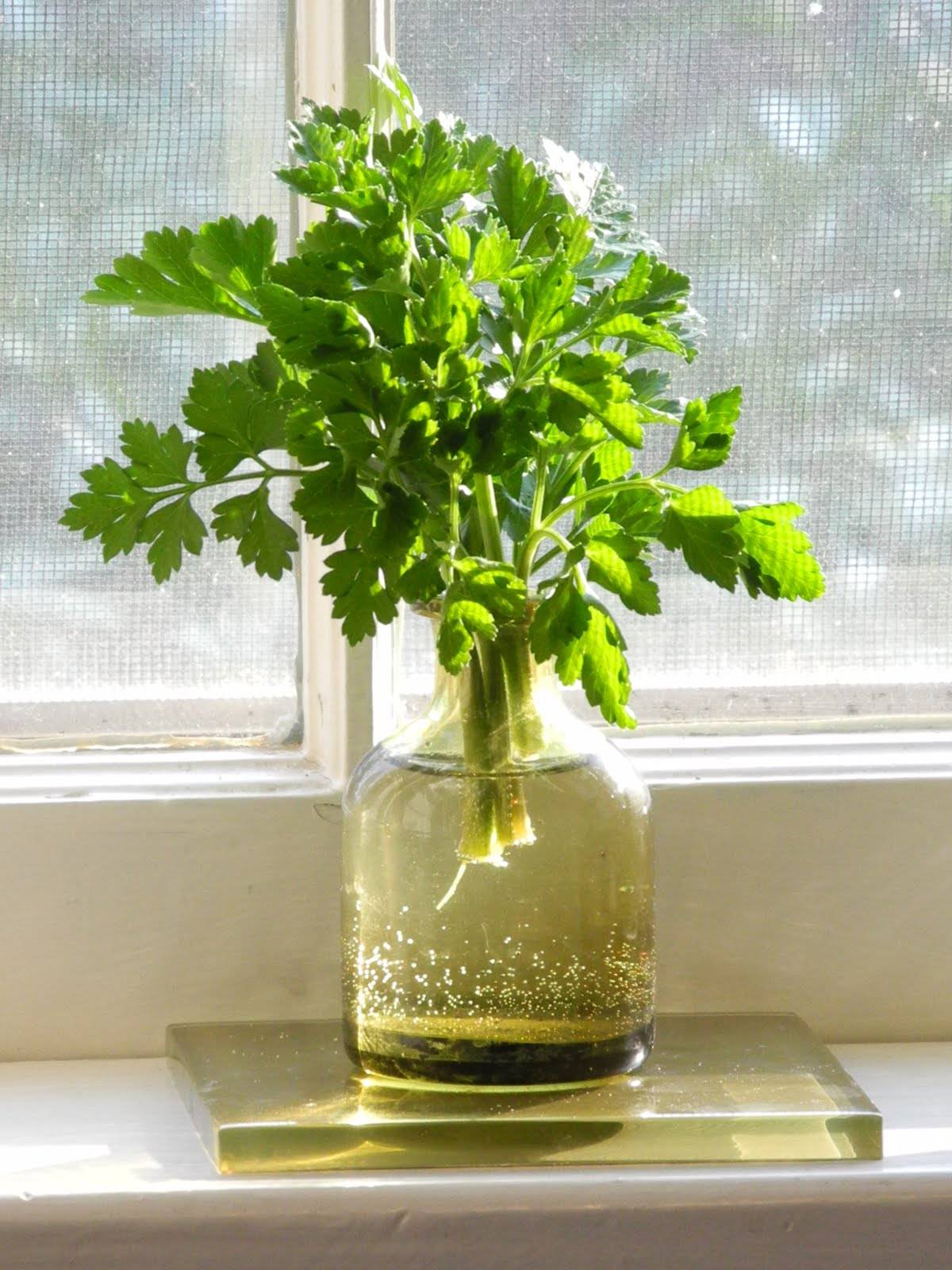 Growing cilantro in water is easy, convenient, and it'll make your dishes burst with flavor. Give it a try, and you'll wonder why you didn't start hydroponic cilantro gardening sooner.