The carpet in the living room is where it belongs—in the center of the house. Its appeal extends beyond just excellent aesthetics, as it checks off the boxes for enticing softness and has welcome insulating features for your living room flooring ideas in these days of high fuel prices.
One of the benefits of living room carpet is the vast array of décor options it provides, which are made possible by the diversity of colors and textures it comes in, as well as how warm it feels underfoot.
With the many carpet pile options available, you're free to give a vastly diverse appearance and feel, ranging from colors to materials. We've brought about the top choices for your living room design ideas.
#1. Luxurious Wool Carpet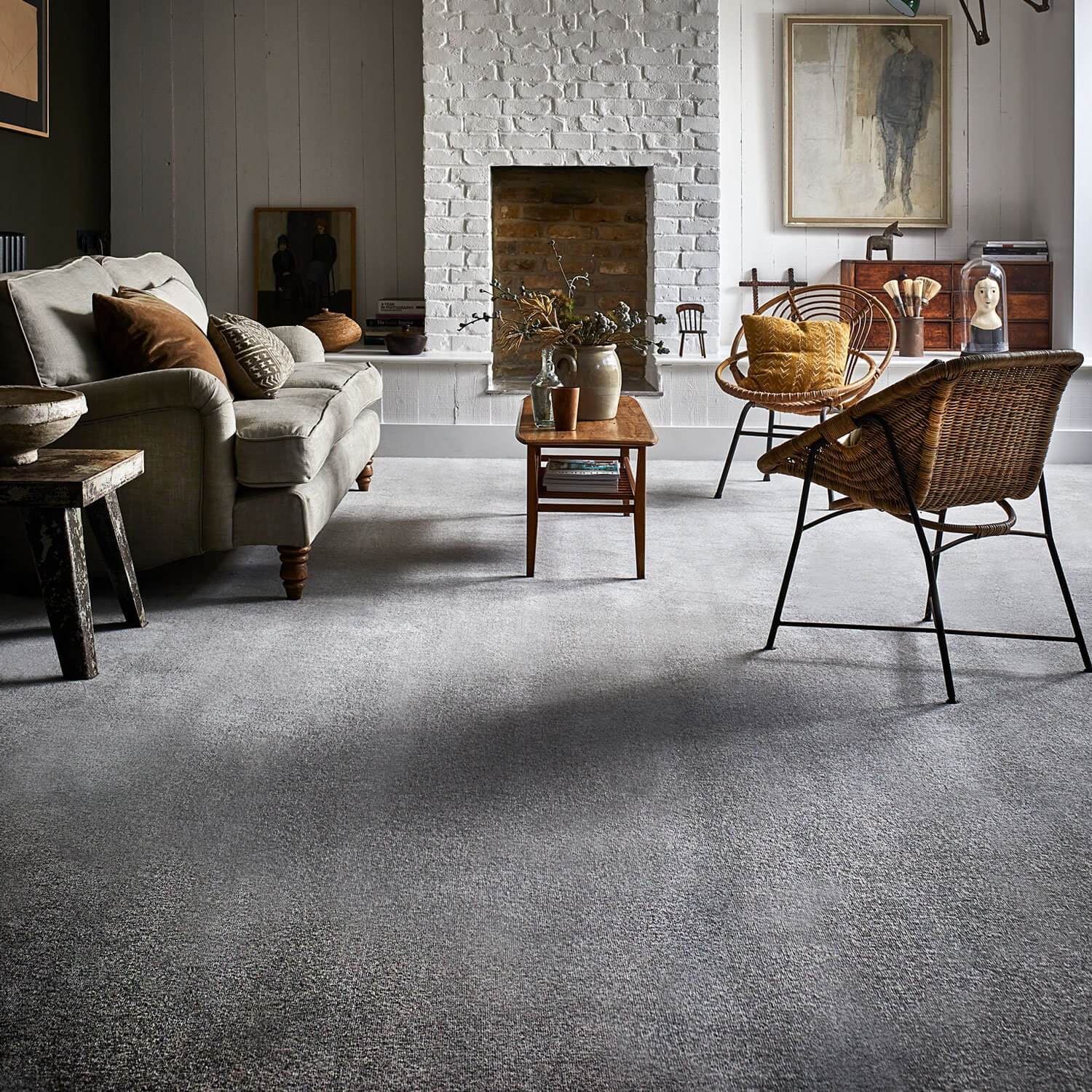 Source: Carpetright
In addition to being a natural fiber, wool is favored for a living room rug or carpet because of its durability and inherent flexibility, which prevents it from being compacted by furniture and foot traffic. Also, it has an incomparable feel and is warm and silky.
#2. Choose Color Wisely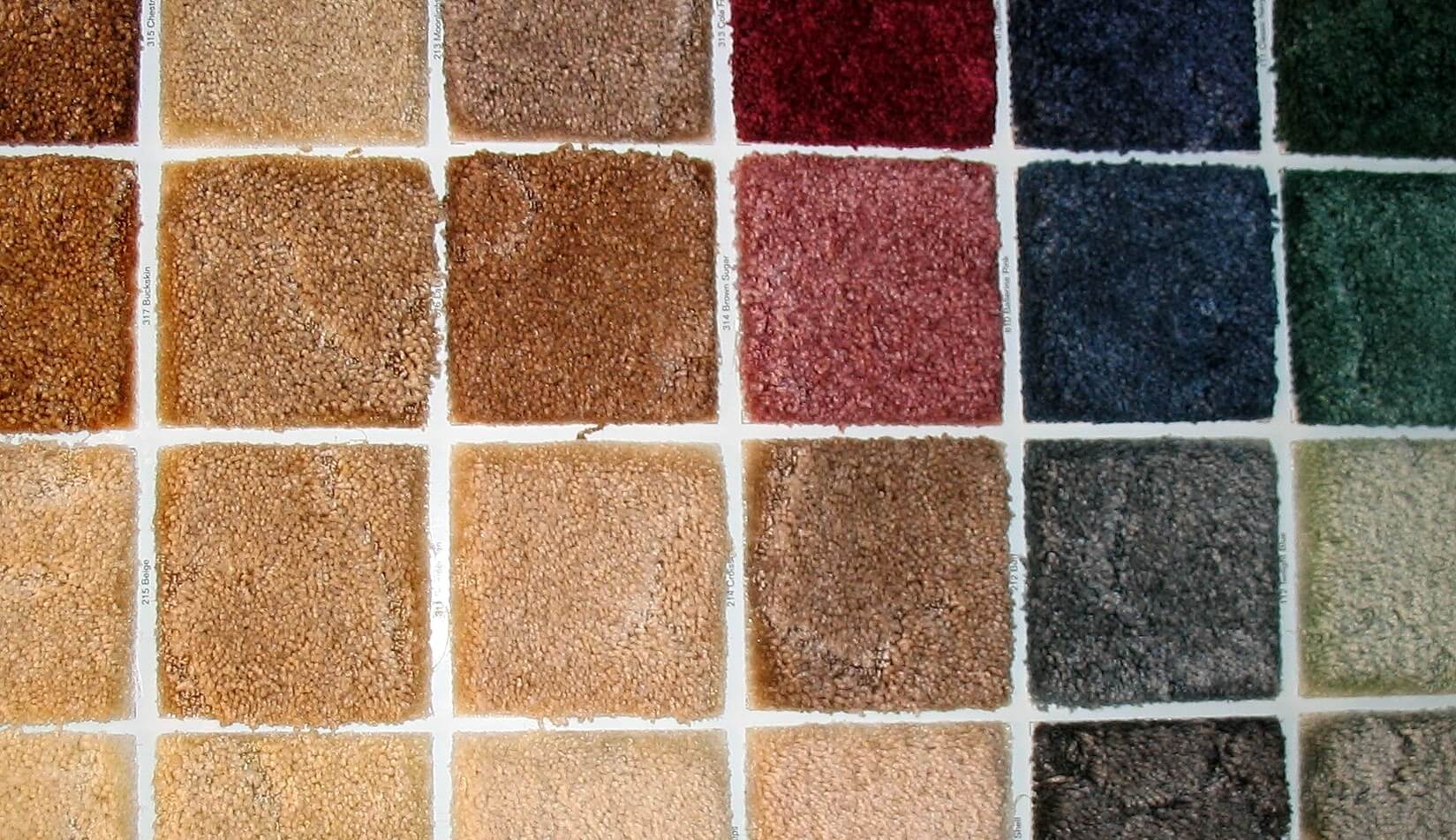 Source: Carpet Smart
Even while the great majority of us continue to choose neutral carpets, small shifts are beginning to take hold. Greys, taupes, and stone tones are replacing the conventional gold and beige tones, and vibrant color is being utilized as an accent, much like wallpaper.
#3. Add Texture To Your Flooring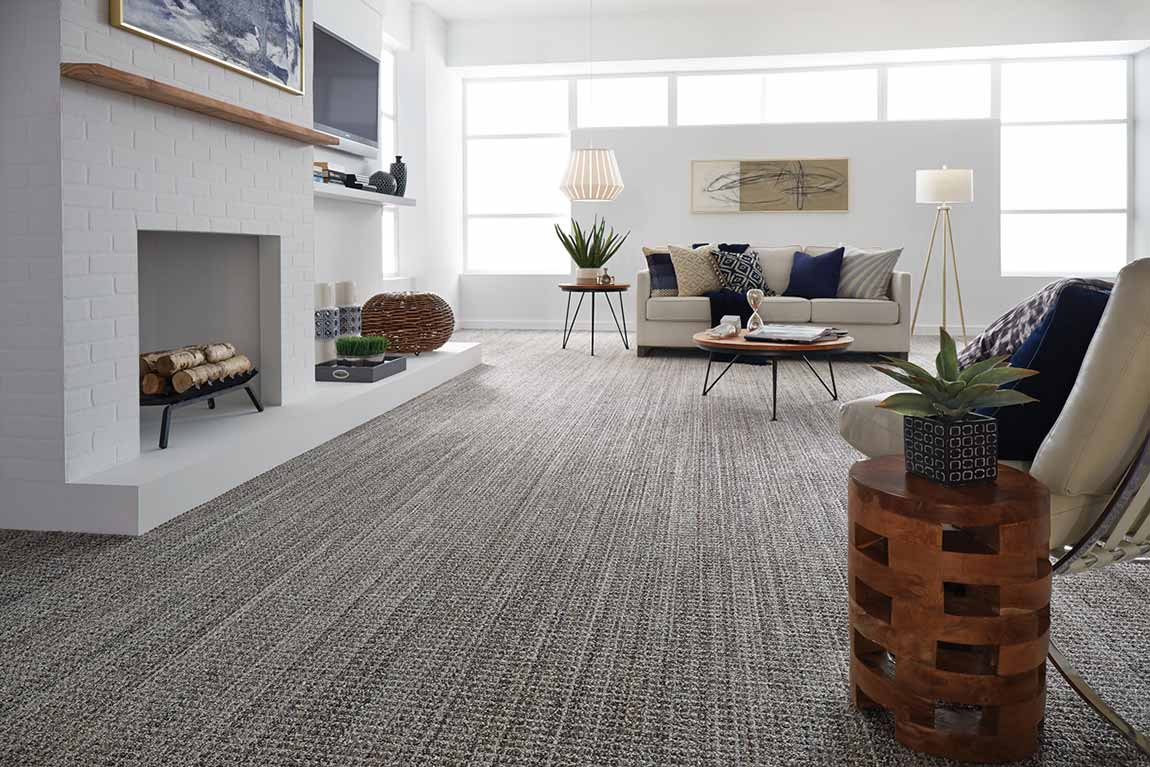 Source: Flooring America
There are various types of carpet textures for you to choose from. You can go for Plush Pile if you want to add a little soft and luxurious, or textured plush for durability but also comfort. It's up to the room's design to choose the right carpet's texture.
#4. Have Fun With Pattern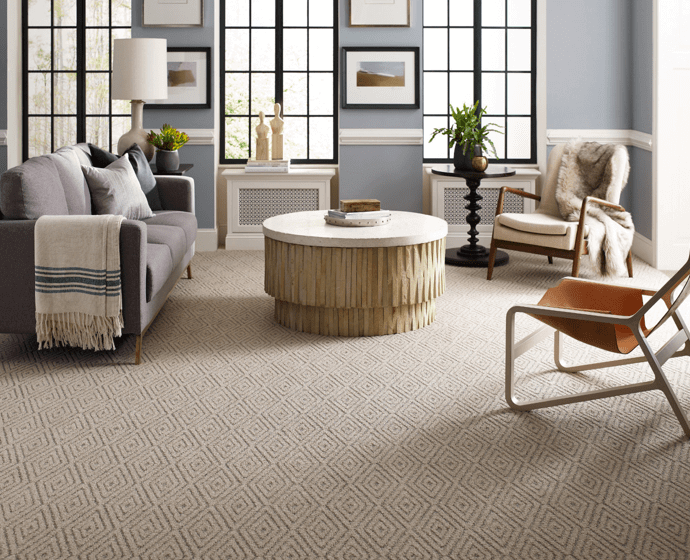 Source: The Floor Store
Geometric patterns are now very popular and put a great impact on the appearance of your space. There are many more options for you to choose like stripes that are now available in several colorways. Floral designs are also back in style.
#5. Decide Which Materials Are Best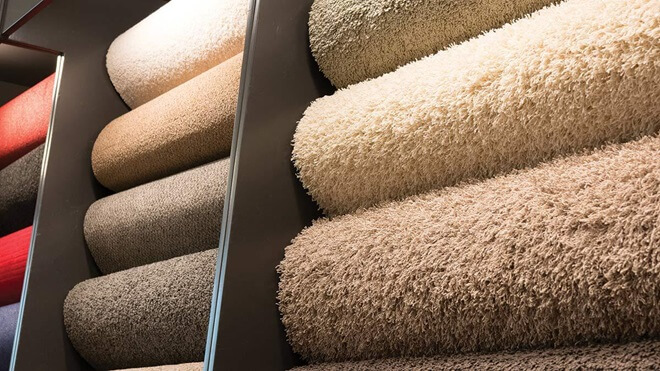 Source: CHOICE
Consider some of the more surprising fibers if you're searching for more unique effects and finishes. The use of fake silk or a proportion of silk, which mimics the appearance of silk at a reasonable cost, is becoming more popular.
#6. Choose Plant-Fibre Flooring For A Rustic Design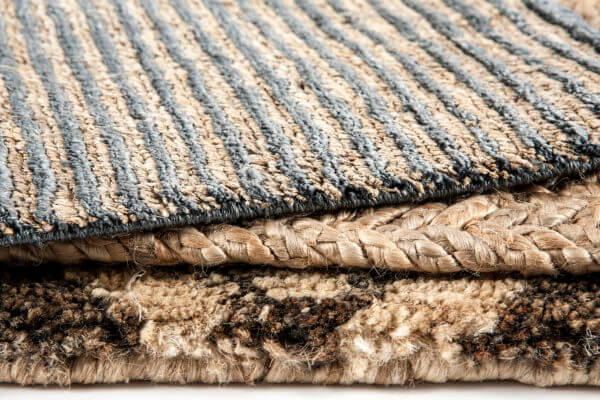 Source: MaterialDistrict
Plant-fiber natural flooring is a flexible alternative now that it goes beyond only rustic styles to include sleek metropolis appearances. Although it may be installed the same way as carpet, it is not the best option for a kitchen or bathroom since it cannot withstand moisture and water. It's recommended that flooring is given a stain inhibitor pre-treatment.
#7. Custom Made Your Carpet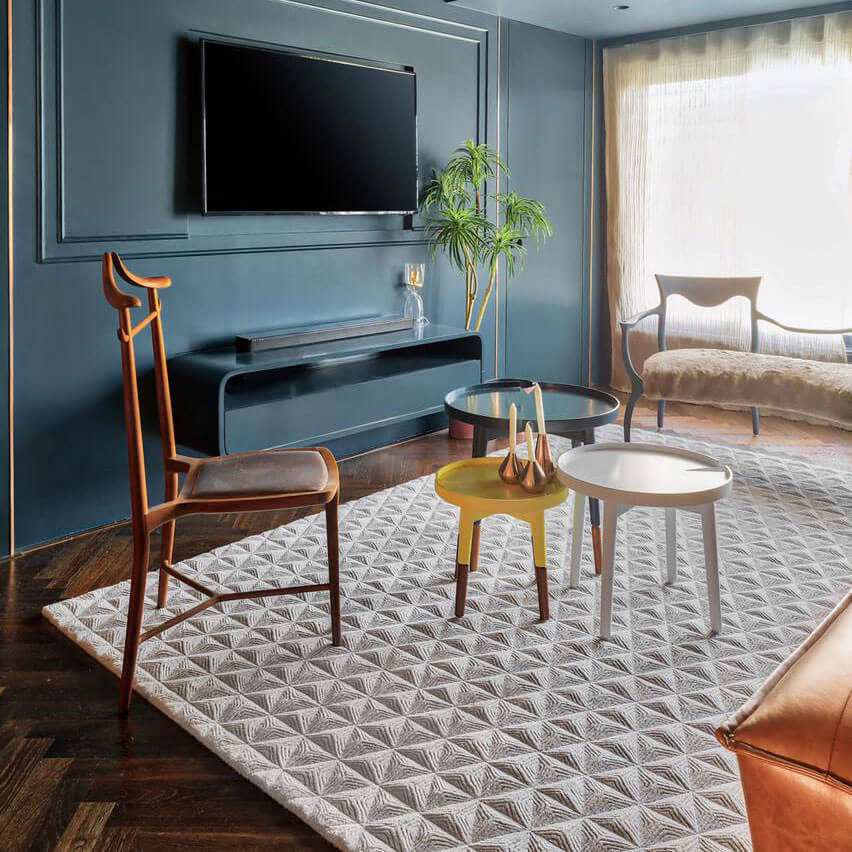 Source: Hands Carpets
Whether employed on a grand scale for a huge drawing room or for a much smaller project, customized living room carpet may add a unique touch to a space. Bespoke carpet may appear pricey, but there is no waste because it is manufactured to the exact size needed, and a border may be designed to match any shape of space.
#8. Consider The Quality Of A Woven Carpet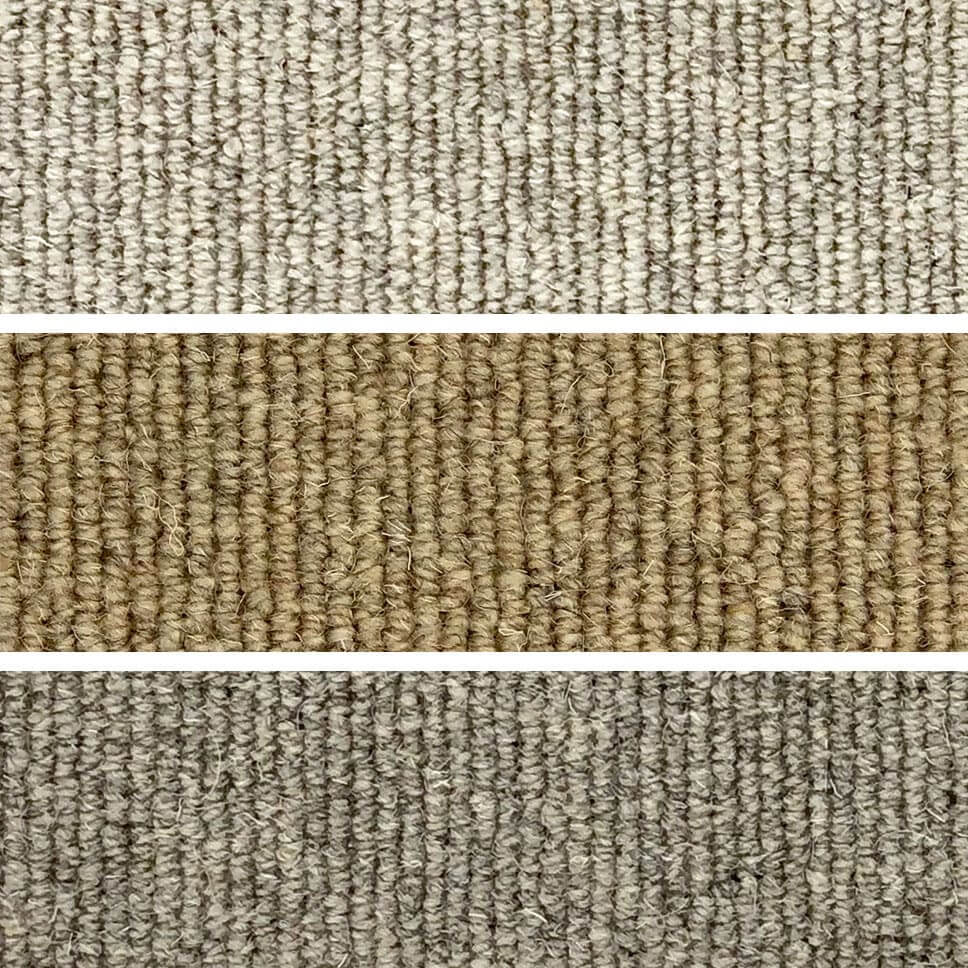 Source: Green Building Supply
There are many other carpet options available now thanks to modern carpet production processes, but for many people, a woven carpet will always be the sign of a high-quality, cozy, and economical carpet.
These production processes result in thick, high-quality woven carpets that can endure vacuuming.
#9. Tufted Carpet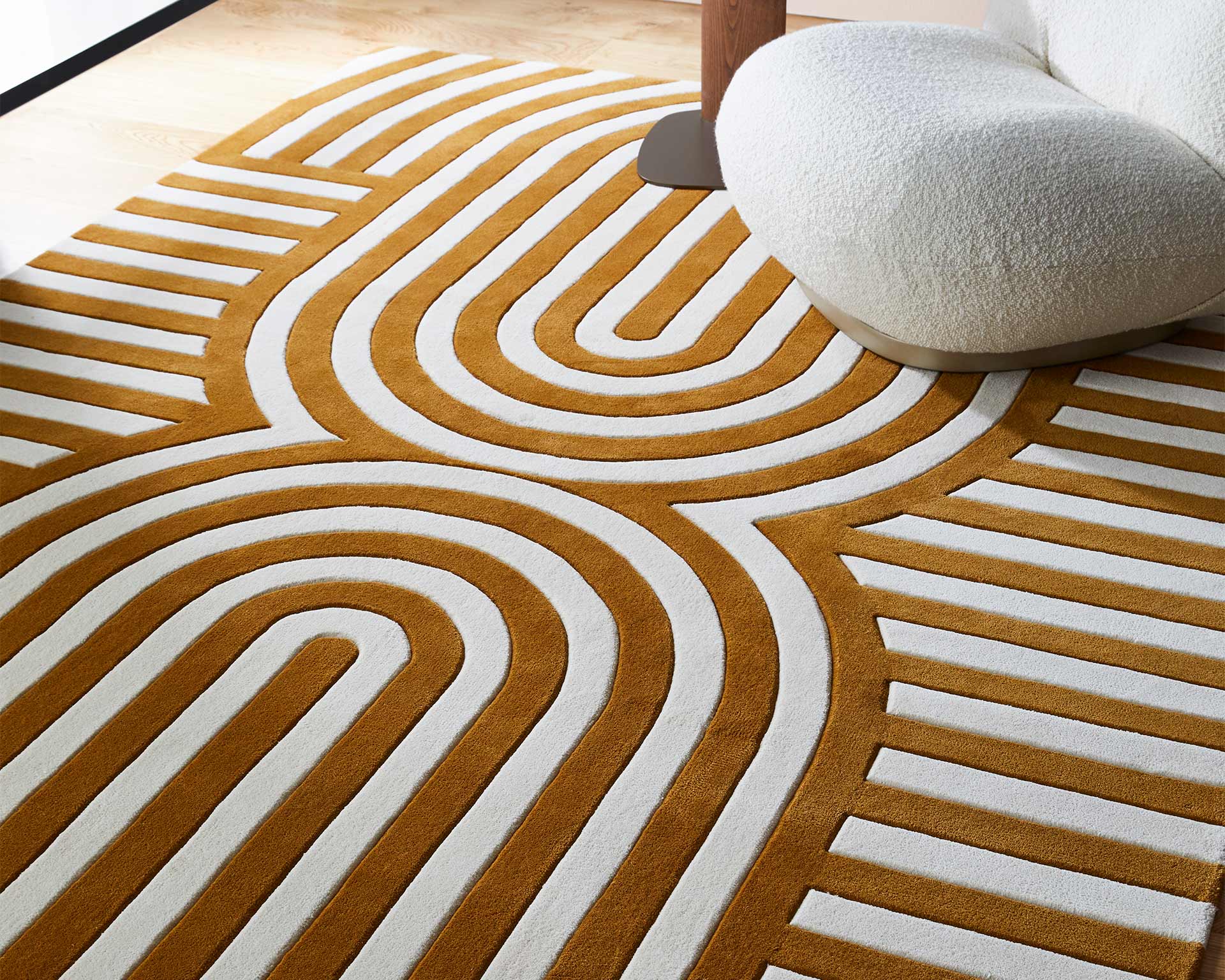 Source: Designer Rugs
The alternative is tufted carpet, which may be both plain and patterned. Tufted carpet is manufactured by punching the pile into a backing cloth with needles before adhering to a second backing with latex to increase stability and keep the tufts firmly in place. Although many carpets are now produced in this way, the high-quality ones are not always inferior to the woven carpet.
#10. Types Of Weave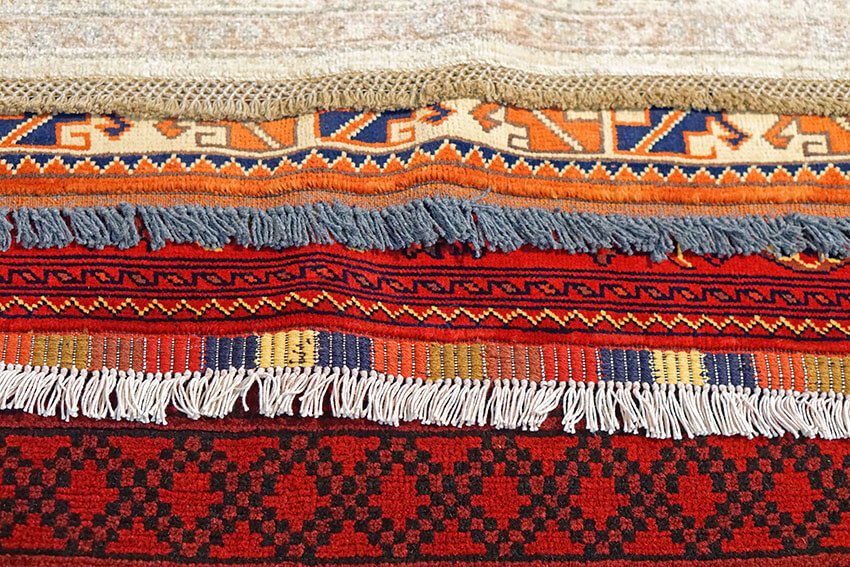 Source: Designing Idea
The many carpet weaving techniques used by weavers to create rugs with various fibers, colors, and textures result in various carpet structures, which are subsequently finished with various methods. There are about 5 main types of carpet weaving techniques, including hand-knotted, hand-tufted, loom-knotted, flat weave, and power-loomed.