In interior design, the past few years have witnessed a beautiful rebirth of the chic industrial style, ideal for individuals who love urban influences but still enjoy old-fashioned seeming rustic inspirations.
In DIY decor, wall installations are on a whole other level. No experience with a drill or hammer is necessary to complete these DIY wall shelves; anyone can do it. Prepare to maximize your storage options; on this list, you'll discover floating shelves, rope shelves, and A-frame shelves, among others.
We've been considering including a piece of this nature in the home décor scheme, which is one of the reasons we've been looking for fantastic instructions and ideas surrounding various approaches to creating shelves.
#1. A Creative Minimalist Wooden Shelf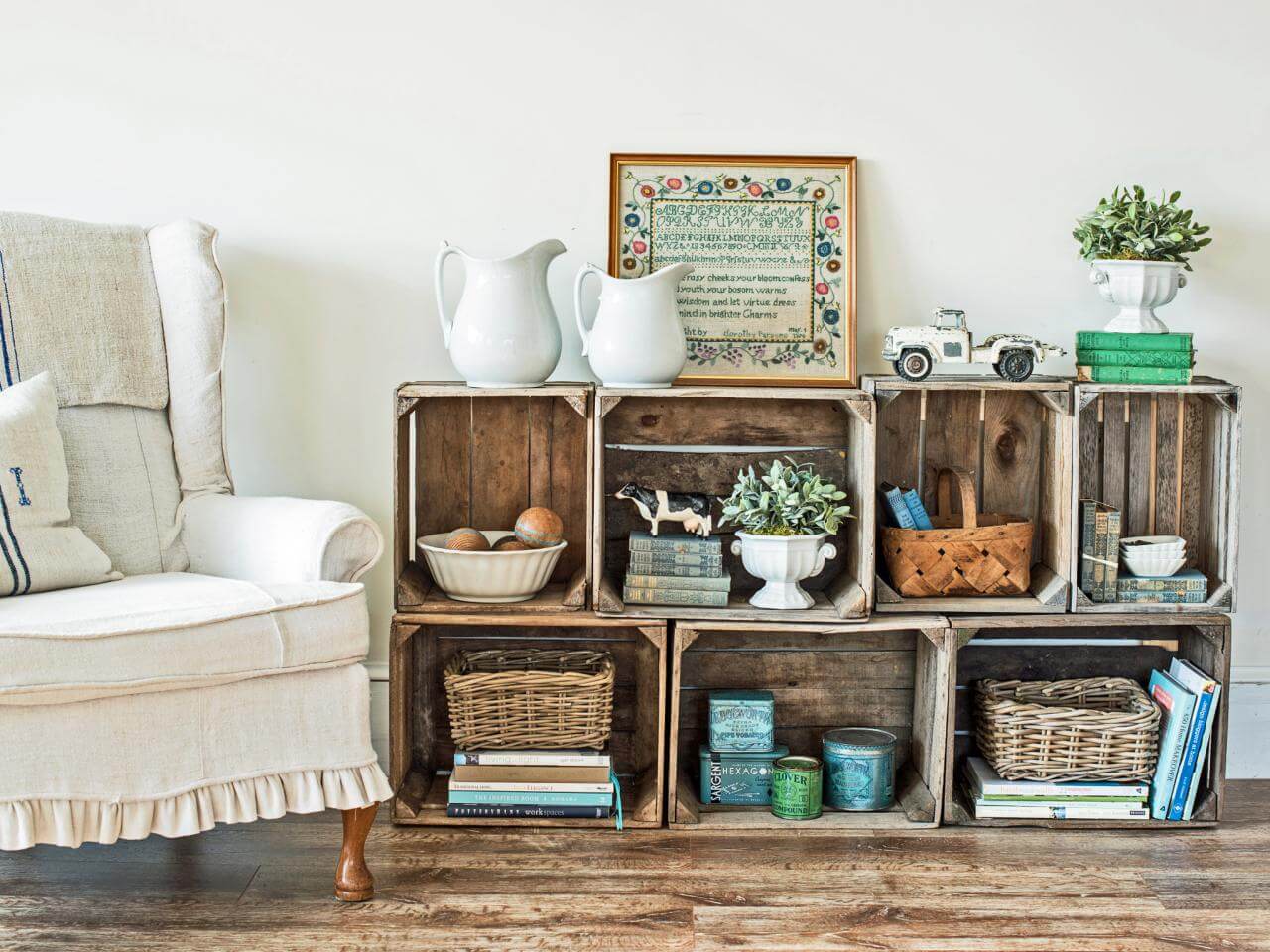 Source: HGTV
#2. Ladder Shelf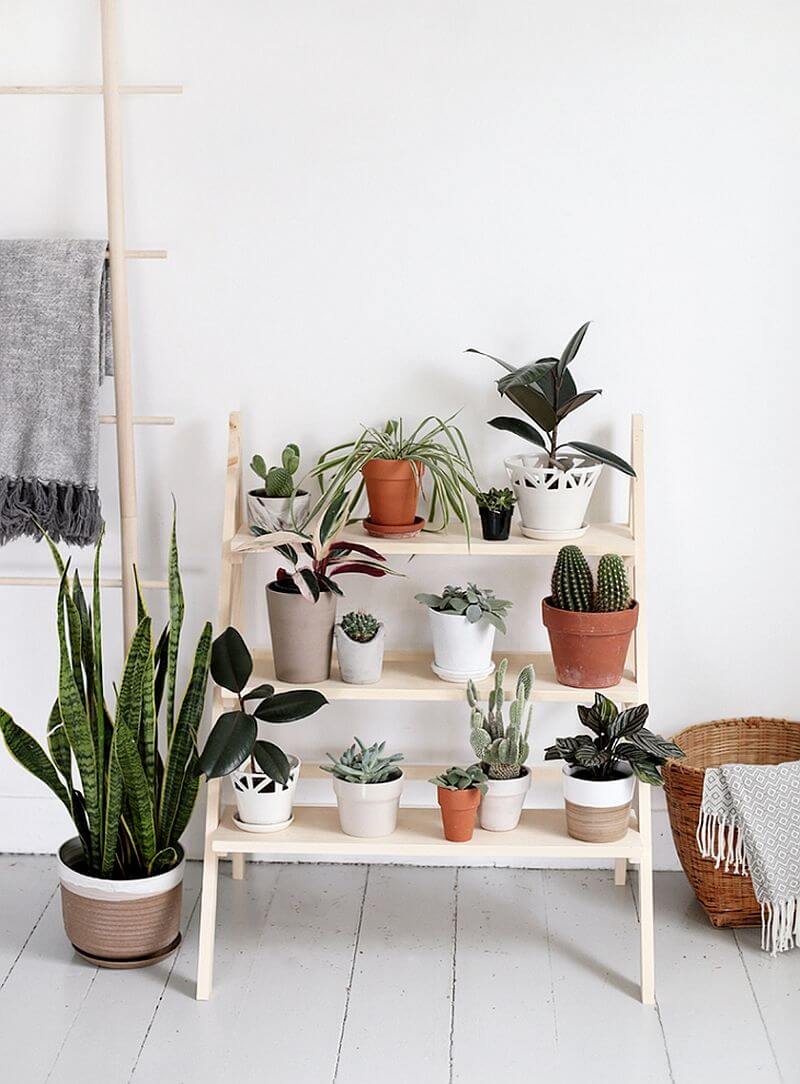 Source: Decoist
#3. Tetris Shelves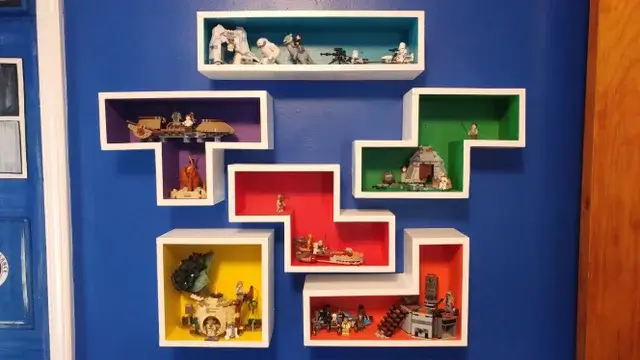 Source: Reddit
#4. DIY Leather Belt Shelf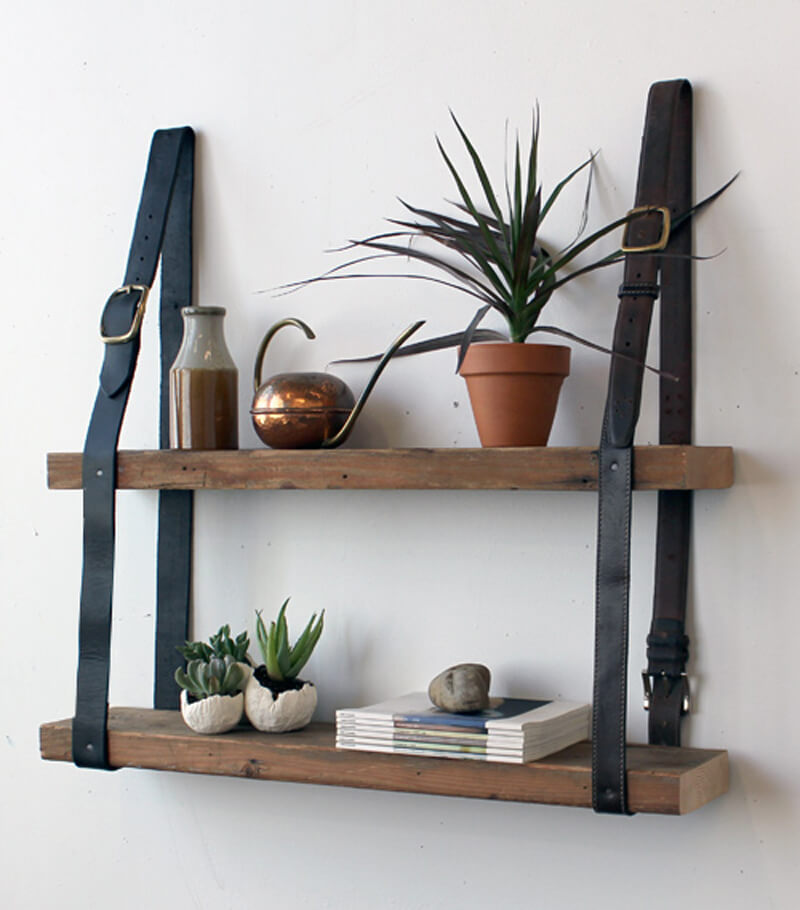 Source: Handimania
#5. Quilting Hoop Shelf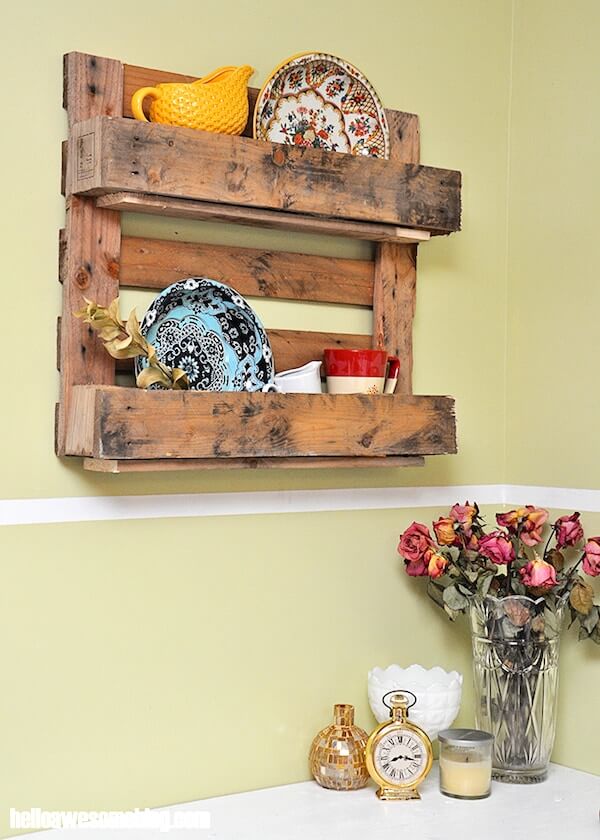 Source: DIY Candy
#6. DIY Repurposed Drawer Shelf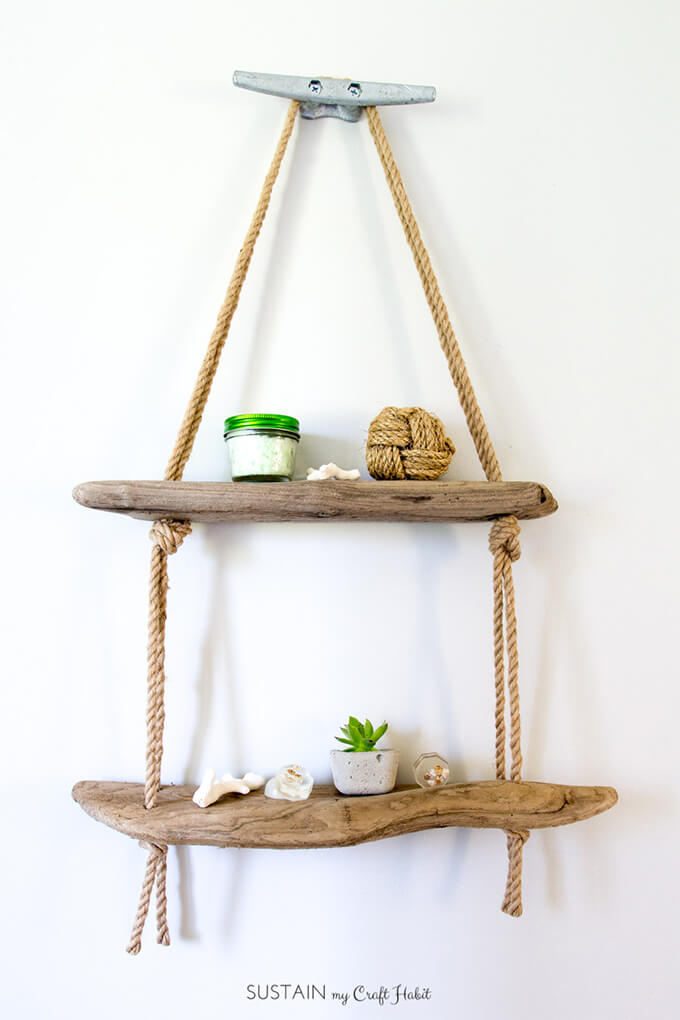 Source: Sustain My Craft Habit
#7. DIY Frame Shelf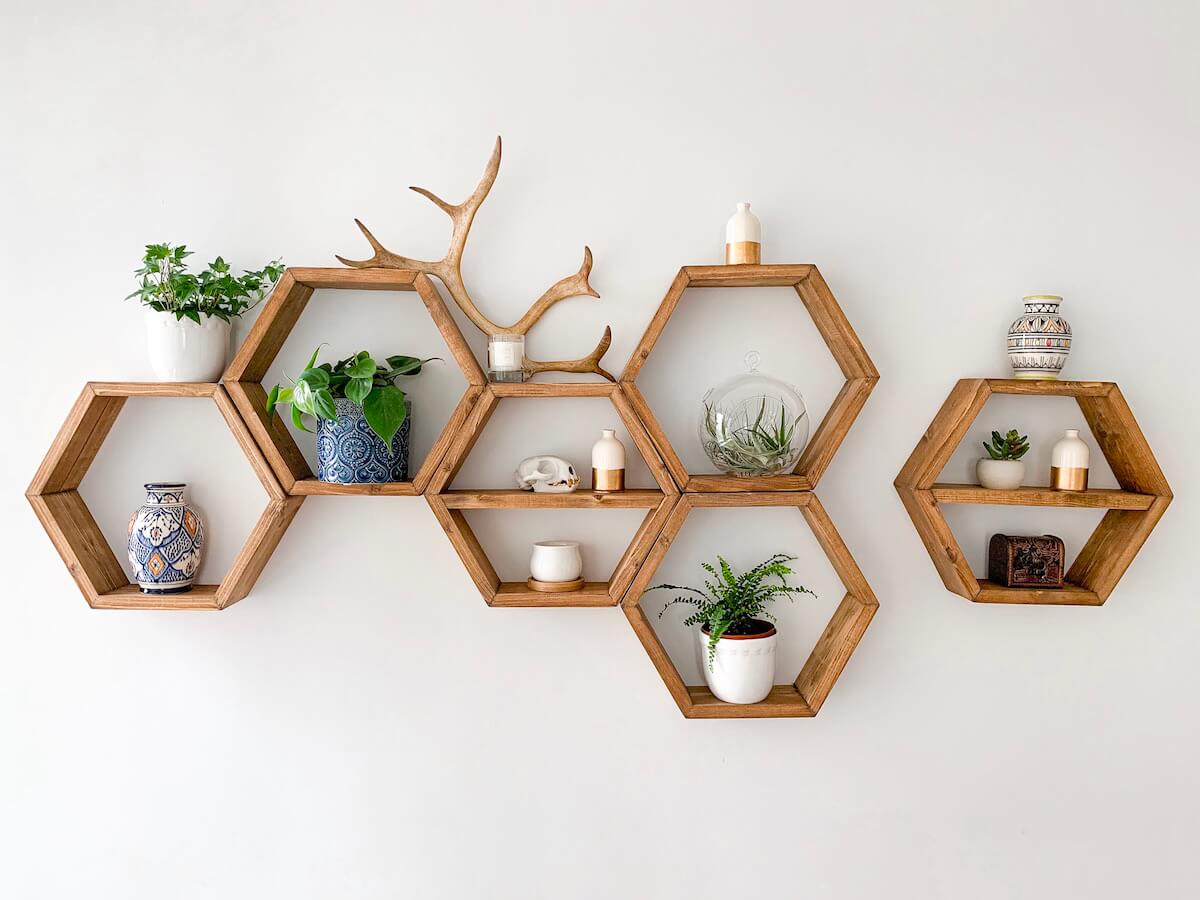 Source: Katie's Bliss
#8. Toilet Paper Holder Shelf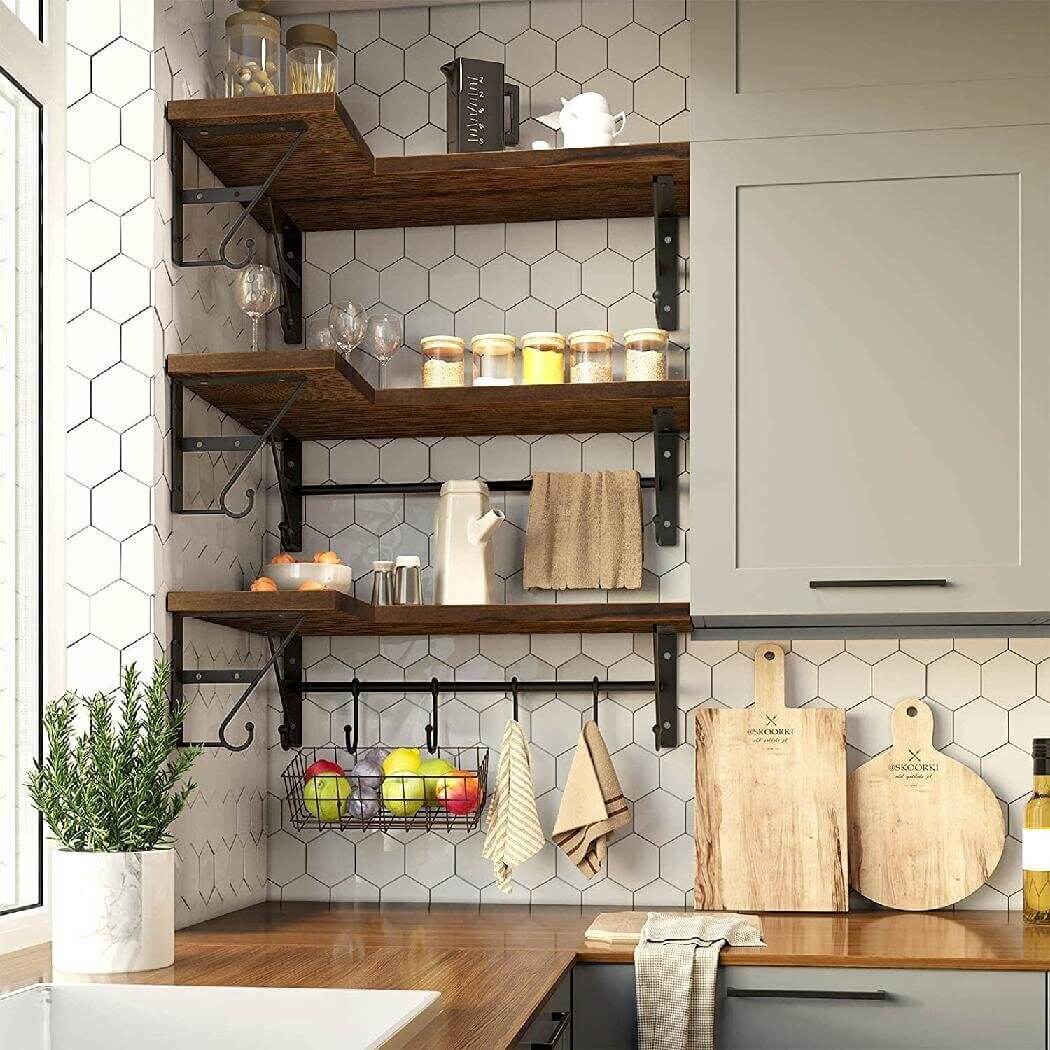 Source: Foter
#9. Scandinavian-Inspired Swing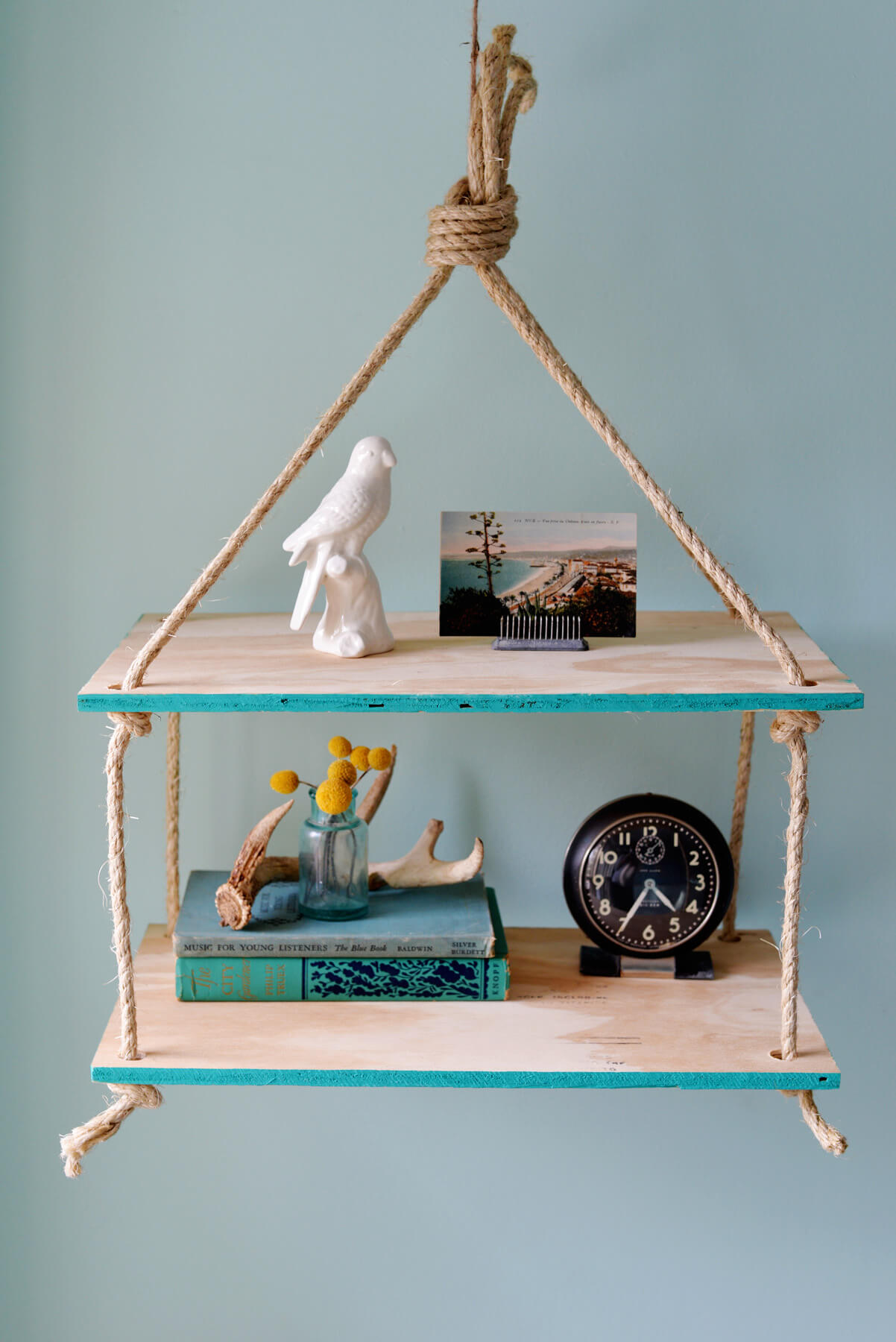 Source: Homedit
#10. Pegboard Shelves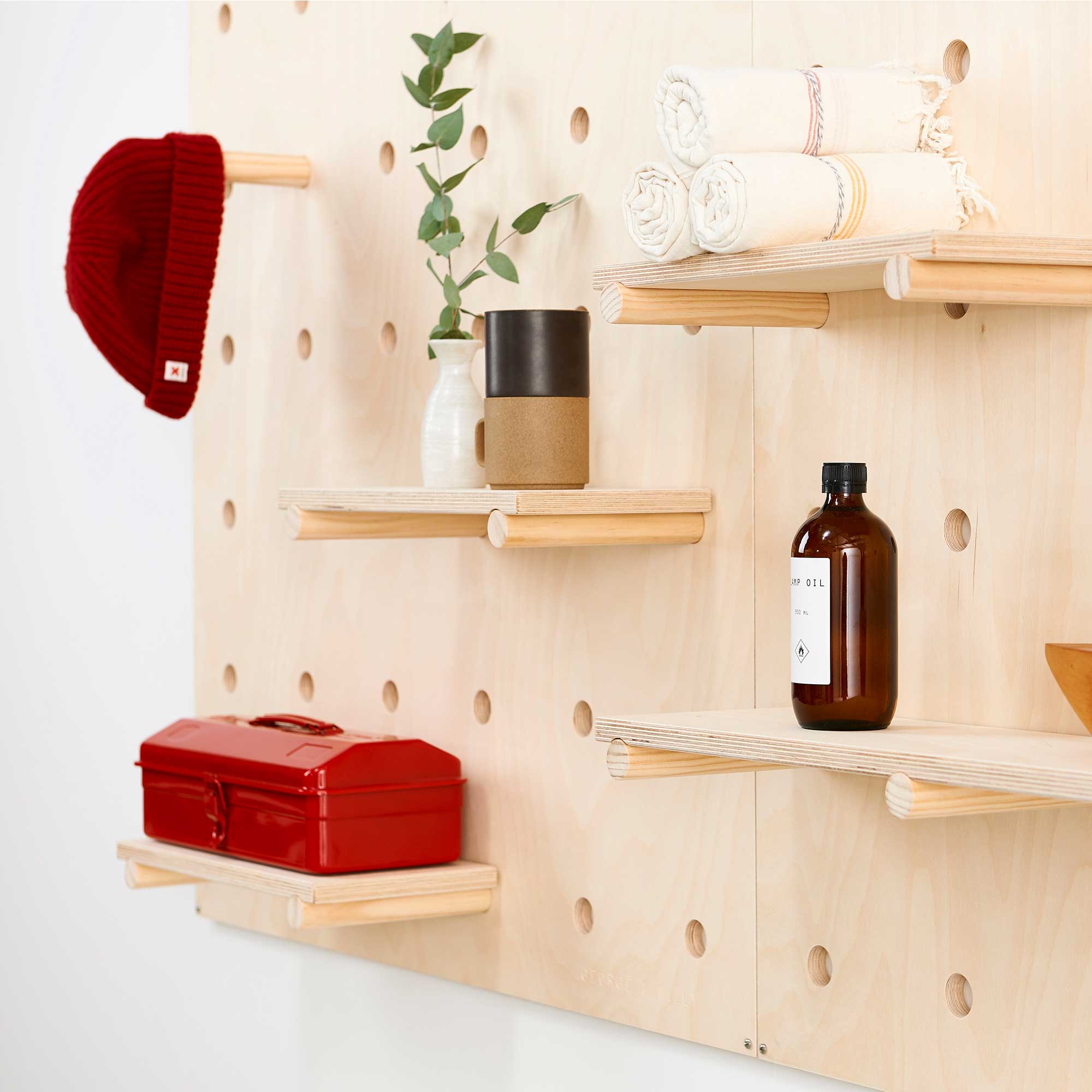 Source: George & Willy
#11. Industrial Pipe Shelves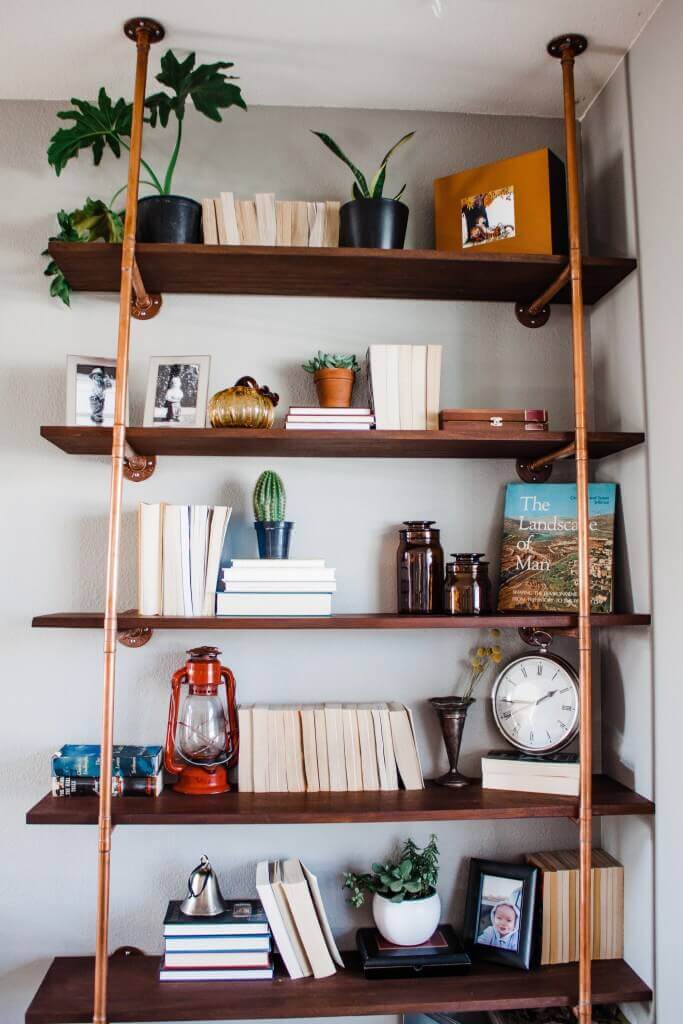 Source: Homebnc
#12. DIY Reclaimed Wood Shelf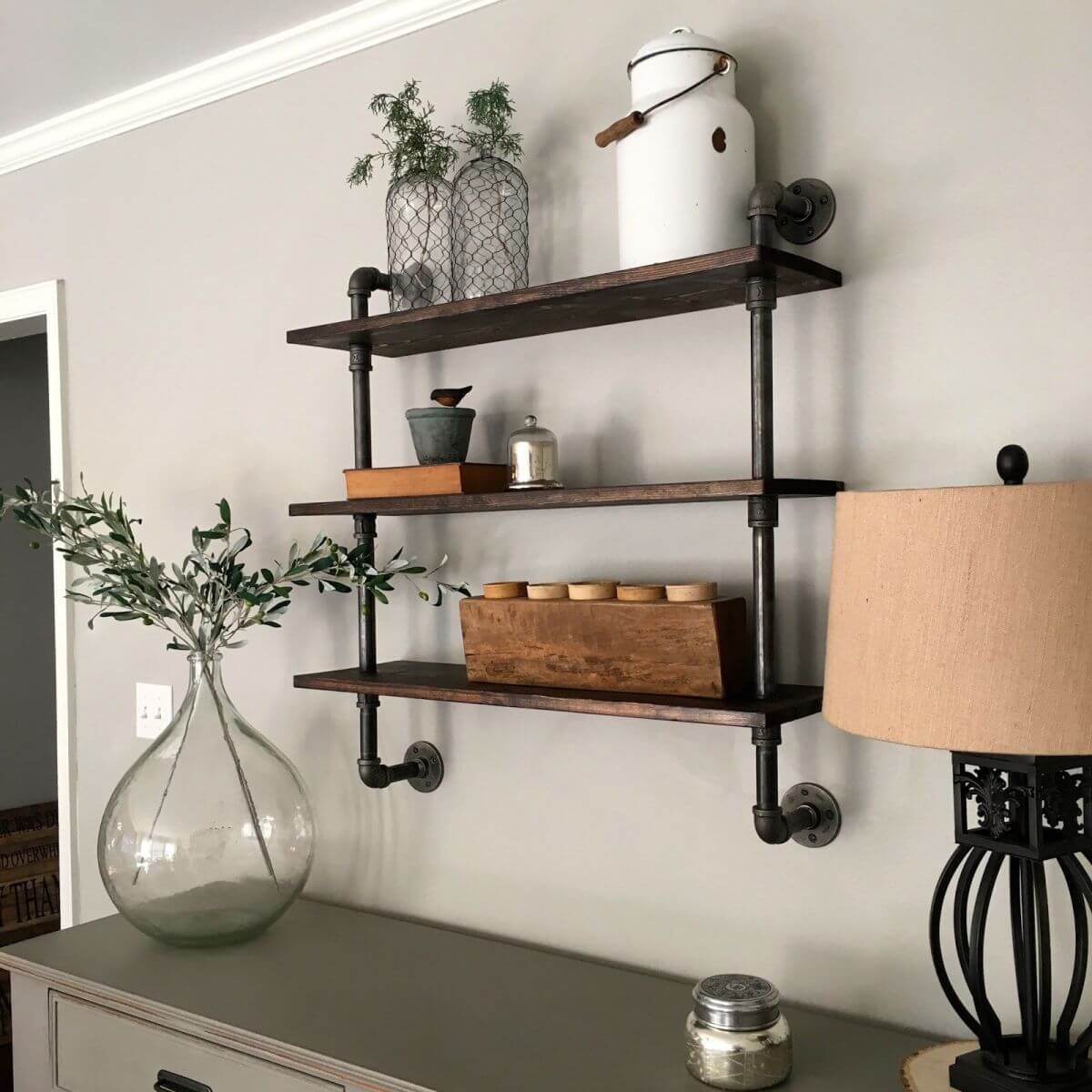 Source: Homedit
#13. Suspension Bridge Inspired Shelf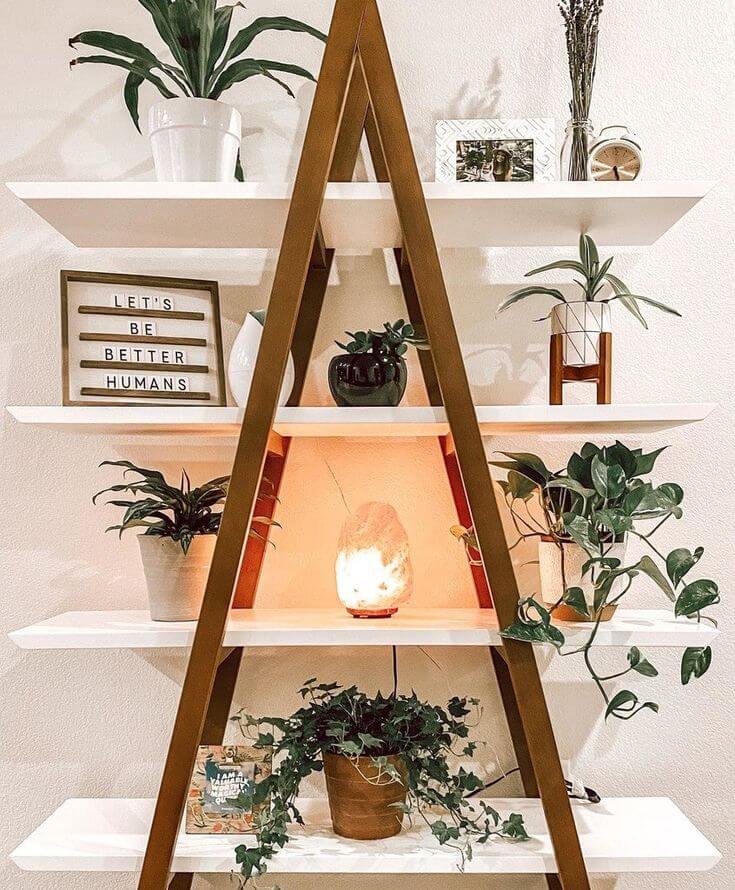 Source: Pinterest
#14. Quilting Hoop Shelf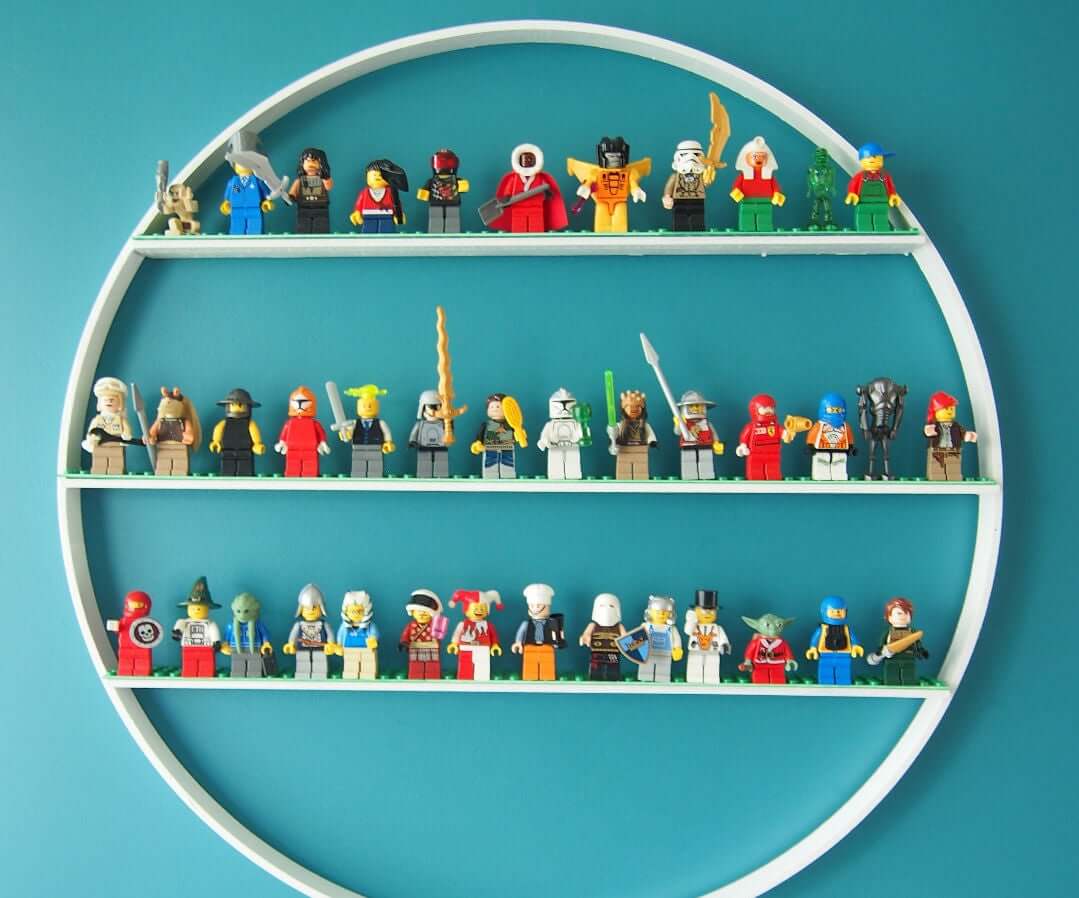 Source: Gharpedia
#15. Skateboard Shelves DIY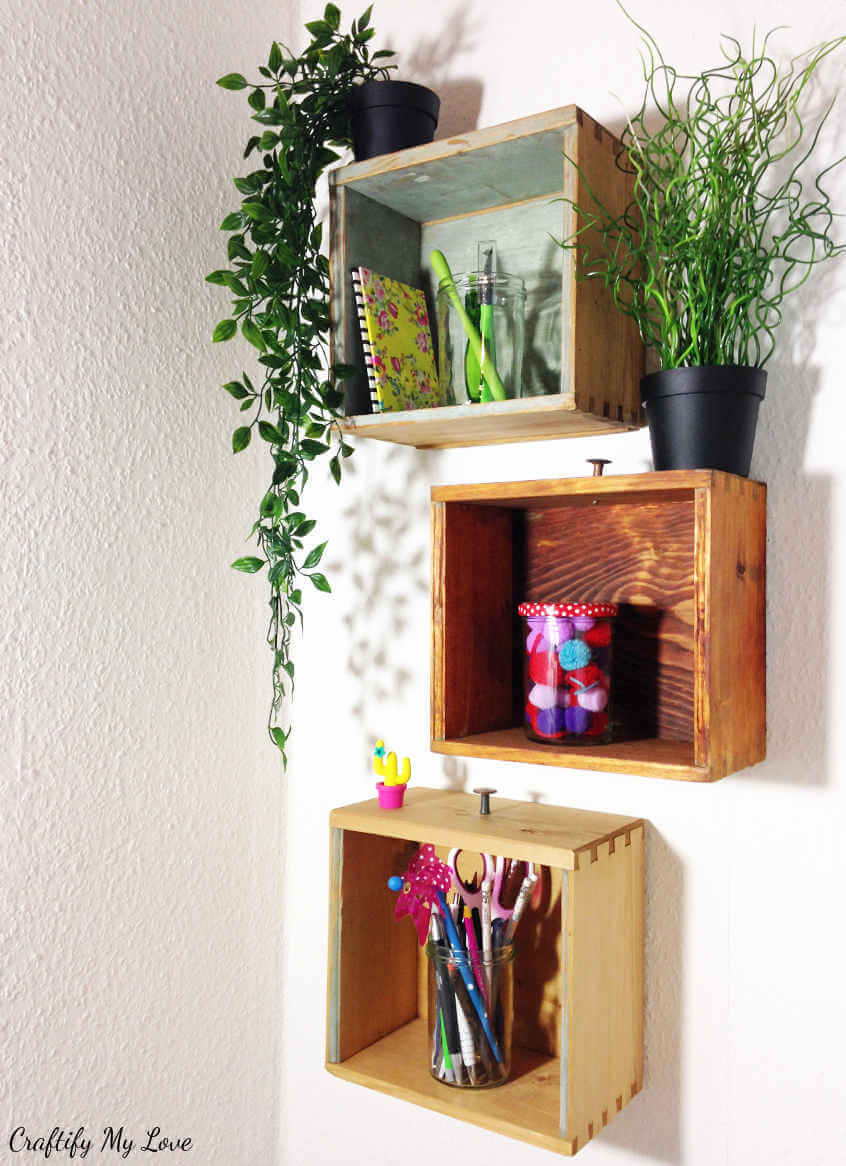 Source: Craftify My Love
#16. Shelf A Frame Shelf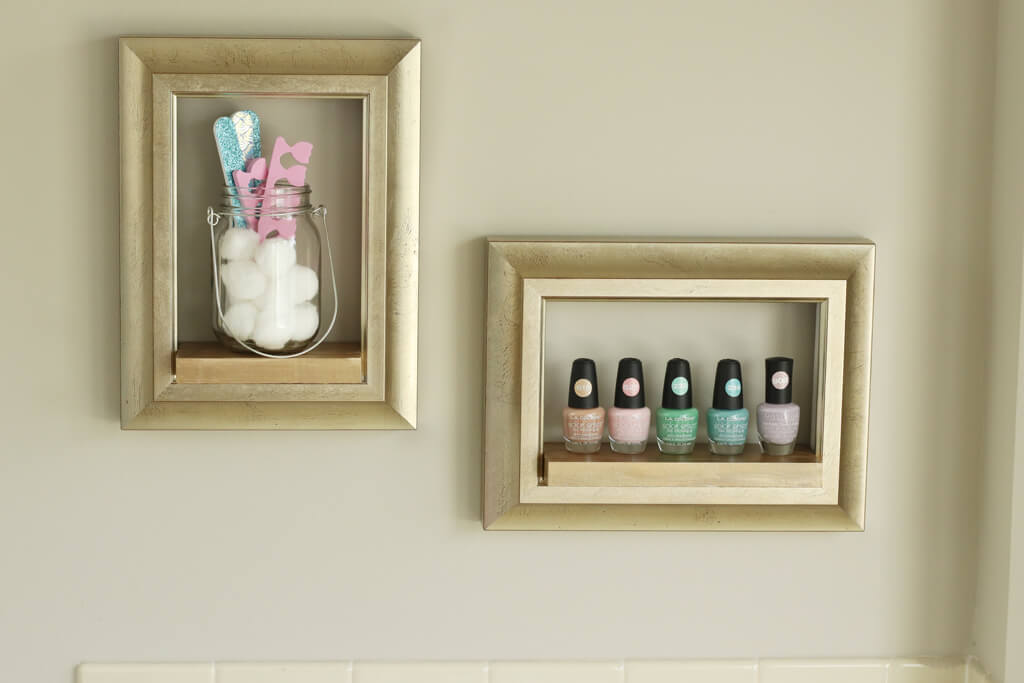 Source: Custom Pictures Frames
#17. Chunky Wood Bathroom Shelves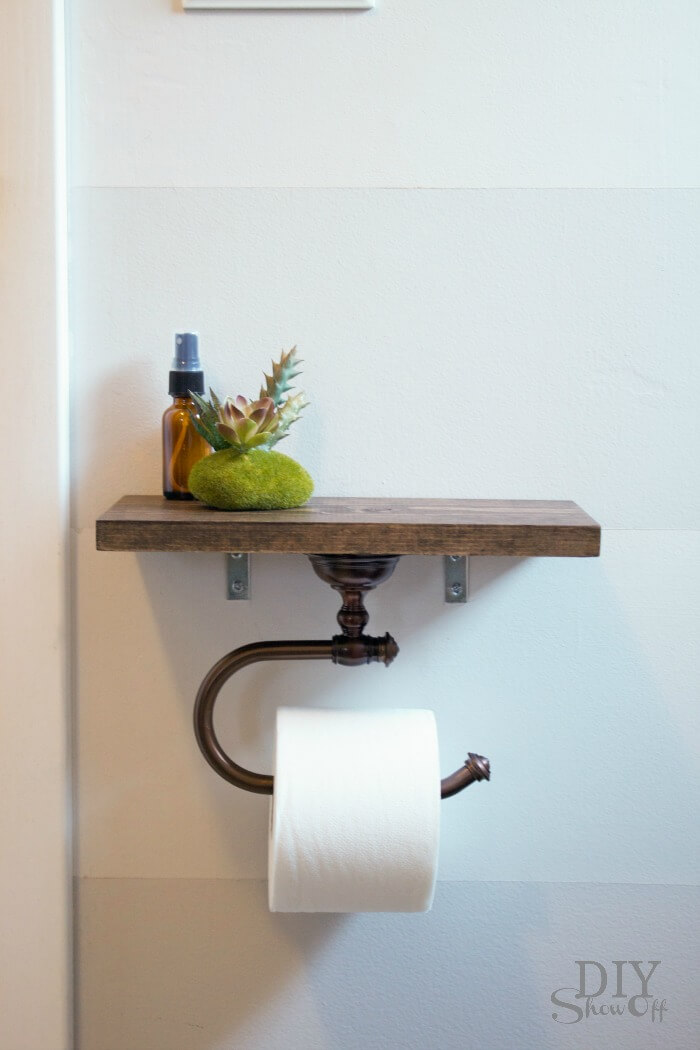 Source: DIY Show Off
#18. DIY Door Shelf In The Corner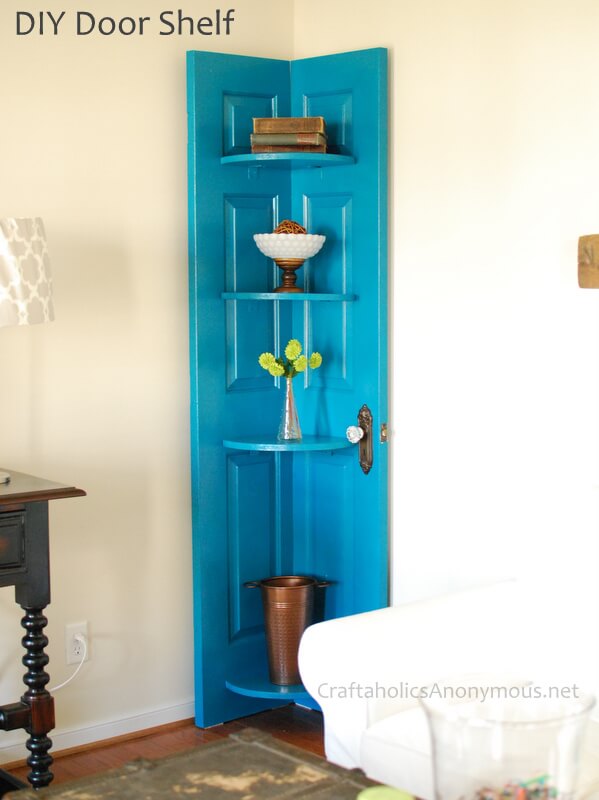 Source: Craftaholics Anonymous
#19. Creative And Clever DIY Shelf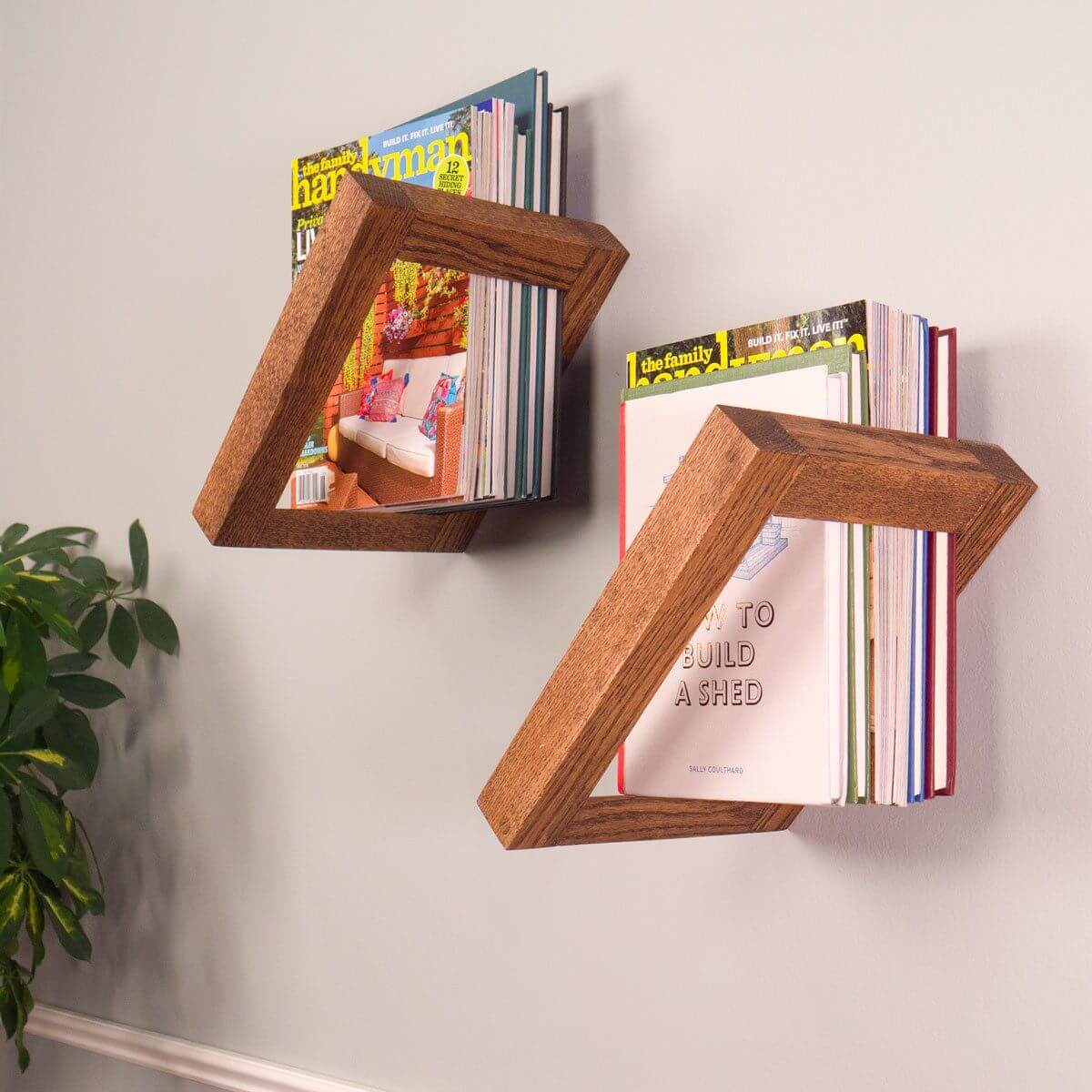 Source: Homedit
#20.  DIY Floating Window Shelf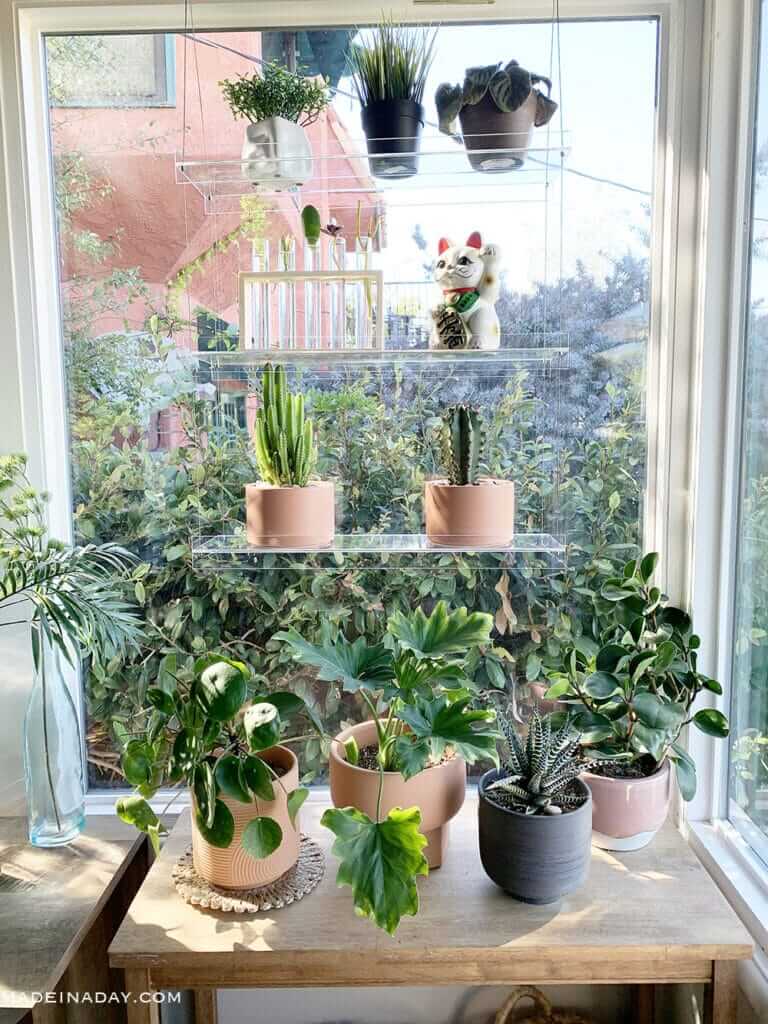 Source: Made in a Day
#21. DIY Copper Pipe Shelving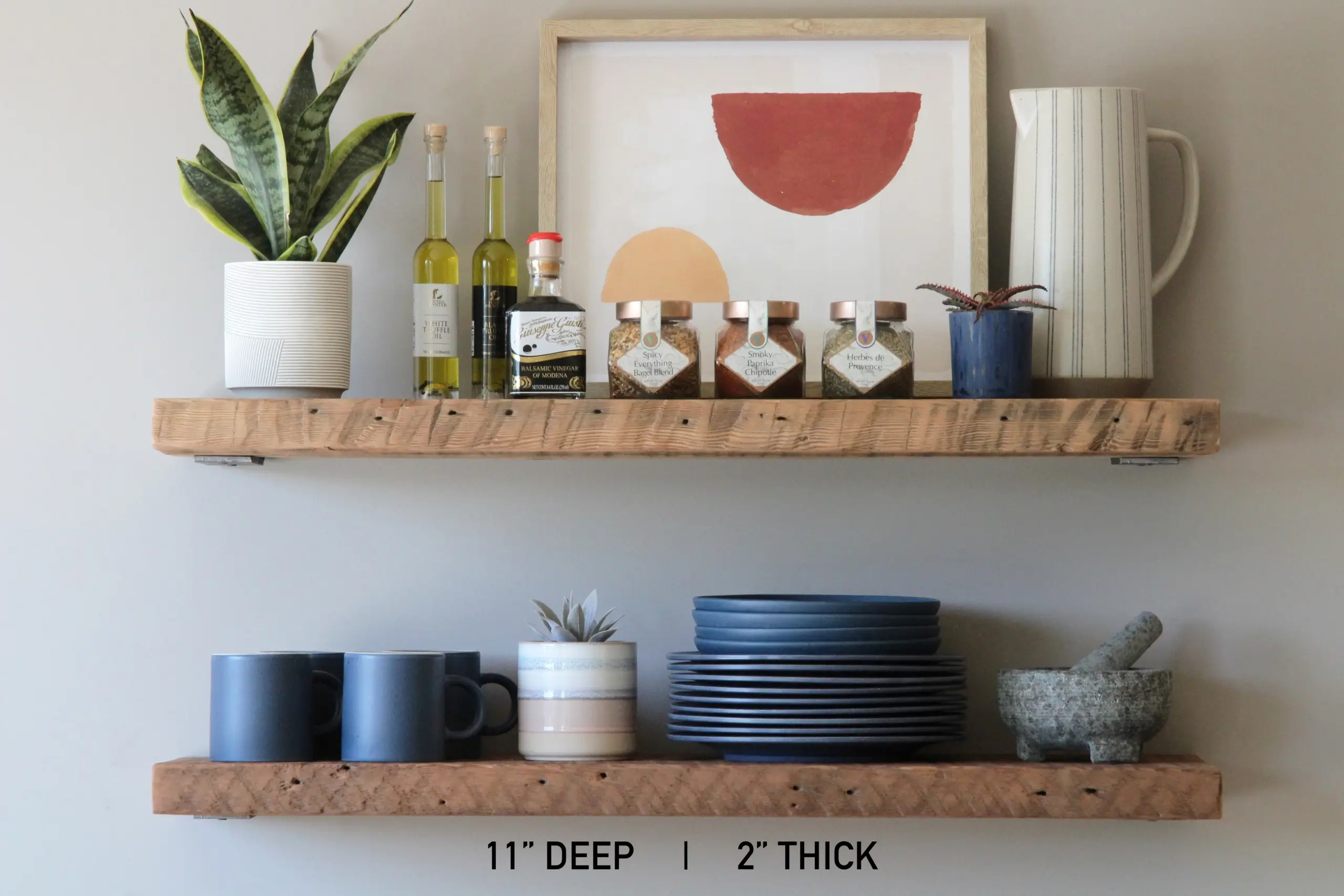 Source: Urban Legacy
#22. Scandinavian-Inspired Swing Shelf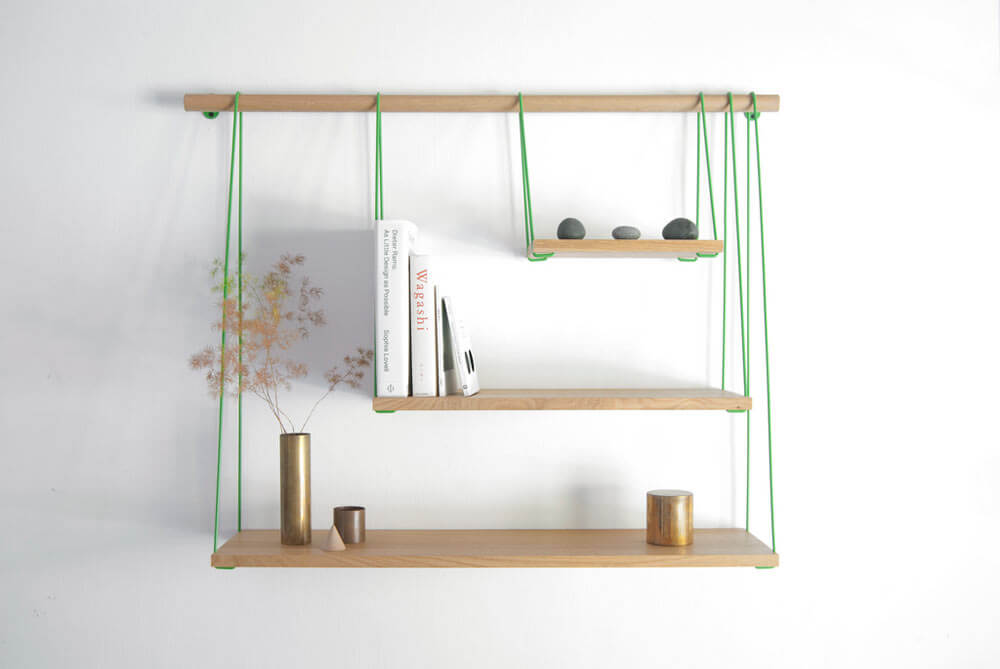 Source: Design Milk
#23. This Makes You Think Of A Bridge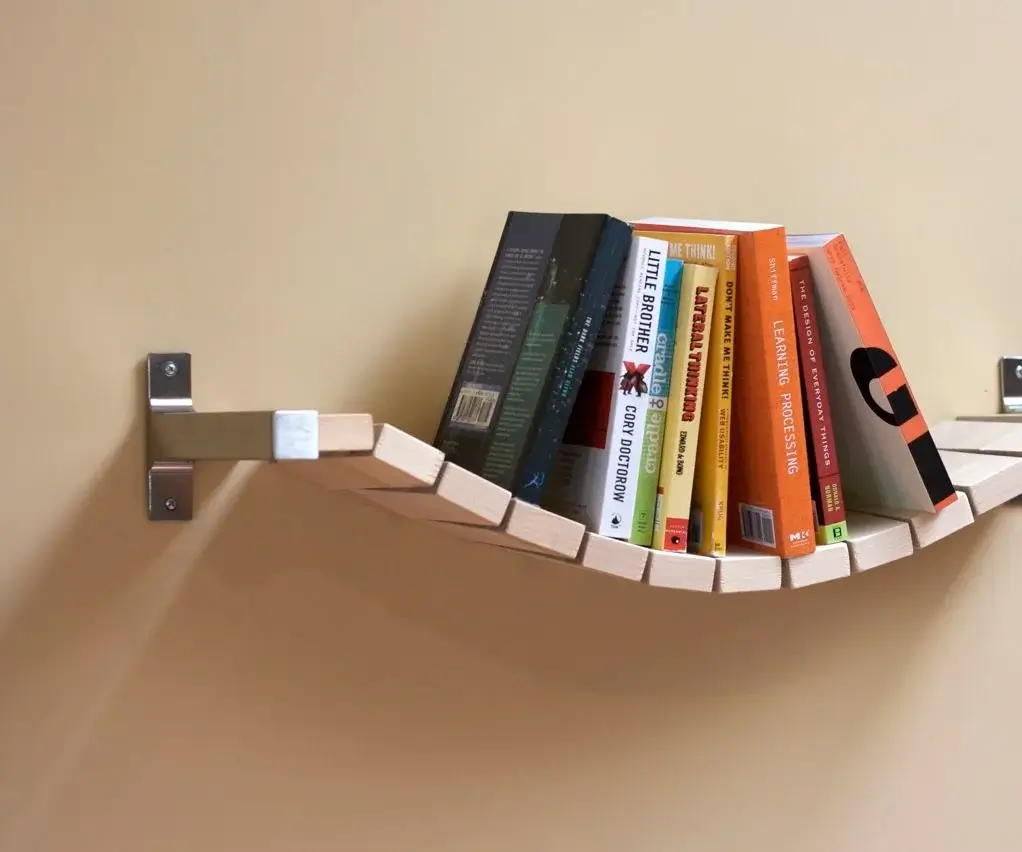 Source: Instructables
#24. Creative Skateboard Shelf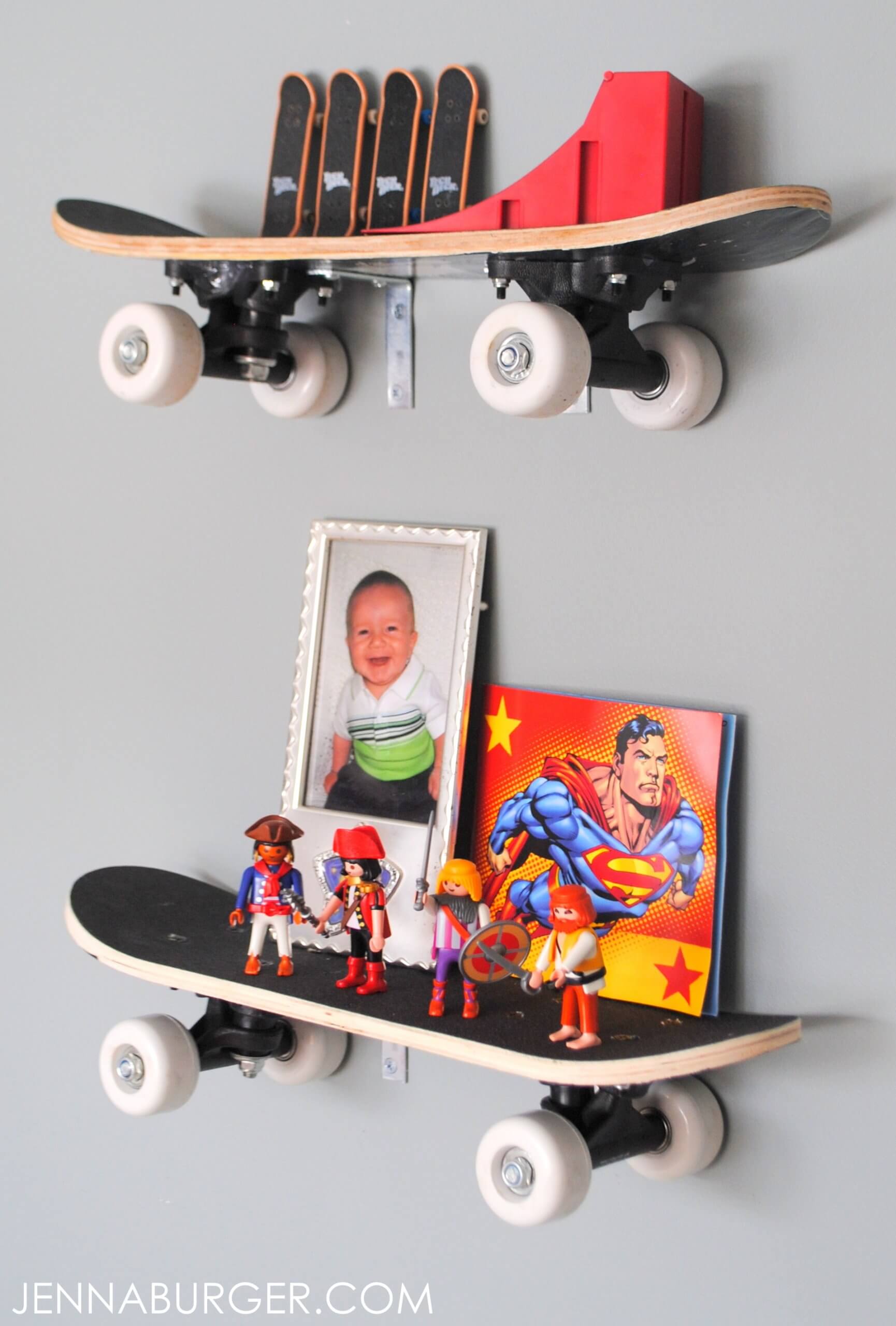 Source: Jenna Burger
#25. Simple Belt Shelf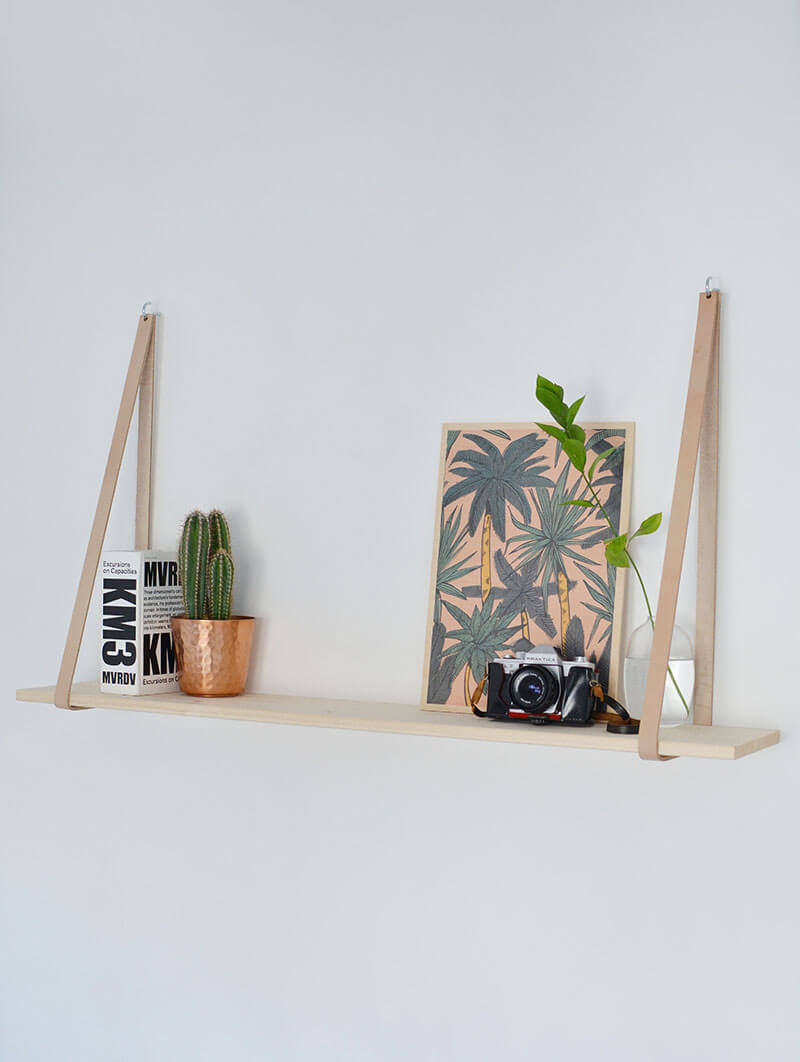 Source: Burkatron
#26. Thick Floating Shelves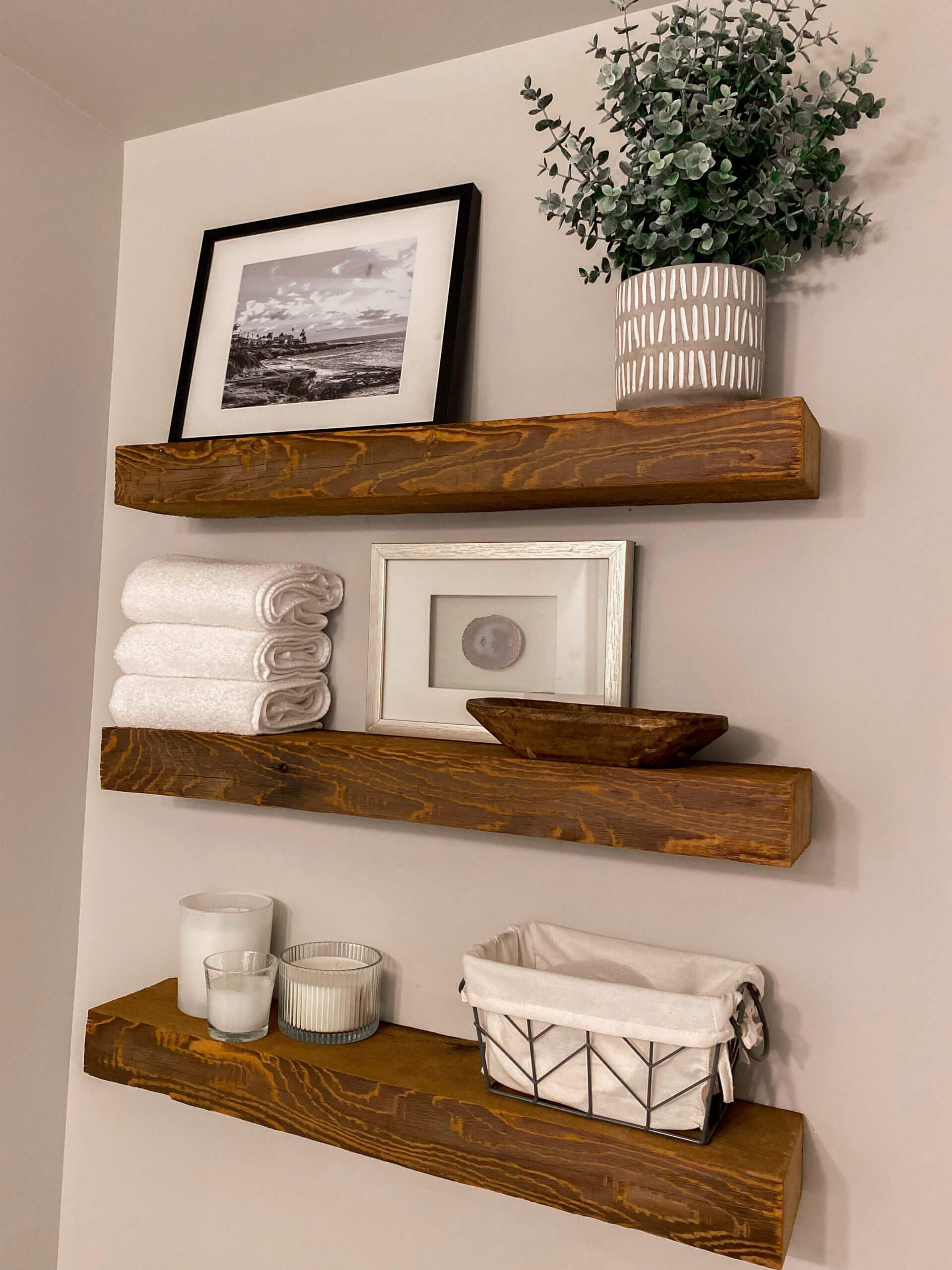 Source: Simply Nicole
#27. Bookshelf With Hooks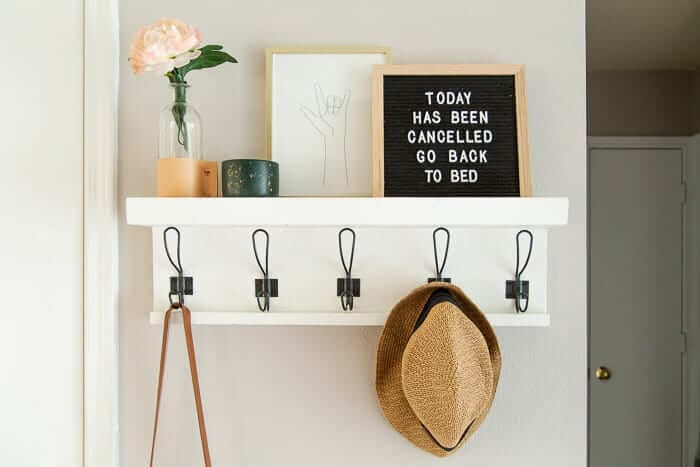 Source: Love & Renovations
#28. Creative Wooden Branch Bookshelf
Source: Book Riot
#29. Wood Pallet Bookshelf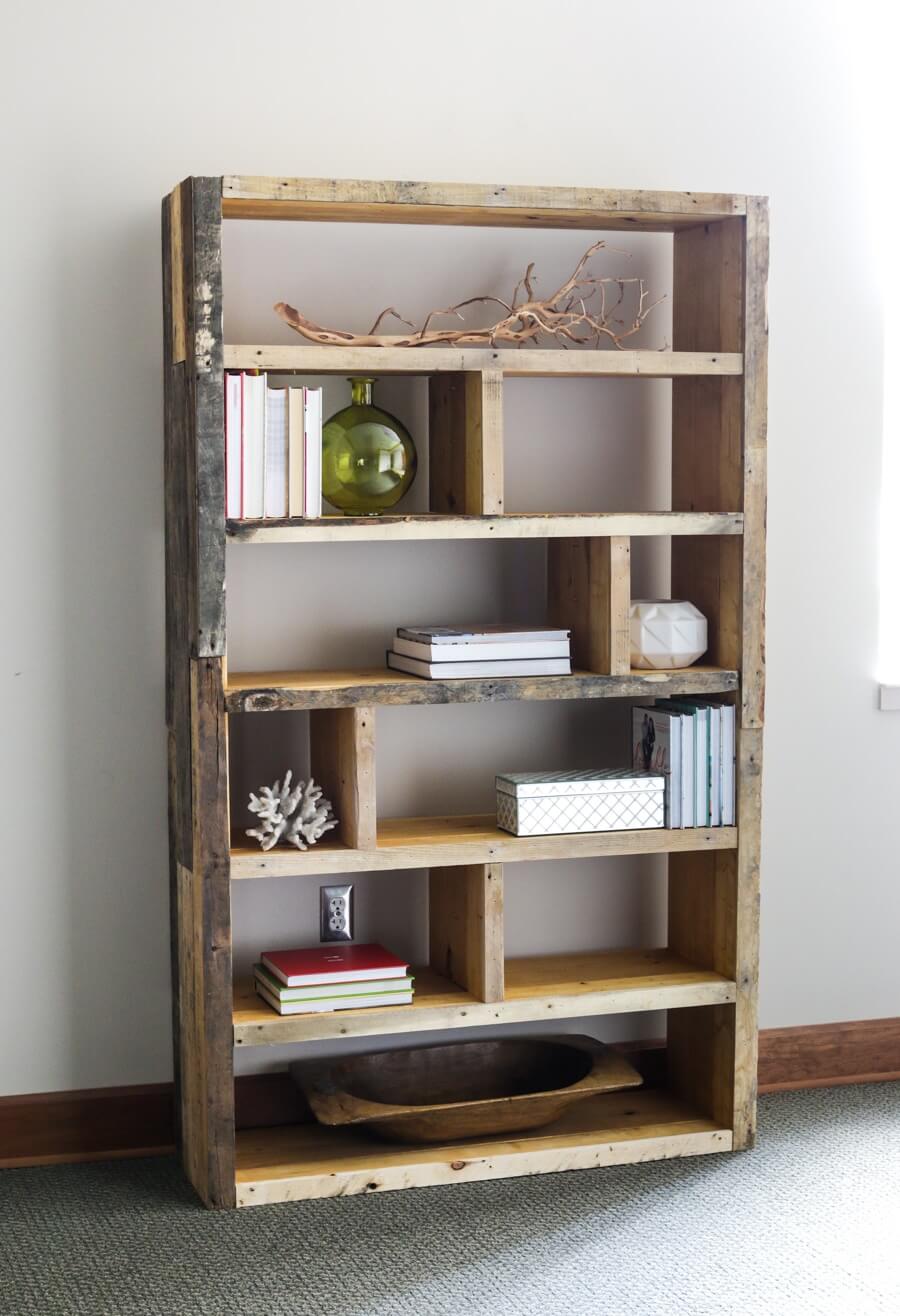 Source: Jen Woodhouse
#30. Industrial Pipe Bookshelf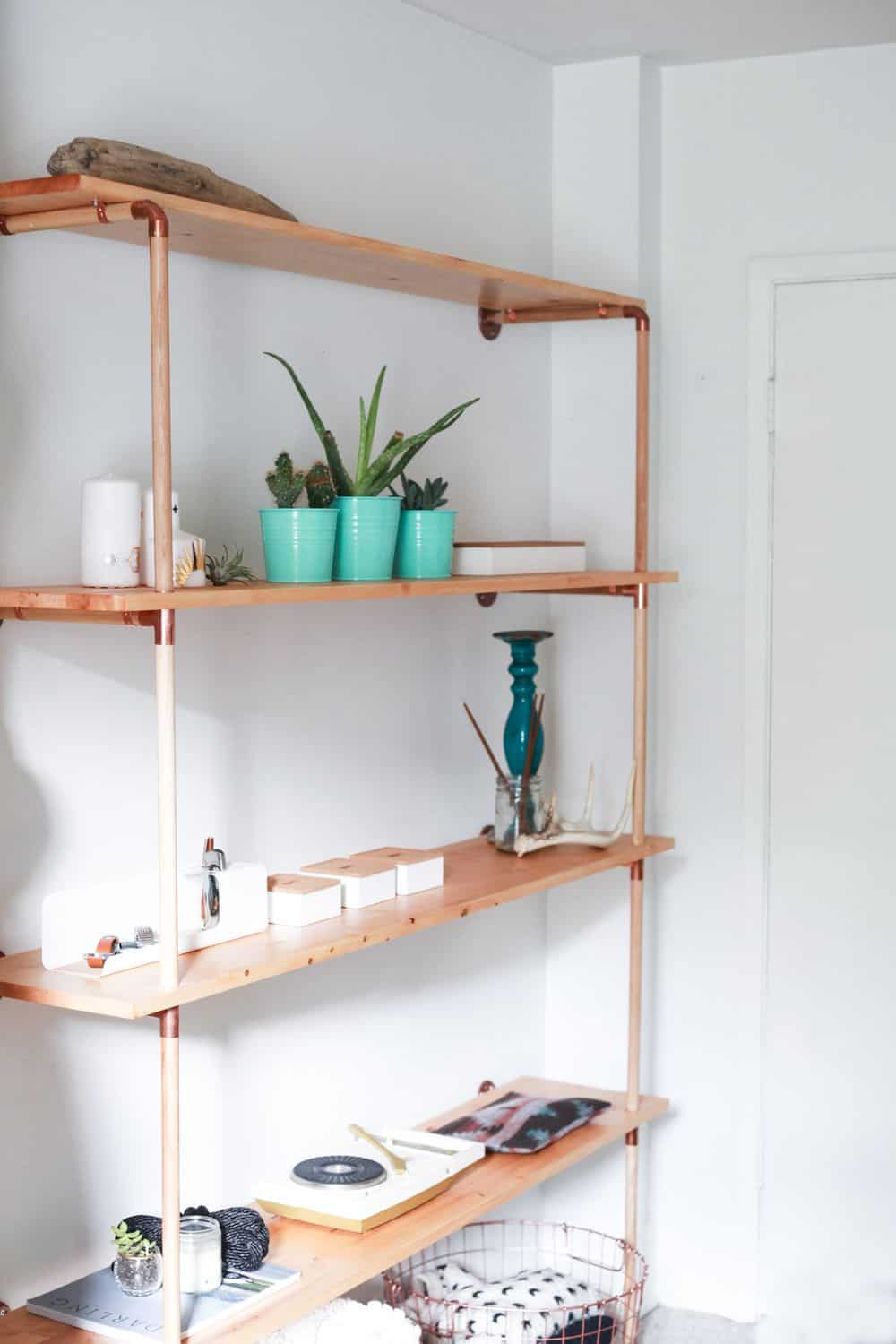 Source: DIYS.com