Styles of Ankara Midi dresses are tasteful, chic, and something you should consider adding to your wardrobe.
There are various cuts and styles for the Ankara midi straight dress, some of which are popular, such as the off-the-shoulder cut, the butterfly sleeve cut, the cold-shoulder cut, and so on. All you need to do is find the right style. You could also mix fabrics and prints to make it more interesting, original, and captivating.
The Ankara midi dress may be eye-popping on its own, but as with all outfits, it's important to choose the right accessories, which means paying attention to many details such as what color shoes would go with the dress you've sewn or whether you should wear extra accessories. Fortunately, we have your cover; see below for some cool mix-and-match ideas.
Top 10 Most Gorgeous Ankara Midi Dresses Of 2022
Ankara Midi Gown Styles
If you are not afraid to flaunt your unique body curves and enjoy being seen as some kind of public figure, this is the dress for you. The vibrant color blocks, along with the single tail stitched at the side of the hip, really bring out the most beautiful parts of your body.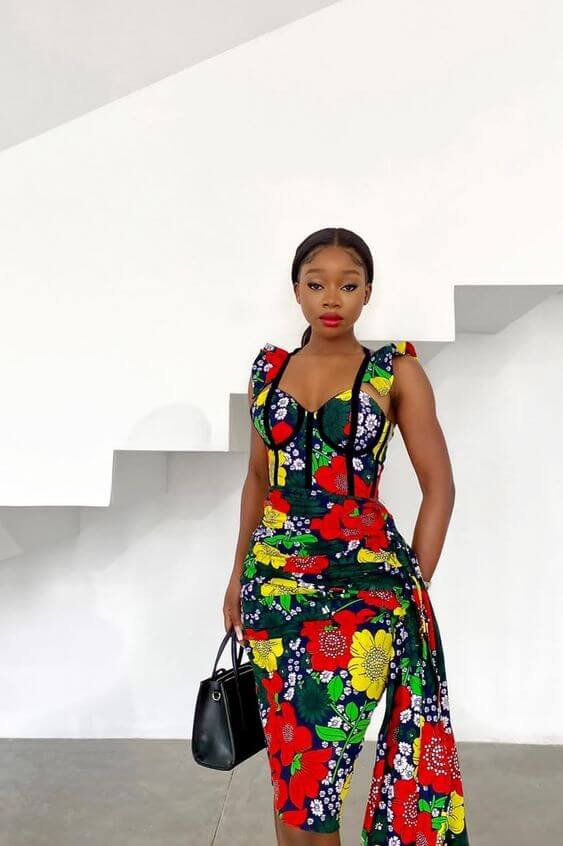 Ankara Midi Dress Classy
I love how eye-catching this dress is despite the fact that the fabric is not printed with a sophisticated pattern. The flared skirt and short, off-the-shoulder sleeves give a flowy and puffy impression.
Ankara Midi Pencil Skirt
This style just proves that Ankara dress does not have to be flamboyant. It can be subtle and intricate, just like this design. The combination of dark green and black makes this one a kind of skirt that you can sport outside on a casual shopping trip.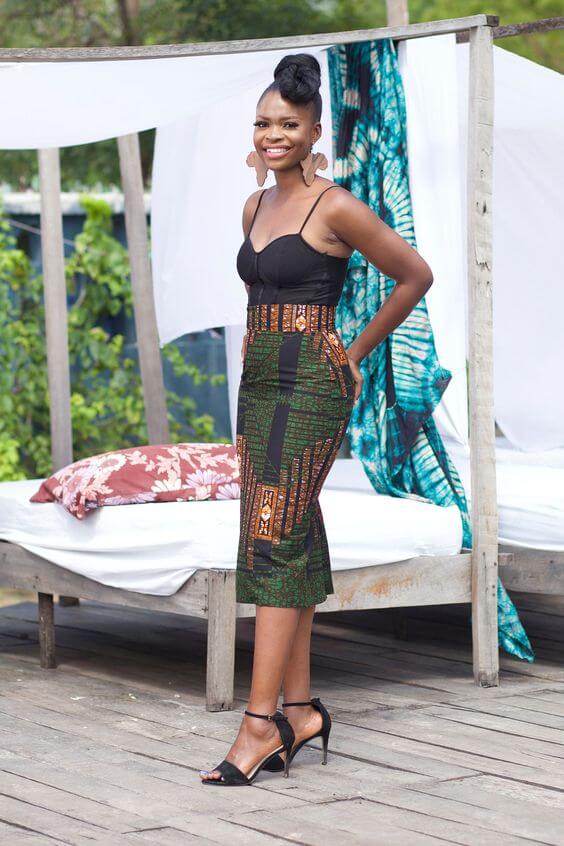 Ankara Midi Flare Dress
If there is anything that can go with this dress, it will be a pair of thin heels. By complementing your dress with this style of shoes, you will not look overwhelming.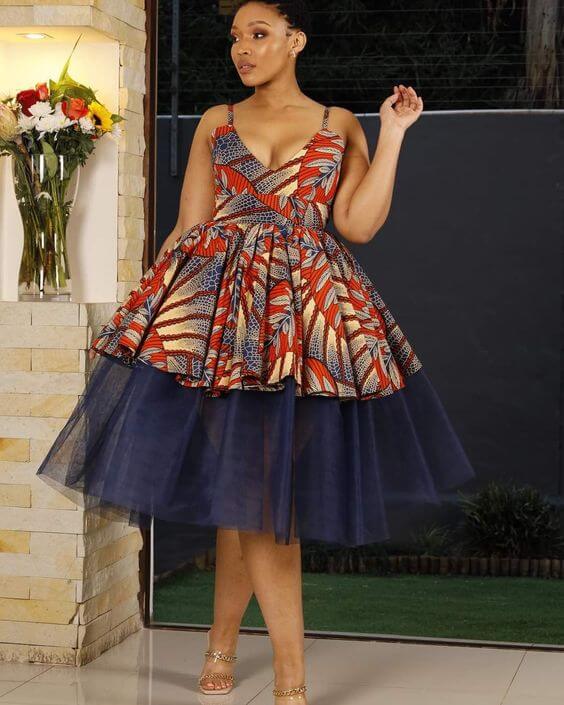 Ankara Midi Skirt With Slit
Does this dress remind you of Moana? If you love this brave princess, I recommend you seek out this dress and flex it hard.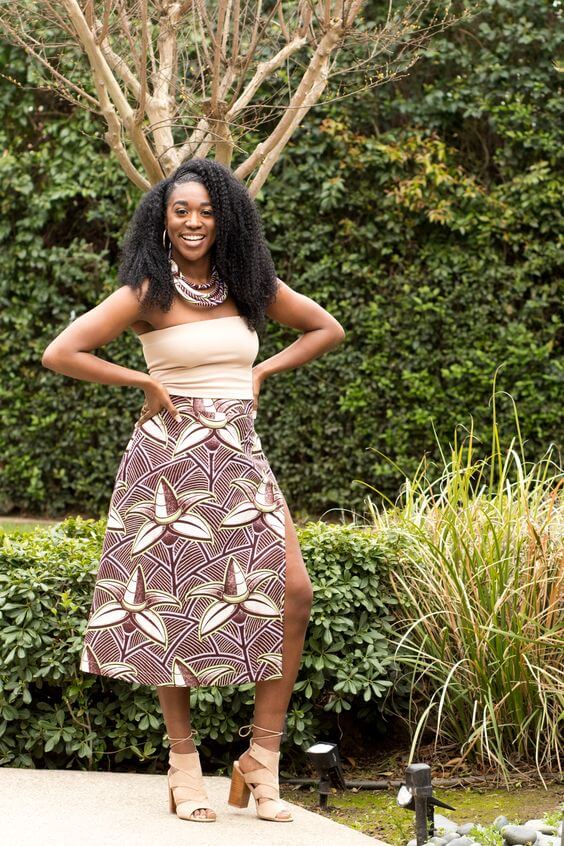 Off Shoulder Ankara Midi Dress
I love the color of this dress. It is the familiar color that we always see on graffitis. These colors are intense, to be honest. However, the feminine overall design and gathers have softened the edgy hues, creating a bold and strong design.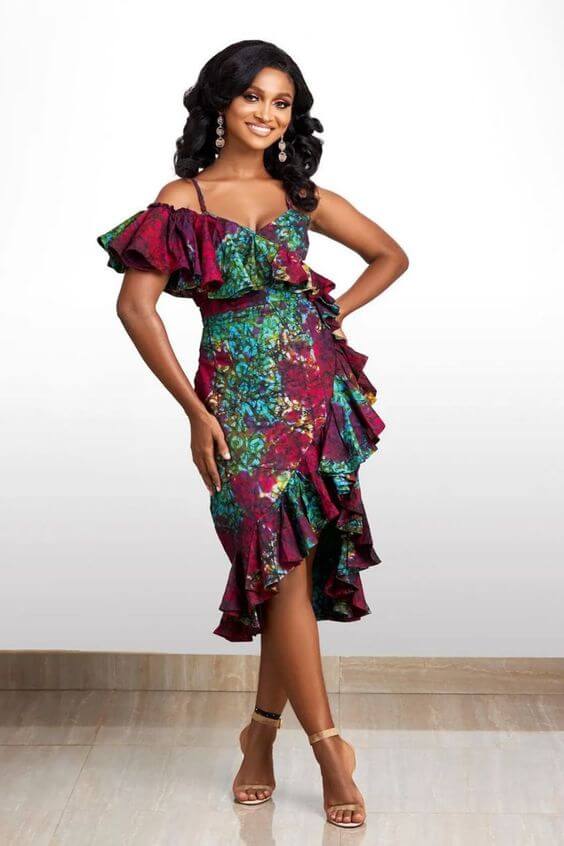 Corset Ankara Midi Dress
This is very creative. The half-corset, half-vest design is sexy and innovative.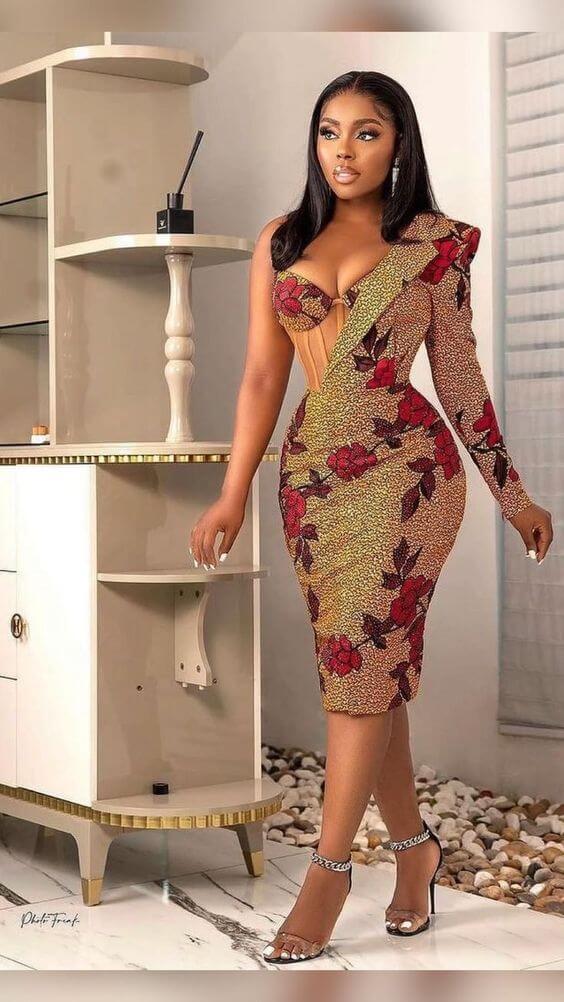 One Shoulder Ankara Midi Dress
One-shoulder dresses are familiar to ladies who pursue this style. The thing that makes this dress unique is the stylized strap. It is split into two separate, smaller straps, creating a fun design. Another significant aspect of this dress is the colorful pattern, which is extremely eye-catching.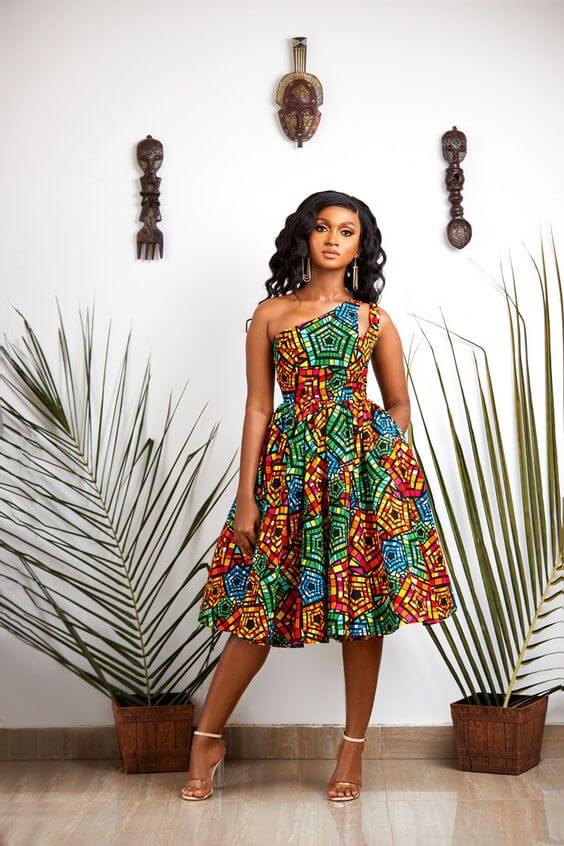 Ankara Midi Dress With Lace
It is fascinating to see how the designer dexterously integrates black lace into the midi, skinny white dress. The result is incredible.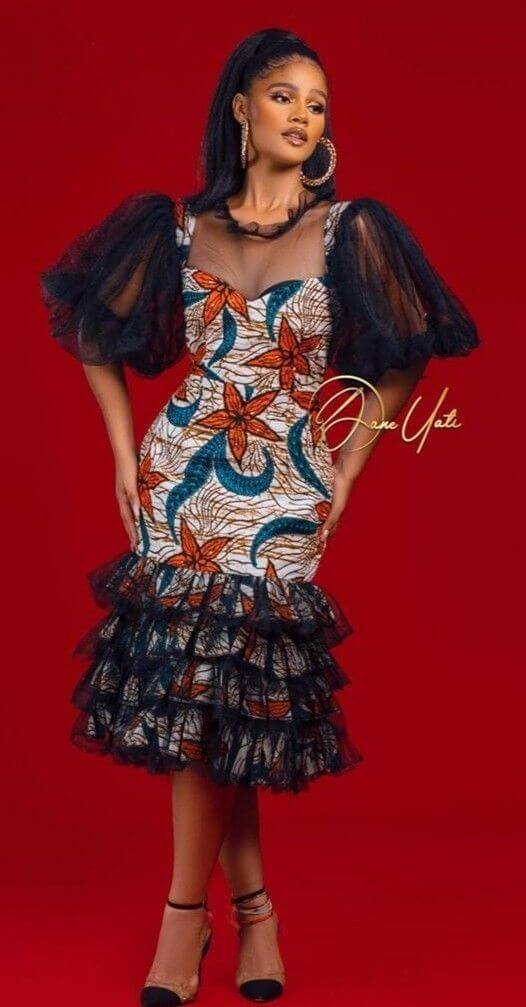 Ankara Midi Dress With Collar
This one gives me a summer vibe. The bright neon colors stand out conspicuously under the shining light of the sun.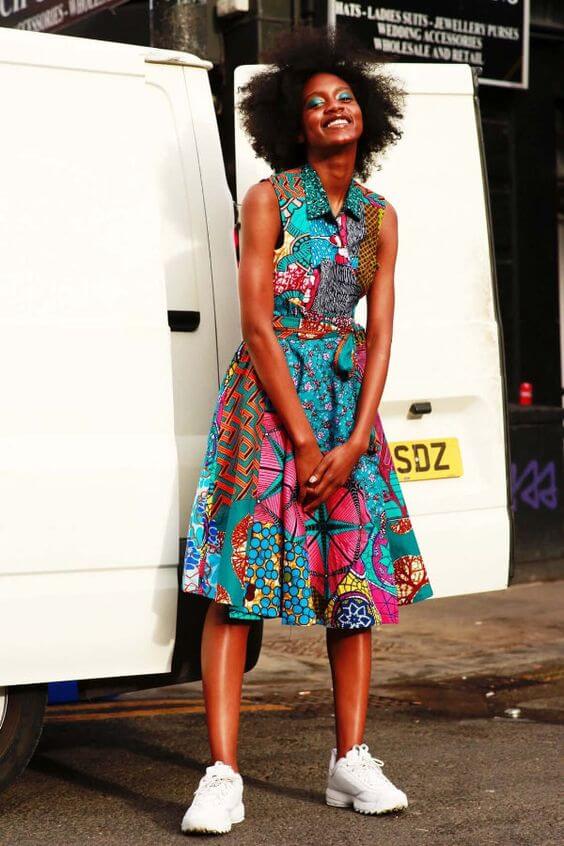 These sleek and brilliant combinations of garments and accessories can also be implemented with different outfits that have the same patterns or colors. Ensure that you will be fabulous and confident anywhere you go.